Another locomotive delivery story concluded. Railcolor News covered the order in 2018, their delivery followed in 2020 and tests began shortly, preceding the entry into service of the first machine. Now it is time to sit back and enjoy some nice pictures, showing the Geaf 2/2 fleet of Rhätische Bahn (RhB) in action.
The Railcolor team thanks Gunther Lange for sharing his beautiful pictures with the magazine.

Railcolor News brings you a high-quality picture gallery, featuring four out of a total of seven Geaf hybrid locomotives of RhB, shunting in both electric and battery mode. Here we go!
Geaf 20603
Ready for the next task – 20603 is seen at Chur depot: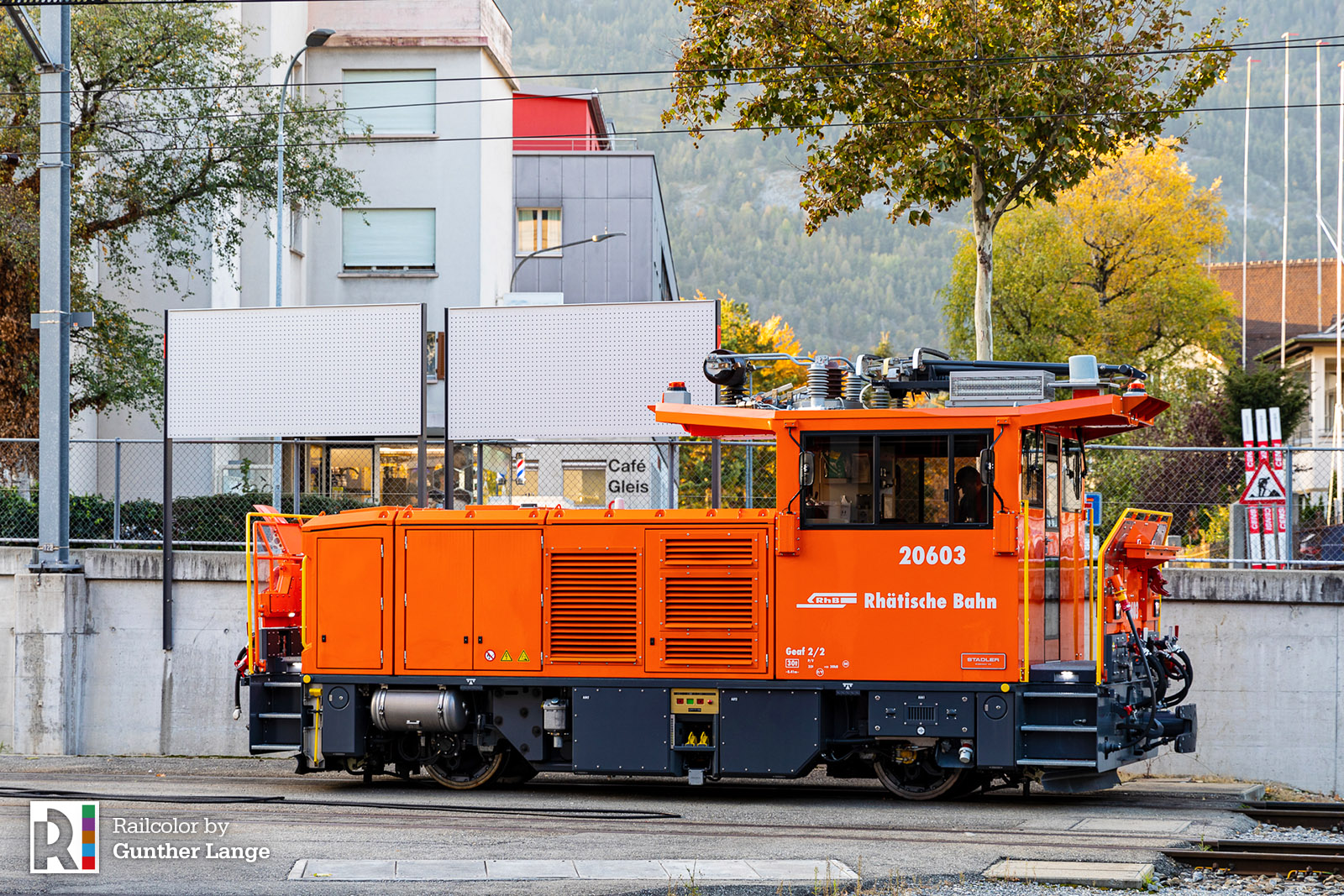 Geaf 20604
Up next it's Geaf 20604 shunting in battery mode in Landquart: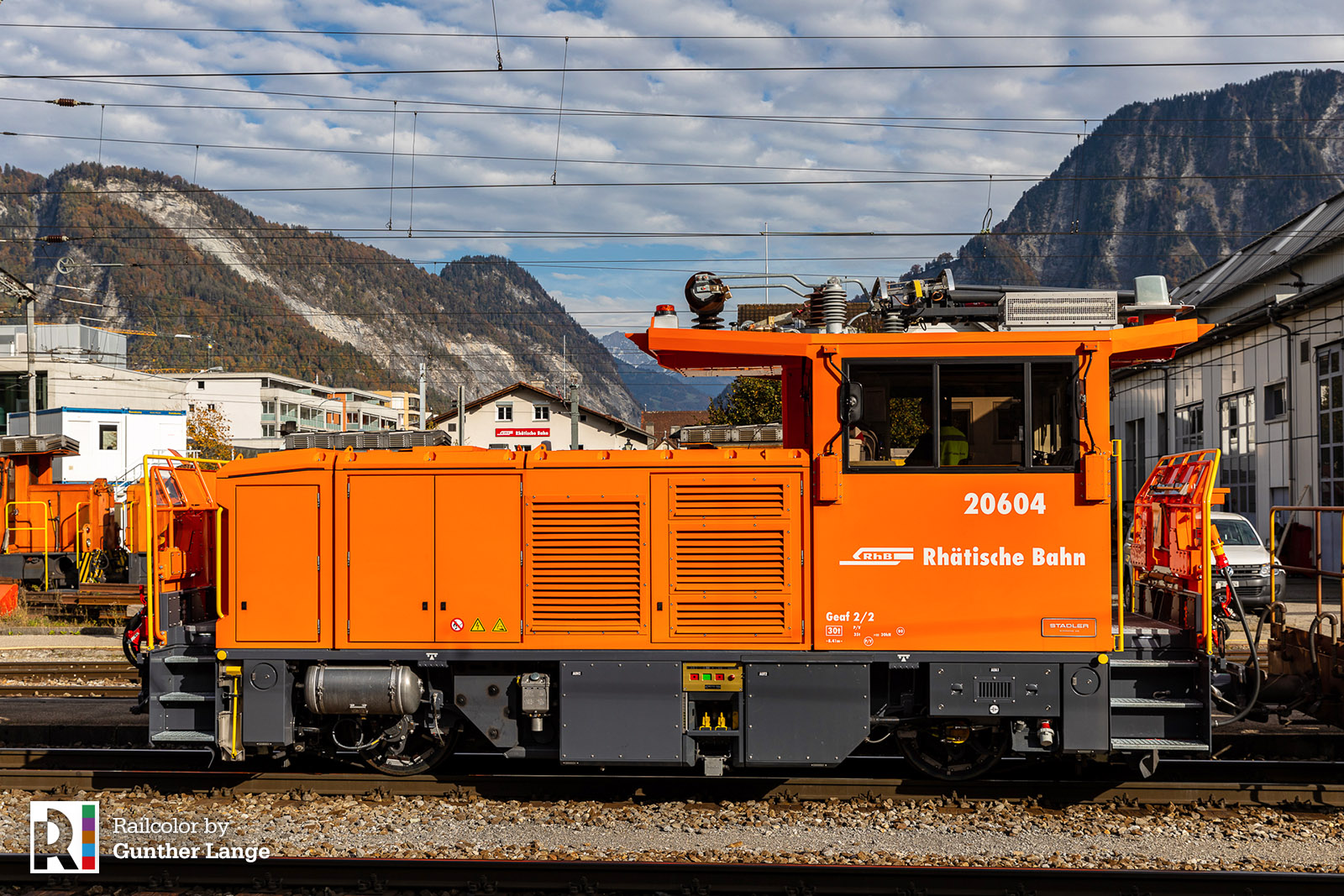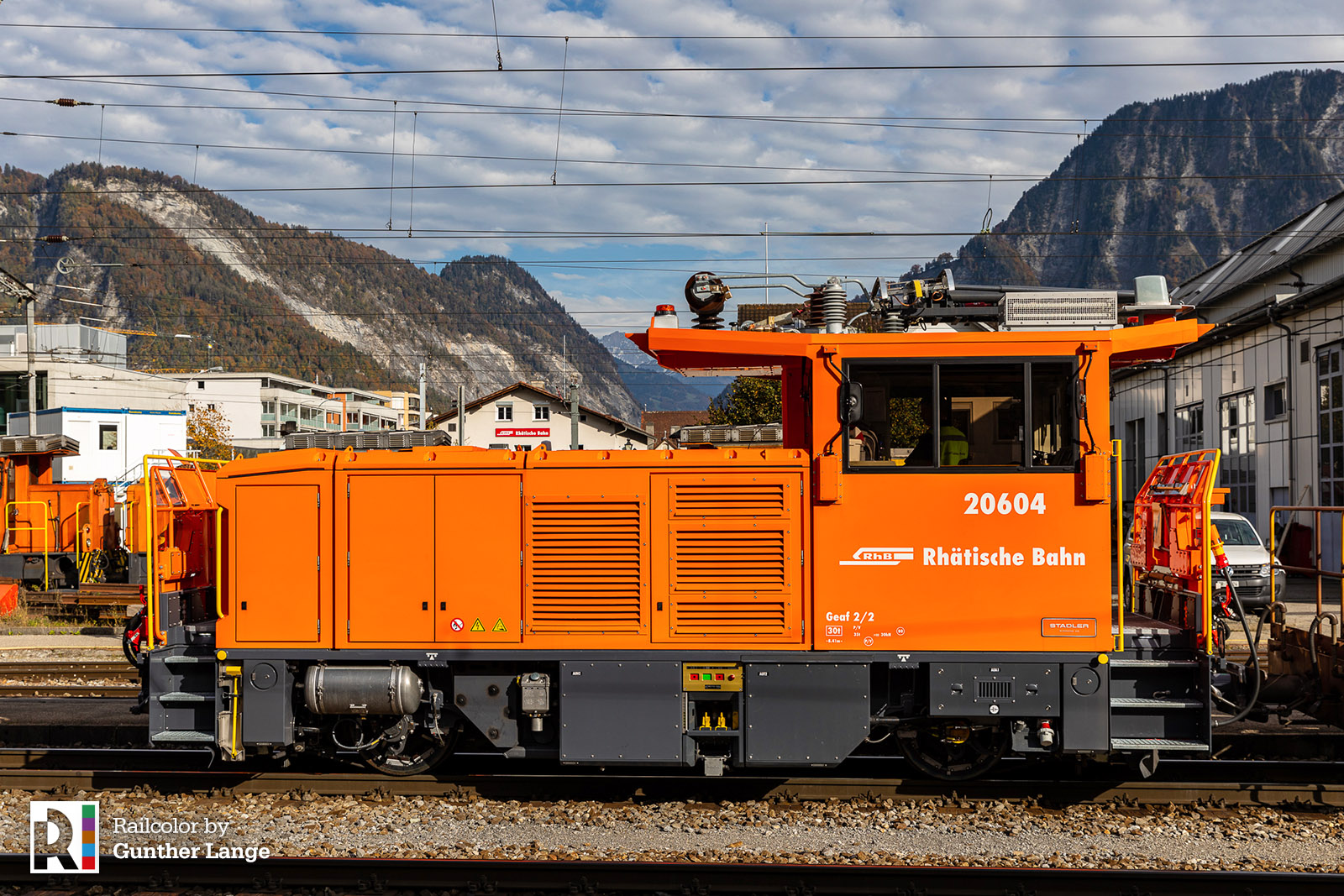 Geaf 20606
Two images of Geaf 20606 follow. The first shows it shunting a train in electric mode, while the second one shows it 'solo' with its Schwab automatic coupler in focus: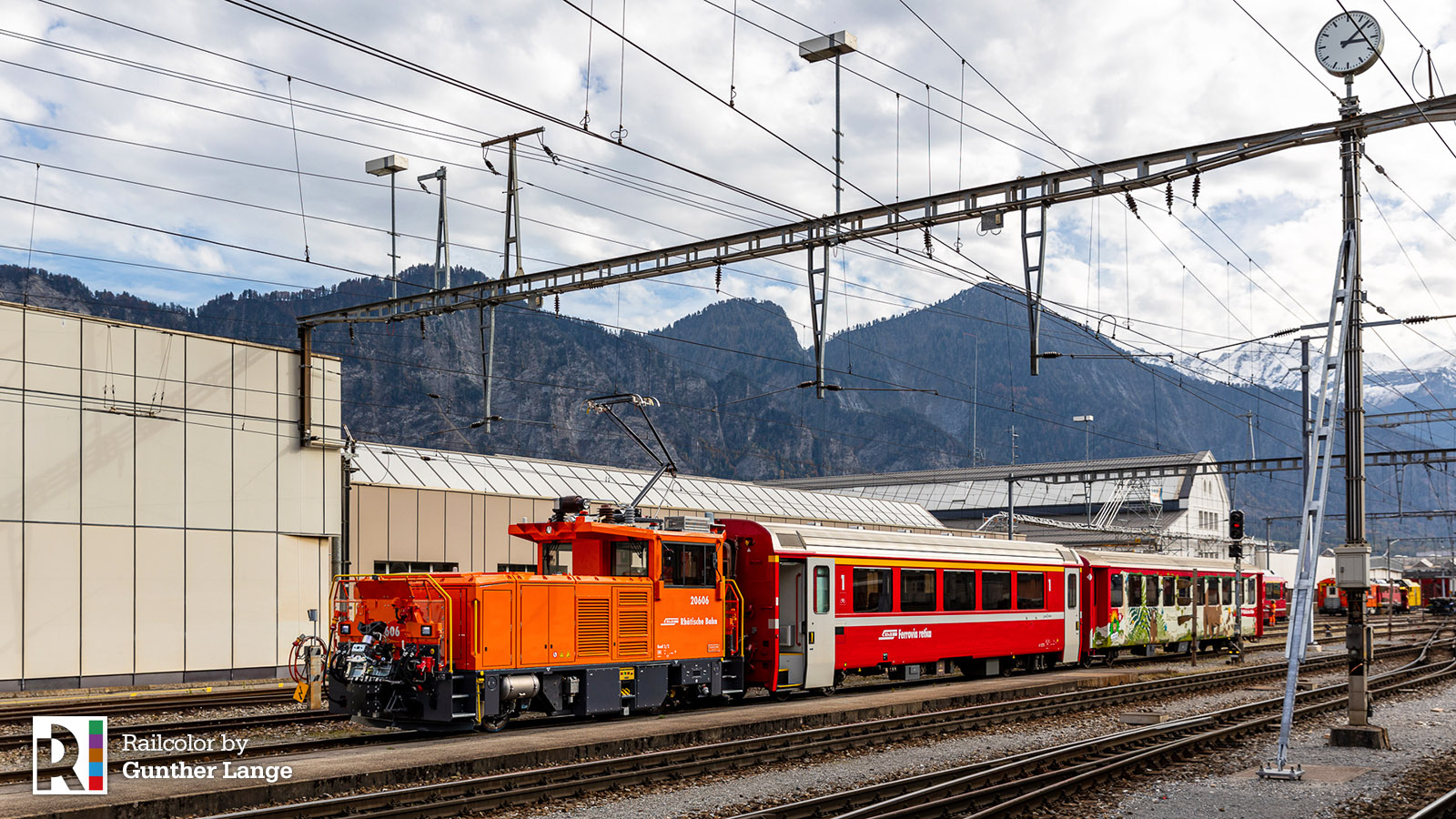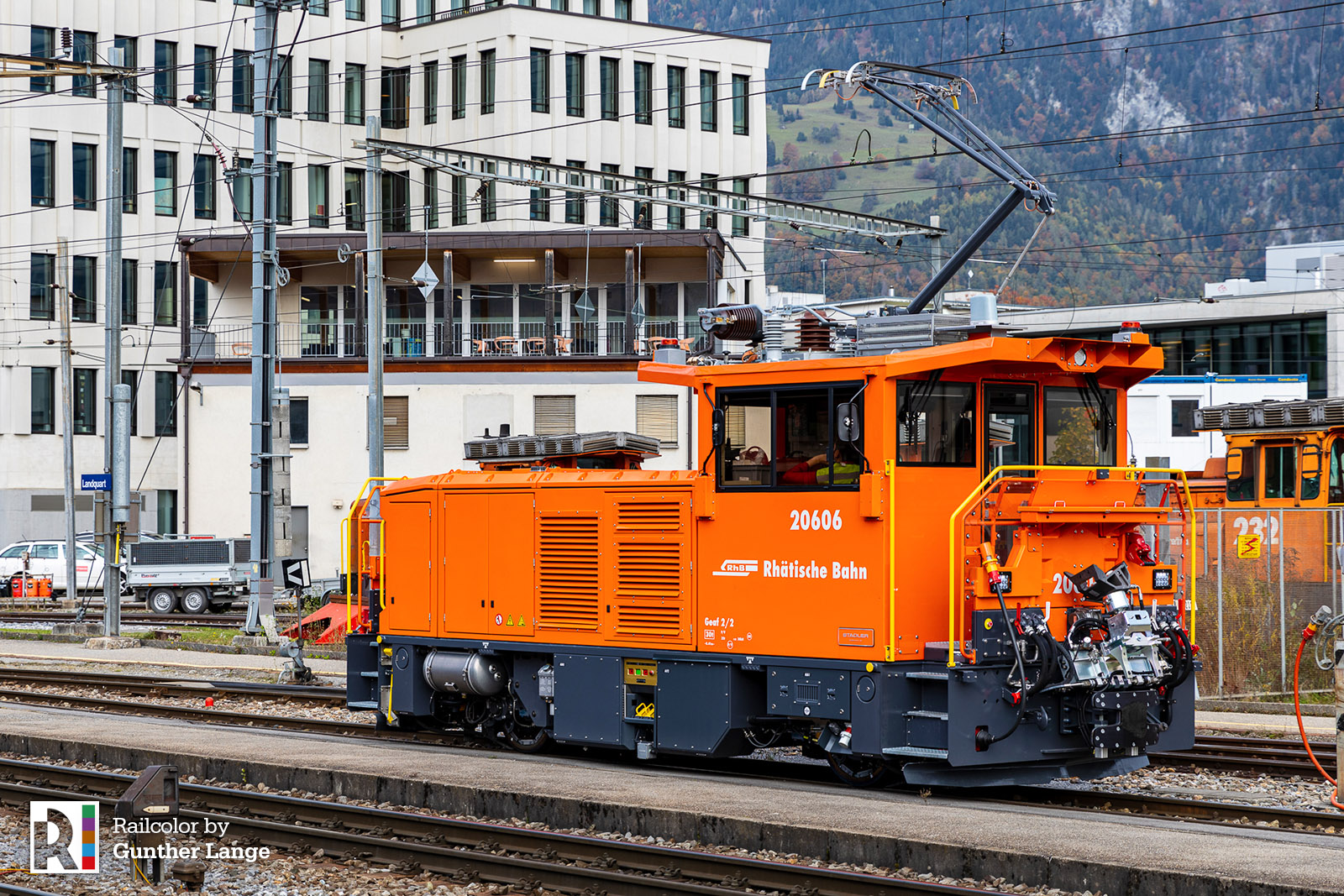 Geaf 20607
But the Geaf 2s don't shunt only passenger cars, of course. We conclude with an image of 20607, returning in battery mode from the Holcim shunting yard, Untervaz-Trimmis: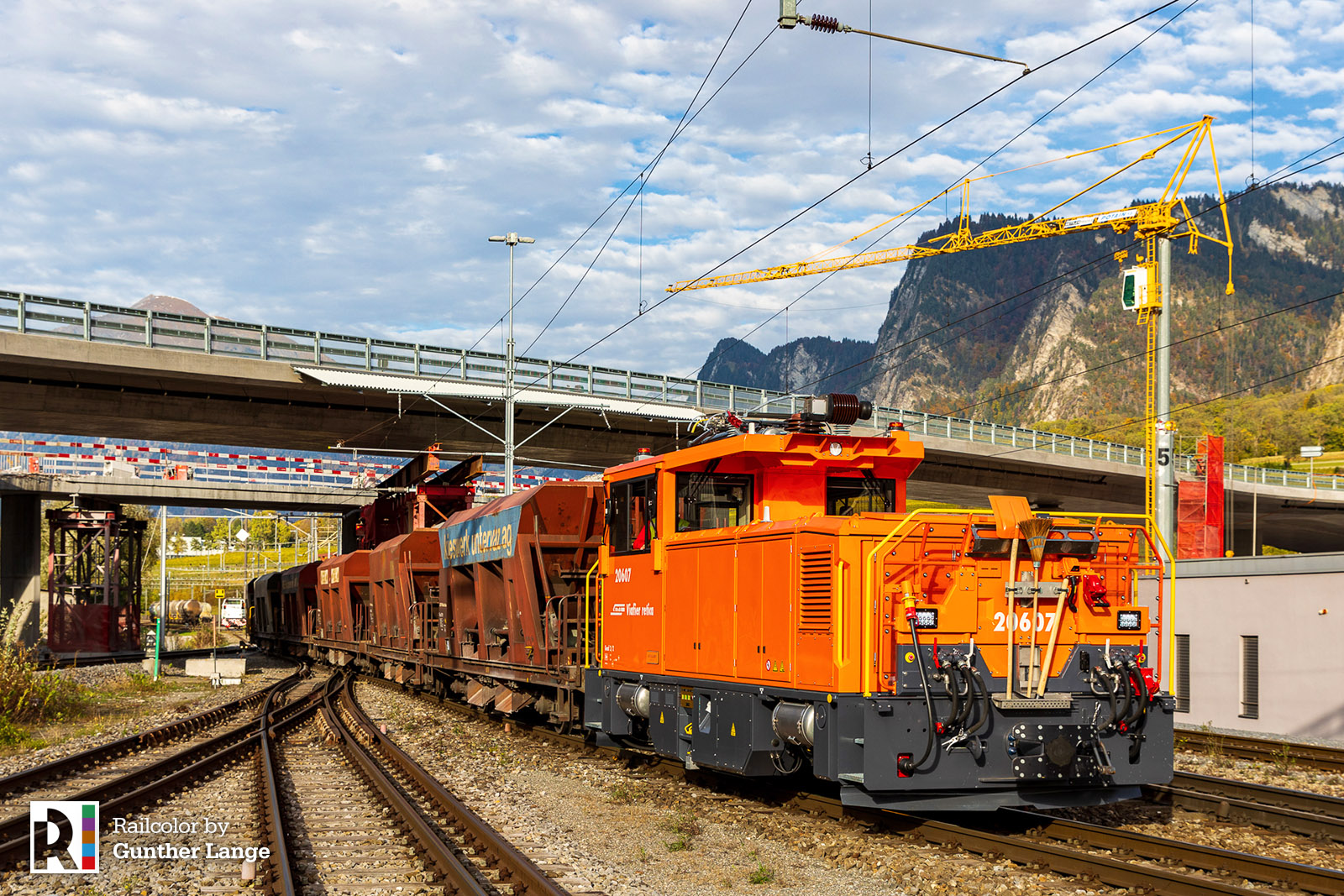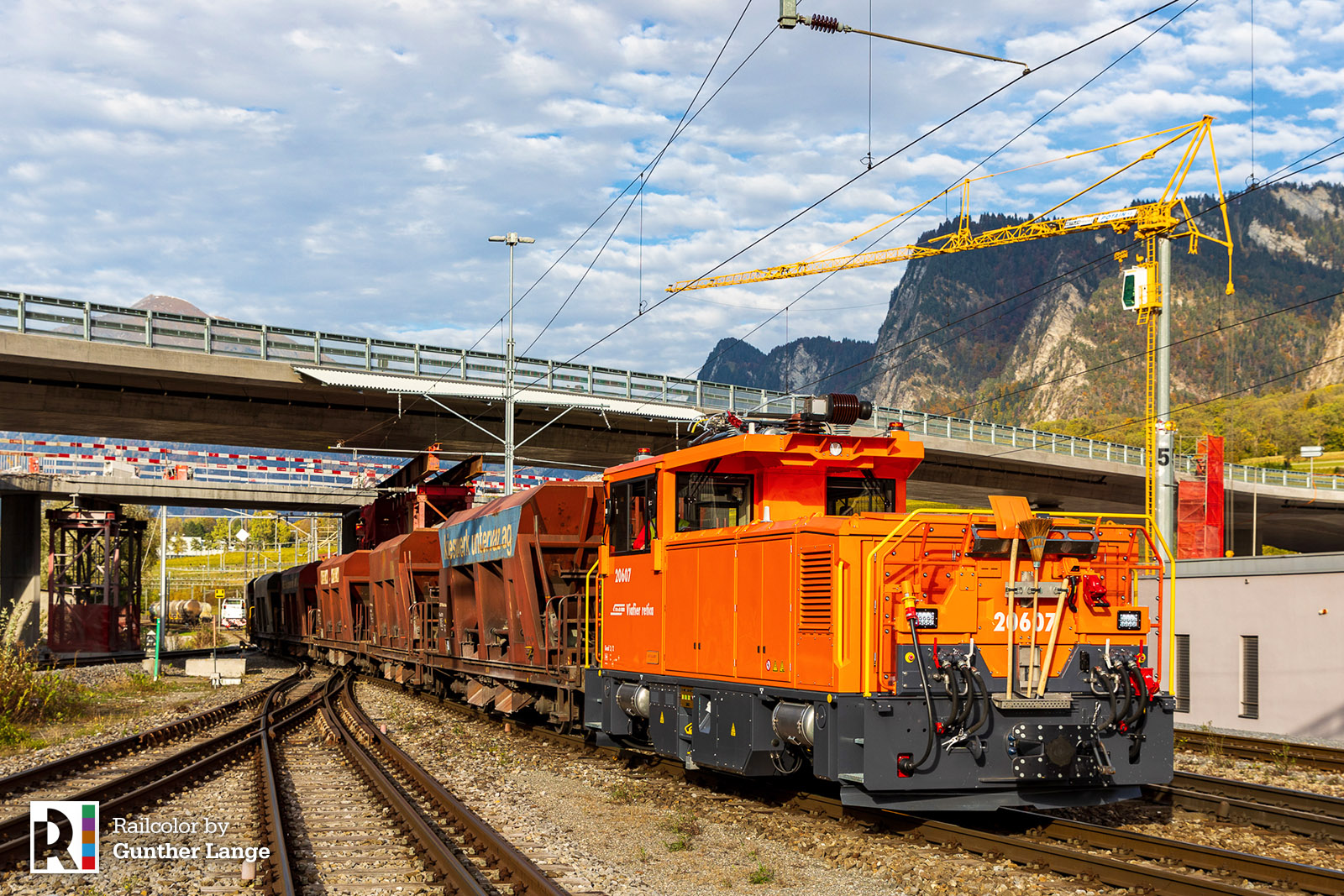 Missing a visual on the first two locos of the series? Don't worry, we've got you covered. Geaf 20601 was previewed upon delivery, while Geaf 20602 was already featured in another 'in-the-picture' article with imagery from Gunther Lange. Enjoy! As for 20605, we'll have to wait a bit more to pop-up on our radar.
About RhB's Geaf 2/2
To find out more details about Stadler's / RhB's hybrid shunting project, visit our Expert article below:
[CH / Expert] The first Geaf 2/2 hybrid shunter enters service for Rhätische Bahn