Back in April, Railcolor News previewed the first two out of a total of seven hybrid shunters that Rhätische Bahn (RhB) ordered from Stadler Rail. One of them, unit 20602, was recently seen on tests in Landquart. Let's have a look.
The Railcolor team thanks Gunther Lange for sharing his beautiful pictures with the magazine.

Geaf 2/2 20602 is out and about in Switzerland. The hybrid shunter was spotted with a test train at Landquart station on 18.06.2020: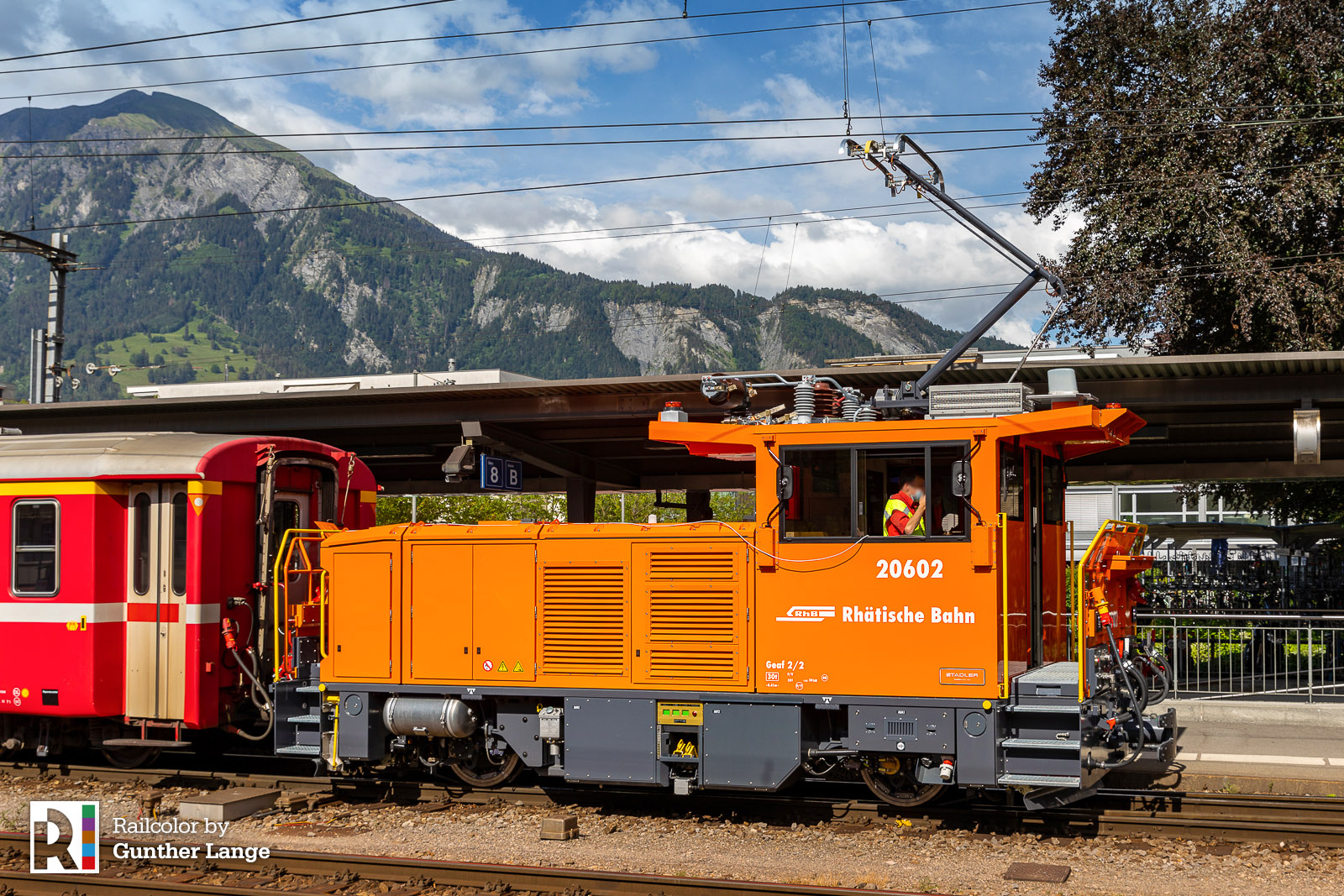 The test train consisted of a 1st class passenger car and RhB's Ge 4/4 II 624 on the other side. Its route was between the stations of Landquart and Arosa.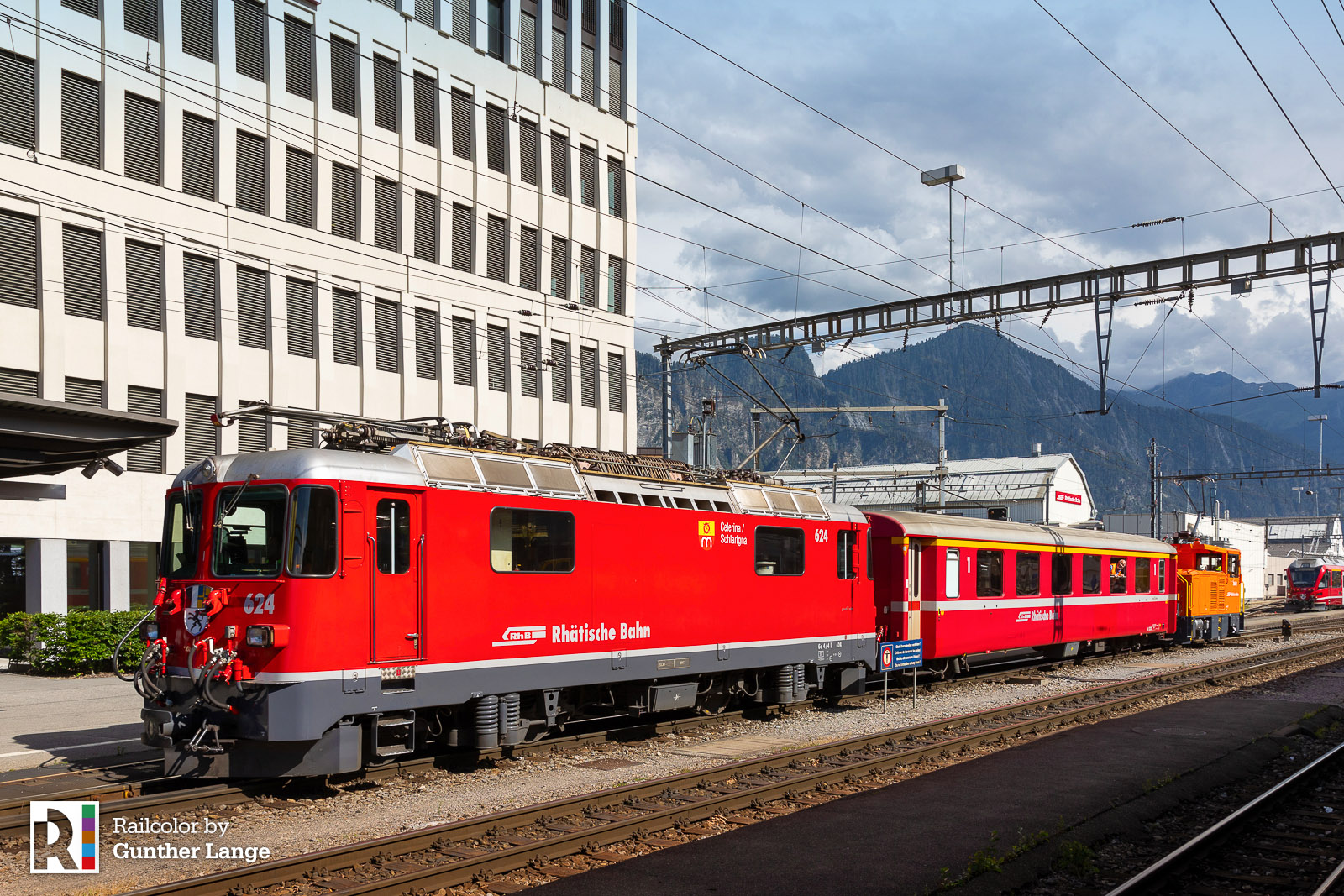 About RhB's Geaf 2/2
To find out more details about Stadler's / RhB's hybrid shunting project, visit our Expert article below:
[CH] Geaf 2/2: New hybrid shunters delivered to Rhätische Bahn