It is brand new and already wrapped with a promotional livery. Meet Softronic's latest Hyperion electric multiple unit.
We thank Madalin Vlaicu for sharing his photo of RES 003 with us.
Desgnated as RES 003, this is the latest unit to be released by Romanian railway vehicle manufacturer Softronic. On 02.07.2019 it was seen making a test run to Bucharest Nord station: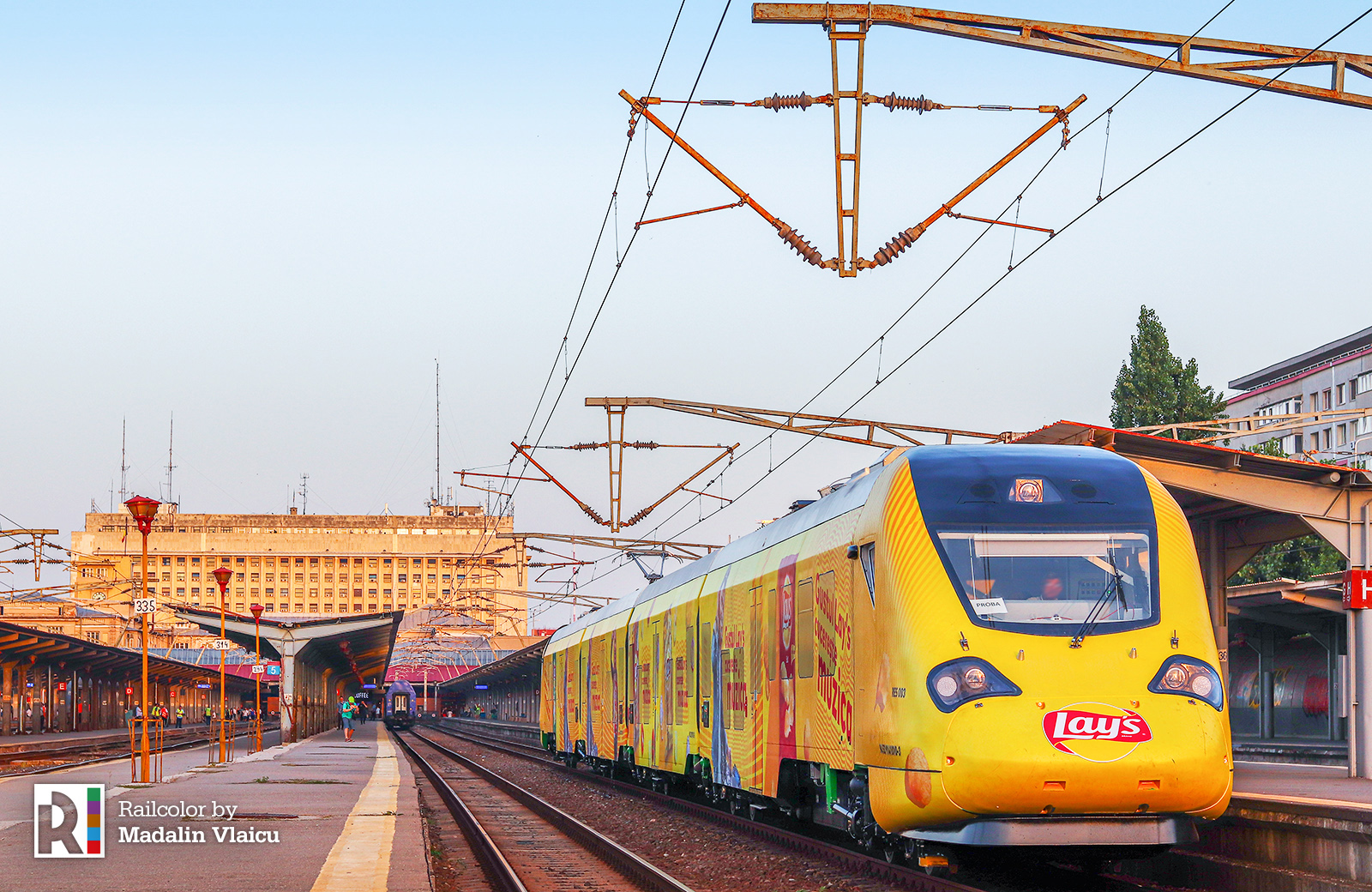 The EMU is wearing a 'Lay's' chips promotional livery. This is not new, as RES 001 was previously seen sporting a similar design. Until recently, the remaining 2 units of the fleet (RES 001-002) could be seen in white-blue-gold colors. Now, they will be promoting Lay's as well, with RES 001 expected to undergo an overhaul, including the fitting of a new interior. The Hyperion EMUs are being used on connections from the city of Craiova to Brasov and Constanta respectively. It is yet to be seen when and where RES 003 will enter regular service.