Softronic from Romania does not only (re)built locomotives, it is also developing new EMUs under product name 'Hyperion'. The first unit was presented in 2014 in a colourful 'wavy' livery. A second, improved unit arrived in 2015.
Softronic's Hyperion is a 4-car EMU under development since 2012. The 'RES 001' and 'RES 002', the most frequently used designations of the first two trains, are seventy meters long and have a top speed of 160 km/h. Of the four bogies two are powered bringing 1.72 MW onto the tracks. Many subsystems of the Hyperion concept are being produced by renamed companies from Europe. The traction motors come from manufacturer ABB, the wheels from Lucchini, the air conditioning from Klimat-Fer and the brake systems are being produced by Knorr.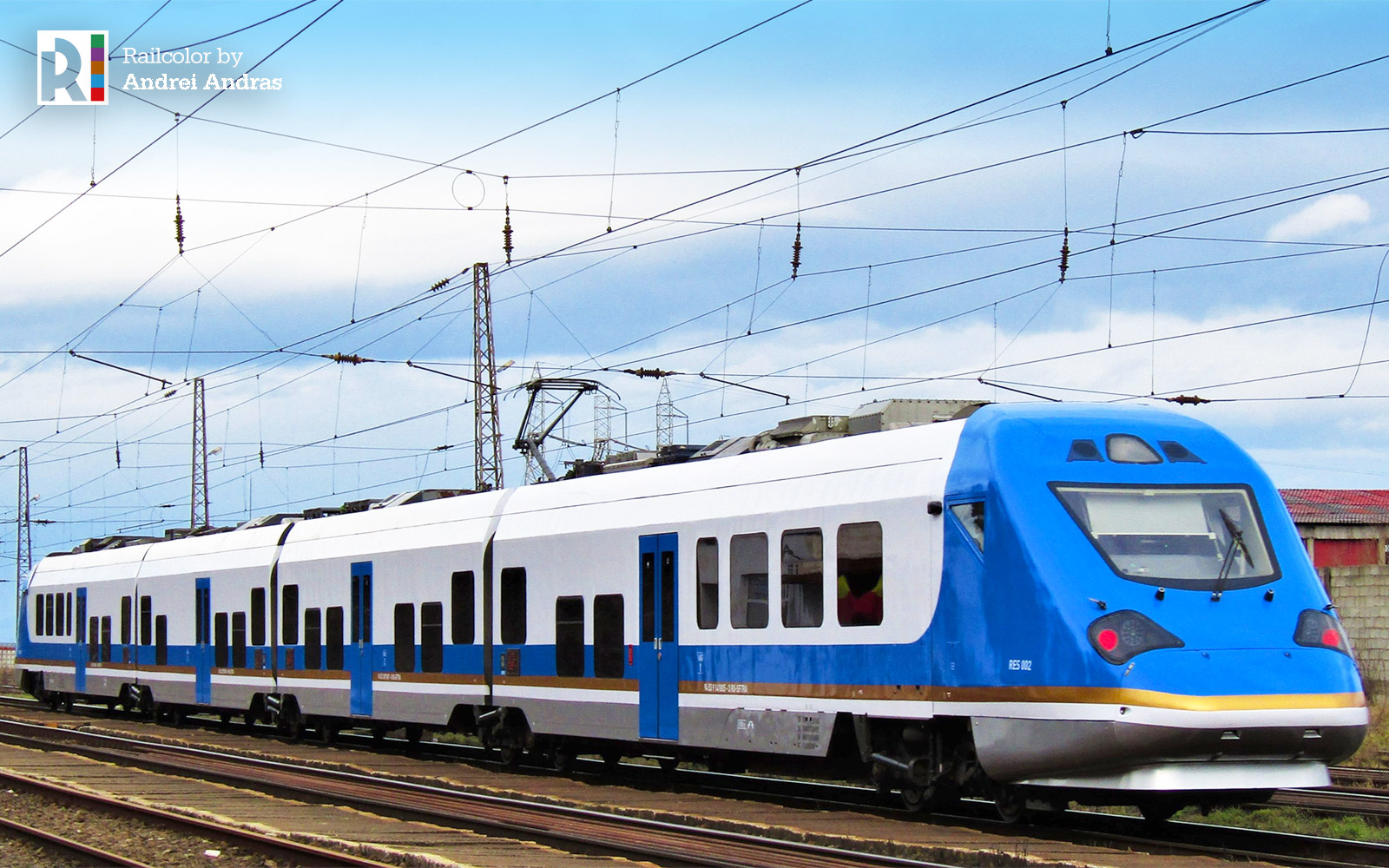 The two Hyperions that exist now have had many different liveries since their release, most of them being commercial. For example RES 001 is currently wrapped in a 'Lay's chips' design. This article shows you the new look of RES 002 that has been re-released recently after an overhaul including a repaint. The train is now blue, gold and white.
Update 12.01.2018: Also RES 001 has this livery now
This color scheme does remind us of a train from the far-east; The JR West high speed trains type W7, used on the Hokuriku Shinkansen line.