Rail enthusiasts often call these types of trains 'Grinsekatze' – named after the infamous Cheshire Cat from Alice in Wonderland. An apparent reference to the front design of these Alstom trains. We will refer to them by their official name: Alstom Coradia Continental.
We thank Steffen Tröndle for sharing his pictures with us.
For the first time, we bring you this type of train in the white and yellow BaWü design. Following the contract, signed in 2016, the first trains of DB Regio's fleet are now arriving in the German state of Baden-Württemberg. The German state ordered 24 units which will be operated by DB Regio, starting in December 2019.
In total, 24 EMUs will be used for the 'S-Bahn Breisgau' (Netz 9a) network:
13x 4-car trains: no. 1440 171-183
11x 3-car trains: no. 1440 351-361 (expected)
The white-yellow Coradia Continental EMUs are now arriving at their new home: 1440 171, 1440 354 and 1440 355 – below you see the trains together in Gengenbach, near Offenburg: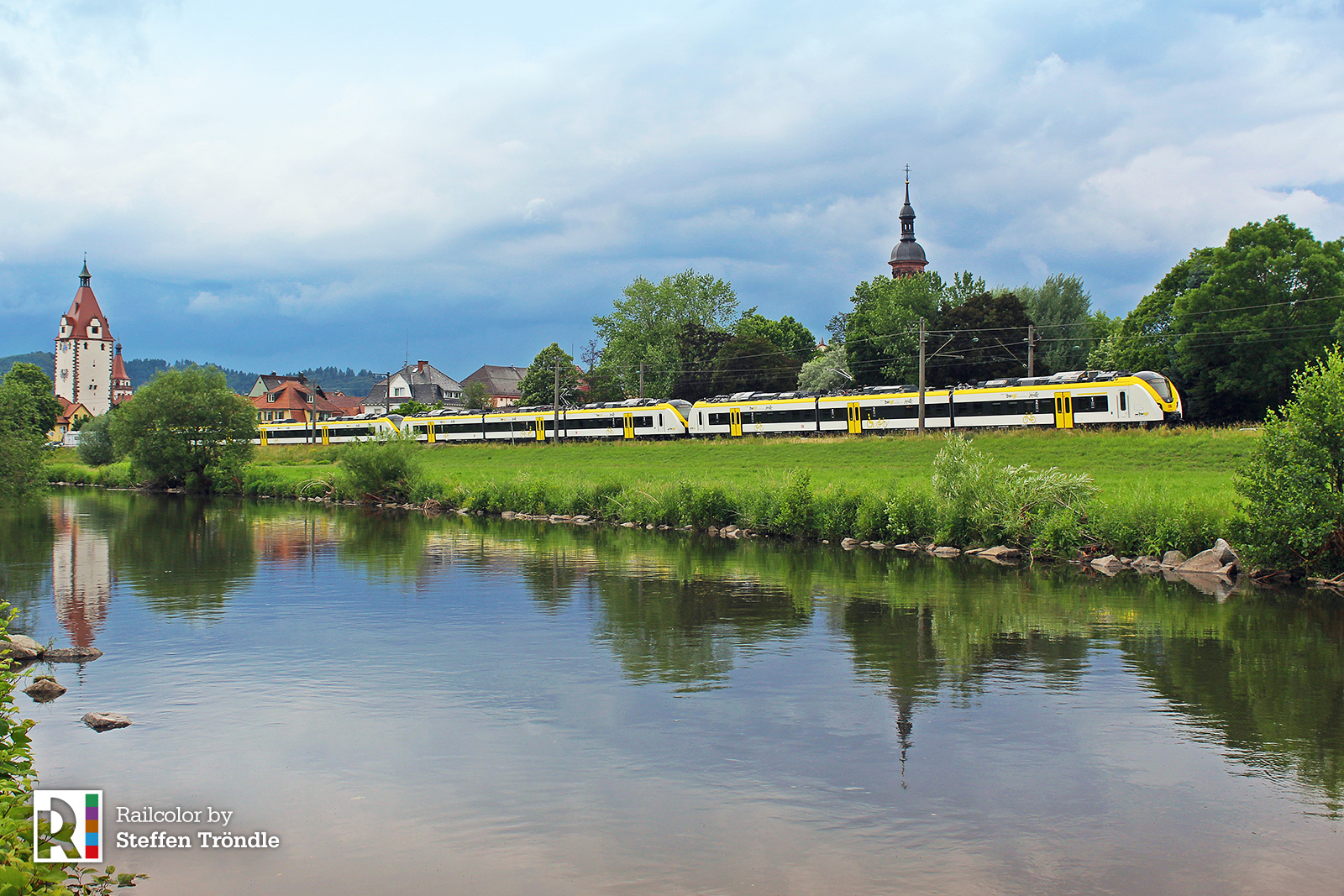 And here we have a closer look at the designated 1440 171: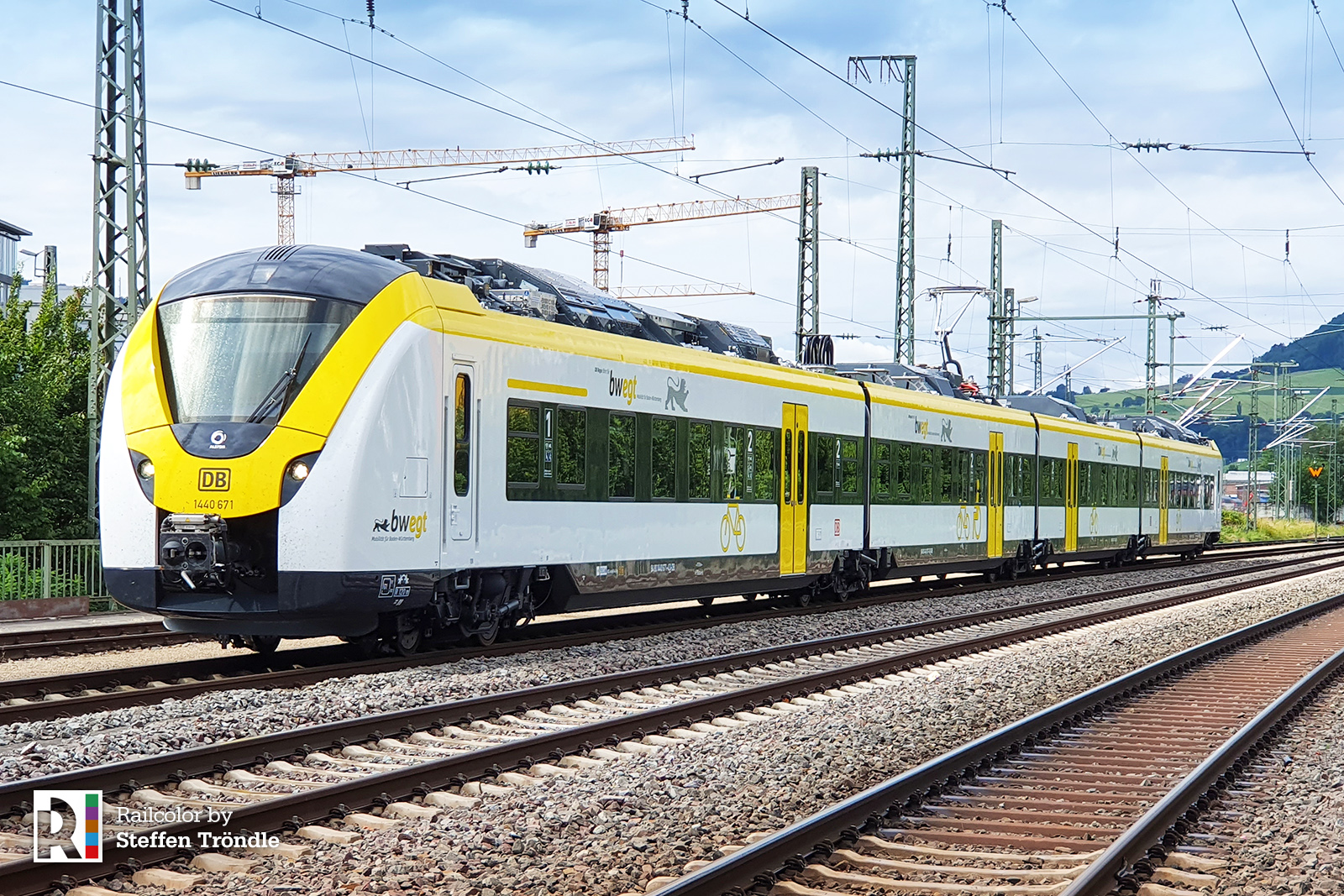 About the order
[DE] BaWü selects DB Regio for Netz 9a: Coradia Continental ordered