Railcolor News monitors the introduction of ÖBB Vectrons across Europe. Croatia is the latest country where these red locomotives are about to enter revenue service.
We thank Josip Petrlić for sharing his nice images with us. Check out his Flickr profile to see more of his works.

Last Sunday (02.06.2019), an ÖBB Vectron was spotted Croatia. We're showing you a photo report, taken at Zagreb Resnik railway station – just outside Croatia's capital: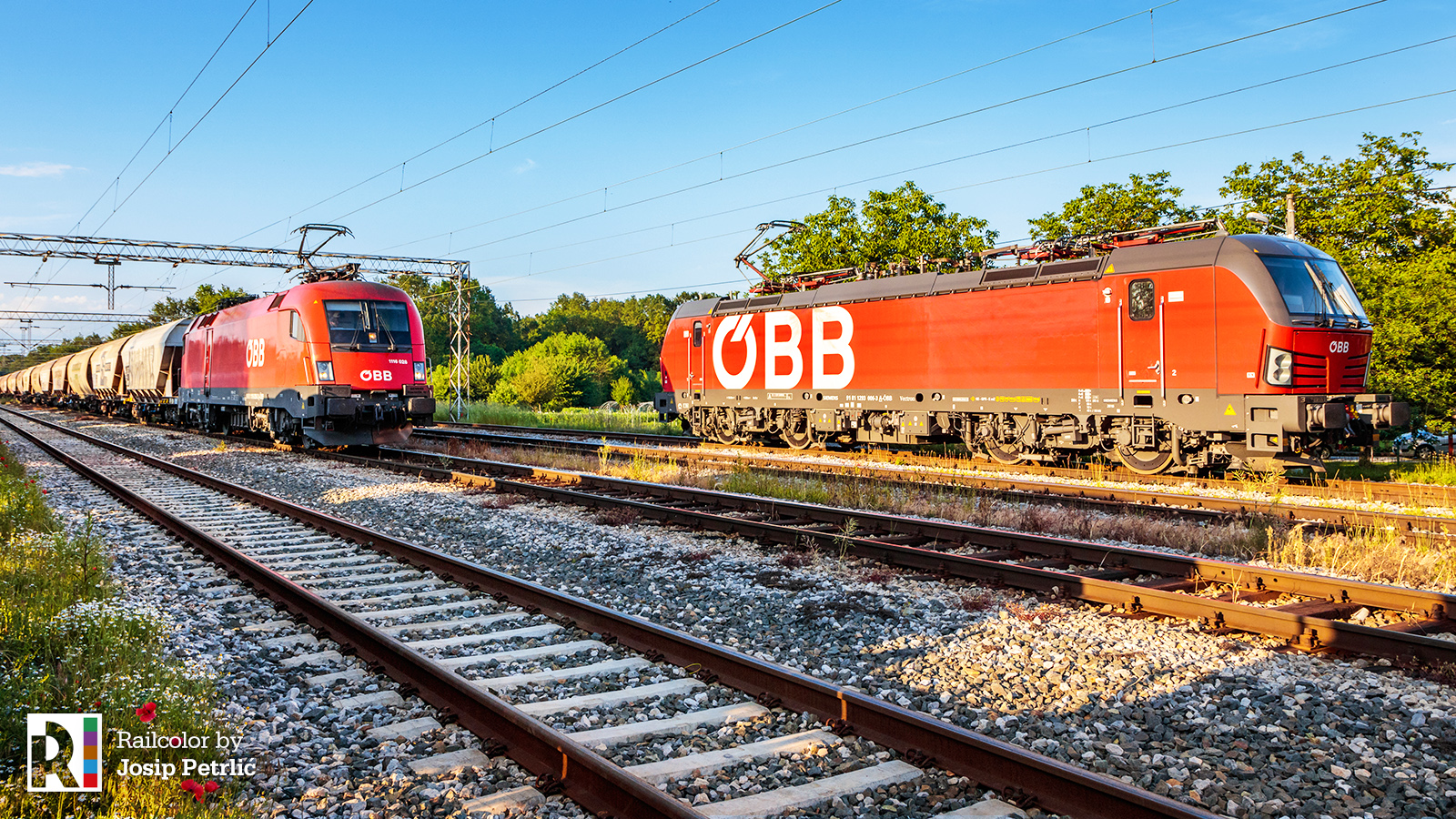 A visit with a purpose
1293 006 is currently in Croatia for driver training. Another ÖBB Vectron is expected to arrive in July. 1293s will haul trains between Bakar and Šapjane.

Together with 2062 050
Did you notice the Class 2062 diesel behind the Vectron? Rail Cargo Carrier – Croatia (RCCC) hires such machines for use in the Slavonia region. Find more about them in our recent article by clicking here.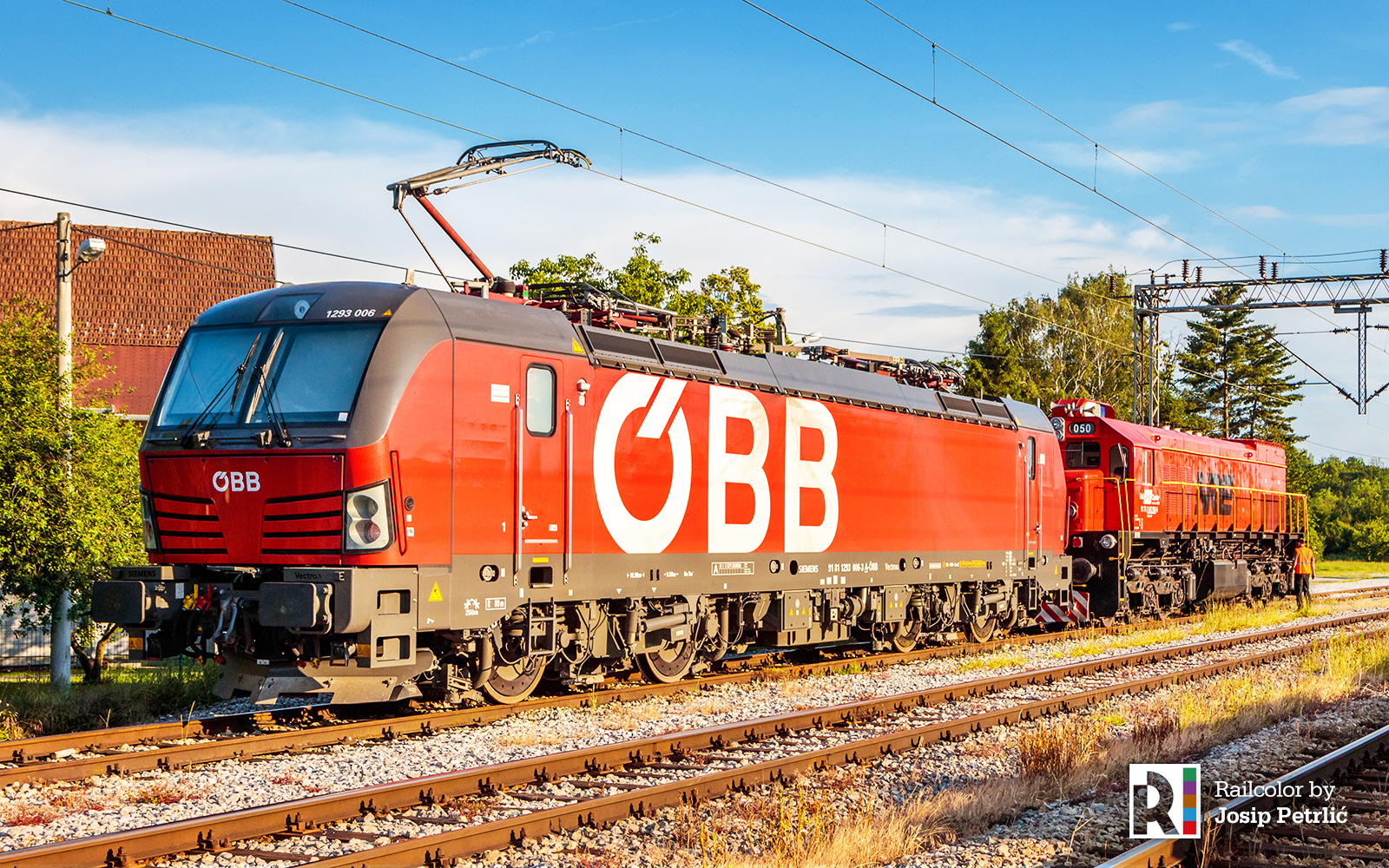 The ÖBB Vectron: everything in one place
Looking for a clear overview of all the news regarding the Vectron for ÖBB? We've got you covered. Just visit the specially created dossier page, and you'll find everything inside.