A new Werbelok from Hungary. Meet the new 'clothes' of 480 002.

We thank Attila Nemes for sharing his picture with us.
MÁV-Start's TRAXX 480 002 is debuting a new livery once again. The locomotive is now promoting the 52nd International Eucharistic Congress (IEC2020), which takes place in Budapest in September 2020. The livery of the locomotive is based on the event's teal/blue design, featuring photo- and typographic motifs on the sides.
The photograph below shows 480 002 as a light engine at Püspökladány station in Hungary on the 31st of May: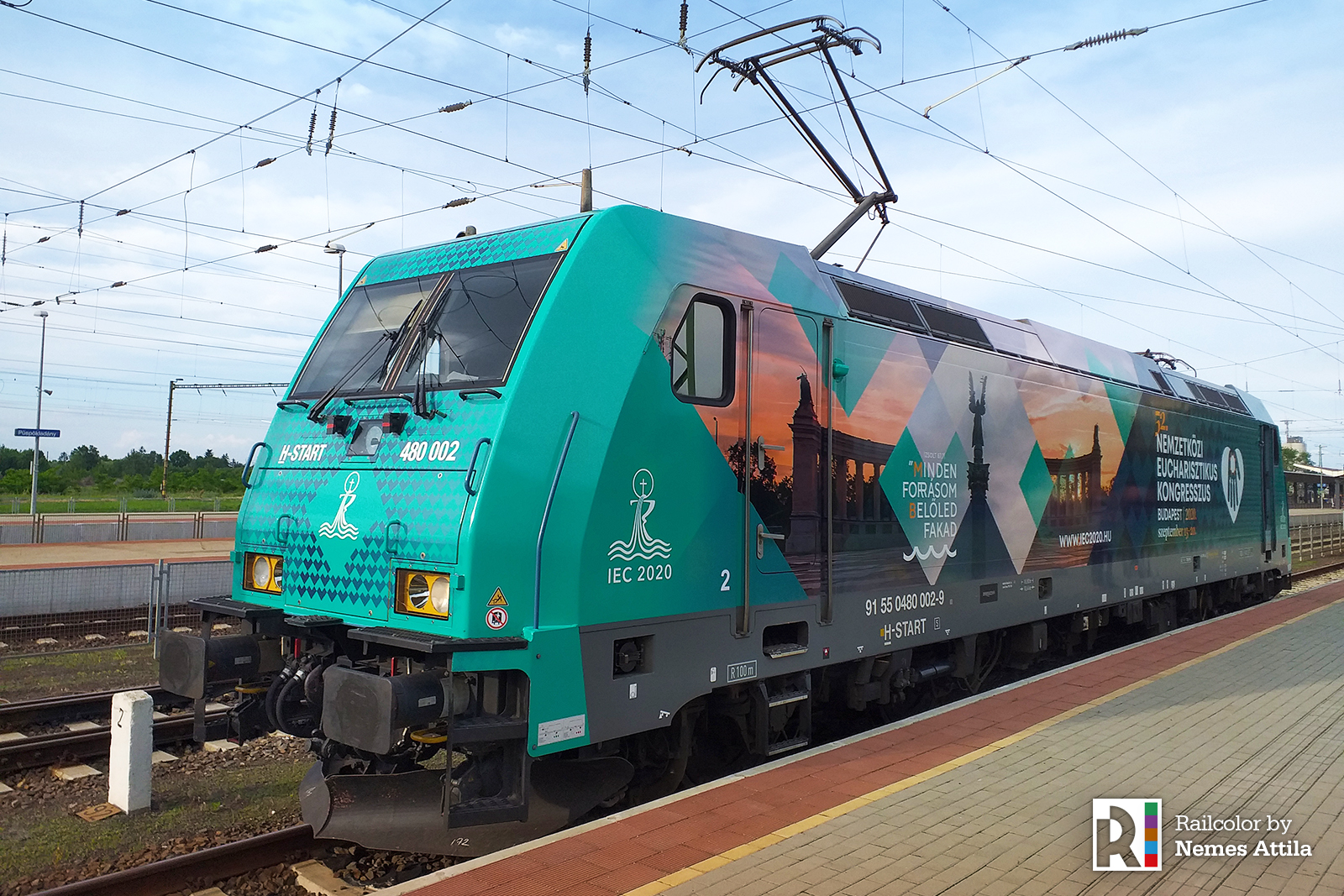 Social media
Earlier, the locomotive was sporting a yellow-blue theme. Find more about it in our dedicated article below:
[HU] New Werbeloks: MÁV 480 002 and 009 "Családok éve" [updated]