At the beginning of March, Mercitalia Rail officially presented its TRAXX DC3 locomotive. A month later we are observing production in Bombardier's plant in Vado Ligure running 'at full steam'. What will the future bring?

We thank Francesco Bochicchio (check out his Instagram) and Peider Trippi for sharing their pictures with us.
It's springtime and life around us seems to be accelerating. The production of TRAXX DC3s in Bombardier's Italian assembly plant in Vado Ligure is no exception – it is running at full steam: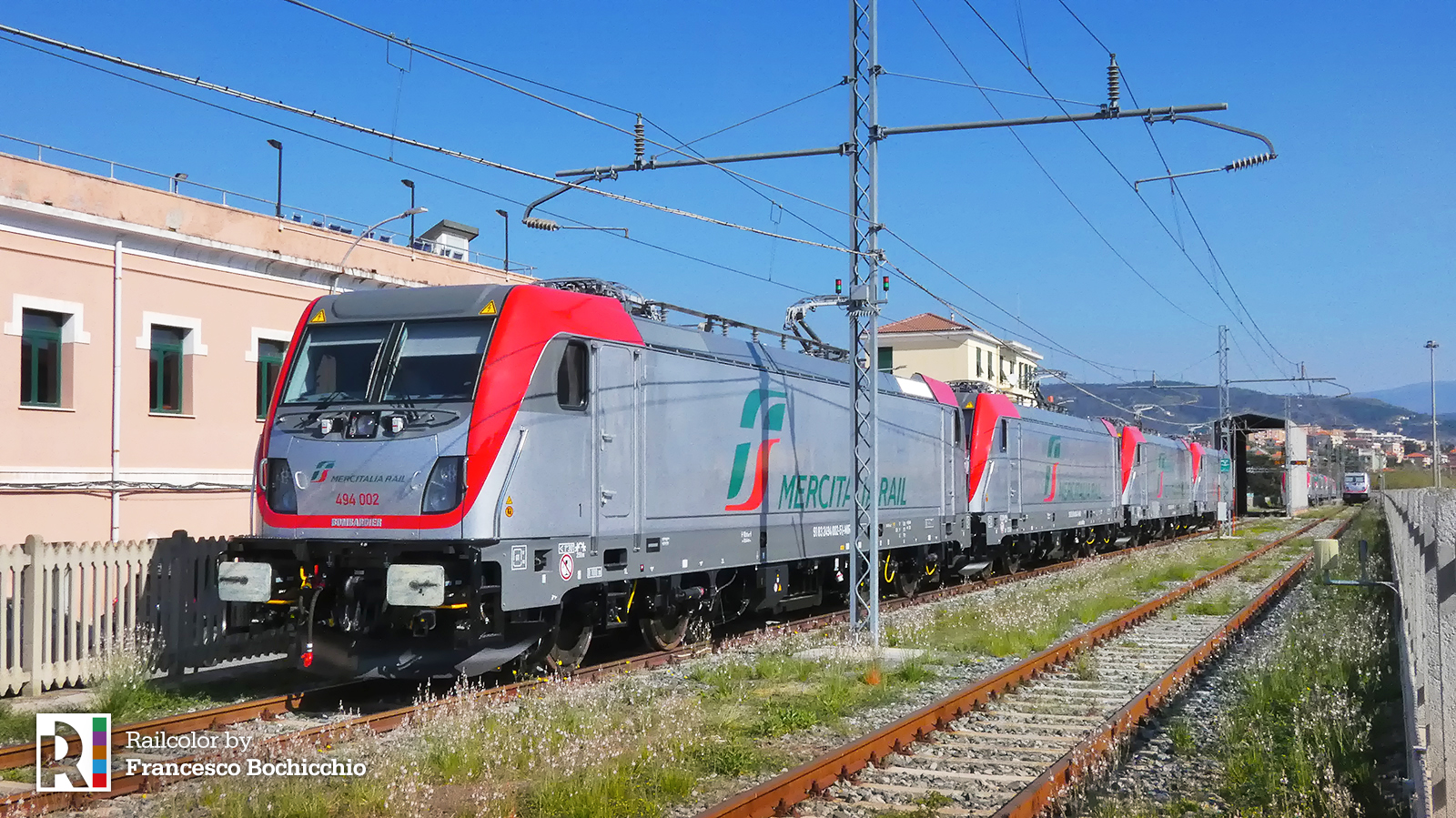 More and more red and silver machines are being produced, many of them are not numbered yet – such as 494 012: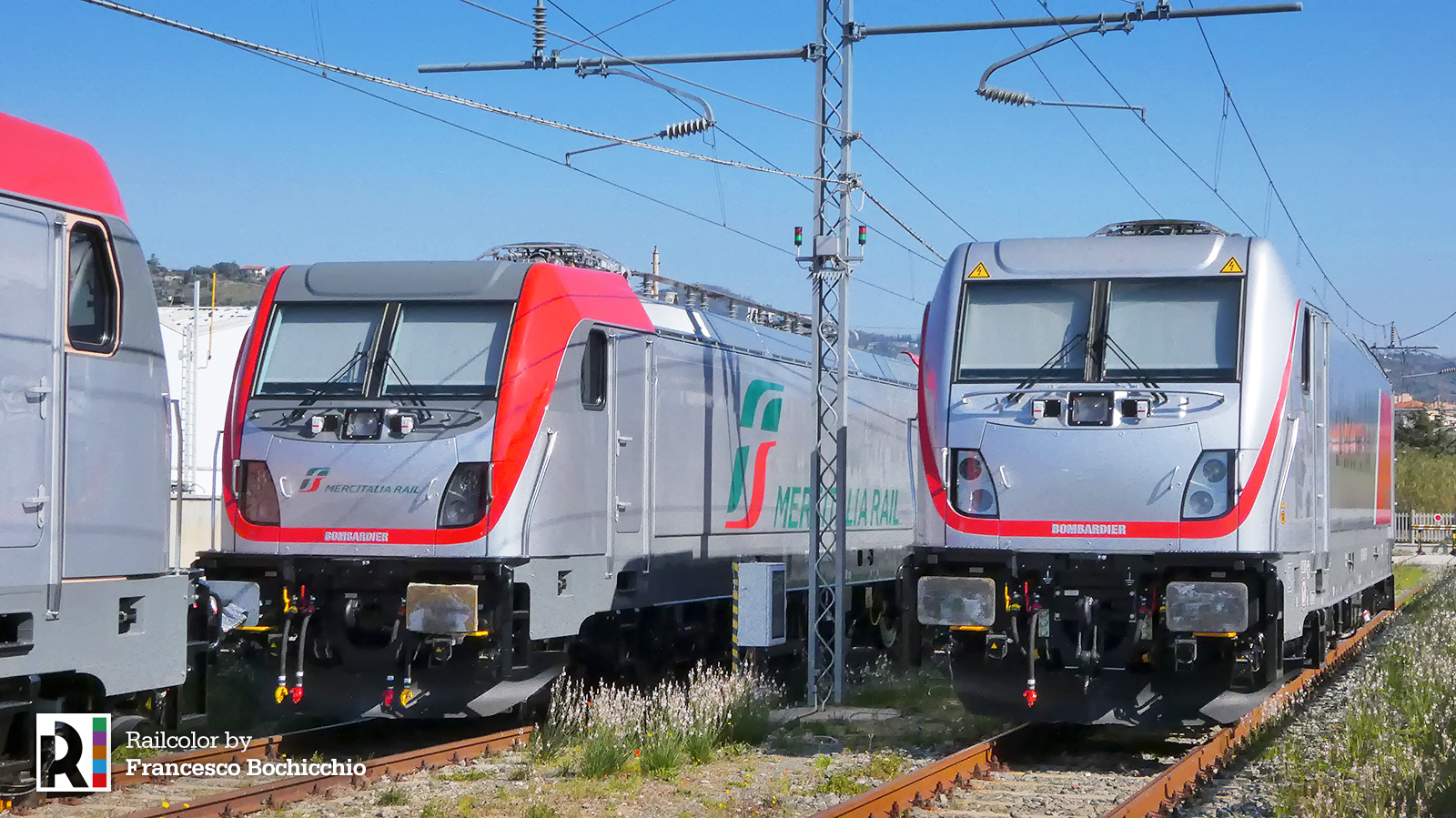 Some of the locomotives that have been recorded in the recent weeks include: 002, 004, 005, 006, 012, and 022. Spoiler alert: also, a first black DC3 for GTS Rail has been spotted.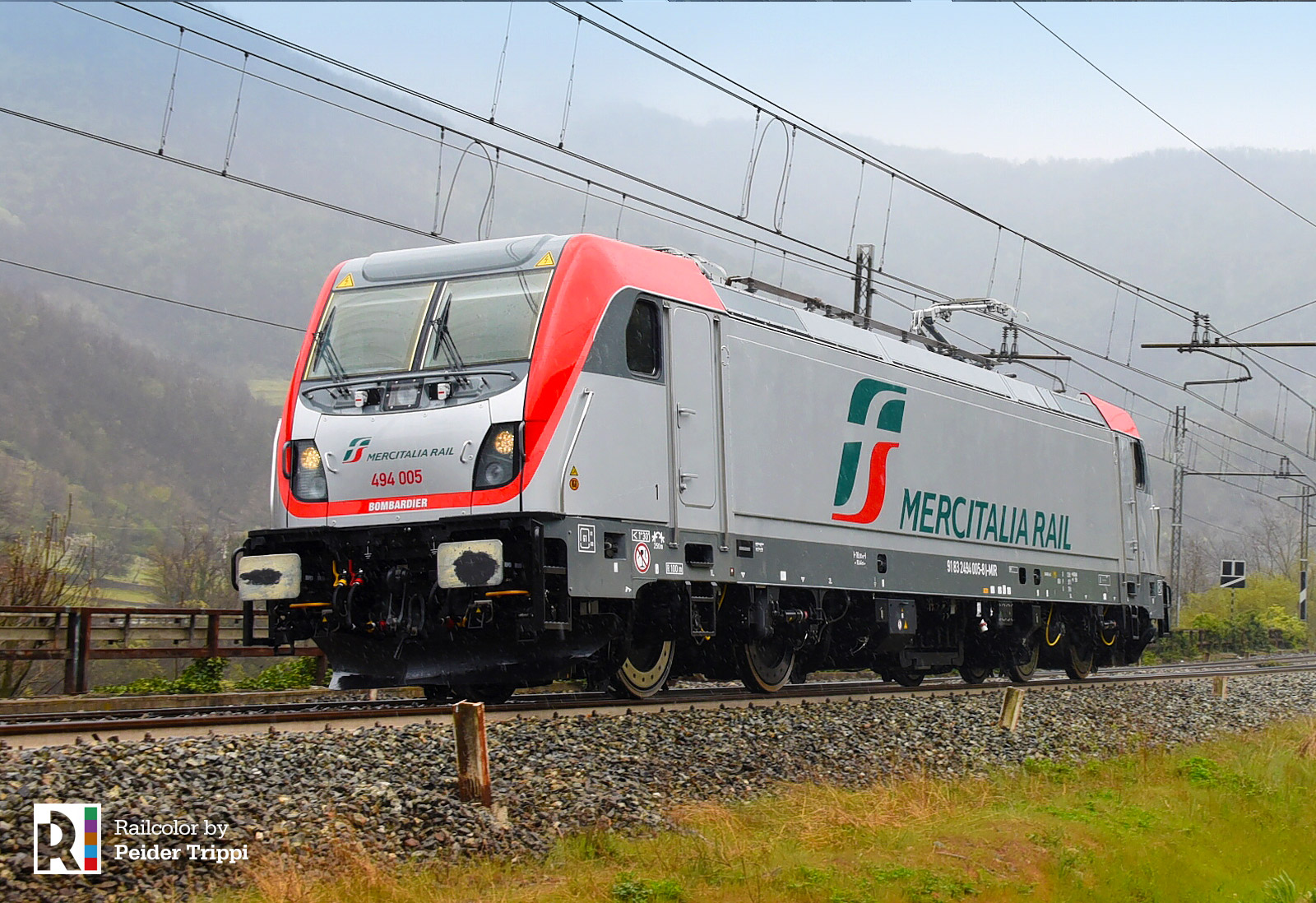 To find out more about Bombardier's TRAXX DC3 design, make sure to check out our dedicated dossier of this locomotive – you'll find all the articles in there.