Freight operator TX Logistik is creative – during the past couple of yours, many of its (new) locomotives were commissioned with different design themes – some are irresistibly attractive, others just burn for railways or go where no other has gone before. Today we can add another one the collection: TX Logistik 185 538 makes its comeback in gold.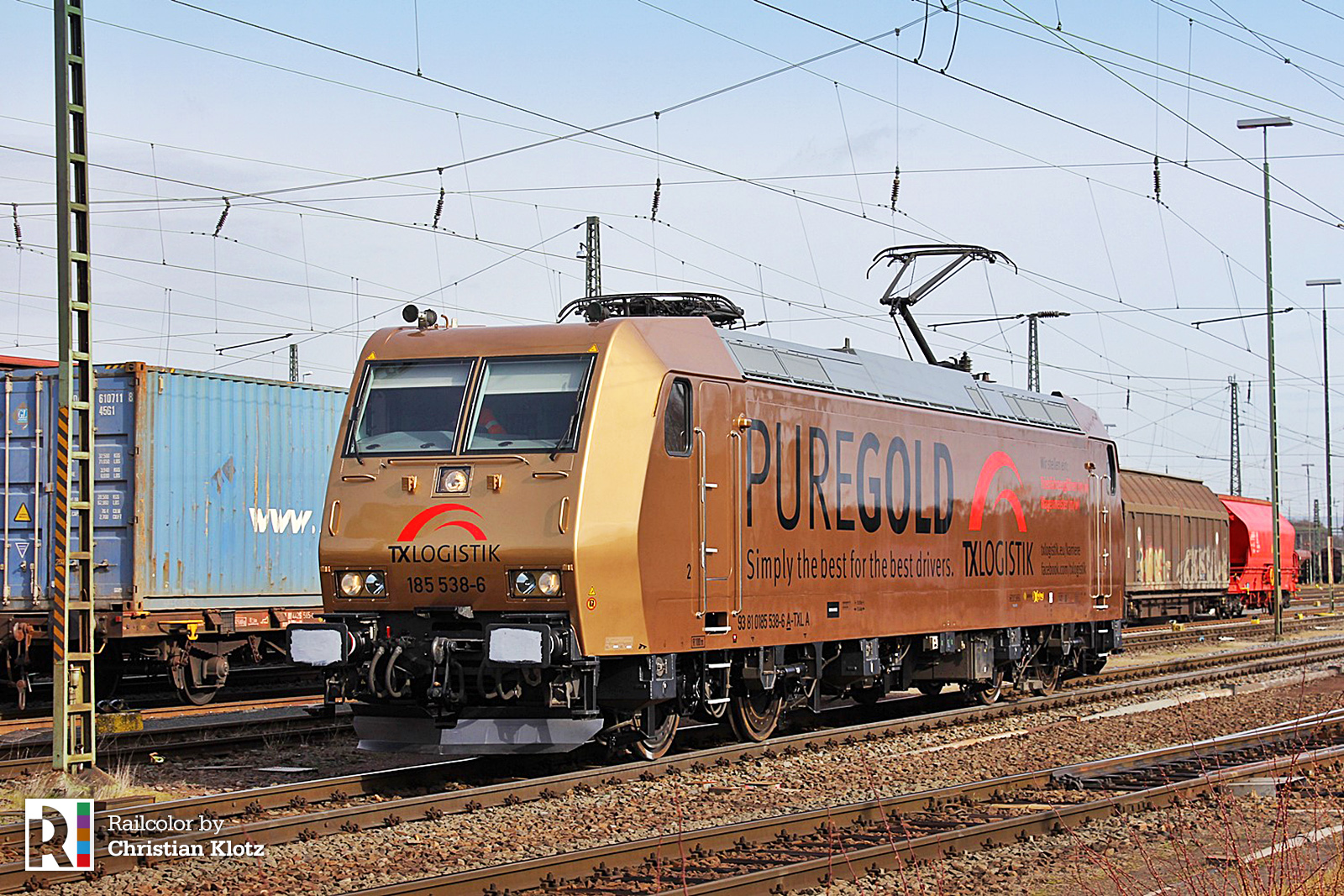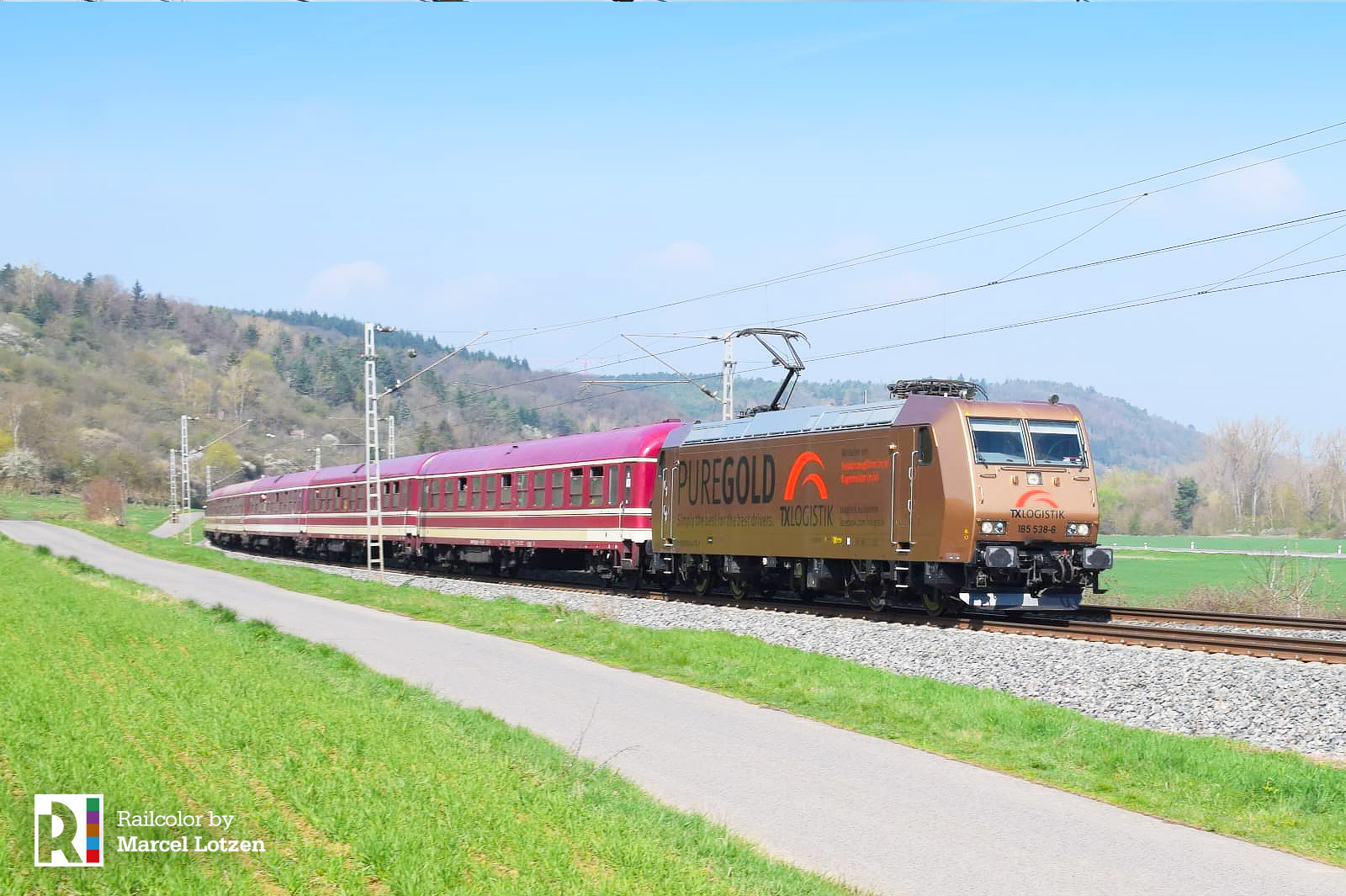 What happened to 538?
Sorry, to read this article, you need an Expert subscription – for a small fee per month, you will be able to read all our publications + you support the development of this website. Order your subscription here and let's make Railcolor better together!