The weekend of August 12 was a colorful one, especially in a small shed in Kufstein, Austria. There people were working hard on wrapping two locomotives. MRCE ES 64 U2-072 got covered in flames, MRCE ES 64 F4-097 is since then showing of with its horse power (over 8.000!). Henk Zwoferink was on location to capture the fresh new liveries. An image report, enjoy!
The liveries were designed by Loc&More. Both locomotives promote operator TX Logistik, that is recently stepping up regarding its promotional budget. Railpool 193 806 got 'chain reaction' vinyls. ELL 193 252, 265 and 266 have a heartbeat now.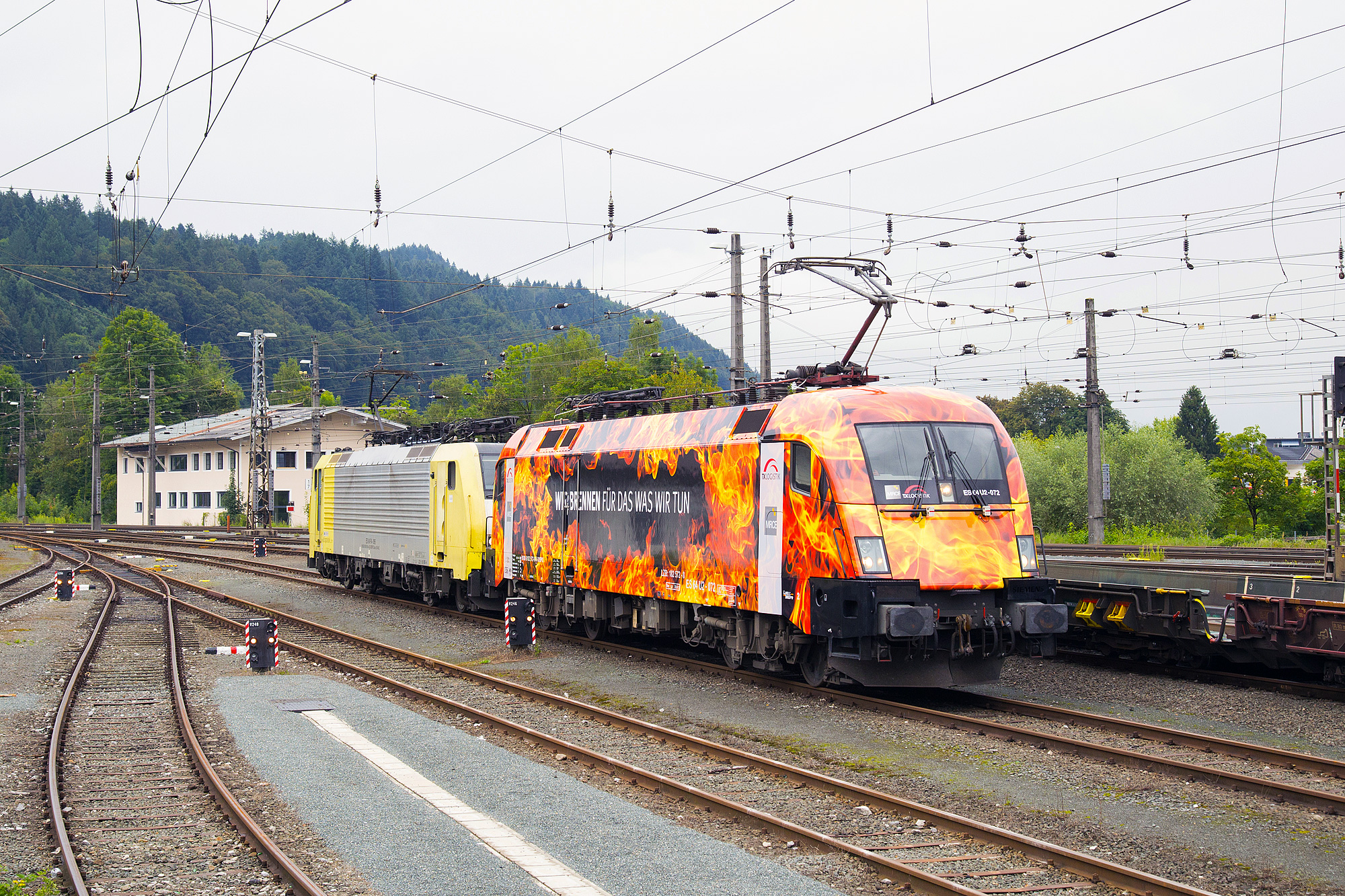 The U2 was released on 12.08.2016, completely wrapped in a flame design.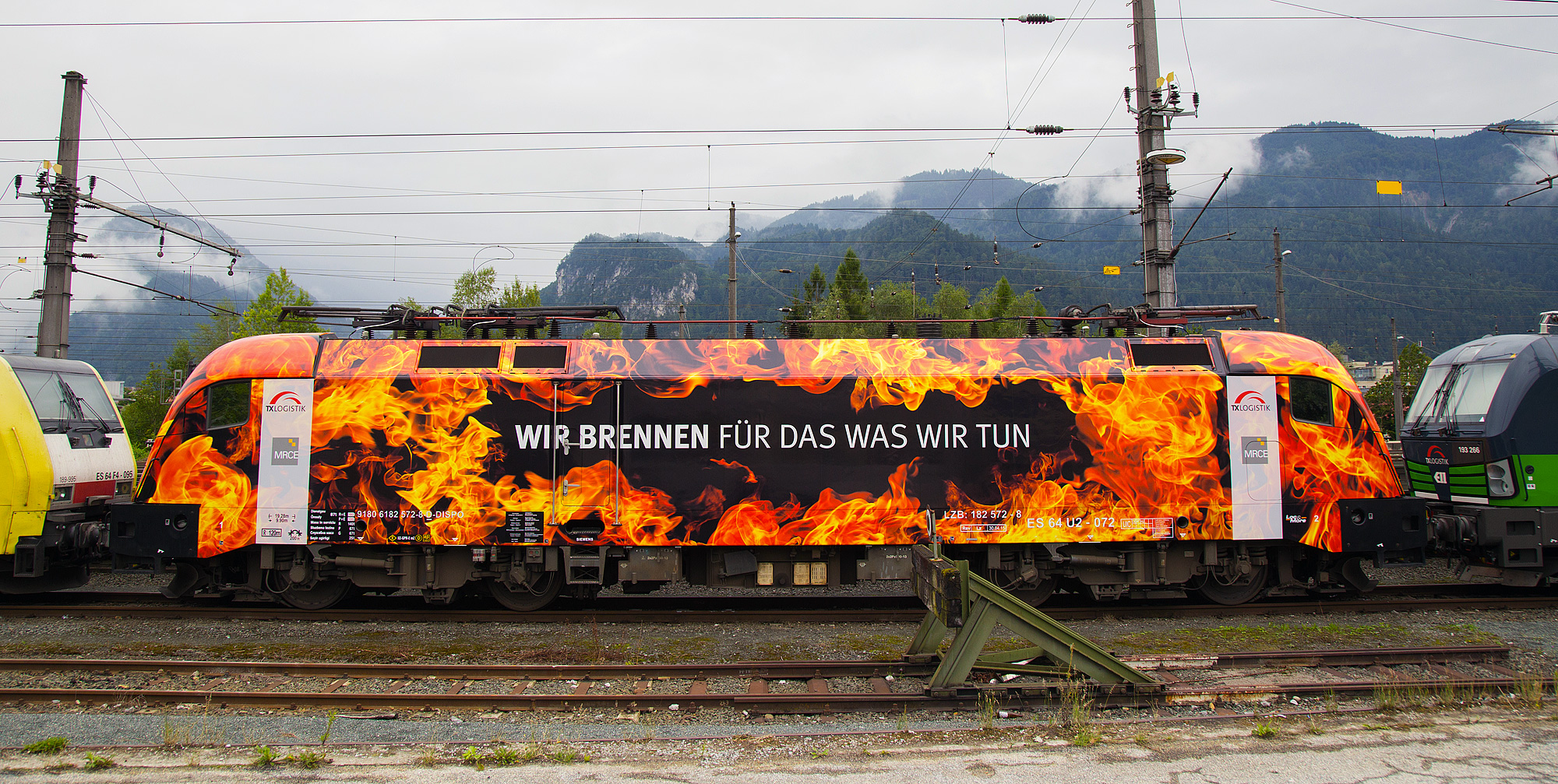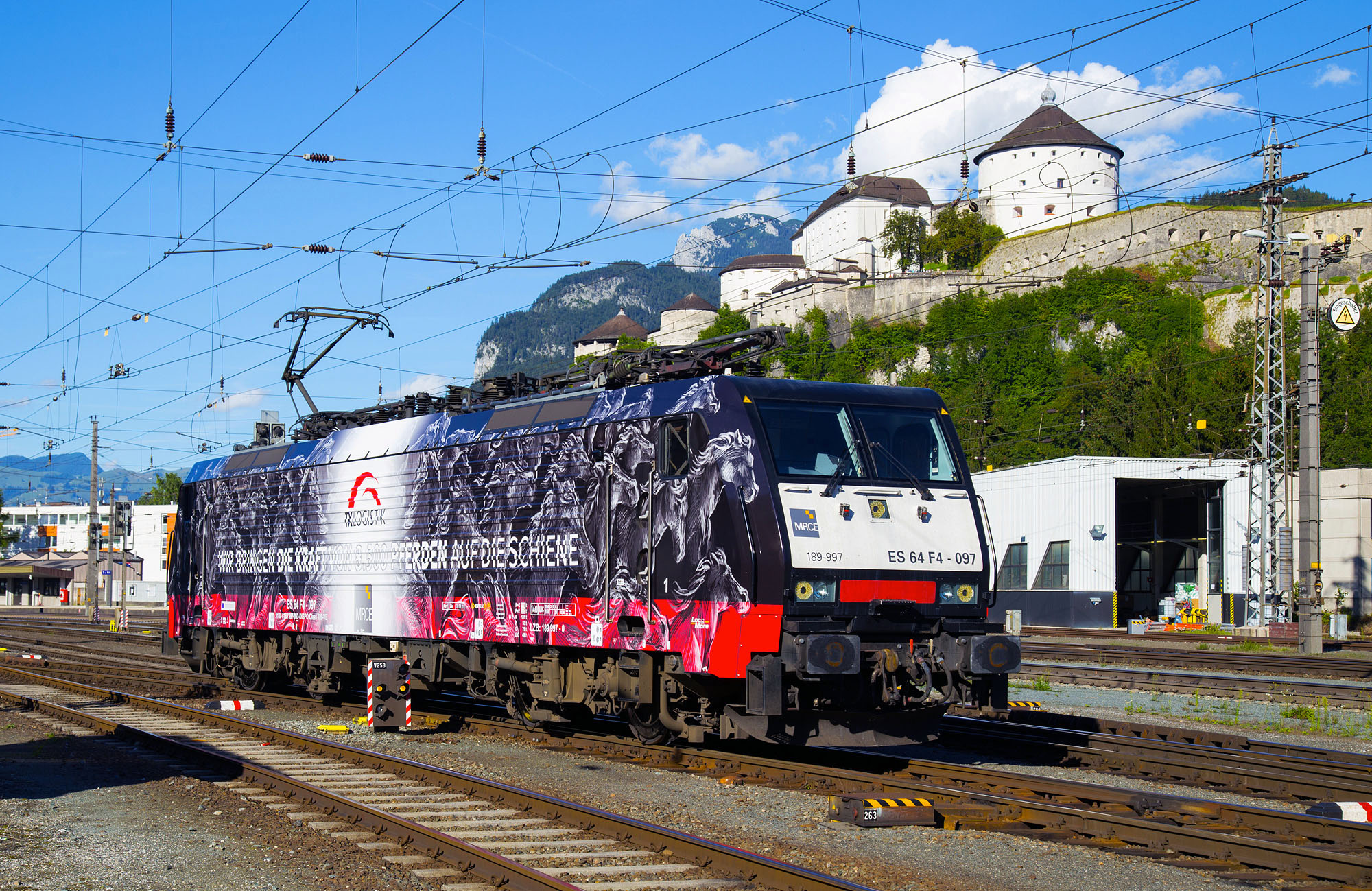 The F4 was released on 13.08.2016. This locomotive kept its red and white front design and only got wrapped on both sides. Horse illustrations enhance its livery now.