On 06.03.2017, Siemens released the first Vectron locomotives for lease company Alpha Trains from its work in Munich. The designated 193 550 pulled the identical 193 551 and the black X4E-645, 643 and 644 for MRCE to Brennero. Although for different customers, all five Siemens multi system electrics have the same country specific package: Germany + Austria + Italy.
Currently the full certification of the Vectron MS for Italy is showing progress. ANSF, in charge of the homologation of railway vehicles in Italy, recently gave green light for MRCE's X4E-640, so we expect more to follow soon.
The 193 550 and 551 have the current Alpha Trains livery in lime green and silver. Both machines will soon be operated by railfreight company TX Logistik. To express the cooperation between lease company and its customer, both machines got additional stickers with the slogan 'Zwei Pole mit Enormer Zugkraft' (= Two poles with huge tractive power).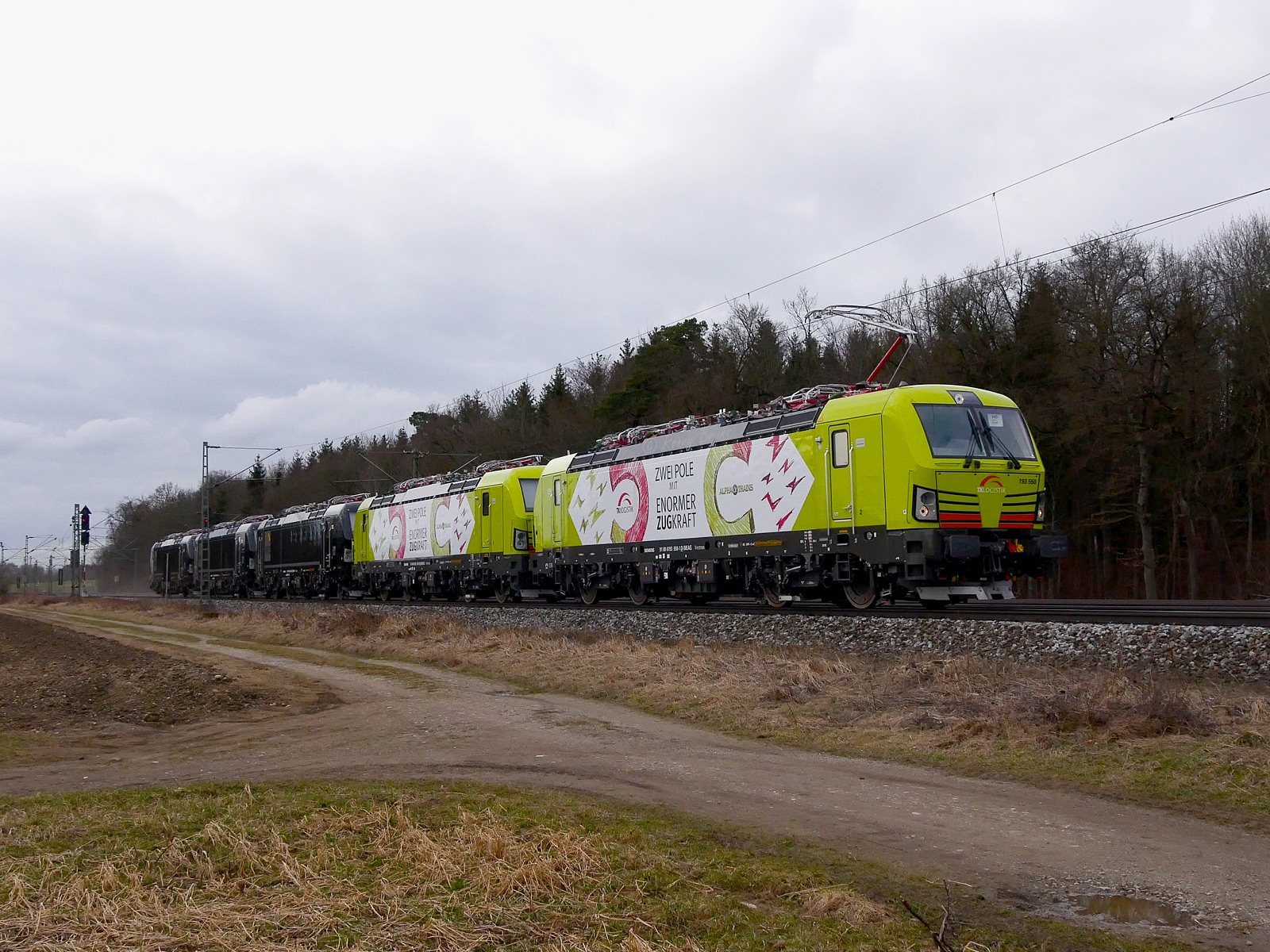 Alpha Trains Luxembourg S.à.r.l. and Siemens signed a deal for six Vectron locomotives on 12.04.2016. The designated 193 550-555 are to be delivered in 2017. There is an option for four more locomotives. The contract also covers full service and maintenance of the locomotives.
Learn more about the Alpha Trains locomotives on Railcolor.net
---
Update: Martin Voigt was able to take a picture of the 550 pulling a freight train. A first?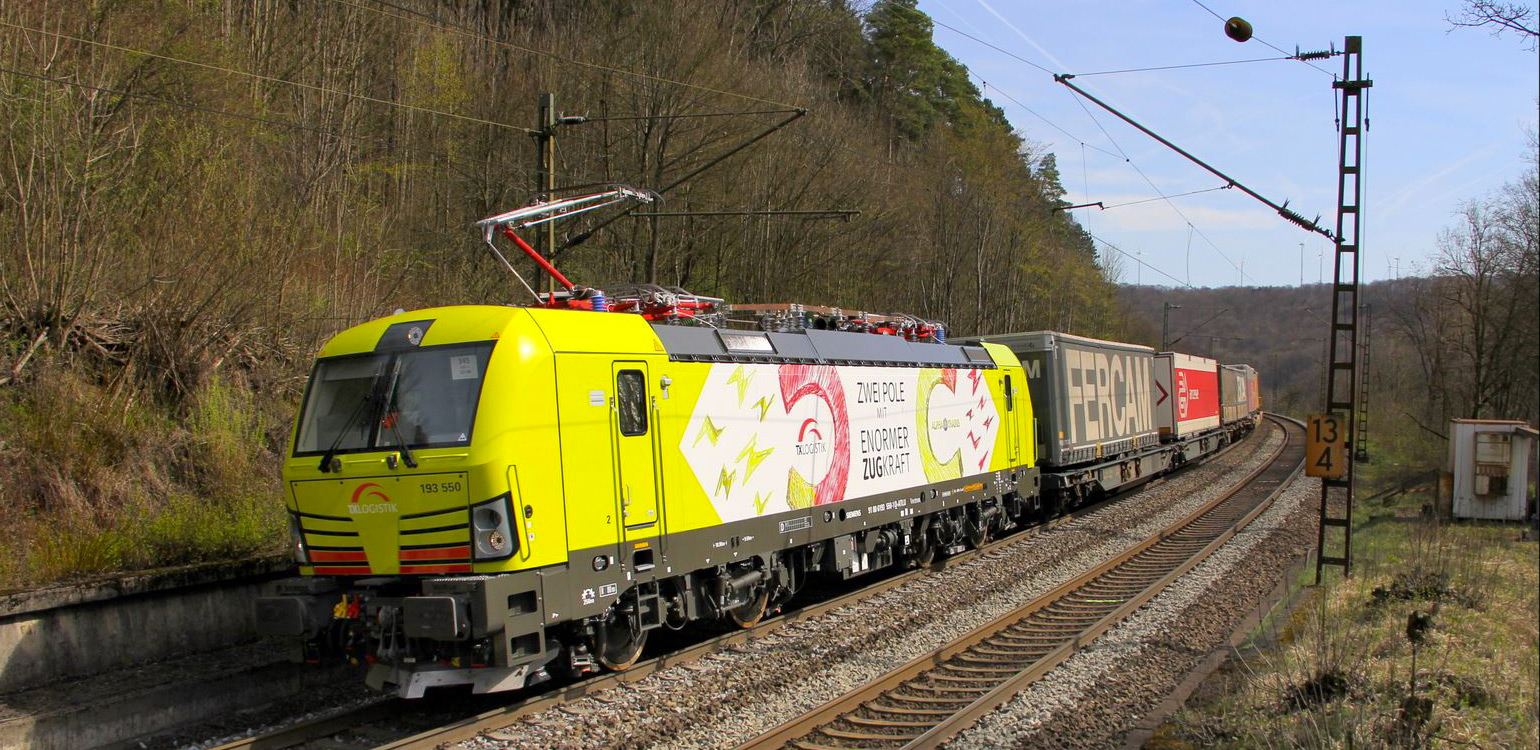 ---
Different liveries for other Alpha Train Vectrons
On 01.04.2017 we got the announcement a huge 'Lok-Zug' (loco-train) was out and about. Various people were on site and made beautiful images of this 13-Vectron consist. Almost all locomotives in this transport are new to us and have not left the Siemens factory perimeters before.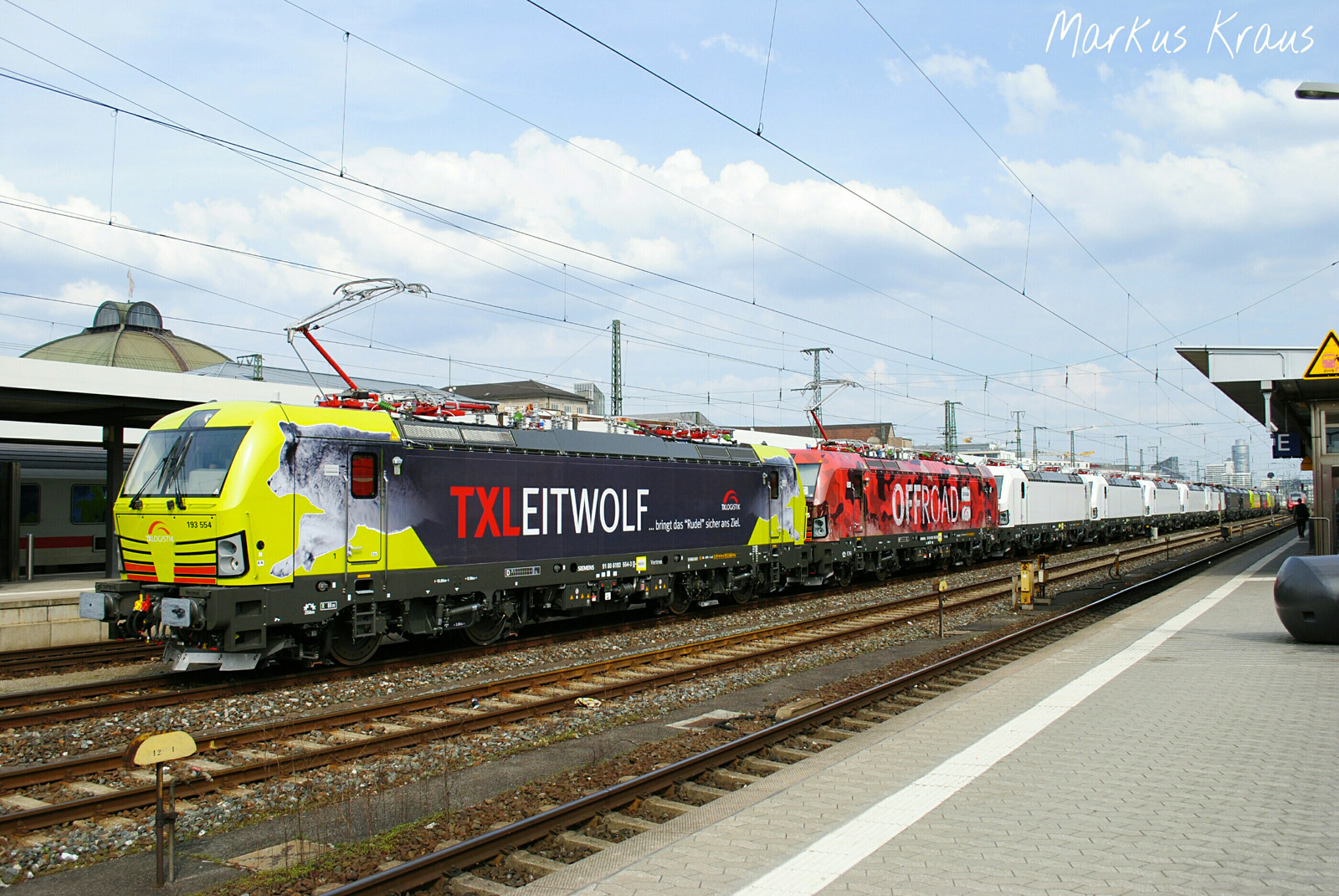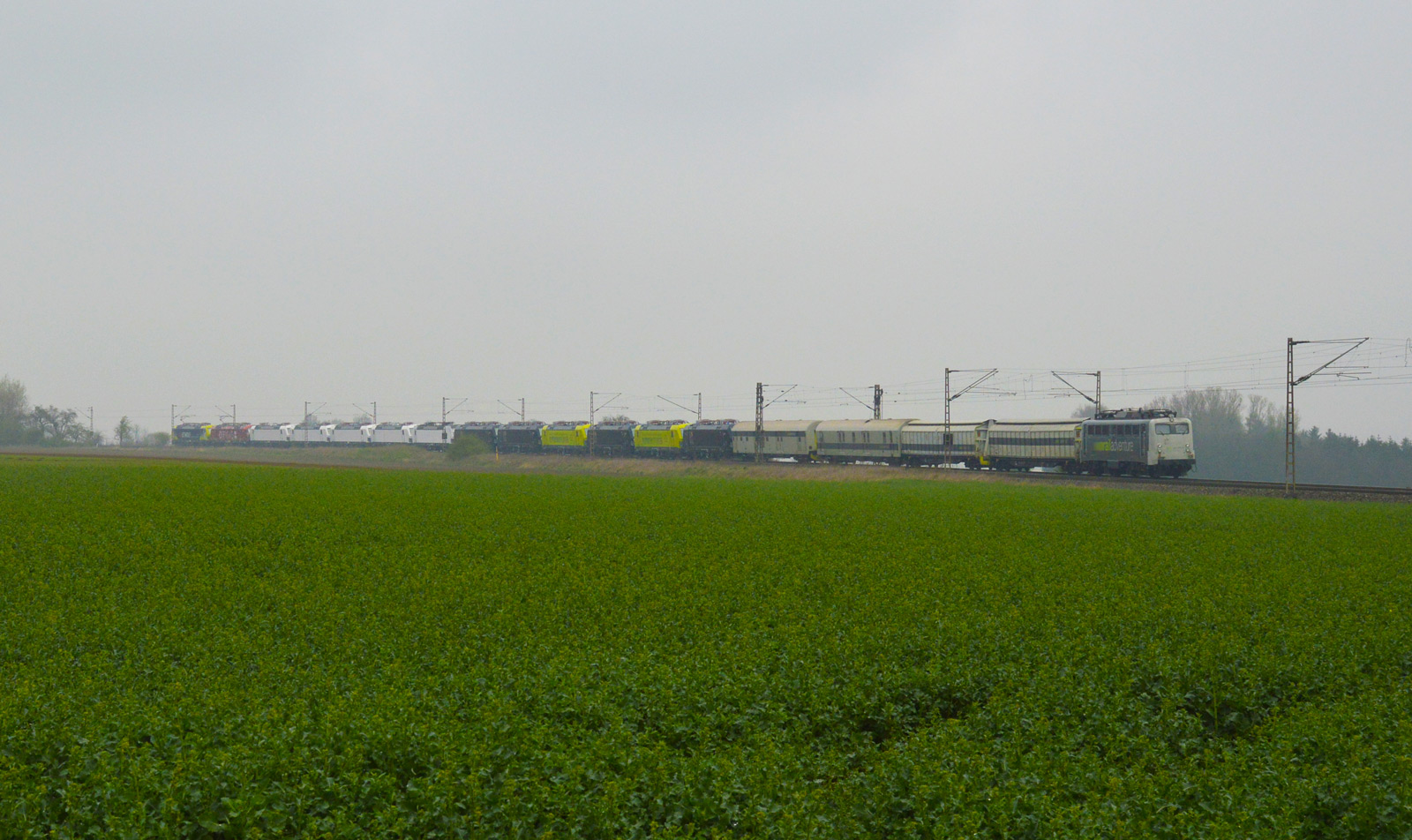 The Alpha Trains batch if Vectron locomotives features various themed designs, a list:
193 550: 'Zwei Pole mit Enormer Zugkraft'
193 551: 'Zwei Pole mit Enormer Zugkraft'
193 552: 'Responsibility Driven'
193 553: 'Responsibility Driven'
193 554: 'TXLeitwolf'
193 555: 'Offroad'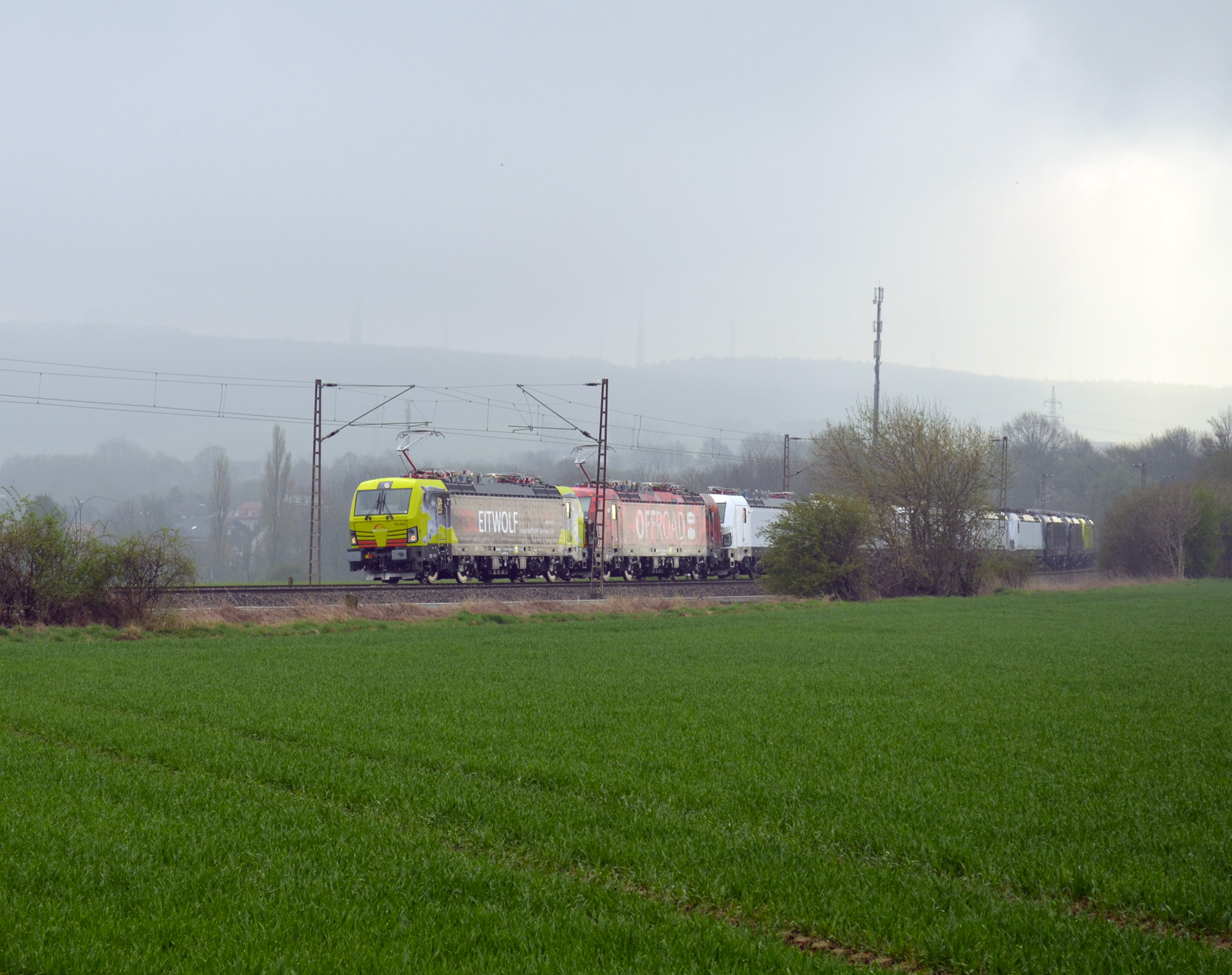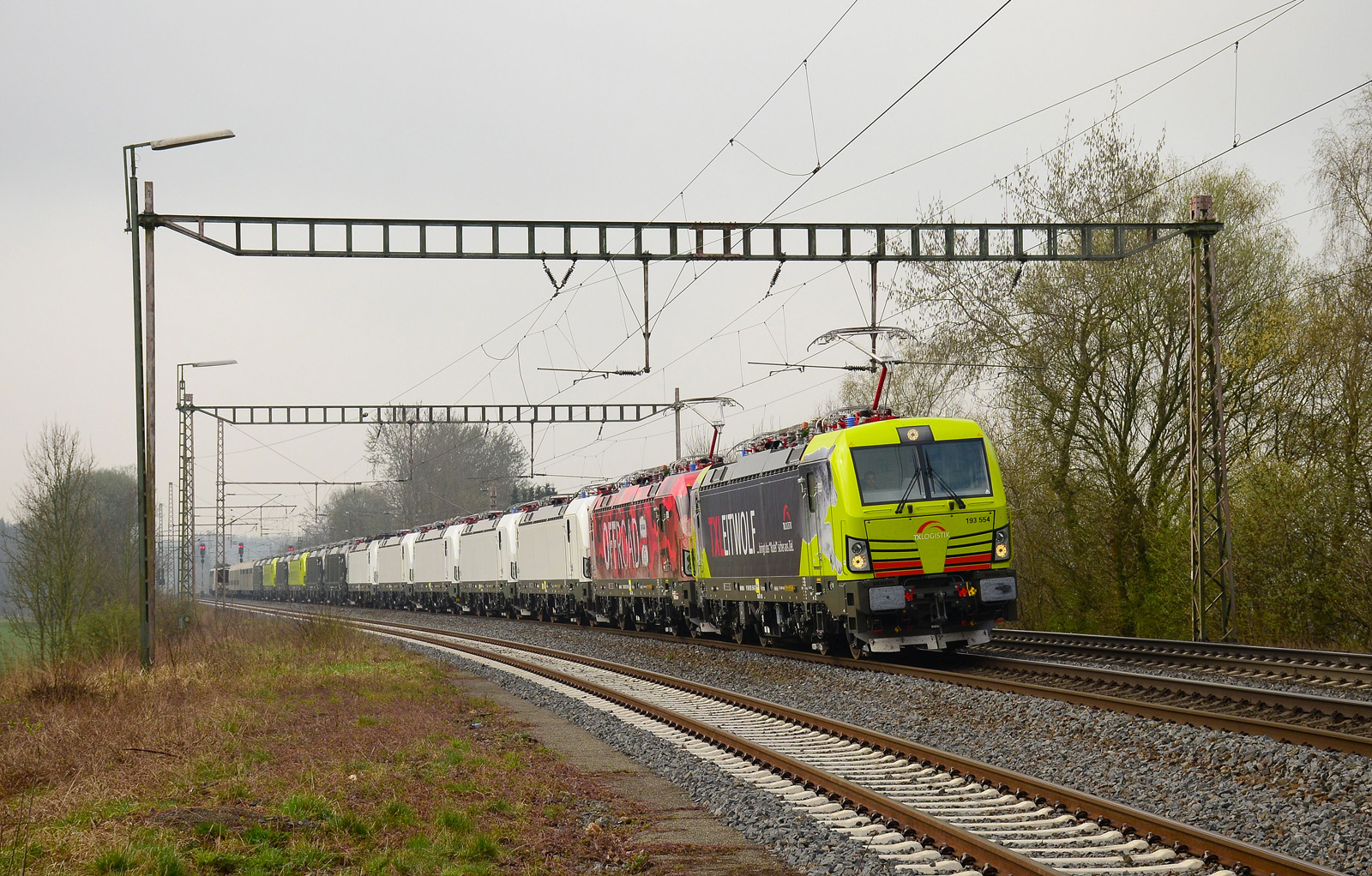 But there is more. The consist also has the new MRCE Vectron MS locomotives X4E-646, -647, -648, and -651 on board. The whites are: 5170 021, an oldie used in Polen and four brand new ones with four pantographs, not identifiable yet, although they have these Siemens works numbers: EDIT! 22037 22039, 22253, 22235 and 22209.