Soon, Siemens will start tests with a new type of train for regional services: the Mireo. Launching customer for this lightweight is the land of Baden-Württemberg – that as of 2020 will have 24 units available to operator DB Regio.
Our thanks goes out to Kevin Evers 
During the most recent update, the first Mireo was still incomplete – under final assembly. This is one of the first shots of the BaWü Mireo unit for the Rhine Valley in full glory – a project that we have been following with anticipation. This is unit '463 003' near the Wegberg-Wildenrath test center.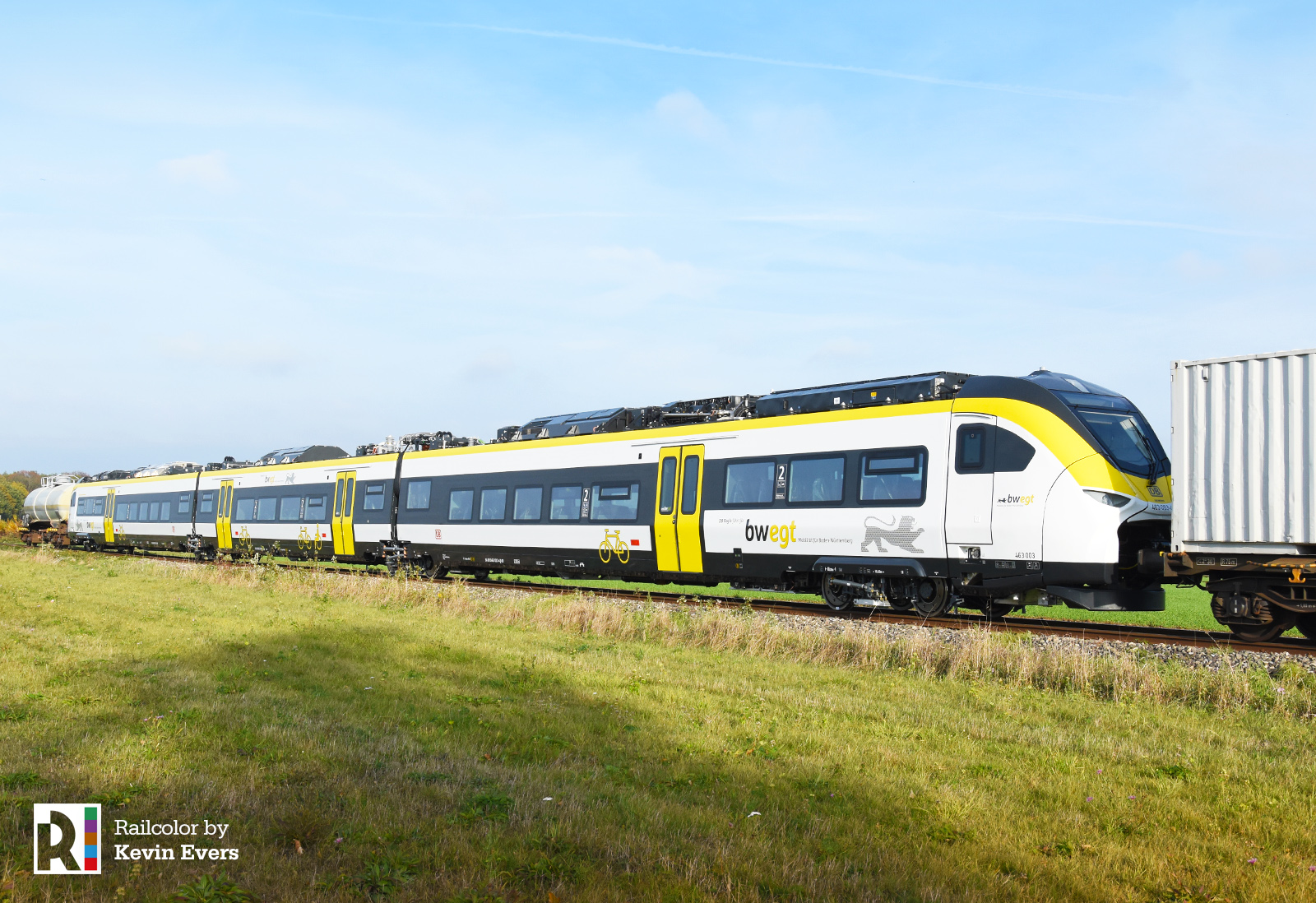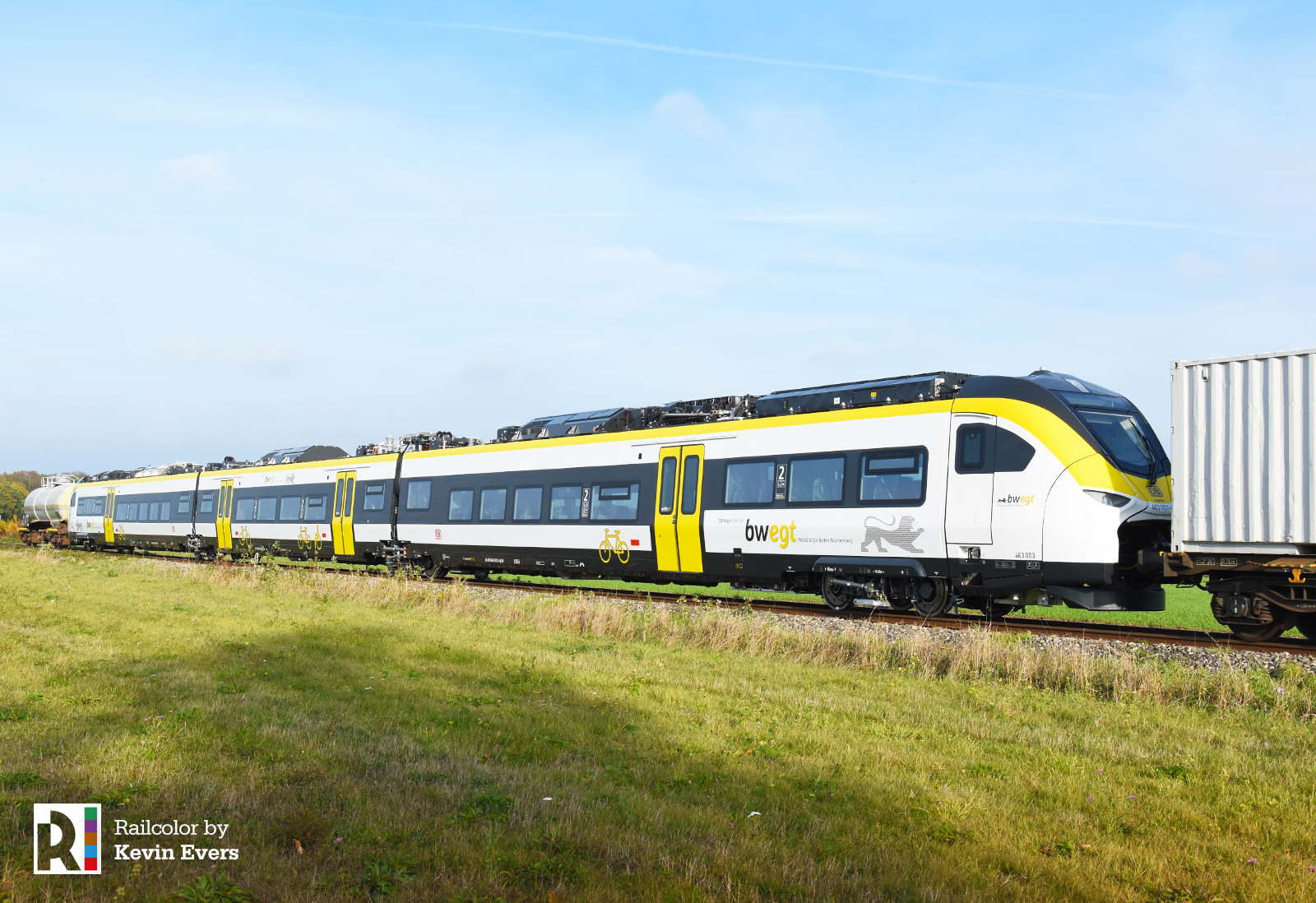 Baden-Württemberg and DB Regio are the launching customers of the new articulated Mireo regional train platform by Siemens. In the summer of 2020, a total of 24 train-sets are expected to begin revenue operation for DB Regio along the Offenburg – Freiburg – Basel/Neuenburg (Switzerland) route. They will be also seen in the Kaiserstuhl area on Sundays between Freiburg and Endingen/Breisach.