After the sneak preview, comes the official presentation: Today Siemens revealed its Mireo EMU for the platform's launching customer: Baden-Württemberg. A total of eight units will be used for tests at Siemens' Test and Validation Center in Wegberg-Wildenrath in the coming months.

Siemens has officially presented the first completed Mireo regional EMU for Baden-Württemberg and DB Regio. The next milestone for the German manufacturer is the forthcoming testing phase of a total of eight trainsets, which will take place in its Test and Validation Center in Wegberg-Wildenrath – the PCW.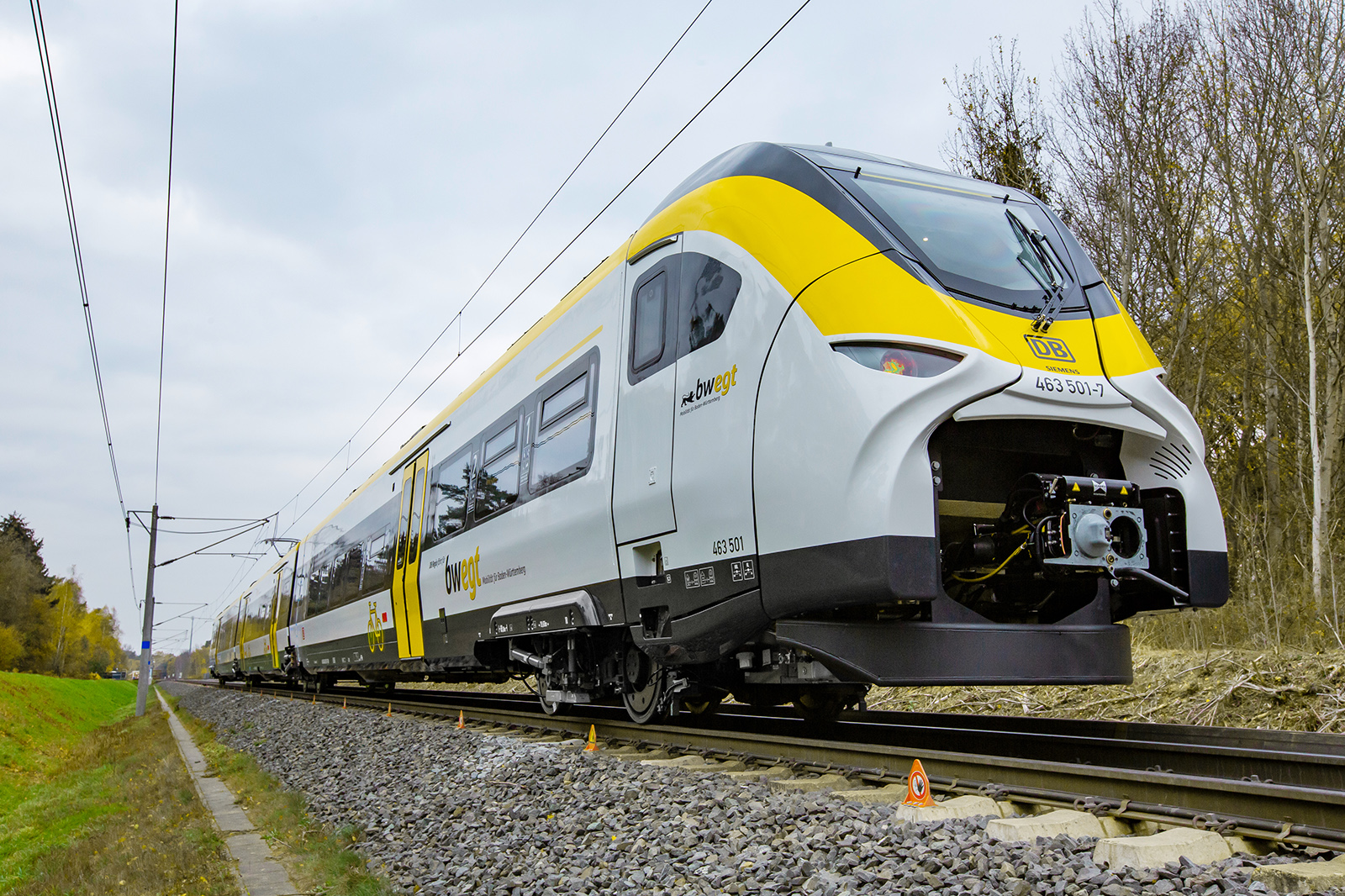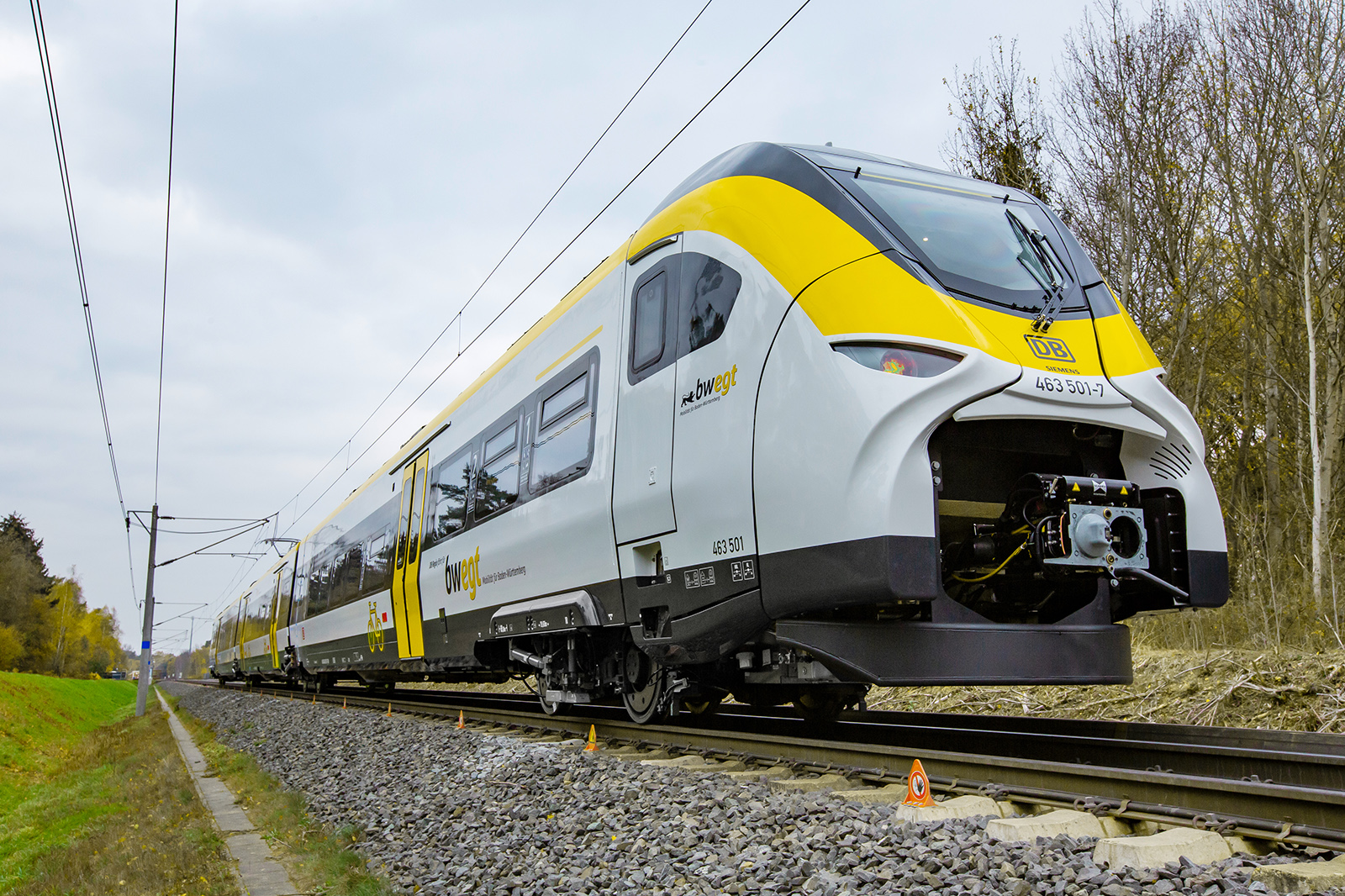 " . . . With these state-of-the-art trains, we will jointly set new standards for the comfort of our passengers using the Rhine Valley network," – David Weltzien, Head of Regional Management, Baden-Württemberg, DB Regio AG
Some of the on board features of the trains include information and surveilance systems, spacious seatings, air conditionings, as well as multi-purpose areas and optimized access for people with reduced mobility. Click here for further details on Mireo's design.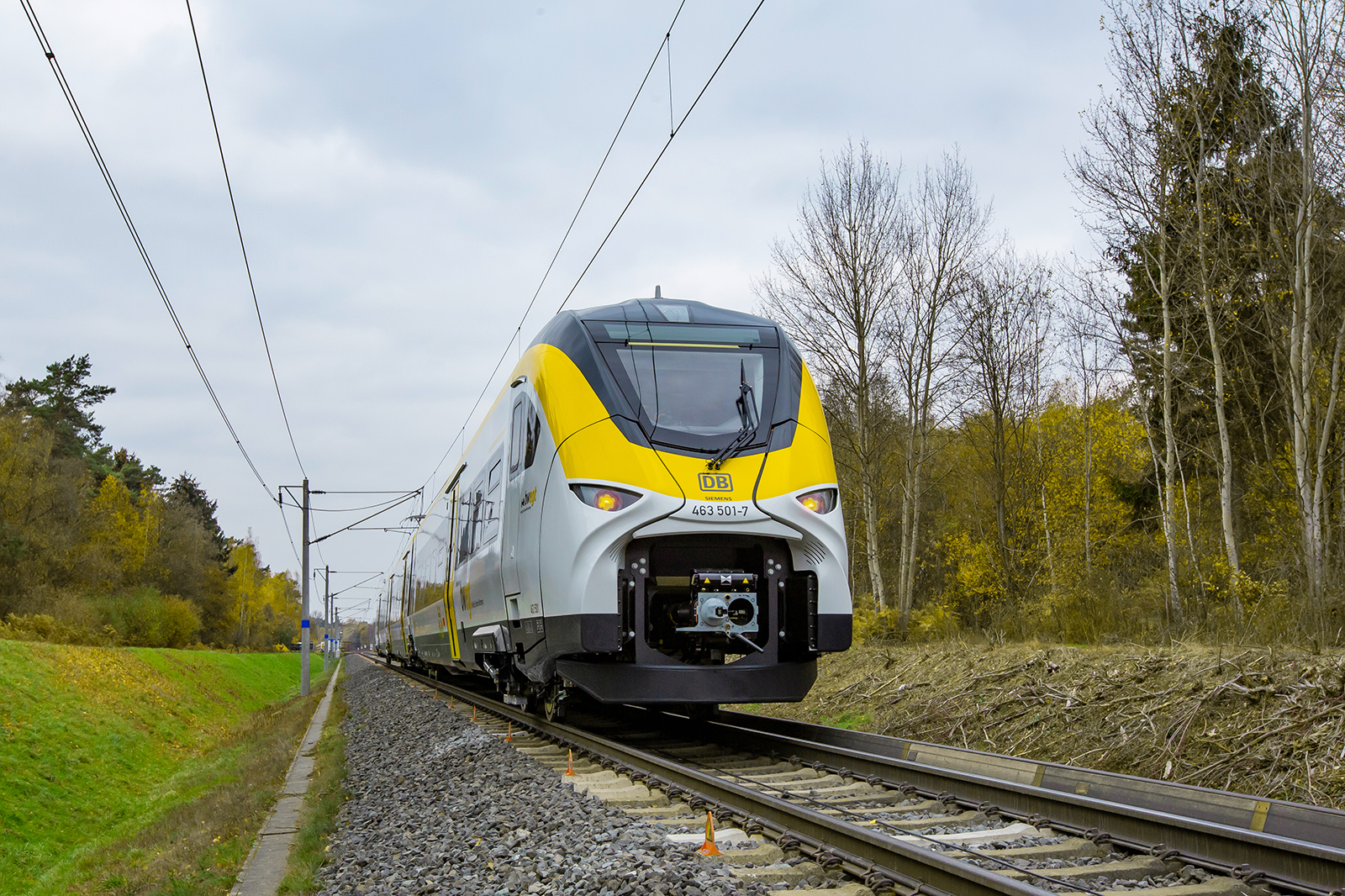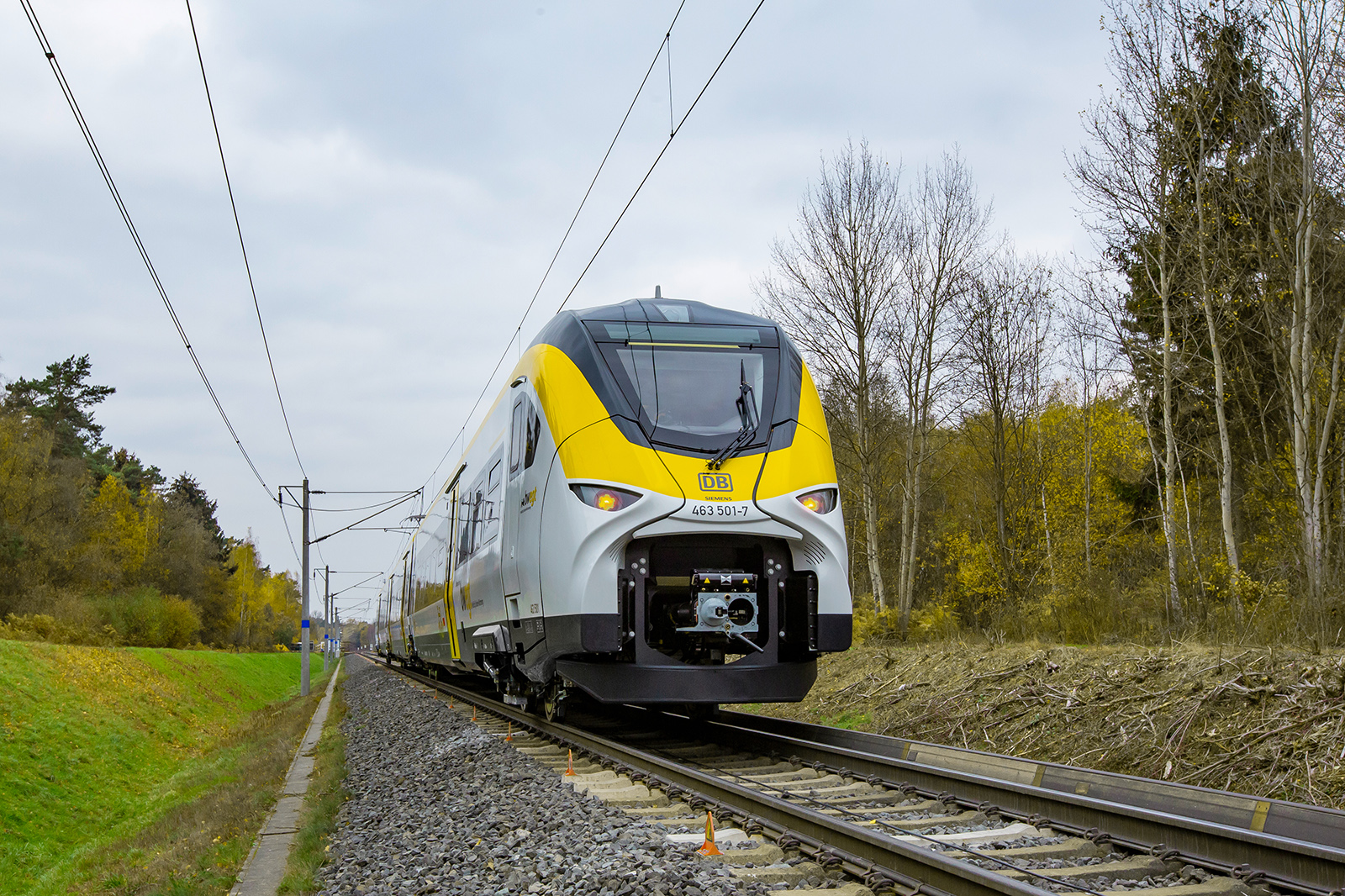 Technical specifications:
Consist: 3-cars
Capacity: 220 seats
Maximum speed: 160 km/h
Scheduled to enter service in the summer of 2020, the 3-car EMUs for Baden-Württemberg will reach a total number of 24. On weekdays they will be deployed on DB Regio's cross-border route which connects the cities of Offenburg, Freiburg and Basel/Neuenburg (Switzerland). On Sundays, they will be operated in the Kaiserstuhl region from Freiburg to Endingen/Breisach.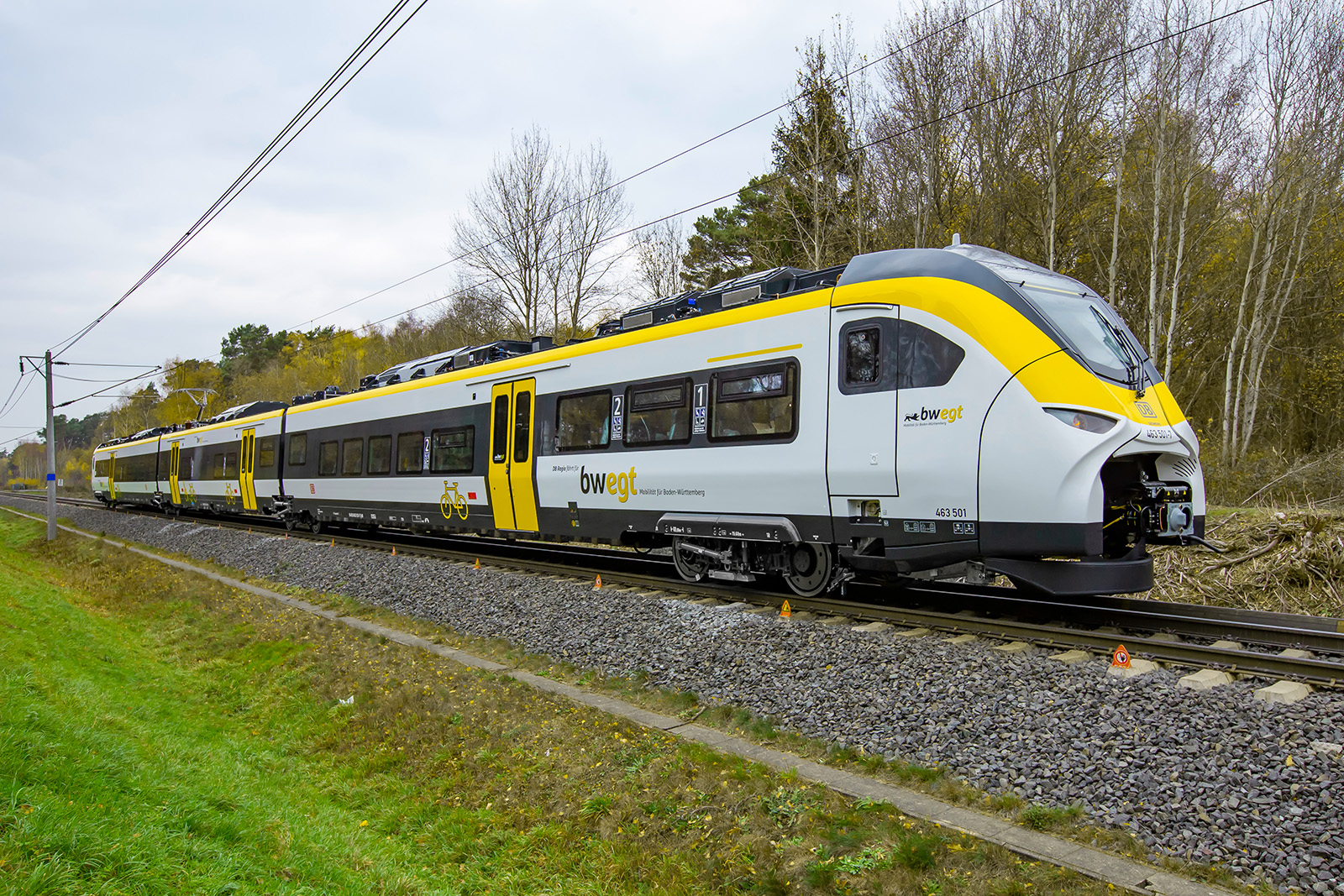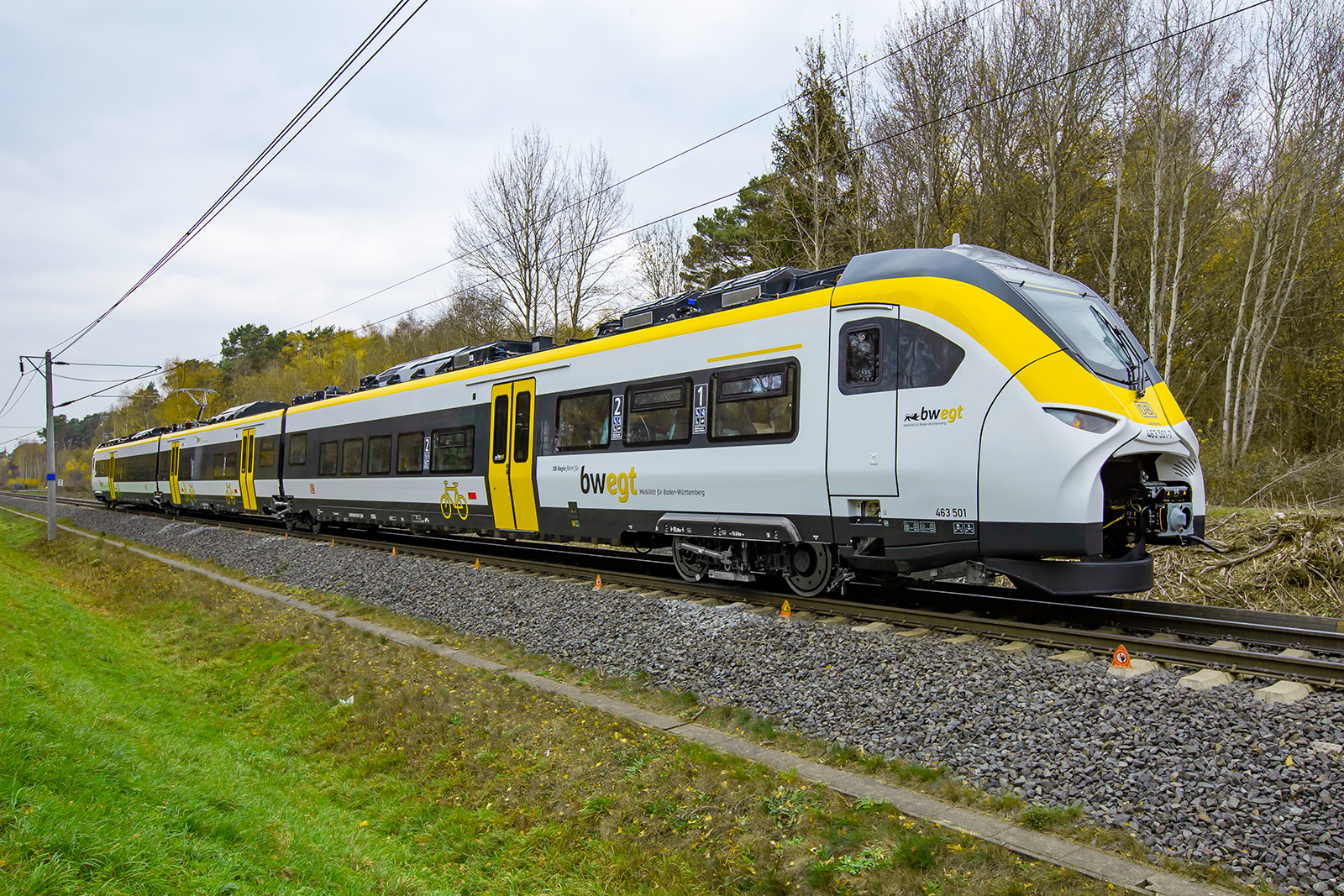 Curious: The unit that Siemens presents designated as 463 501. However, last month, 463 003 was seen passing near Wegberg, which is close to the PCW.
In social media:
1st #Mireo train for the Rhine valley is currently undergoing tests at the Siemens Test and Validation Center #PCW. https://t.co/oTaLnCvwqK pic.twitter.com/Ven2L8FWnq

— Siemens Mobility (@SiemensMobility) December 6, 2018
Today we presented the very first #Mireo regional train. The new platform was introduced 2016 and now the first "real" train is running at PCW. #TeamSiemens https://t.co/e7oWB9gkJn pic.twitter.com/dKV0PtRxN7

— Ellen Schramke (@ellen_schramke) December 6, 2018