Modern but also Classic – this is the message that the latest livery design of Vectron 193 276 conveys. The new appearance of the locomotive, which is owned by ELL and operated by IDS Cargo, was revealed yesterday.
Czech freight operator IDS Cargo is known for its passion for shiny, repainted classic locomotives. The IDS electric fleet includes Czech Skoda classics such as series 242 and the unique 140 042, as well as two modernised Belgian electrics – CZ Loko EffiLiner 3000 no. 365 001 and 365 003.
Vectron 193 276
https://www.facebook.com/idscargo/photos/a.1109439905897951/1109439969231278/?type=3&theater
But the freight company also operates a Siemens Vectron locomotive: ELL lease locomotive no. 193 276 that made its debute for IDS back in August this year was. Up until this week it had the standard ELL design, but yesterday this changed:
The revealing: Step 1
On its Facebook page, IDS Cargo made a step-by-step introduction of the new IDS / ELL livery. First there was a small detail, which we shared right away:
The revealing: Step 2
Then a 3D visualisation appeared:
The revealing: Step 3
And finally we were shown a picture of the Vectron, sporting its new livery design: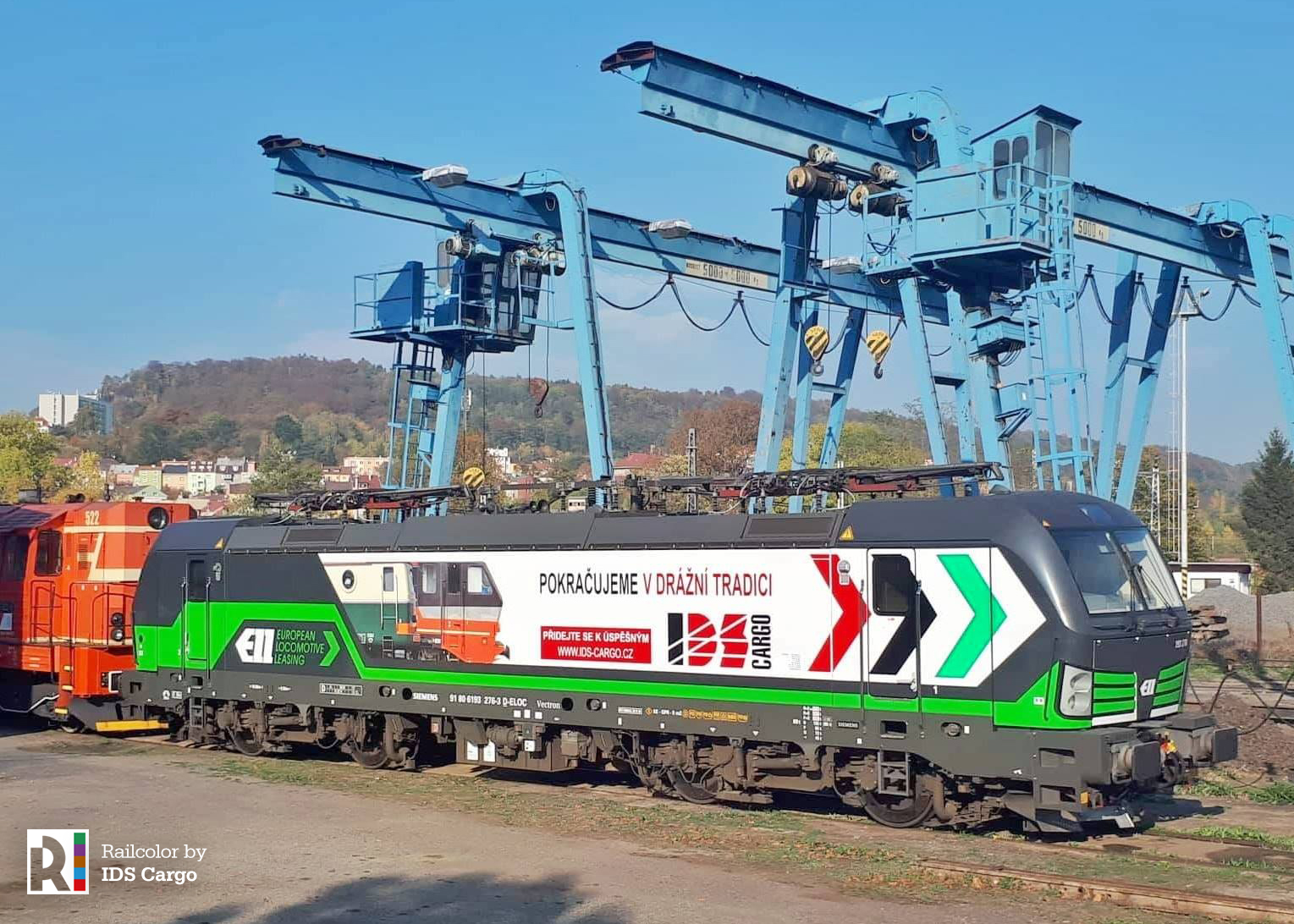 The livery, which is essentially a modified side panel, typical for all custom-branded ELL locomotives, features the retro Škoda "Bobina", as well as the EffiLiner 3000, along with the motto "We Continue Railway Traditions".