Updated: Česke Drahy, the Czech national railways, has started using Vectron locomotives hired from ELL. Before they are put into service, the multi system electrics receive a new livery.
On 20.11.2017 the designated ELL 193 295 was the first seen in revenue service with the new ČD Eurocity livery. It was seen that tonight by Dalibor Palko in Prague with train EX 537 "Budvar" (Prague-holešovice – české budějovice), see the image below: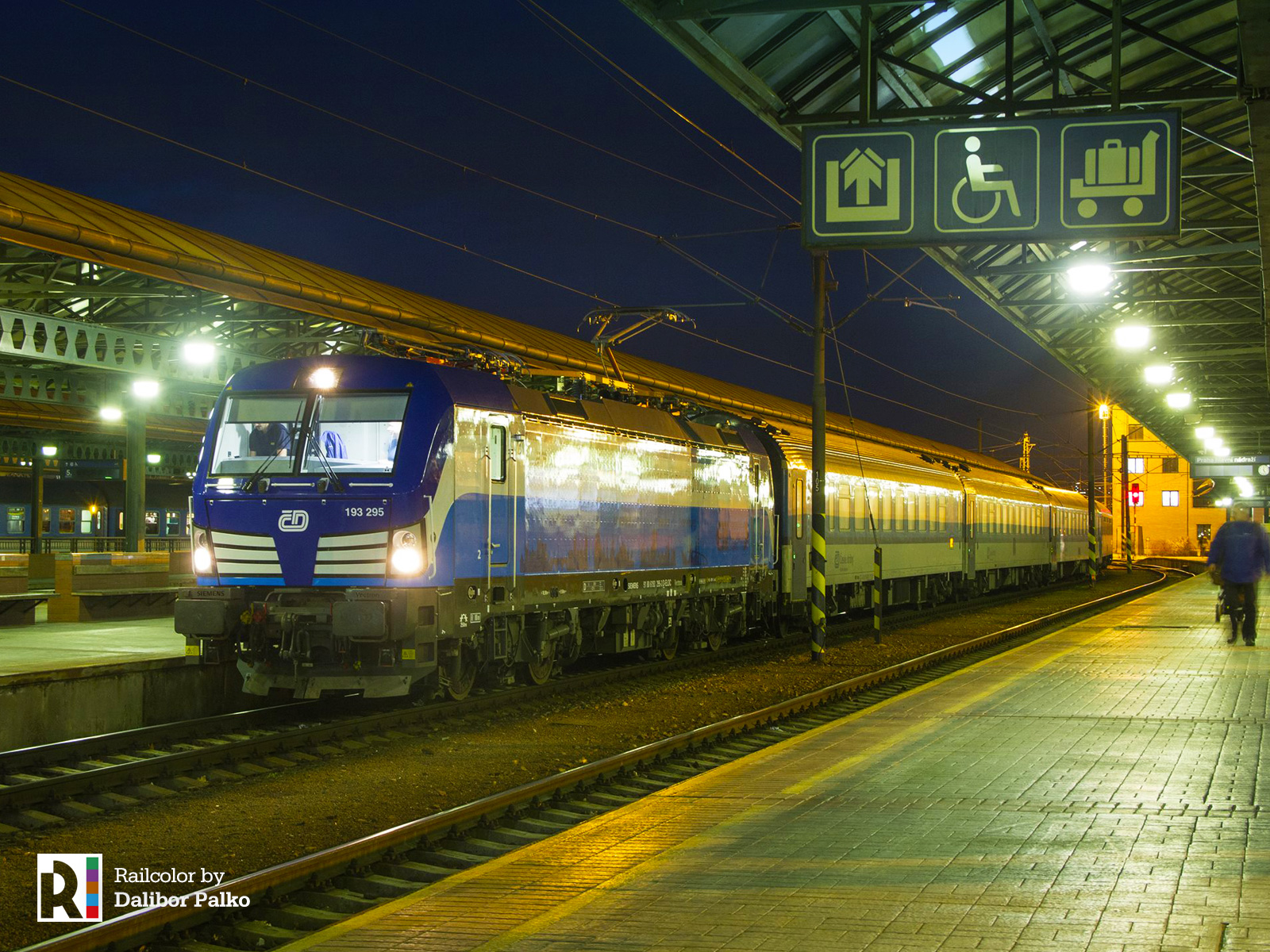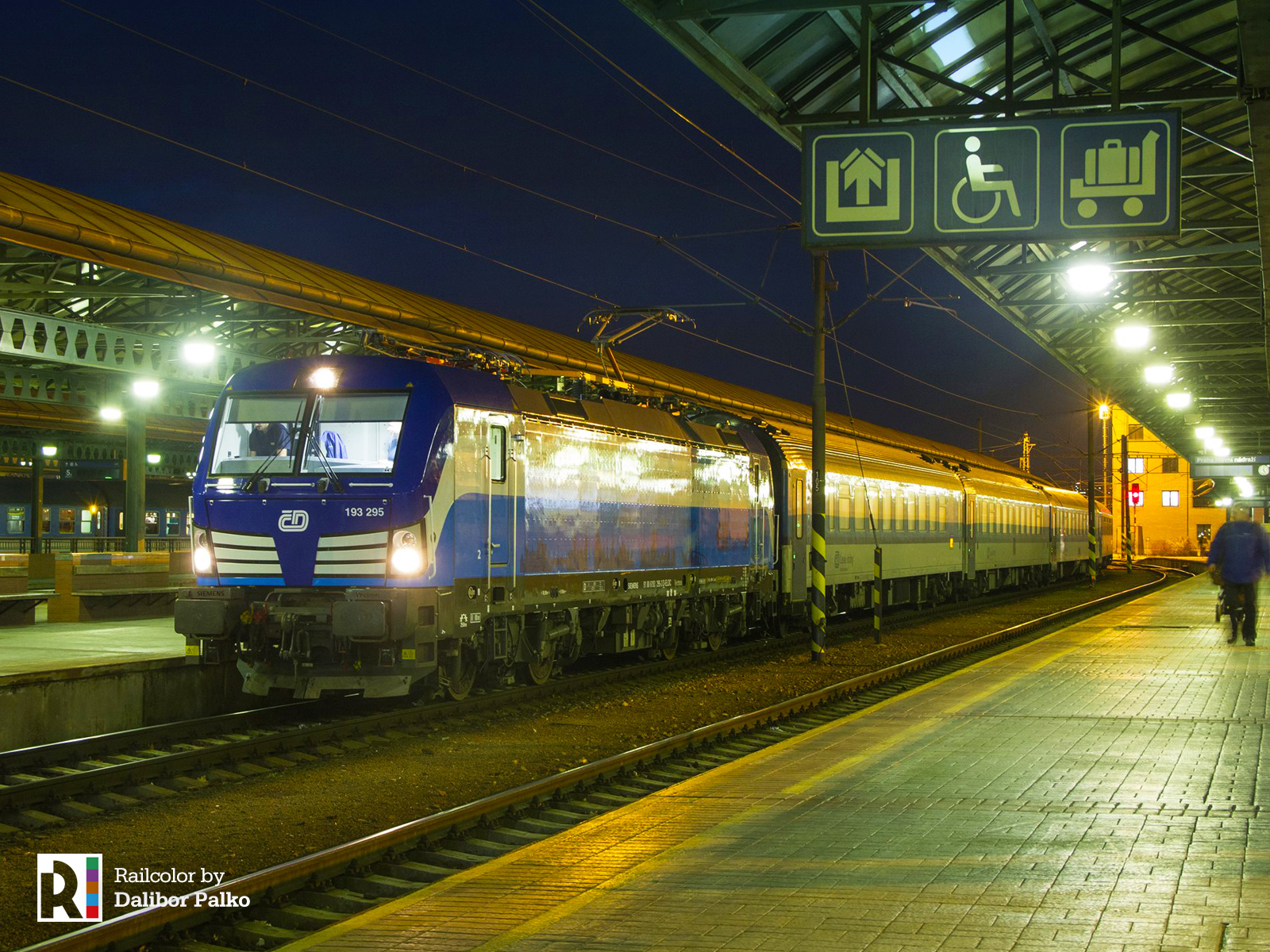 ELL 193 292 was the second locomotive to enter service with the new livery. Railpage.net keeps track of the ten ELL locomotives that will get this livery; the designated 193 289-298. The full list of ELL electrics can be found on Railcolor.net.
On 22.11.2017, ELL > ČD 193 295 pulled a special train from Plzeň to Planá u Mariánských Lázní. The reason? The implementation of a new time table in Western Bohemia. The special guests had first taken the Pendolino from Prague to Plzeň. Later that day 193 295 took its train from Planá u Mariánských Lázn back to Prague.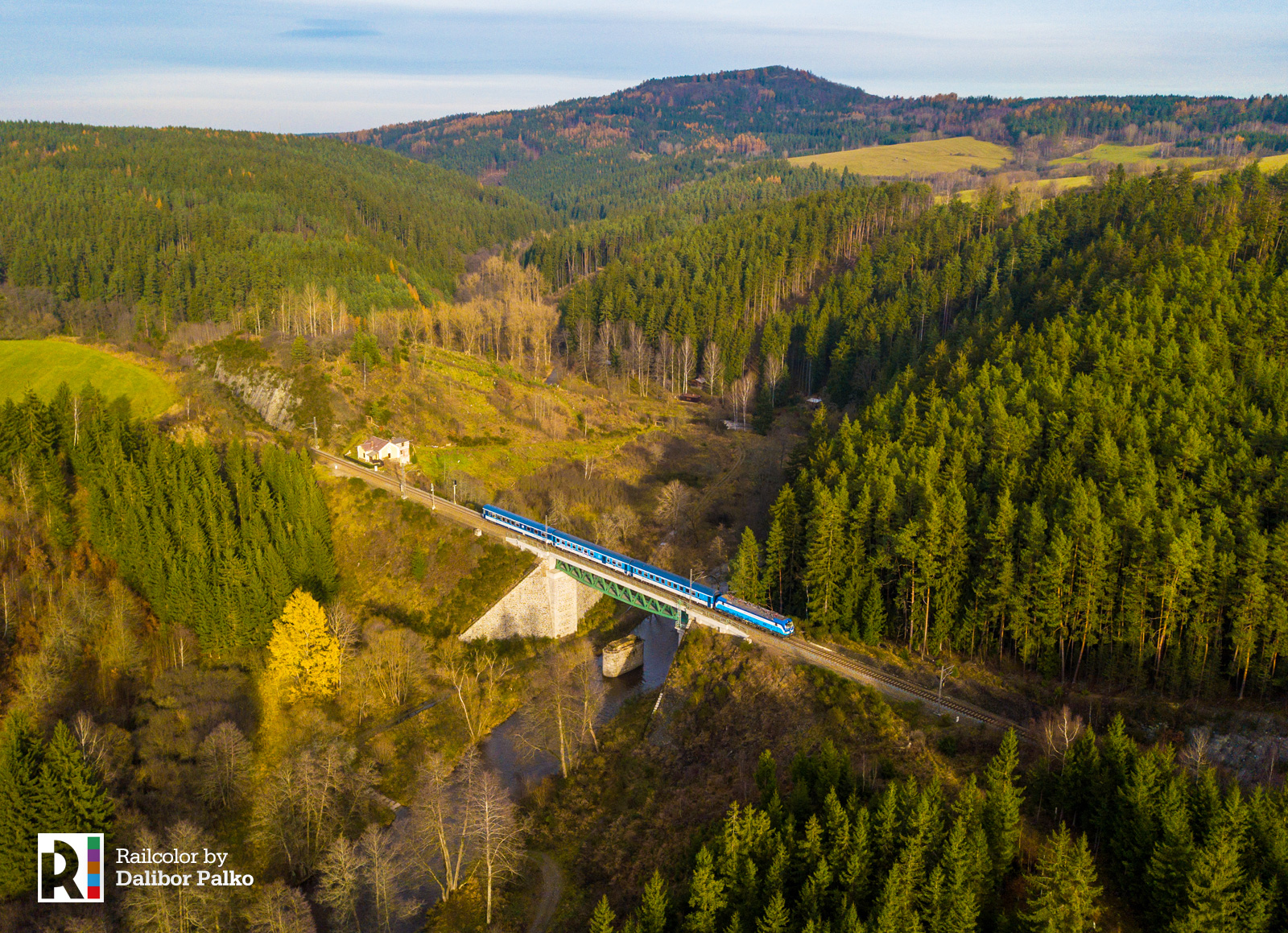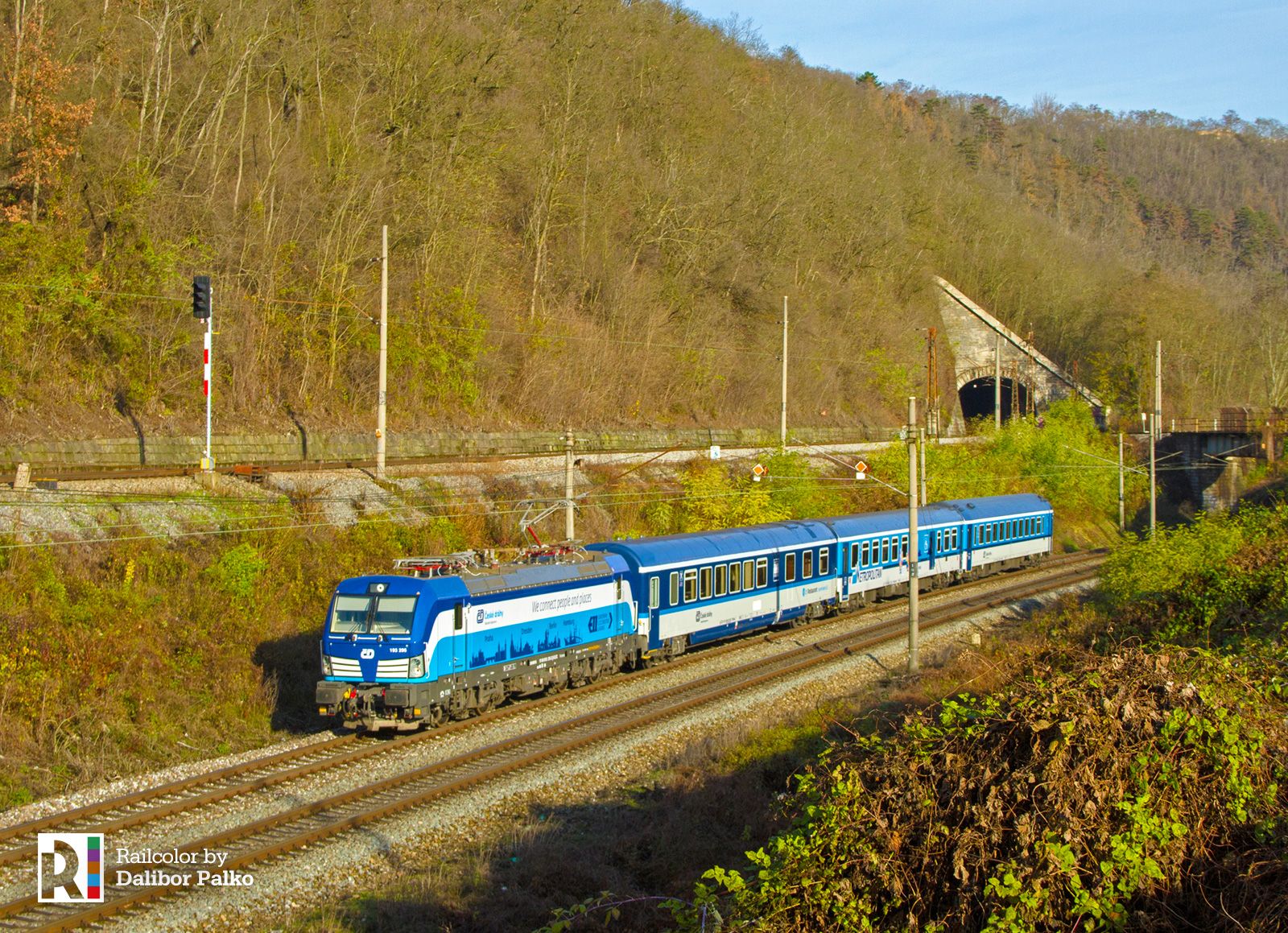 Update 24.11.2017: The Czech railways have now officially released a video about the new design: