An image report from Slovenia. You see ETR 563 005 in Slovenia, being used for driver training. There are eight such trains that soon, starting on 09.09.2018, will be used for direct trains between Ljubljana (SI), Sežana and Trieste (IT), a international connection that will be reinstated – the last 'old' trains were cancelled back in 2008. 
We thank Rok Žnidarčič for his support and information.
Trieste is the capital of Italy's Friuli Venezia Giulia region, which has financed the EMUs and will subsidise the services to Slovenia. Trenitalia will be the operator, in cooperation with the Slovenan Railways (SZ).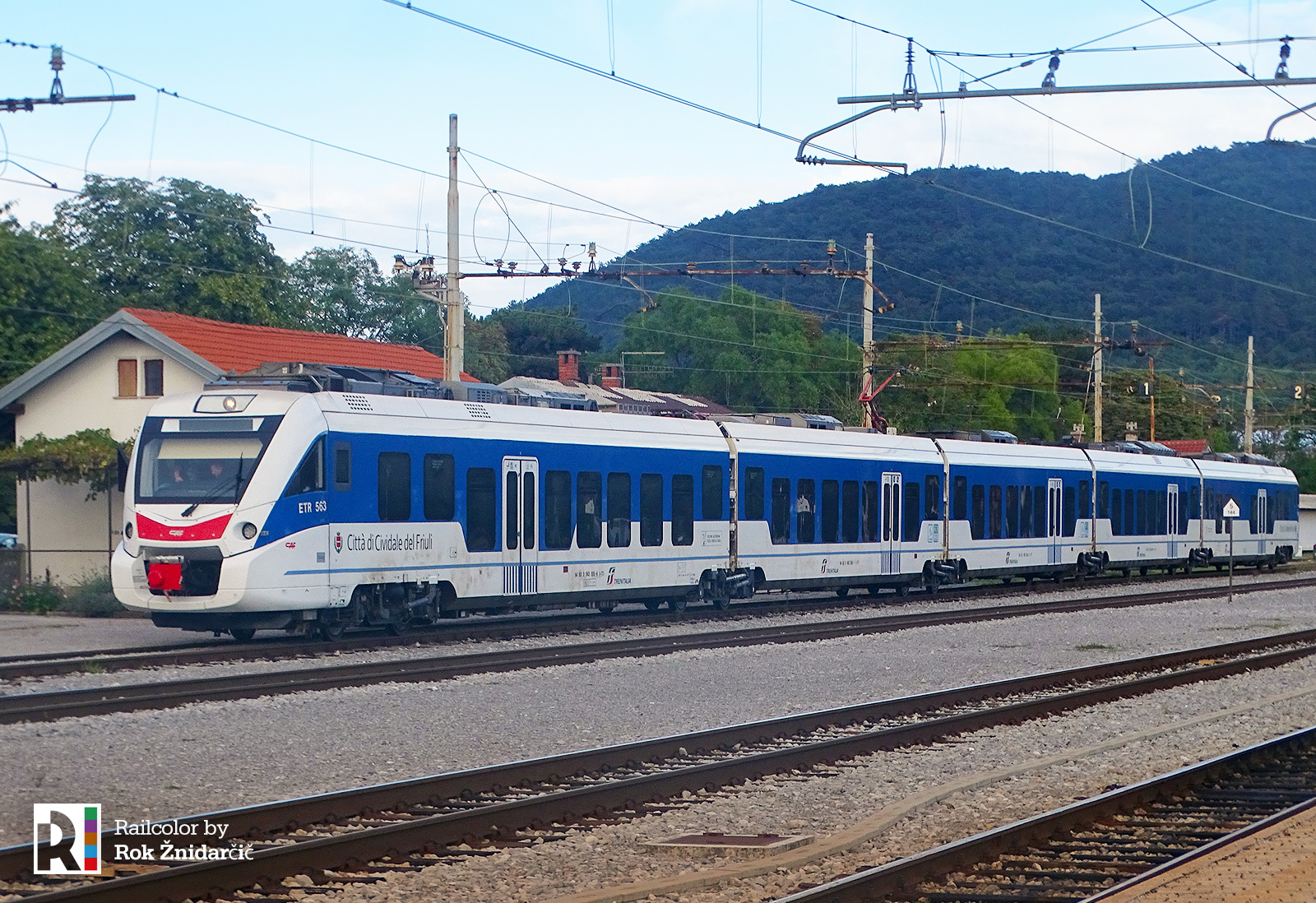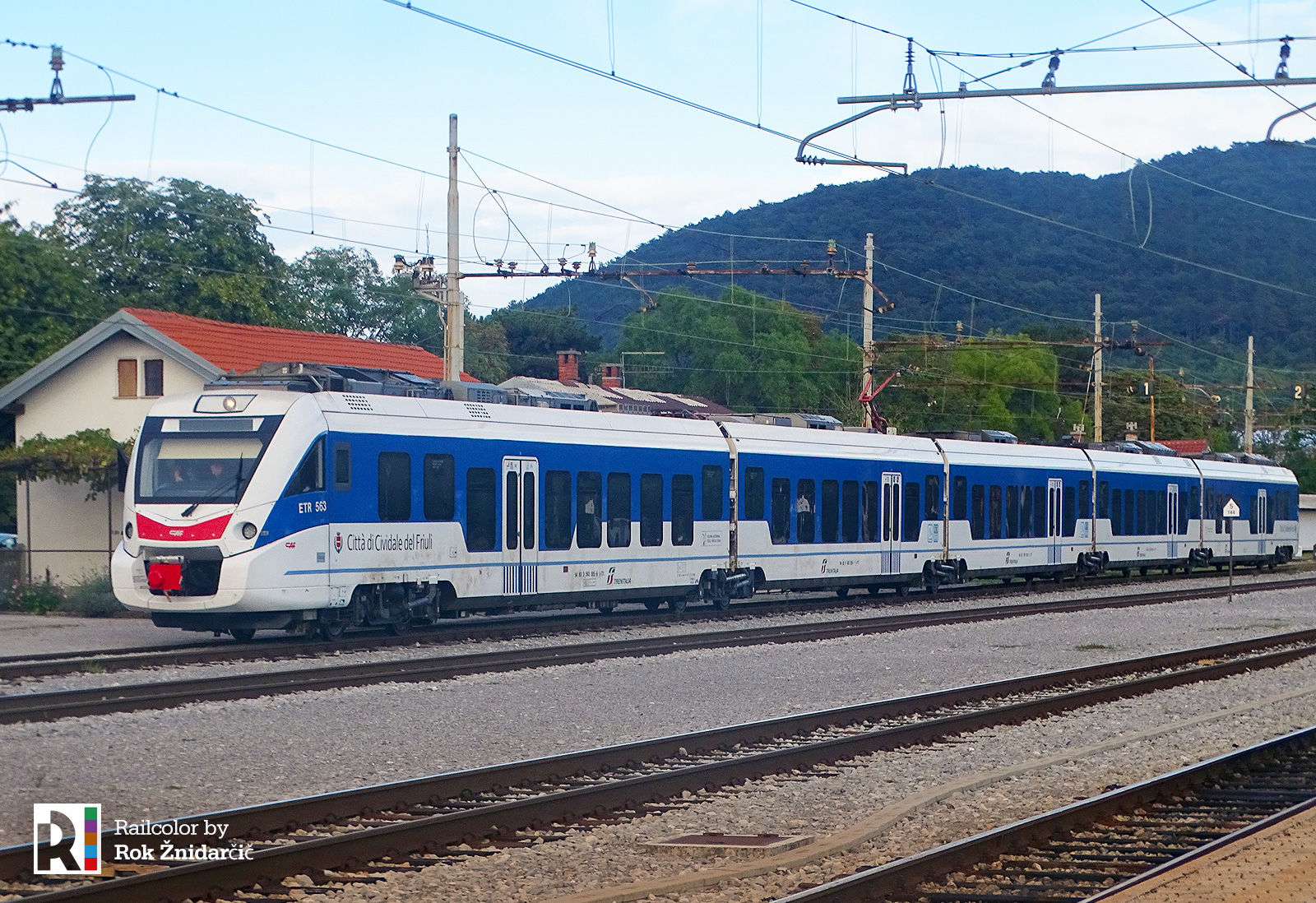 About the ETR 563/564
The 5-car ETR 563/564 were built and delivered to Italy by CAF in 2012-2014 and entered service in April 2015 (in Italy only). Their max speed is 160 km/u and they feature 297 seats and room for 30 bikes.
All trains are equipped for 3kV DC voltage systems in Italy and Slovenia, the ETR 564s can also run under 15kV AC 16 2/3Hz. There are 8 ETR 563s, and four ETR564s. The latter type mentioned will be used in Austria too, for the 'Micotra' services connecting Trieste (IT) and Villach(AT), replacing the FUC 190 series locomotives wth ÖBB coaches.
The ETR 563 have names – an overview:
563 001 – Città di Trieste
563 002 – Città di Gorizia
563 003 – Città di Udine
563 004 – Città di Aquileia
563 005 – Città di Cividale del Friuli
563 006 – Città di Lignano Sabbiadoro
563 007 – Città di Pordenone
563 008 – Città di Grado