Six trams, seven artist, one rainbow-coloured line-up. Vasttrafik from Sweden presents its 'Proud Trams' for EuroPride2018 in Gothenburg. With the artworks on rails, the operator wants to "pay tribute to the diversity of the LGBTQ+ community and its visibility in public space."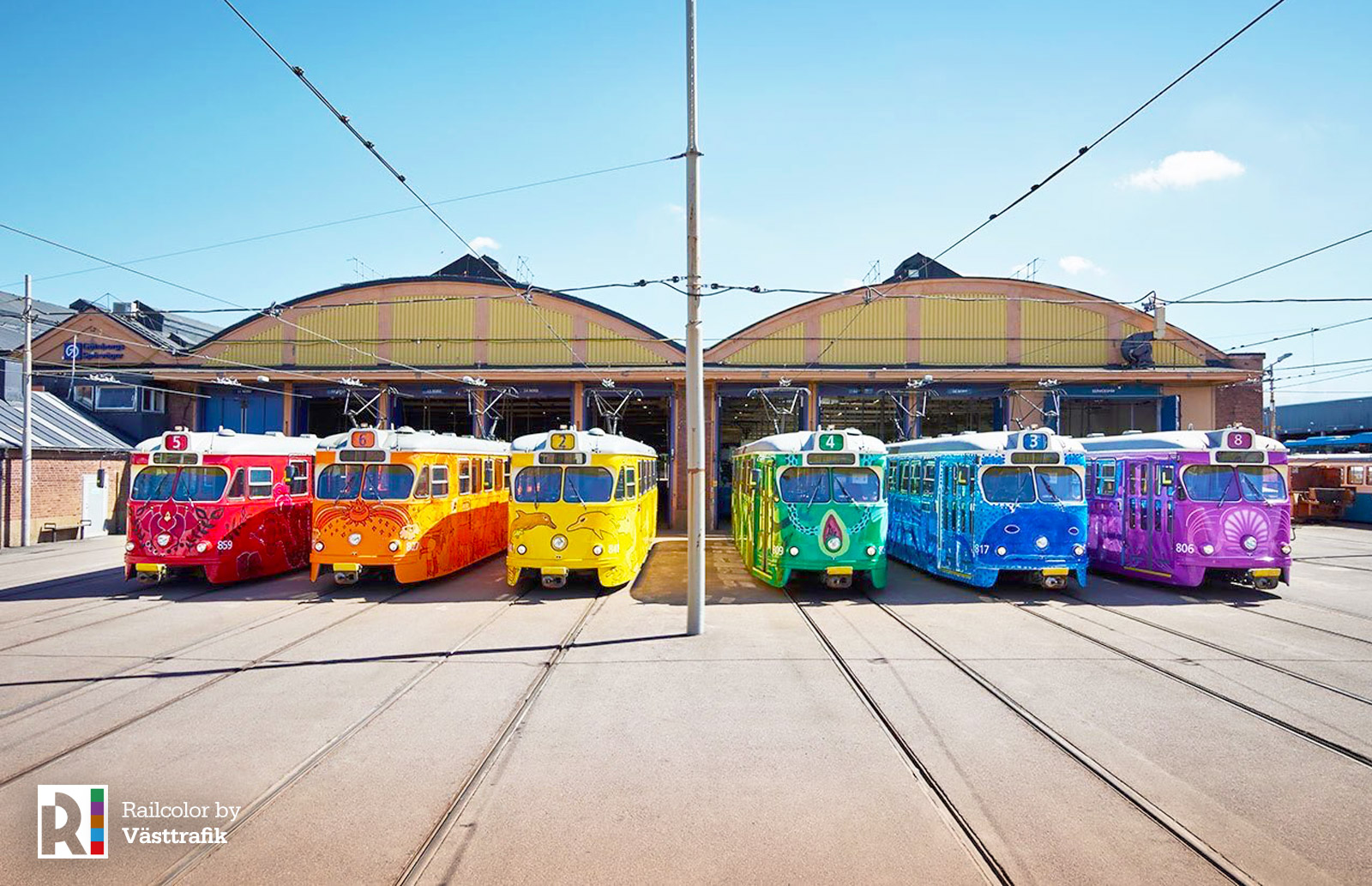 Vasttrafik has published a making-of video, in which you can see the artists Ebba Chambert, Oscar Andersson, Linden Carter and Mira Cederwall Victorin, Nathalie Ruejas Jonson, Linnéa Teljas Puranen, Gustav Gigi Sandin at work while creating their special design:
An auction is being set-up where you can place your bid on a print of the designs.
In social media: