Transfers are quite common in the football world and we can see the same player wear different outfits throughout his professional career. Locomotives, it turns out, are no exception. And the new special livery 472 005 of Transagent Rail in Croatia is a quite literal example of that.
The 2018 FIFA World Cup might be over, but finalists will need some time to process all the wonderful memories from the challenge. Croatia surprised the entire world with its top performance and has many good reasons to continue celebrating this unique achievement. And it looks like Croatian private operator Transagent Rail has found a good way to do just that: by creating a football livery for one of its newly acquired Class 92 locomotives.
Check out this breath-taking image of 472 005, working in tandem with 472 003 with a 1000+ ton coal train on the uphill profile in Lokve, Croatia: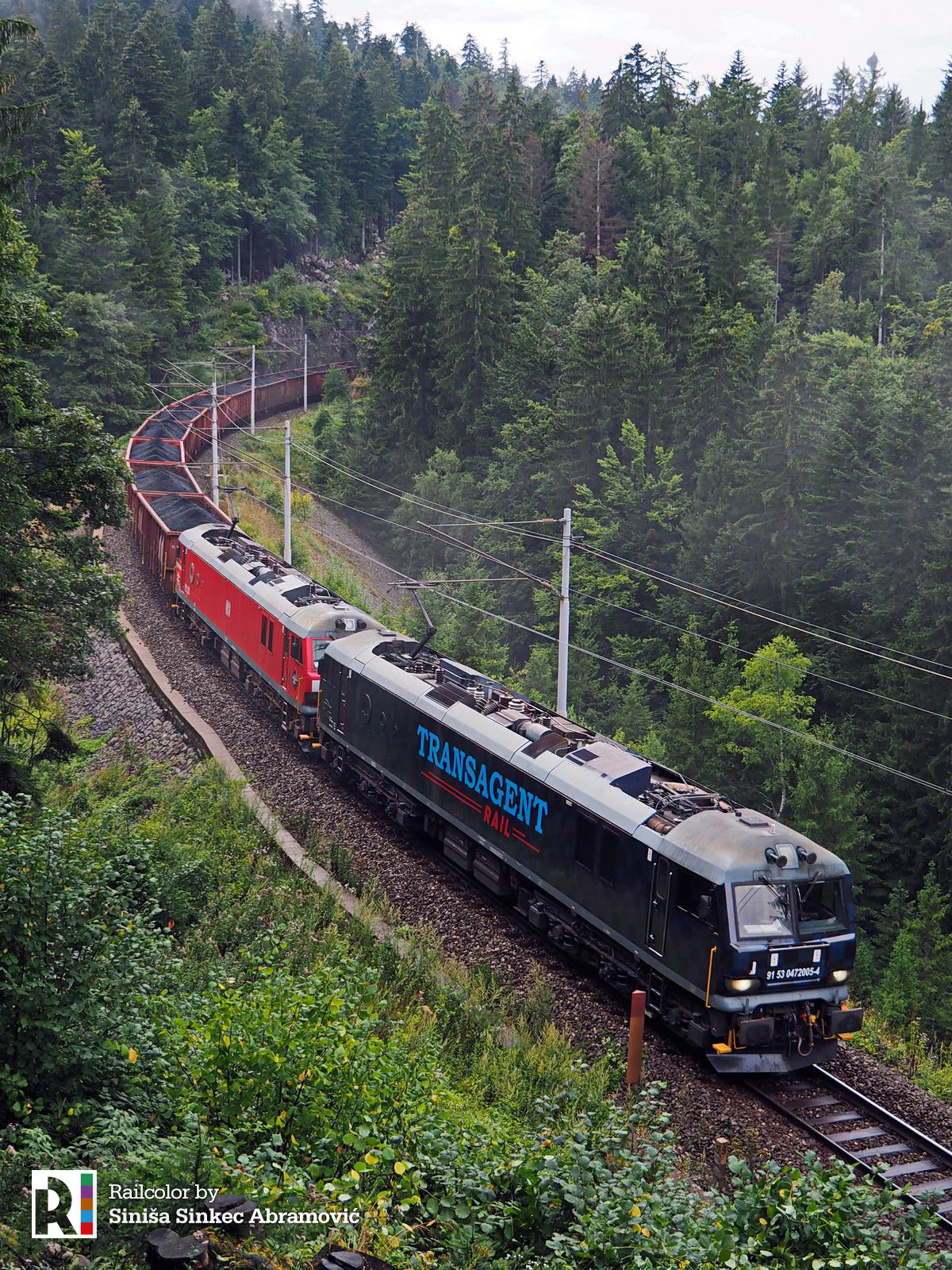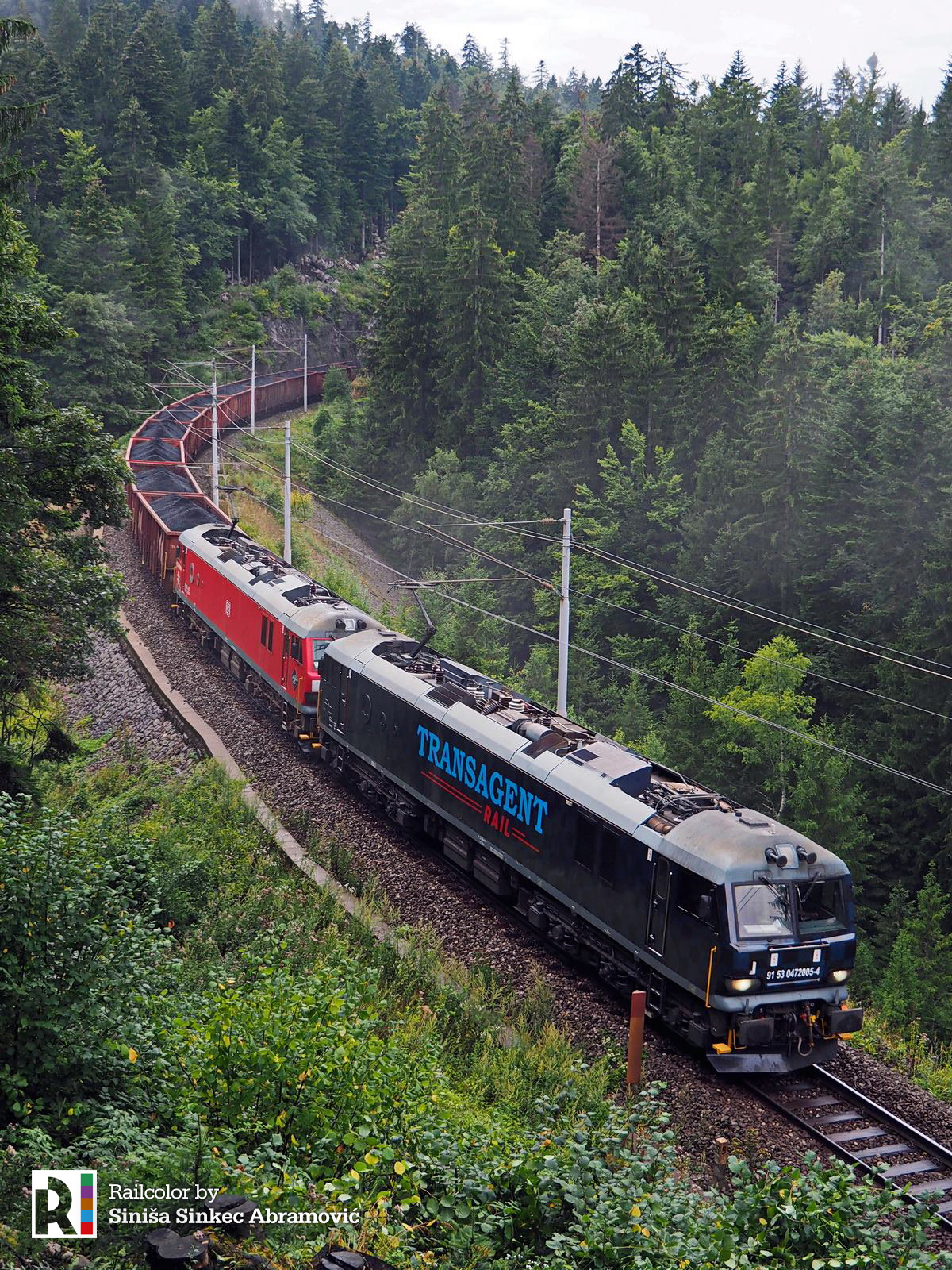 Yes, 472 005 (ex-92005, "Mozart") can be now seen sporting the official Croatian black-blue jersey and photographer Siniša Abramović brings us this beautiful photo-report of some of the very first journeys of the British midfielder, now playing for Croatia. The locomotive was the first one to arrive from Romania to Croatia in the beginning of the year. Following a successful homologation procedure, it has now entered revenue service for Transagent and can be seen pulling heavy coal trains from Bakar to Gyekenyes.
Without further ado we bring you a photo gallery, dedicated to 472 005's new football outfit:
Class 92 outside the UK: the full list
As we previously reported, a total of 8 locomotives are pending arrival from Romania. Four of them, 472 001, 003, 004 & 005 are already reported to be in Croatia, 472 002 & 472 006 are still running for DB Cargo Romania. 92026 & 92003, which were originally acquired for spare parts in Romania, are the last pair to complement the now Croatian fleet. As UK and Romanian numbers don't really match, we prepared a full list with the corresponding designation:
472 001 (ex 92012): already in Croatia
472 002 (ex 92001): still working for DB Cargo Romania
472 003 (ex 92002): already in Croatia
472 004 (ex 92024): already in Croatia
472 005 (ex 92005): already in Croatia
472 006 (ex 92039): still working for DB Cargo Romania
92003: still in Romania (acquired for spares)
92026: still in Romania (acquired for spares)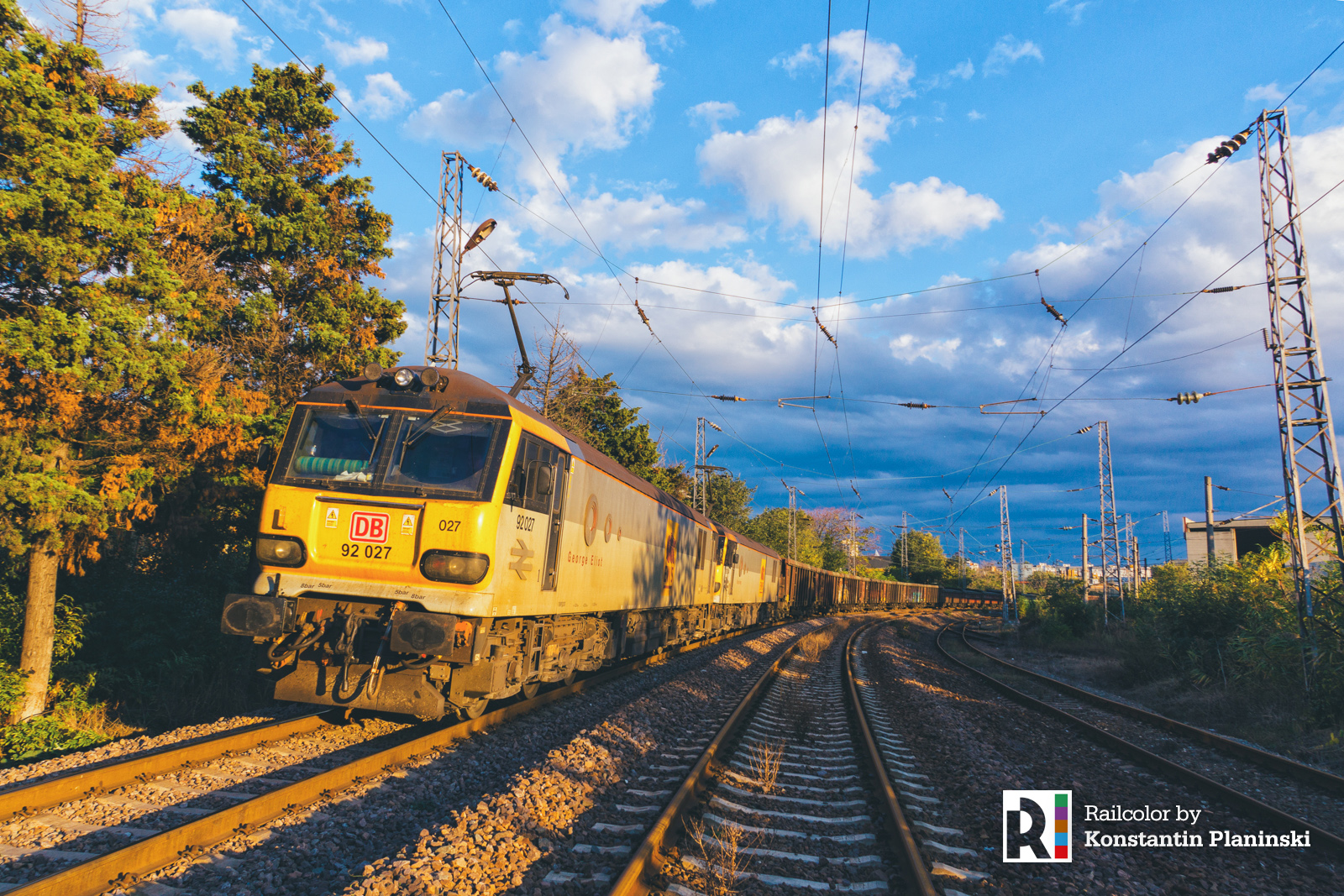 Class 92 in Bulgaria
Class 92 has now made a significant journey across Europe. While it is expected that those locomotives will soon disappear from Romania, there are four further representatives (+ 1 for spares) in BR two-tone gray, operated by DB Cargo in Bulgaria:
88 025 (ex 92025)
88 027 (ex 92027)
88 030 (ex 92030)
88 034 (ex 92034)
92022 (acquired for spares)
Check out our Expert article for further details.