So far, at Railcolor News we have highlighted the activities of the British Class 92 electrics in Croatia, and Bulgaria. Back to the UK, two locomotives of the series were recently refurbished by GB Railfreight (GBRf). A couple of days ago they were both active on Caledonian Sleeper trains.
92 006
13 years and 5 months. This is the time 92 006 spent in storage until it re-entered regular service this July. Valued at EUR 2,15 million (!), the overhaul was carried out at Wabtec's Brush Traction facility in Loughborough (UK). On the night of 07-08.08.2019, the locomotive made its debut on the Lowlander Caledonian Sleeper route.
Upgrades
GBRf states that the locomotive has been fitted with power upgrades, which improve its operation on the more intensive services of the Caledonian Sleeper. Its communication equipment has been also improved. Last but not least, the Class 92 has been fitted with special 'Dellner couplings', which provide additional safety measures. 92 006 also sports a new livery, the dark green of the Caledonian Sleeper: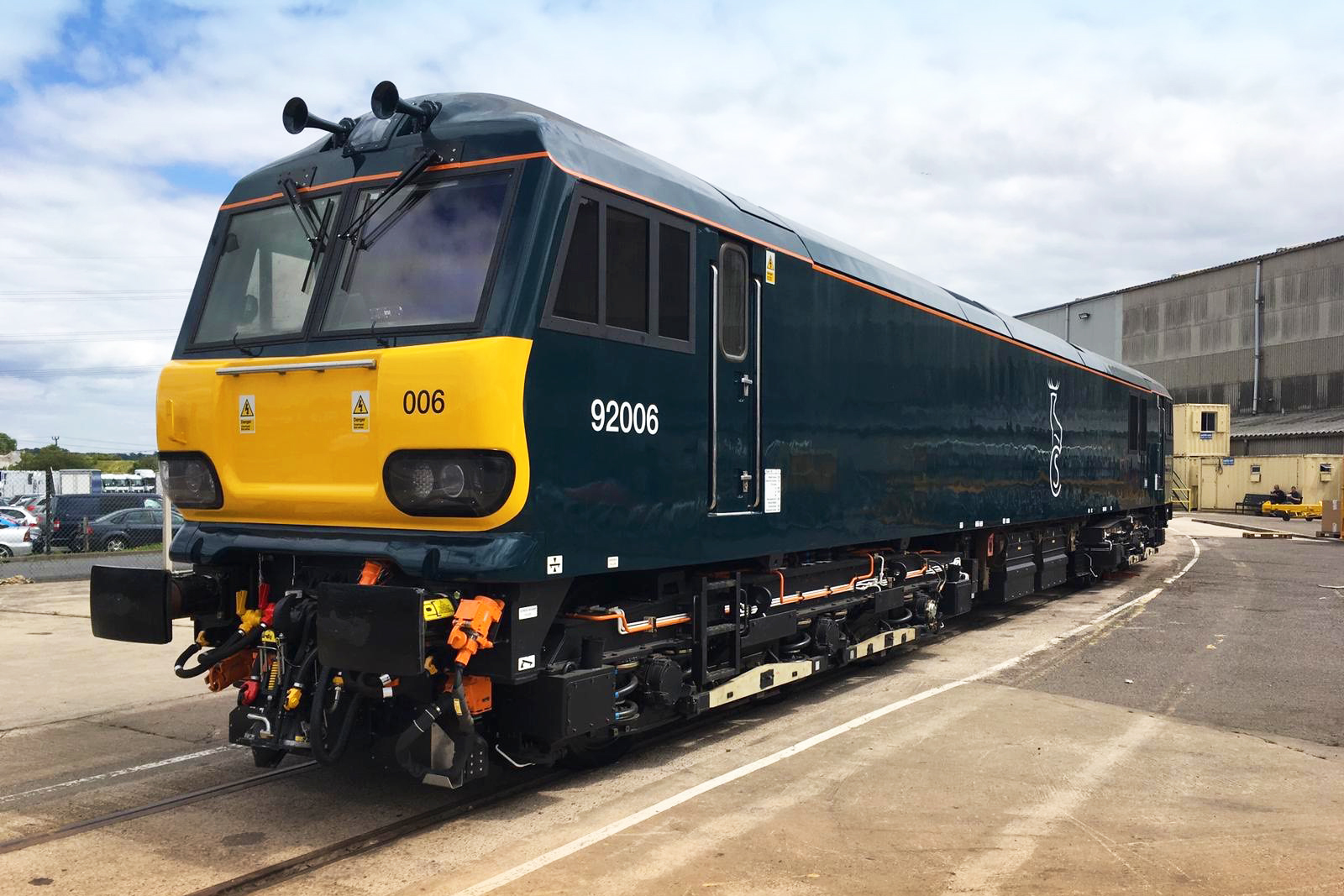 "Our investment in the refurbishment of Class 92s for the new Caledonian Sleeper service means that customers will experience a reliable, state of the art, modern locomotive on their journey from London to Scotland. We are delighted with the work Wabtec has carried out on the 92006 and we look forward to continuing our partnership to meet the growing demands in the rail freight sector." – John Smith, Managing Director of GBRf
Curious fact: According to GB Railfreight, the locomotive was originally outshopped in 1996. Only 10 years later, in 2006, it was placed into storage in France.
92 006 will be working the following trains:
Lowlander Caledonian Sleeper (Euston and Edinburgh and Glasgow),
Highlander Caledonian Sleeper (to Fort William, Aberdeen, and Inverness).
92 020
92 020 is yet another locomotive of the series which was recently refurbished for GBRf. It was officially reinstated in December 2018. It had spent 'only' 17 years and 8 months in storage.
We've been busy modifying 10 of our Class 92s with vital electrical kit & Dellner couplers for our hauling contract with @CalSleeper. Yesterday, marked big progress in the work as 92020 successfully done a 75mph test run having not operated using its own power for over 15 years. pic.twitter.com/UoVNNRbjwk

— GB Railfreight (@GBRailfreight) February 20, 2019
In the Tweet below, GBRf shares that on the same night of 07-08.08.2018 this locomotive worked another Caledonian Sleeper service, the Up Lowlander one. Unlike 92 006, 92 020 is wearing the standard GBRf livery in yellow/blue.
@GBRailfreight is very excited and pleased to have put back into traffic these 2 locomotives onto Class 1 passenger workings. Our thanks to Brush Wabtec and all the team involved! #firstclasspartnership #workingtogether #teamblue #firstforrailfreight pic.twitter.com/pTfJsxdz5O

— GB Railfreight (@GBRailfreight) August 9, 2019