In the end of last week, the 6-axle British expat 472 005 (the former 92 005) had its first trial run in Croatia. The dual voltage locomotive pulled a coal train from Bakar to Lokve on an uphill profile.
After the tests, it is expected the eye-catching locomotive with a DB Cargo Red livery will stay in Croatia and commence regular services for Transagent Špedicija, an international shipping and freight agency.
Previous to it's arrival in Croatia, 472 005 spent several years in Romania, where it was operating freight trains for DB Cargo Romania, wearing the name of the Romanian philosopher Emil Cioran. Back in the UK, numbered as 92 005 and with a British Rail two-tone gray livery it was called Mozart. However, as seen on the photo below, no name has been currently assigned, so we might expect a Croatian one to appear on the sides of the body soon. A more significant change that is easy to spot is the newly fitted snow plough, which is most likely a requirement for compliance with local safety regulations.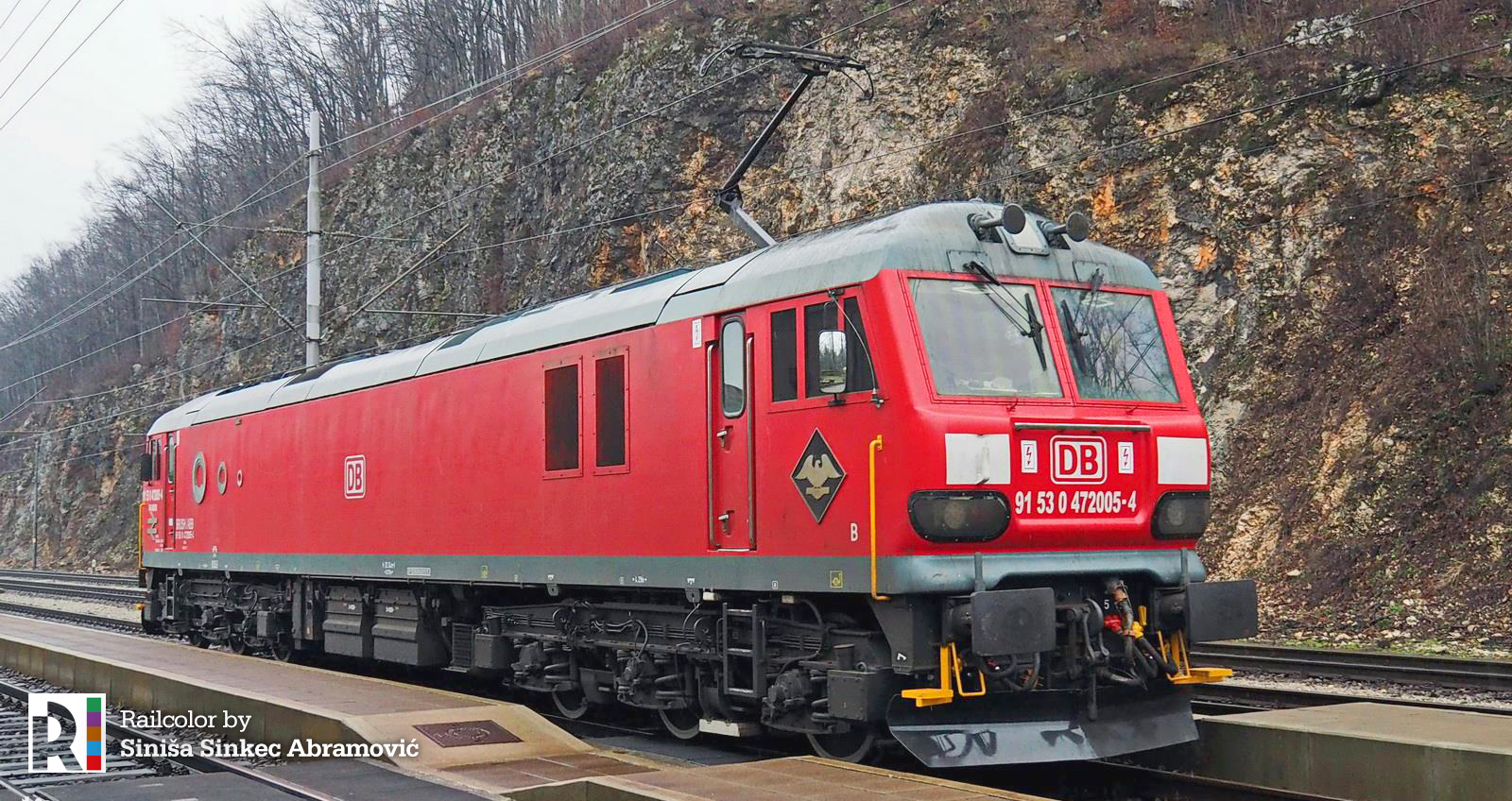 Built by ABB and Brush Traction in the early/mid '90s, British Rail Class 92 was originally designed to operate trains between Britain and France through the Channel tunnel. With a total of 46 units, the fleet is capable of achieving а maximum power of 5 MW on overhead 25 kV AC or 4 MW on third rail 750 V DC. Apart from the ones sent to Romania, DB Cargo also uses such locomotives in Bulgaria, where they are still wearing the original EWS livery.

Update 26.01.2018: Transagent Špedicija is interested in renting a total of eight Class 92 locomotives, all previously owned by DB Cargo Romania. However, at the moment they are property of the Russian company LocoTech. It is expected that they will be used on coal freight trains from Bakar to Gyekenyes.