Following a tender, issued this April, Pomerania will soon acquire a total of five Impuls EMUs from Newag. It is expected that the first units will arrive this December.
On the 16th of July the PLN 123 million (28,3 EUR million) contract was signed and sealed: Newag is about to deliver 5 Impuls trainsets to Pomerania. The chosen sub-model is the 45WE – the five car version of the train, which is equipped with two motor bogies and four Jacobs bogies (axle con­fi­gu­ra­tion Bo'2'2'2'2'Bo').
Initially, the trains will be used on the route between the cities of Słupsk and Elbląg with the possibility to extend their runs to Kościerzyna and Kartuzy, once the electrification of the Pomeranian Metropolitan Railway line is complete.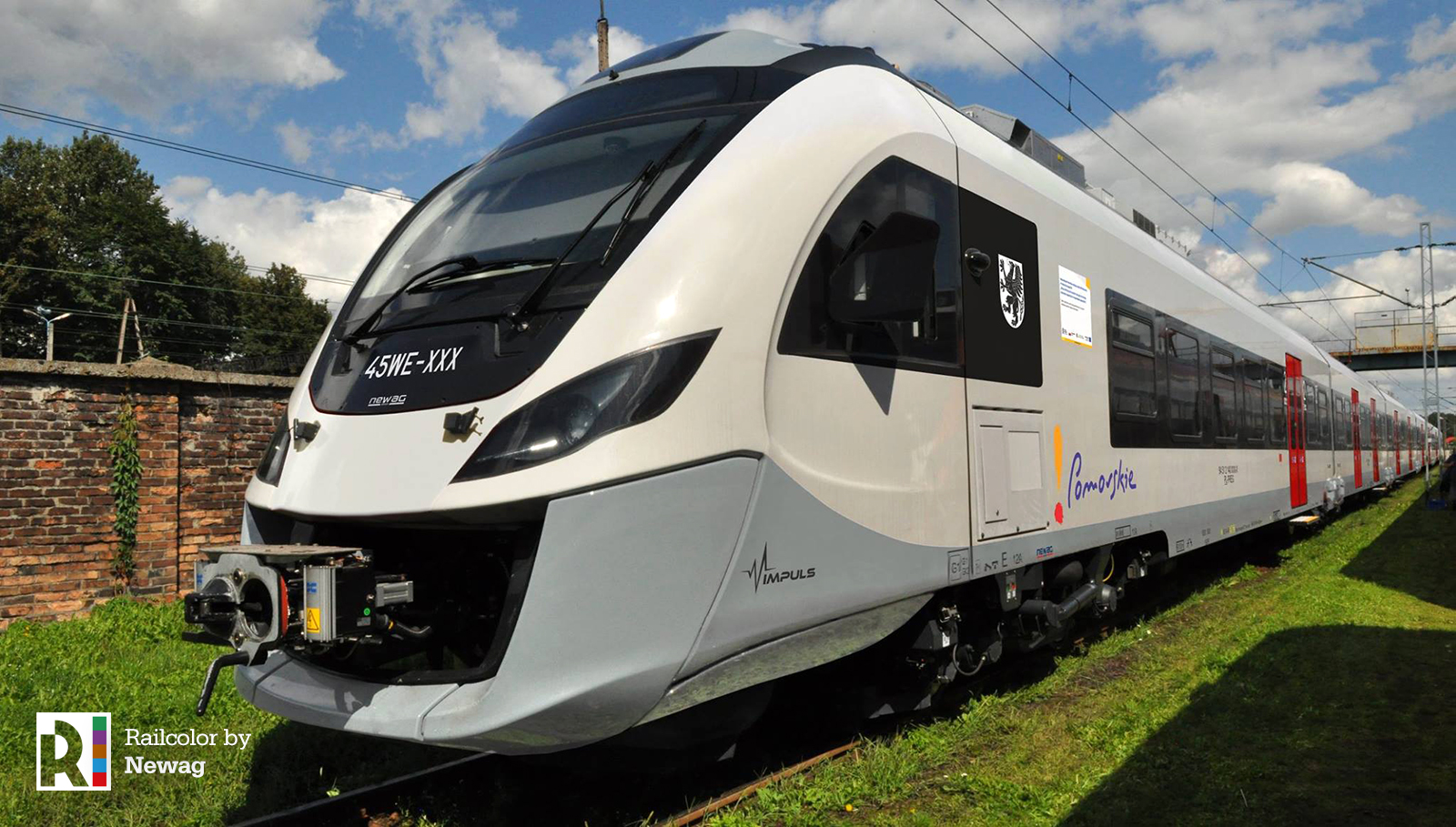 Powe­red by four 500 kW trac­tion motors, the total power output the train sums up to 2000 kW, ena­bling a top speed of up to 160 km/h. It's capacity is of up to 500 passengers, including at least 195 seats. Some of the commodities feature air conditioning, Wi-Fi internet access, wide entrance doors, video monitoring, bicycle areas, as well as easy access for people with disabilities.
The initial delivery schedule stated that the first two trains are to arrive in Pomerania this December, with another two following in spring 2019 and the last one in 2020. However, Zbigniew Konieczek, President of Newag SA, informed that the company would be able to deliver all trains by the end of the Q1, 2019.