Following their successful deployment in March, the DMV Vectron Fighters can be finally seen pulling trains through the Bulgarian railway network.
We initially paid them a (soaking wet) visit a few months ago, at the Express Service locomotive factory. Now, the black & red duo is active and pulling their very first trains in Bulgaria. Both Vectrons were seen pulling an empty consist of ammonia tank cars this weekend. The train made its way from Ruse to the Kolowag freight wagon plant in Septemvri, where the tank cars are expected to undergo an overhaul before entering regular service.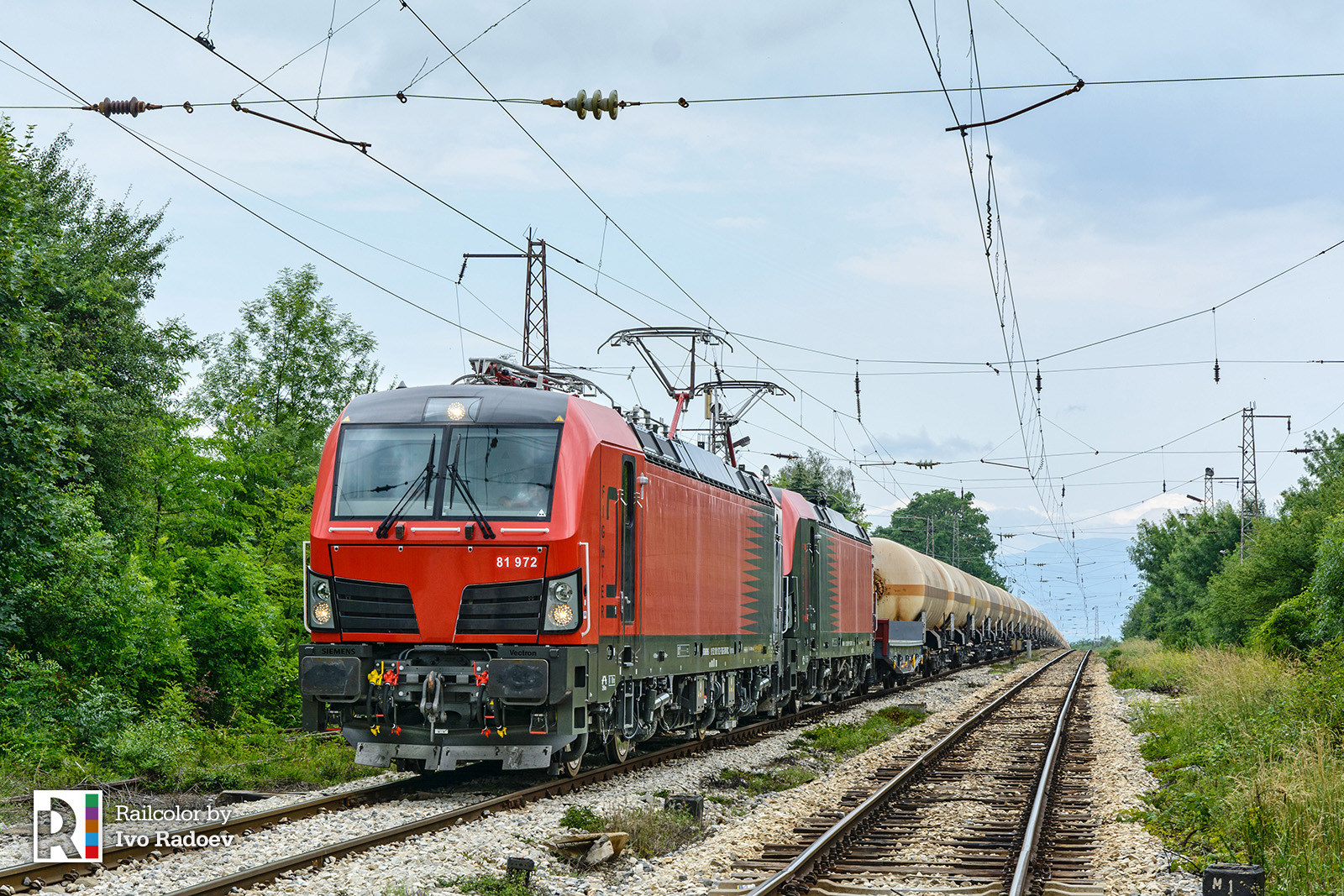 New numbers
The locomotives now feature several new stickers such as the name of their home depot (Vratsa) and new numbers according to the Bulgarian numbering system. 'Fighter 1' is now 80 961 and 'Fighter 2' 81 972 – 'medium power' and 'high power' versions respectively.
A beautiful photo is always nice, but a video could tell even more. Here is a short clip of the train, passing through the former station of Vakarel near Sofia, courtesy of Ivo Radoev.
Stay tuned for future updates!