actu-transport-logistique.fr reports: News from France: Rail freight operator VFLI has decided to add new six-axle locomotives to its fleet, to be built by Stadler Rail in Valencia. The contract was signed on 31.05.2018:
VFLI will acquire 1 EuroDual locomotive, costing around 5,5 million euro
VFLI will acquire 3 Euro4001 diesel locomotives
VFLI will hire 9 Euro4001 diesel locomotives from Alpha Trains for a period of 5-10 years
There are the first orders for the Euro4001 diesel locomotive that we know of. This type is the successor of the Euro4000 that was developed when the Valencia factory was owned by Vossloh.
The EuroDual will be a dual mode locomotive for 1,5 kV DC and 25kV AC voltage systems which will also feature a 2,8 MW diesel engine (CAT C175). A prototype with the same parameters has been tested in Romania, France and Belgium: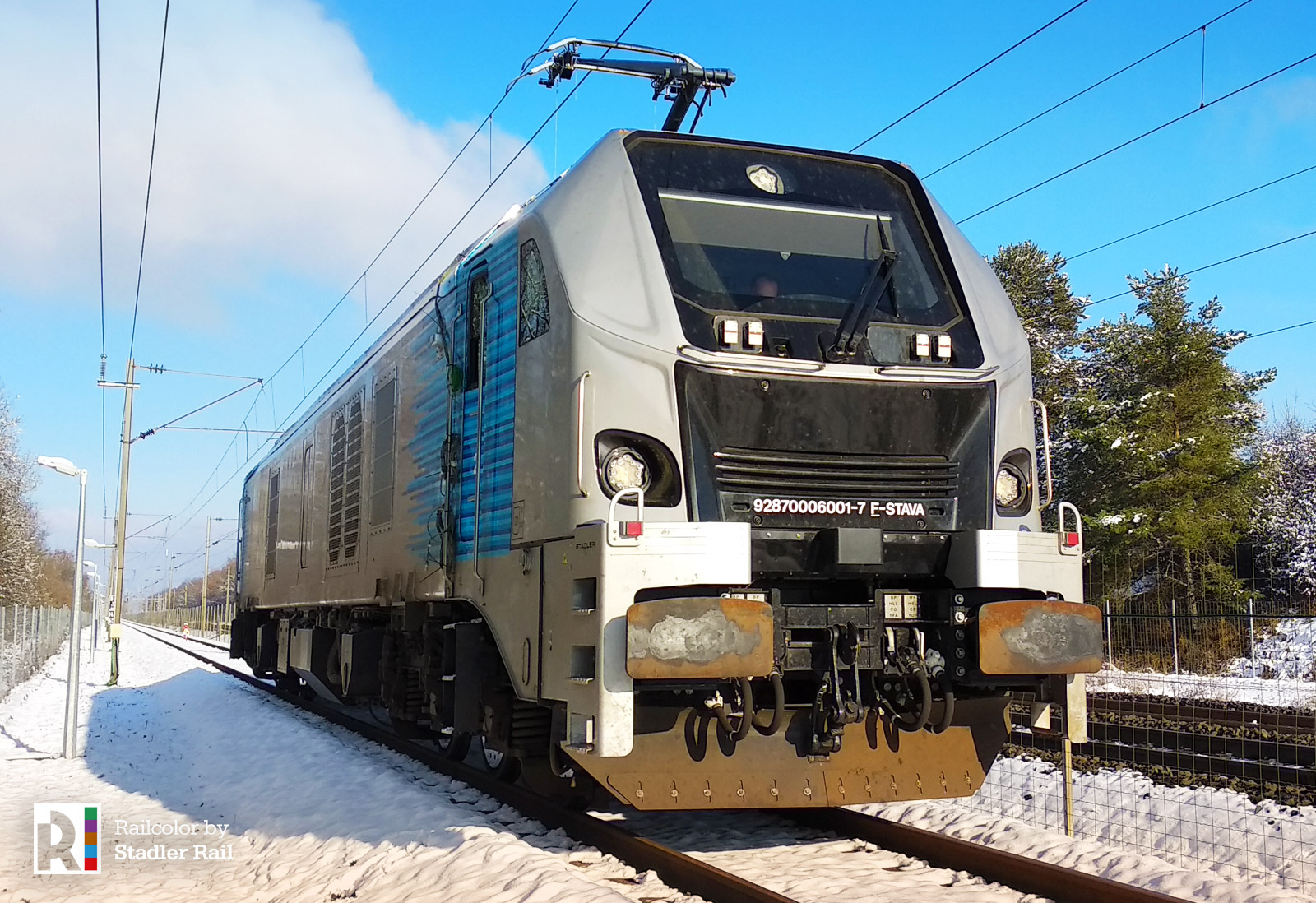 Update 07.06.2018: press release by Stadler Rail
Stadler Rail has released a press statement, containing various extra details about the new deal:
The EuroDual locomotive for VFLI will be the prototype which is currently used for homologation
The 13 new locomotives will be used in France and Belgium
New: Alpha Trains is now expanding its business in France
EuroDual: under 25kV AC and at 1.5kV DC with a power of up to 7000kW
EuroDual: diesel engine rated at 2,800 kW Stage IIIB
Euro4001: diesel engine rated at 2,800 kW EC 26/2004 Stage IIIB and Stage V emission levels