As reported earlier this year, Stadler will deliver 12 Euro4001 locomotives to Voies Ferrées Locales et Industrielles (VFLI). Some of the locomotives will be sold directly to VFLI, while others are to be leased through Alpha Trains. We bring you a sneak peek of the first of them.
Luis Diaz Patino brings us this stunning night view from Spain. Check out his Flickr profile for railway photos from his country.
Right now, an unbranded, the newly-built Euro4001 locomotive can be seen at Barcelona's Can Tunis Yard in Spain. It will possibly travel to Perpignan in France later this week.
Although the locomotive is not wearing any operator logos, its the base colors gives it away: it is one of 12 Euro4001s which are expected to enter commercial operation for SNCF-owned VFLI: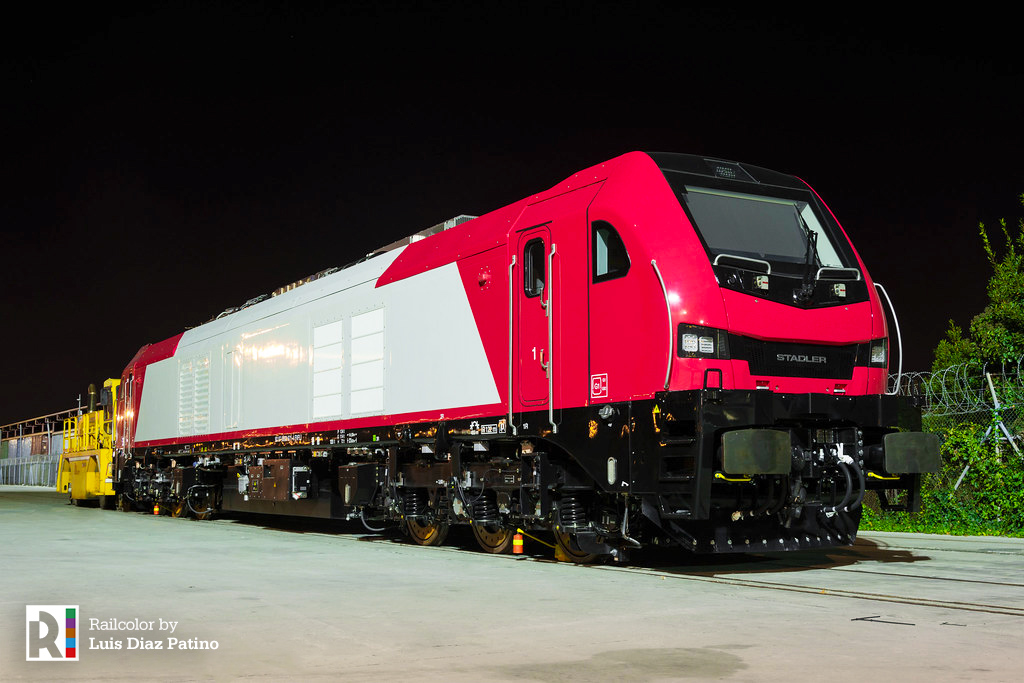 Curious about more details? The UIC number of the vehicle is: 92 87 0003 971-4 FVFLI. The 'FVFLI' mark might suggest that this will be one of three VFLI-owned Euro4001s. We expect to confirm that in the near future. With nice pictures of it running across France, of course.