16.05.2018 – 17.48h: the first ever RegioJet train service (IC 1017) with a new TRAXX locomotive departed from Prague Main Station, bound to Ostrava and Návsí.
For the first time we see 386 201 and 202 with RegioJet logos. Both locomotives were officially handed over to RegioJet the morning before the first departure. During the upcoming, the TRAXX machines will be used in 'pilot operation' on domestic routes in the Czech Republic. Next step is to introduce the machines on international routes to Slovakia (Bratislava) and Austria (Vienna).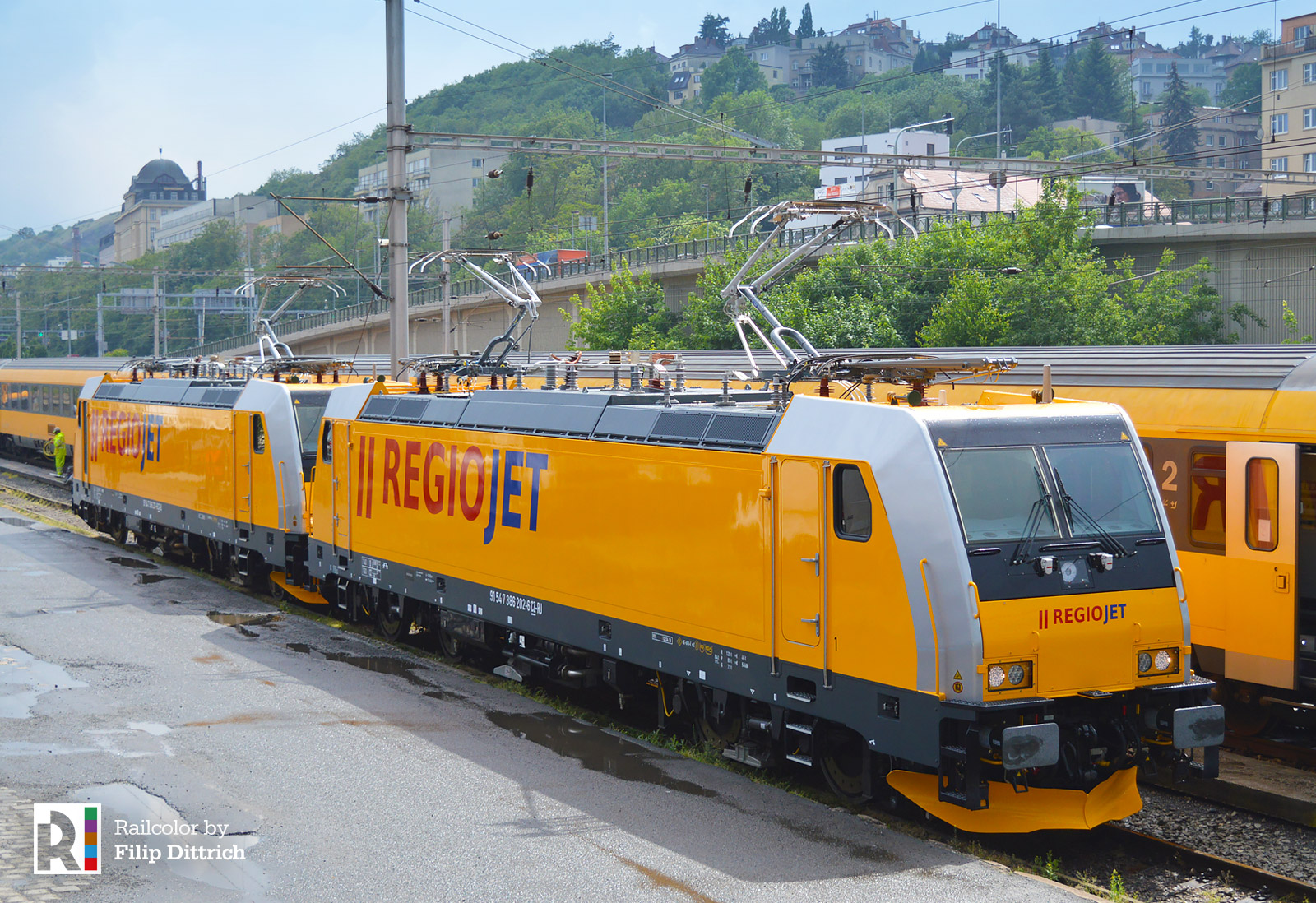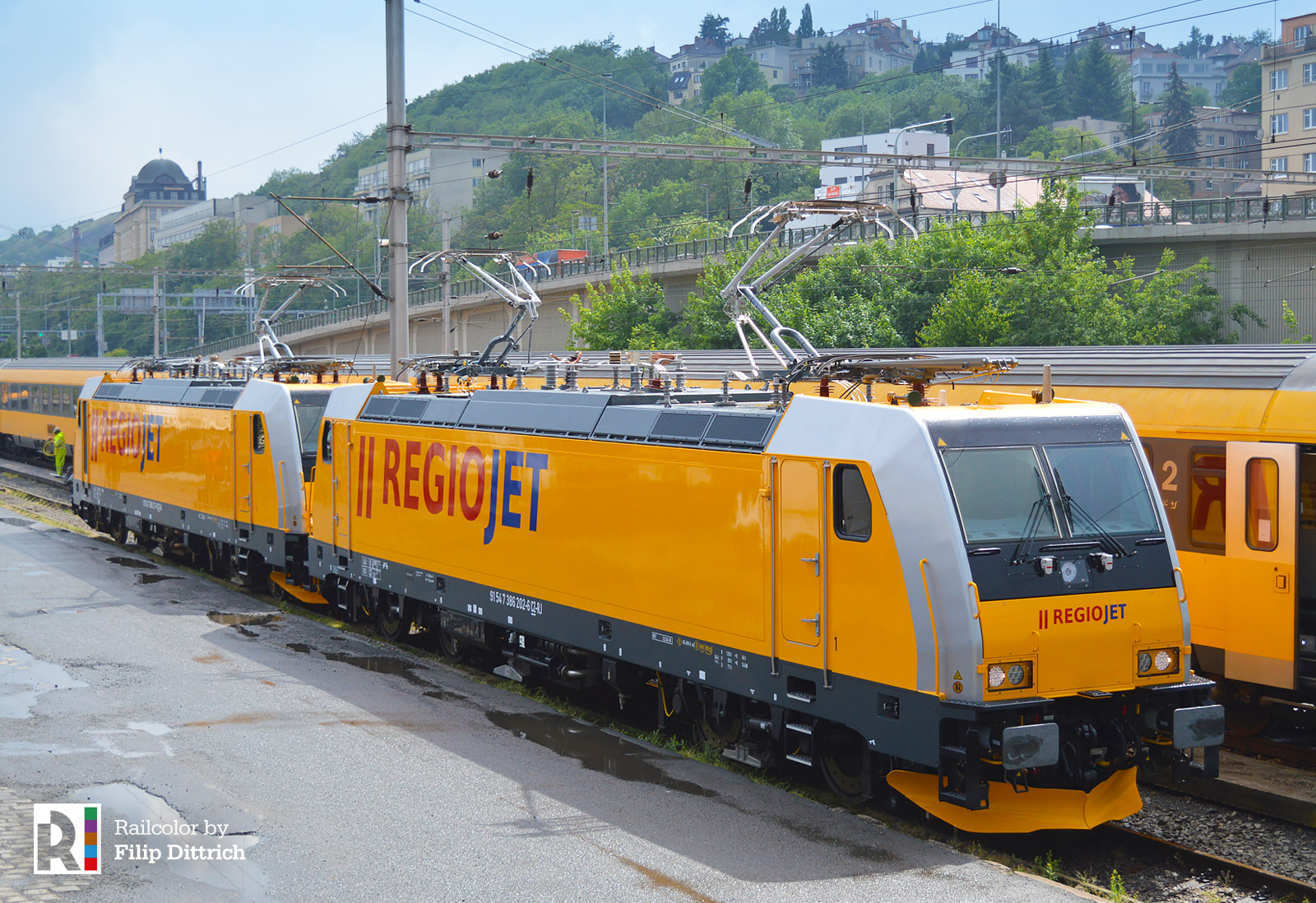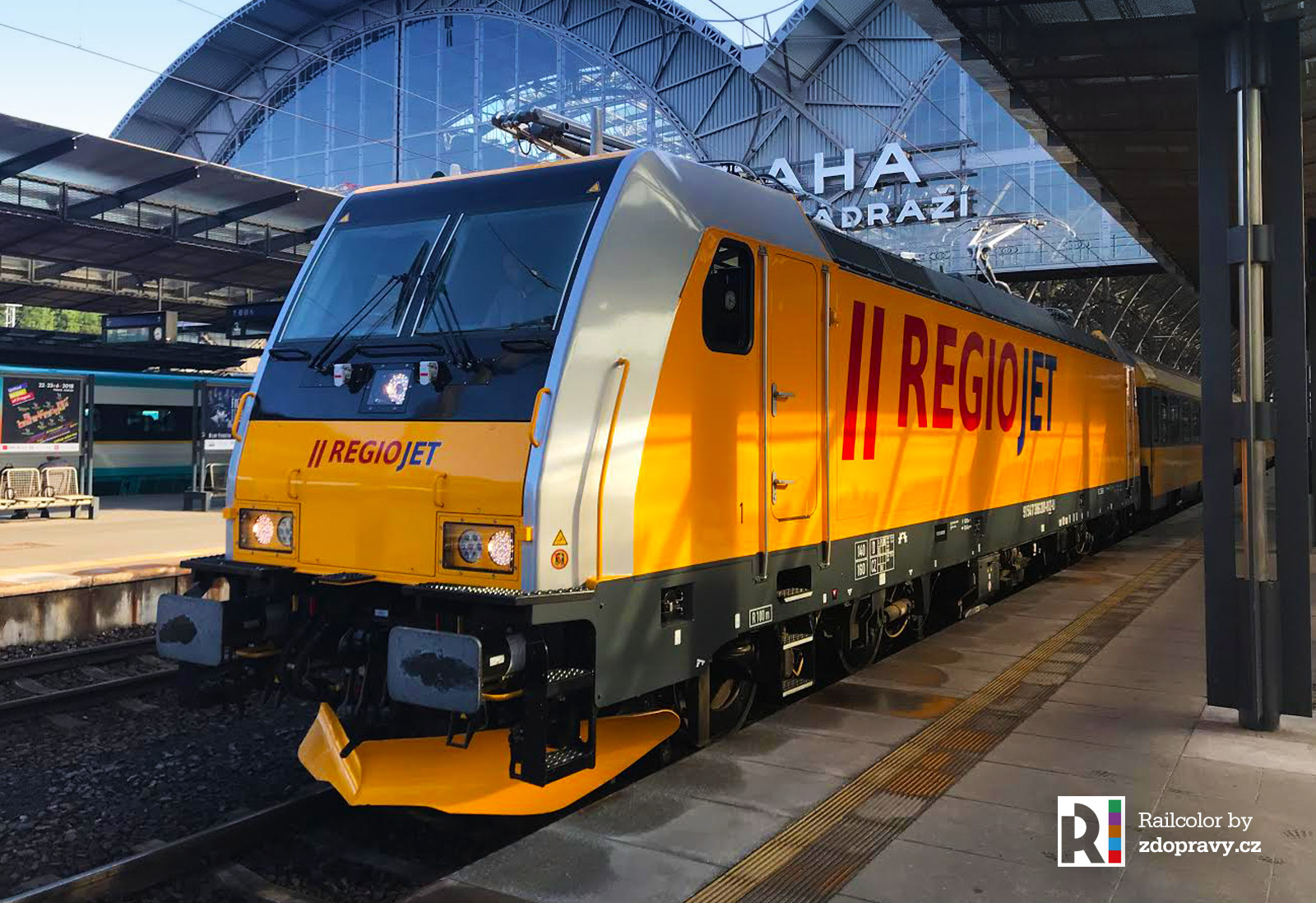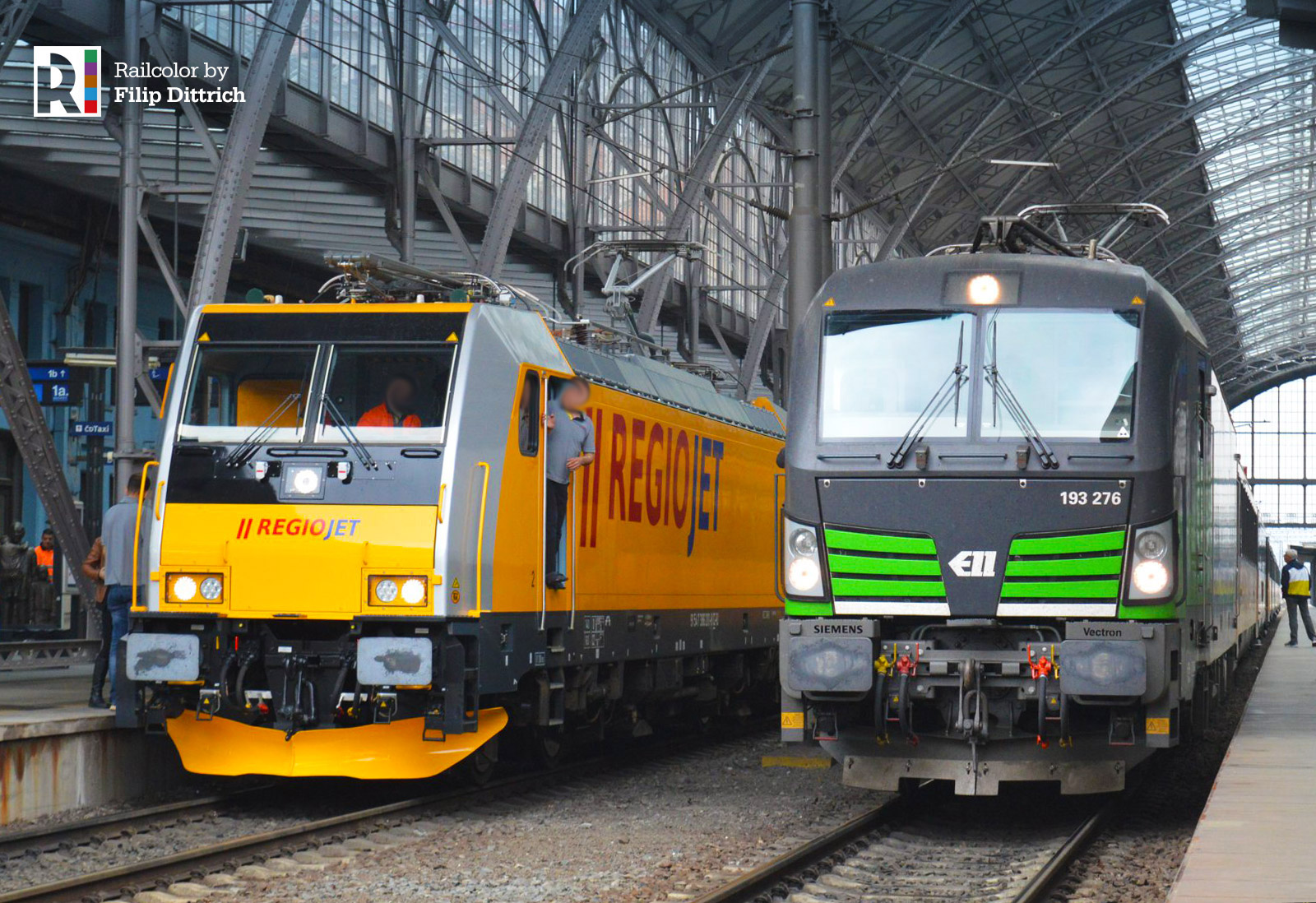 New coaches from Astra have arrived
Next to new locomotives, RegioJet is also receiving new passenger coaches. Recently, another two coaches built by Astra Vagoane Călători (type Bpmz 20-90) have arrived. The newest ones have an open space interior and feature touch screens with entertainment content for passengers on each seat. RegioJet will soon have 16 in its fleet.
Update 23.05.2018: TRAXX locomotive arrives in Vienna for the first time
Today, a new TRAXX locomotive was used in regular service today on the relation Prague – Vienna for the first time. At 17.23h (RJ 1035) this evening it arrived at Vienna Main Station (Wien Hbf). The locomotive had to function under three different voltage systems along the way. At 18.30h it started its journey back to Prague with RJ 1036.
The first ride of the TRAXX to Vienna was also used for training of drivers of RegioJet's operational partner in Austria: GKB.