The first TRAXX multi system locomotive for RegioJet has made its first appearance in Kassel, in front of Bombardier's assembly factory. It is part of a batch of eight units that the Czech open access operator ordered last year. The locomotive has a top speed of 160 km/h and a power output of 5.6 MW.

This year, four machines will be delivered by Bombardier. These will be homologated for Germany, Austria, Poland, Czech Republic, Slovakia and Hungary. It is expected that the newly acquired locomotives will be initially deployed on the Prague – Ostrava – Košice and Prague – Brno – Břeclav routes. The company also operates trains from Prague to Wien and Bratislava, designating Austria and Slovakia as potential future destinations for the yellow TRAXXs.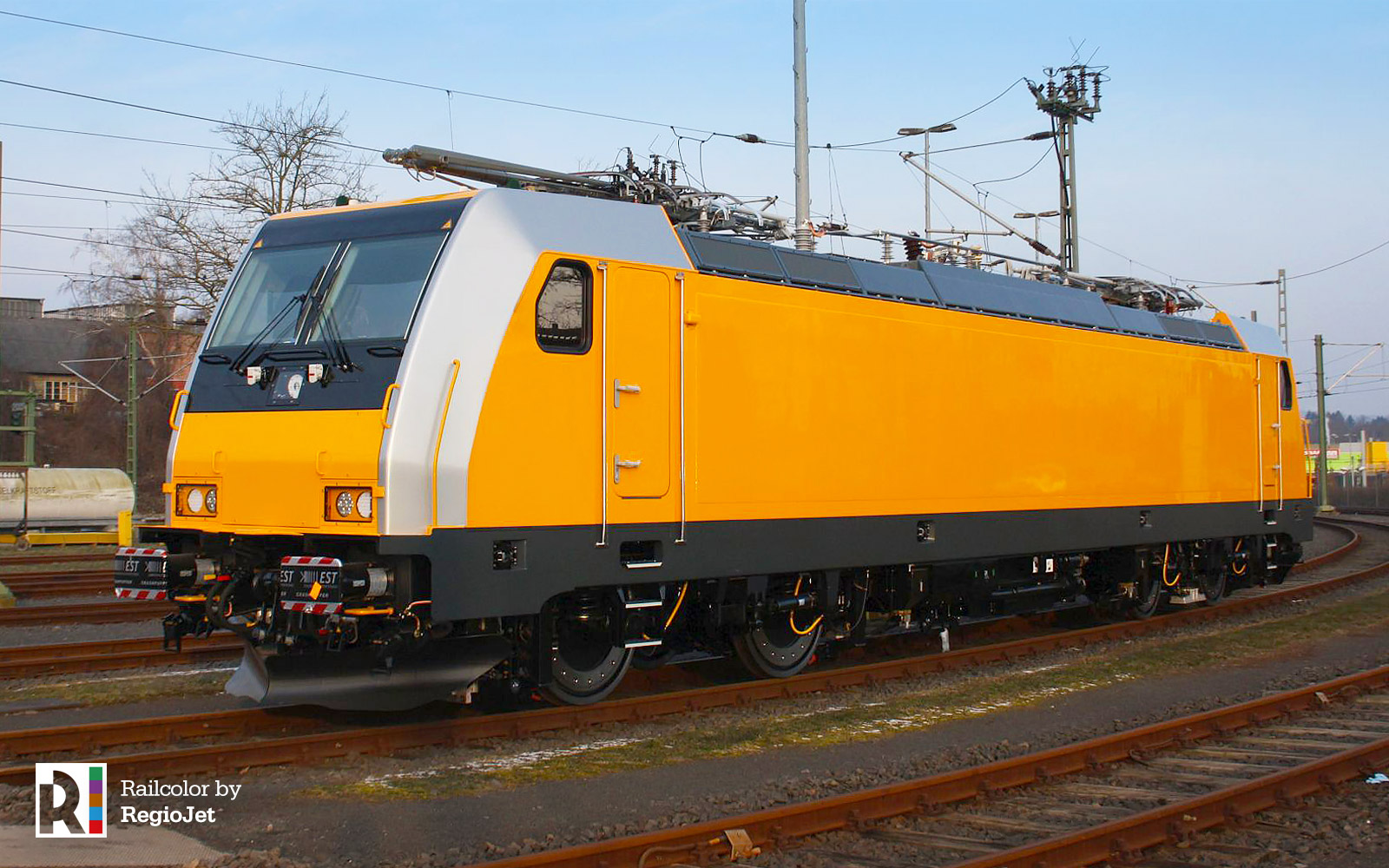 RegioJetis currently using the following locomotives
5 Vectron locomotives hired from ELL; 193 205, 206, 214, 226 and 227
Vectron locomotives hired from LokoTrain; 193 220, 221 and 222
9 classic Škoda Class 162 (type 98E) machines; 162 112-120
The company also uses VT 628.2, Desiro and Talent DMUs on non-electrified routes.
120.000 passengers for Prague – Vienna in the first 2 months
On 10.12.2017 RegioJet launched its long-distance train service from Vienna to Prague via Brno. There are four daily services in both directions. Already 120,000 passengers have made use of the new trains. RegioJet has set itself the goal to welcome one million passengers on the Vienna – Brno – Prague route in 2018.
Update 30.03.2018: The maiden run of 386 202: