In the past months, this locomotives was used in a anonymous white livery – resulting from its recent past as Siemens test and leasing locomotive. But over the past weeks this has changed – This is 193 822 in Adria Transport design.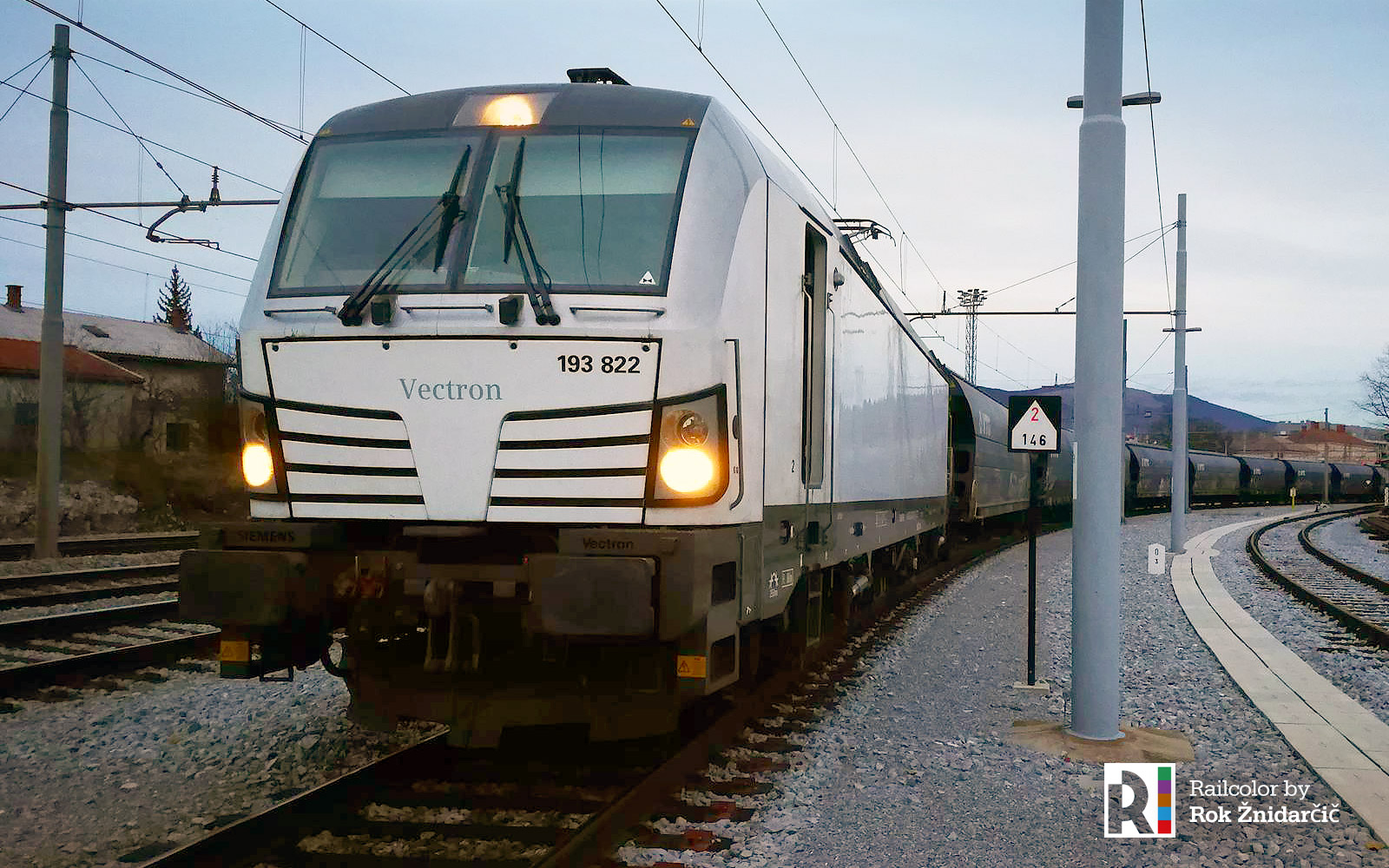 193 822 was built in 2013 and is maybe best known as 'firefox' locomotive in service of ELL > Rail Cargo Carrier for services in Croatia and Slovenia. Last January the machine was sold to Adria Transport and retrofitted with the country specific package DE/AT/HU/PL/CZ/SK/RO/HR/SI.
But until now the locomotive kept its original white livery. Over the past weeks 193 822 was back at its birth place in Munich where Siemens gave it its new silver and blue livery. The Adria Transport design is similar to that applied to the ES64U4 and ER20 locomotives of this operator.