The provincial office of the Polish Świętokrzyskie region owns six 3-car 'Impuls' trains built by Newag. Recently, the authorities of Voivodeship decided to issue another tender, now for two 4-car units. Again, Newag had the most advantageous offer.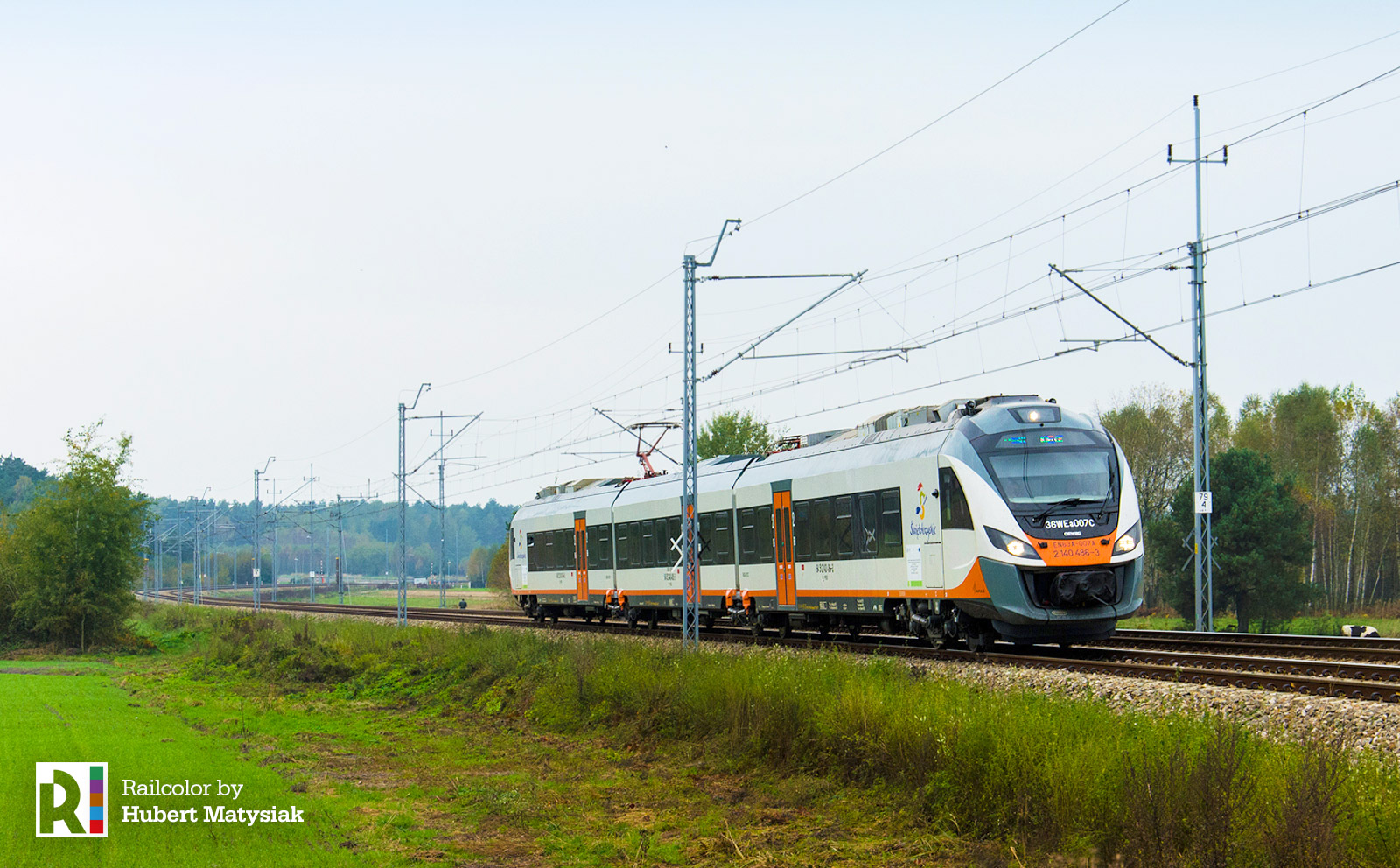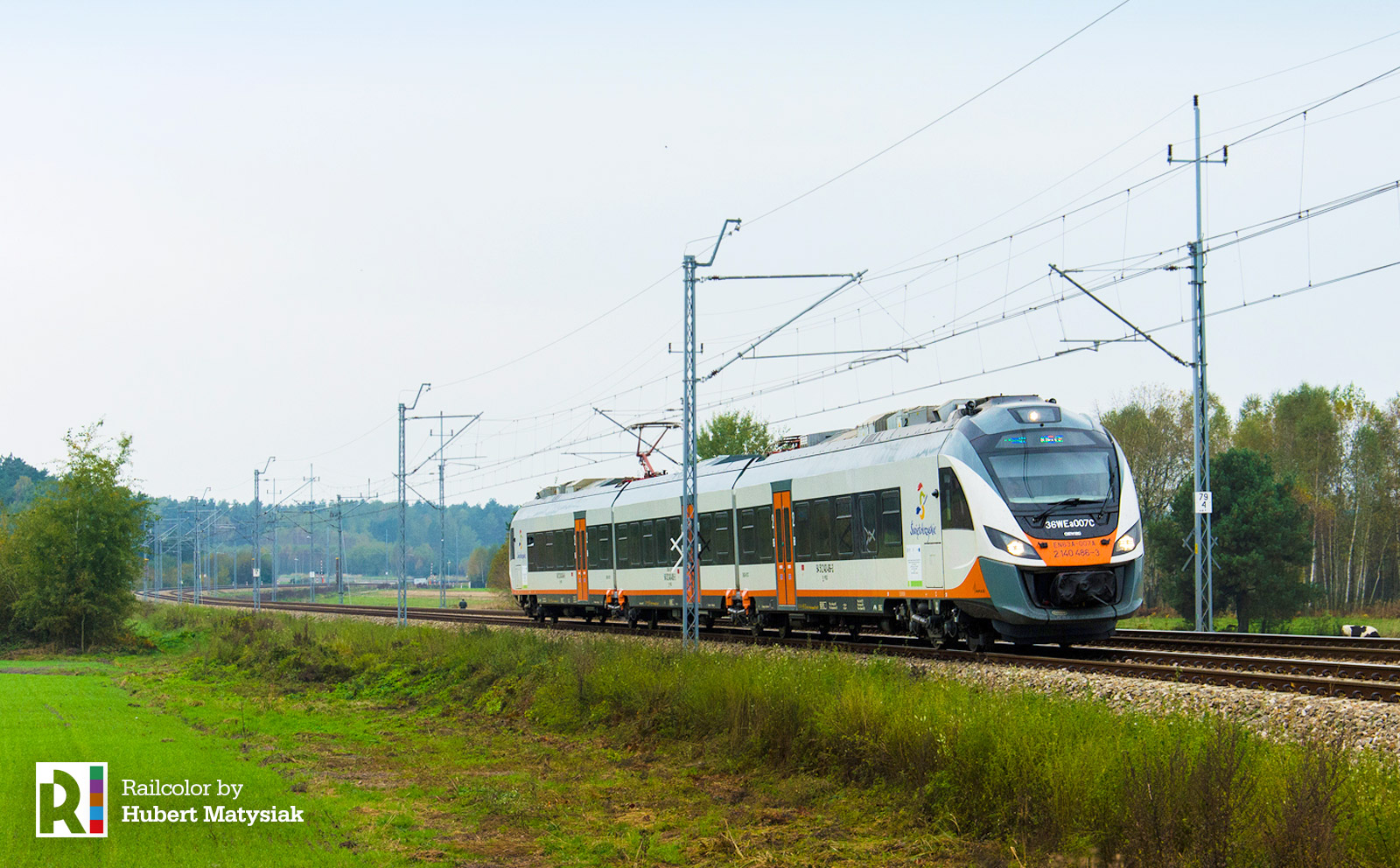 Świętokrzyskie has six EMUs type 36WEa with a maximum speed of 160 km/h and 156 seats. The first batch of three is numbered 36WEa 005-007, the second batch of three are the designated EN63A 020-022.
The new deal is valued at 44 mln. zlotys and will be financed with funds from the European Union, under the "Regional Operational Program" 2010-2014 for the Świętokrzyskie Voivodeship. A new unit will have 200 seats, and has a maximum capacity of over 400 passengers. They will feature many amenities such as power sockets, WiFi, ticket vending machines and a separated space for bikes. They will have a ramp for passengers with disabilities.
Delivery times in Poland are often short, its the same for this one. Delivery of the first new Impuls is scheduled for 25.10.2018. The second unit will arrive around 25.02.2019. Świętokrzyskie will then own 15 modern units.