Later this year, Govia Thameslink Railway (GTR) wants to put the first new Class 717 trains into service. 25 6-car trains will be operated under the Great Northern brand on lines connecting Moorgate in the City of London and Welwyn and Hertford, Stevenage and Letchworth. 
Class 717 is the third variant of Siemens Desiro City family of trains, developed for the UK market. Alpha Trains owns 5-car Desiro City EMUs (Class 707) and just last week Siemens proudly presented the last of 115 new trains for Thameslink (Class 700/0 and 700/1) which are long 8- or 12-car trains.
Advert: Railcolor is powered by
But you are right if you say the GTR version of the Desiro City looks slightly different. Indeed there is no yellow front anymore, but additionally, the 717s feature a front emergency access door.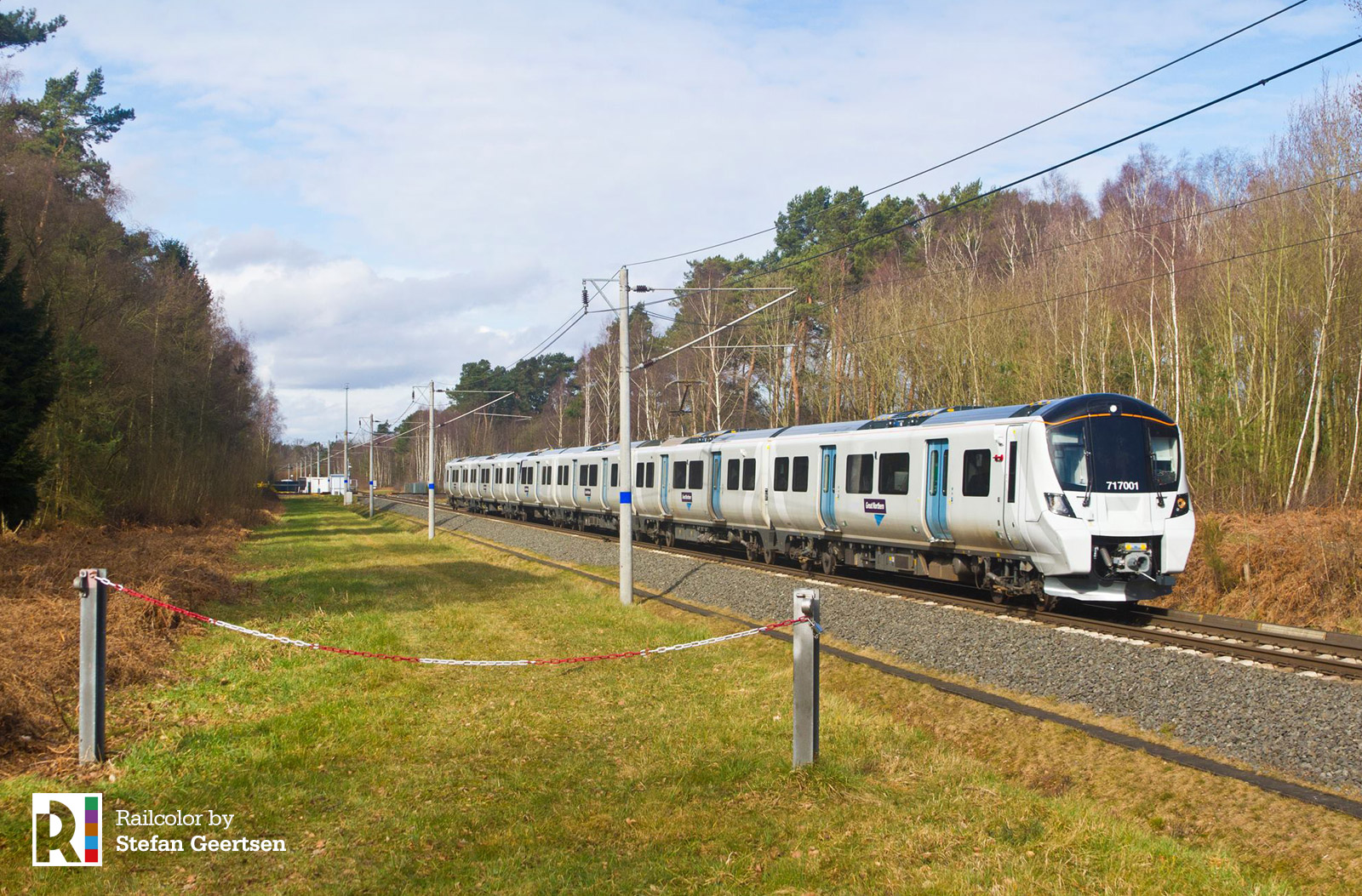 Update 14.03.2018: one more image added: