Today the 115th and final Siemens Desiro City train rolled of the production line in Krefeld (Germany). It included the 1.140th new carriage by Siemens for Thameslink. 
The last class 700 train set is a milestone in the completion of the Thameslink program to upgrade the route and add passenger capacity travelling north to south through London and across Southeastern England. The unit will be tested at Siemens' Germany based test centre in Wildenrath before moving to the UK in May 2018.
 Two carriages every day
The Desiro City train is the first 2nd generation Siemens passenger train in service and the first mainline train to successfully use Automatic Train Operation (ATO) and the European Train Control System (ETCS) to increase capacity across London. The first pre-series Class 700 was completed some five years ago. During the production peak of the units, the last 2,5 years, Siemens build two carriages every day.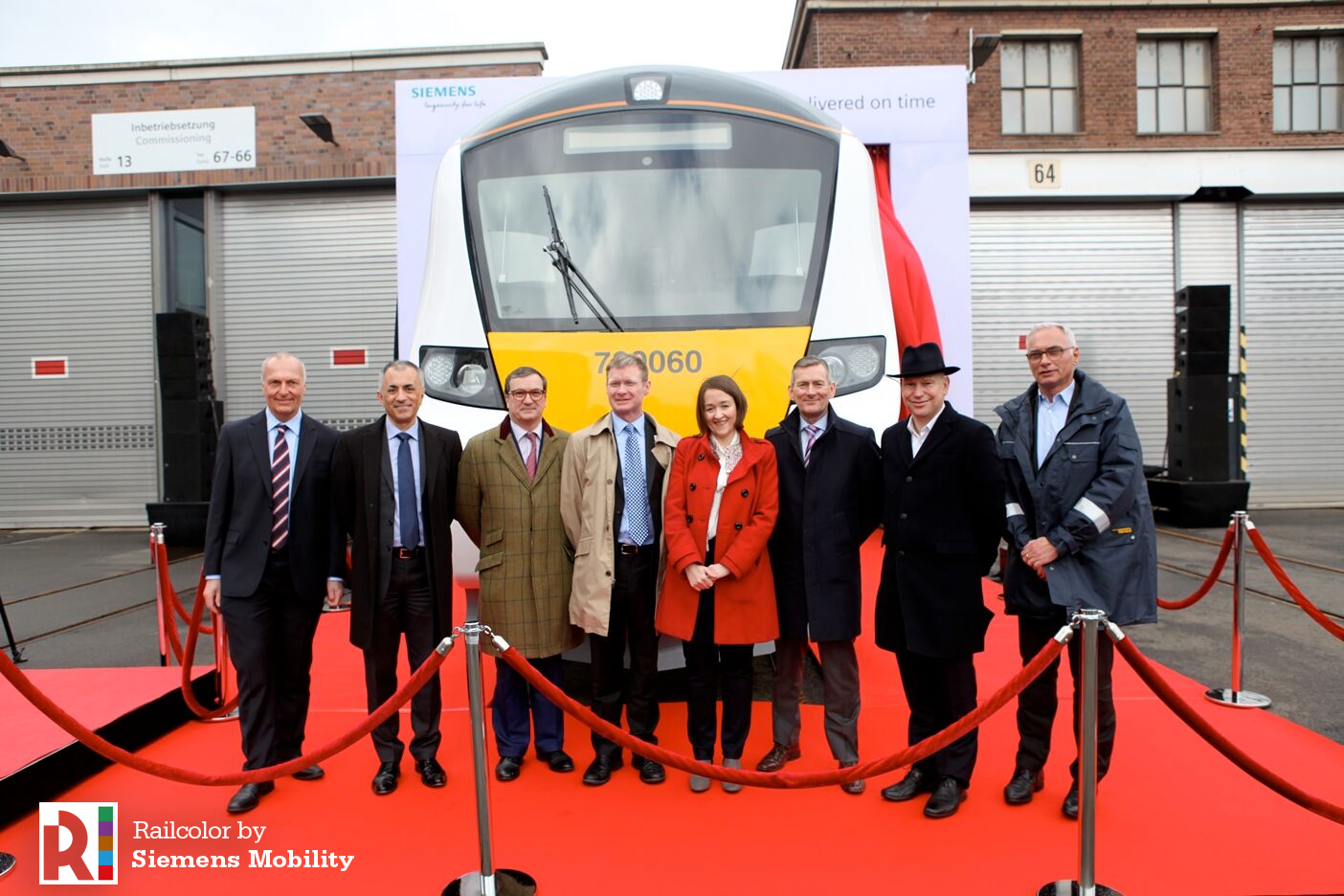 In service since 2016
The first Class 700 train set entered service in June 2016. Currently 68 units are in revenue service. Running 800,000 miles per month. To date this adds up to 8,5 million miles (approx. 14,5 million km) of passenger service. Govia Thameslink Railway (GTR) is due to accept the 100th train next week. The full 115 trains fleet by summer. Late 2019 all these new trains will be in service. At peak hours they roll in and out of central London every two to three minutes. This provides the UK capital with 80% more peak seats.
Siemens is also responsible for the long-term servicing and maintenance of the Desiro City fleet at its maintenance depots n Three Bridges, East Sussex and Hornsey (London).
Vernon Barker, Managing Director, Siemens Mobility UK, said: "It's fantastic to see the final Class 700 train rolling off the production line. It's an important milestone in the delivery of the Programme, showing Siemens is on track to have the complete fleet accepted this summer. "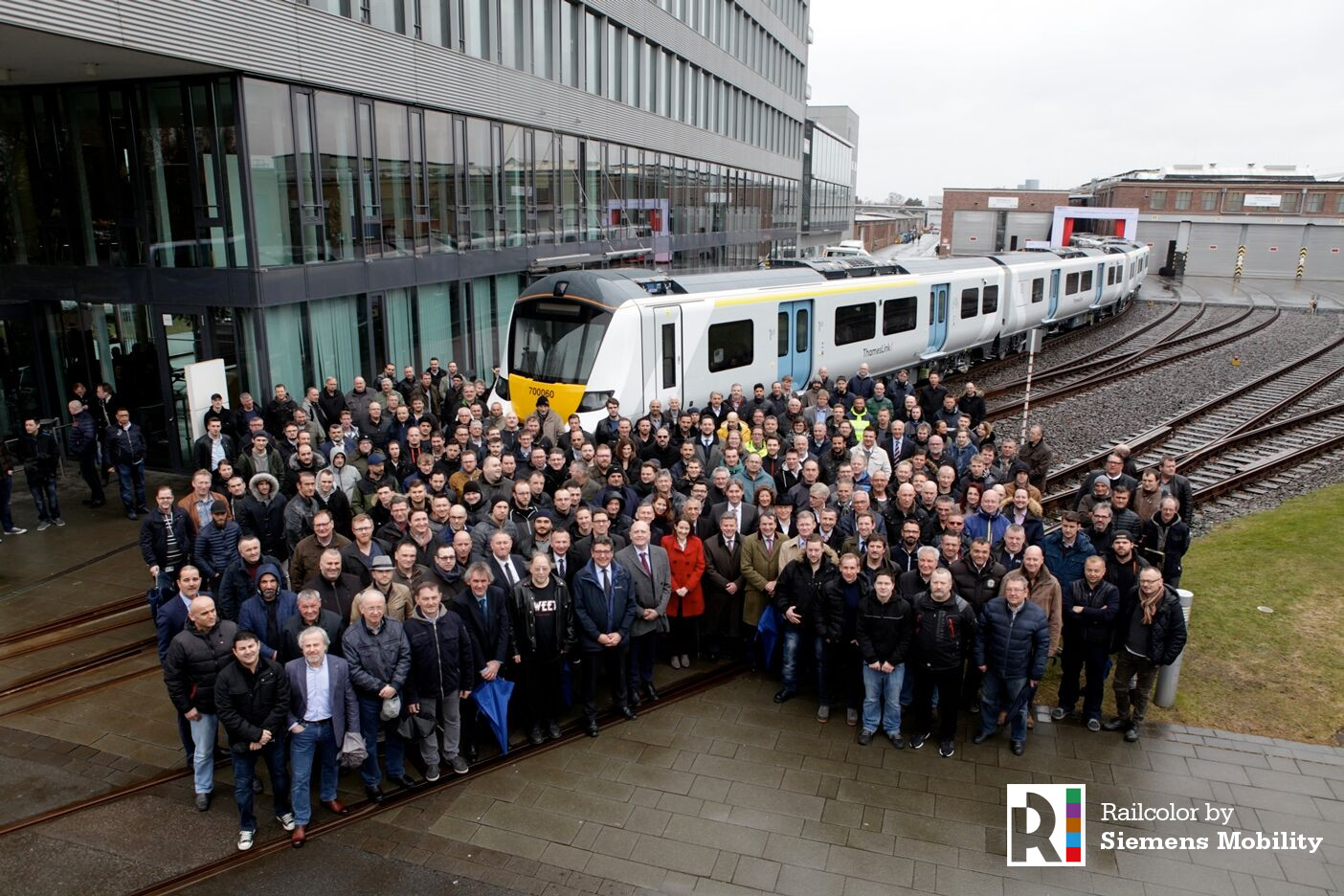 The Thameslink route is now exclusively operated by Siemens Desiro City trains. Recently previews started of our new cross-London services between Cambridge and Brighton, and Peterborough and Horsham. These services are due to start in May 2018. Besides buillding the trains Siemens is designing and installing the signalling for the Thameslink, due to be completed in May 2018.
Steve Timothy, Client Relations Director at Eversholt Rail, said: "The final train rolling off the Krefeld production line marks the significant achievement for all parties and is testament to our great collaboration."
Railcolor: In the picture you can see unit no. 700060, which is the last of sixty 8-car trains. There is also a 12-car version, of which the production has already been completed. An overview:
700001-700060: 8-car units – 480 cars in total
700101-700156: 12-car units – 660 cars in total