The £200 million-train project for Govia Thameslink Railway (GTR) has reached an important milestone: half of the fleet has entered the testing phase. An update on the Desiro City Class 717 EMUs:

Currently, twelve out of total 25 trains have entered the testing phase, while a further twelve are under construction by Siemens in Krefeld (DE). It is expected that the entire fleet will enter service between late Autumn and Spring 2019. The tests to be carried out include putting the new Class 717 Desiro City trains in a climatic chamber to assess their endurance in extreme weather conditions.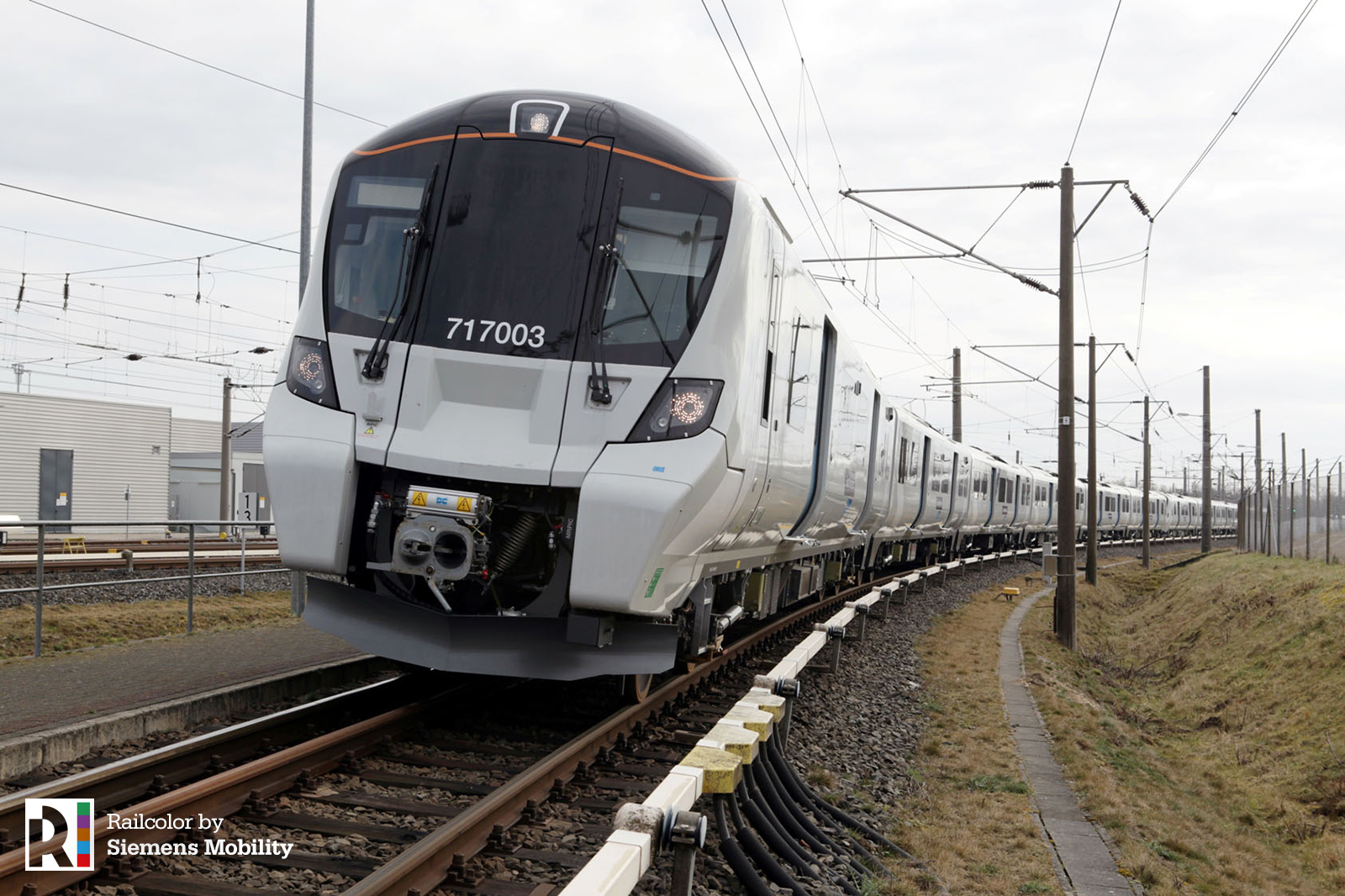 "We have designed and built the trains with one goal in mind – to transform passenger journeys to and from London by ensuring that services are reliable and offer as much space as possible. It's therefore crucial that the trains are put through this testing to ensure they're fit to meet this purpose and allow passengers to enjoy the full benefits of these new and modern carriages."
Richard Carrington, Director of Rolling Stock Projects at Siemens
The introduction of the new trains will bring a 20% boost in fleet capacity on the suburban services connecting Welwyn Garden City, Hertford and Stevenage and Moorgate in the City of London, allowing an increase of up to 60,000 passengers. The Class 717 will replace the iconic Great Northern Class 313 train sets, which were built in the late 1970s.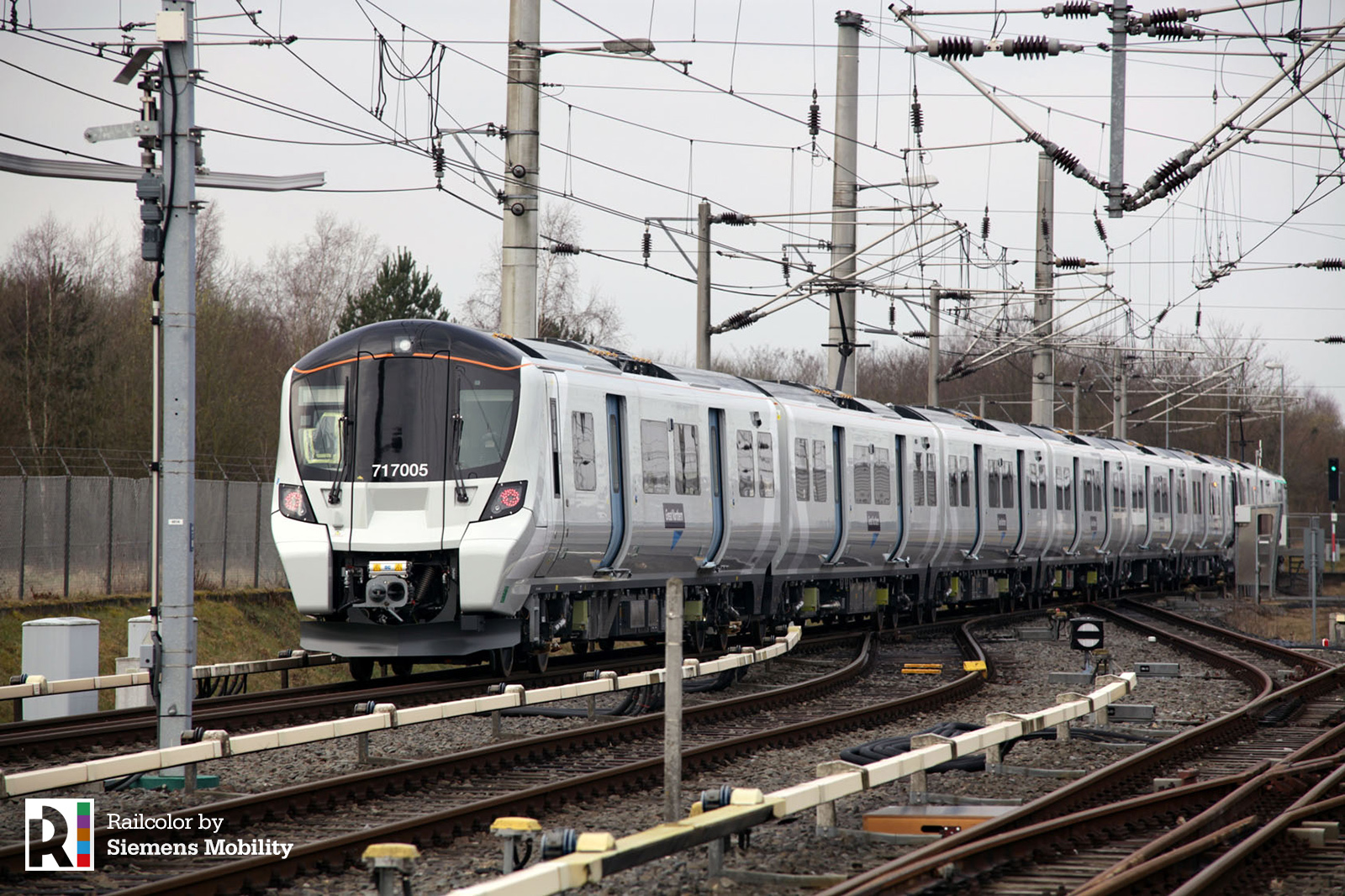 Some of the benefits that the Siemens-built trains will soon offer include a spacious design and wide access doors, climate control / air-conditioning, advanced information systems providing updates in real time, as well as Wi-Fi access and power outlets.
Another quite eye-catching safety feature of the trains is the evacuation ramp ('detraining system'), which pops up from the cab front in case of emergency. Here is a video demonstration:
#class717 with a cool safety feature in case of an evacuation. Learn more about the train: https://t.co/2yzT7jn9fz… pic.twitter.com/QwNpi9LJ7F

— Ellen Schramke (@ellen_schramke) May 2, 2018
The acquisition of the 25 six-car trains is financed by Rock Rail Moorgate, (a joint venture between Rock Rail Holdings and Aberdeen Standard Investments), using an innovative model for financing rolling stock. The project also marks a first time use of long-term investment from pension and insurance companies.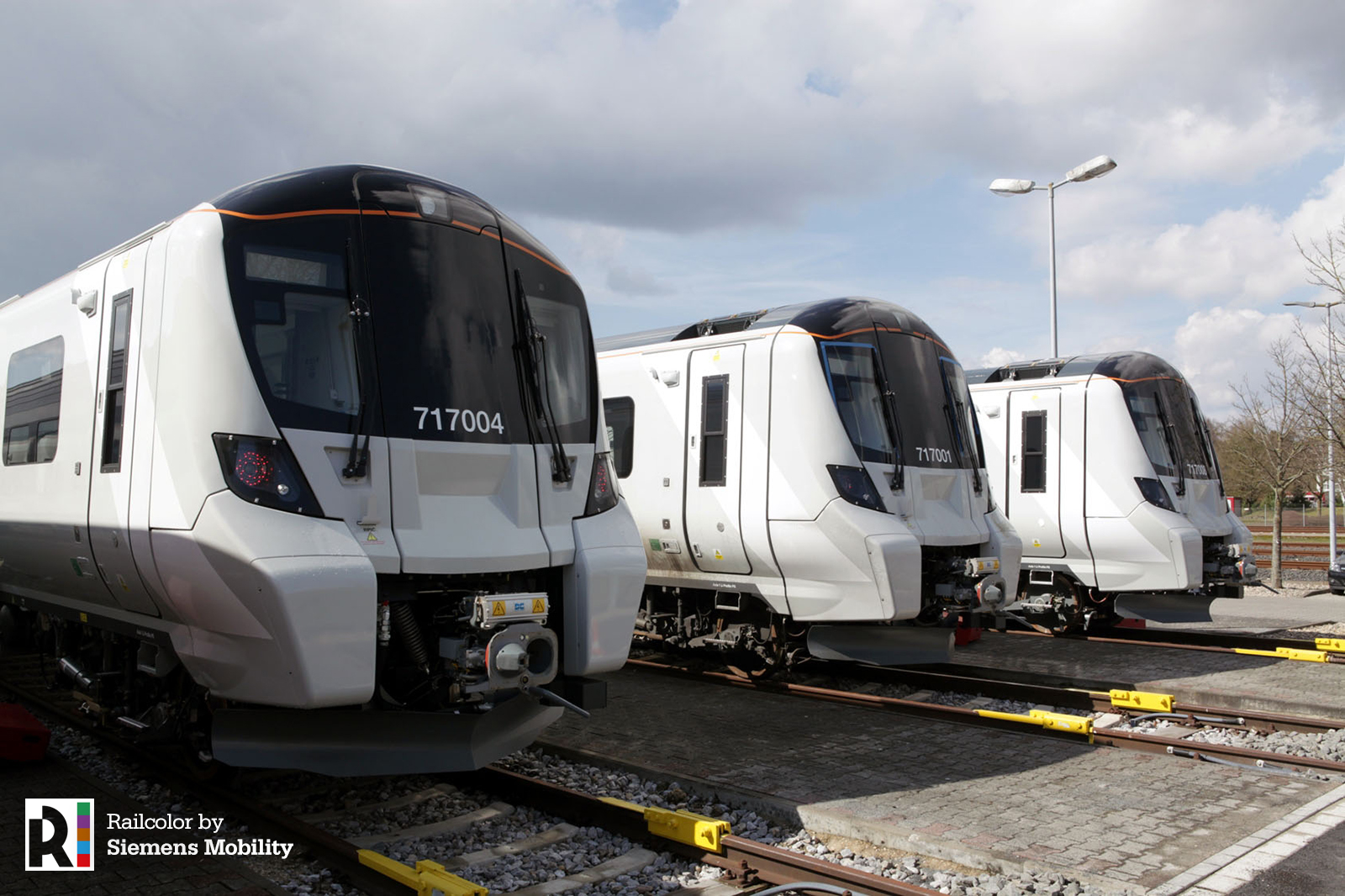 According to Gerry McFadden, Engineering Director of Govia Thameslink Railway, the trains will be maintained at the operator's modernized depot in Hornsey. The full fleet of 25 trains is expected to be phased into service from late autumn this year until next spring. While waiting, why not see another video with Class 717 in action:
British #Class717 running in sun of Germany. @SiemensMobility @SiemensDE @SiemensUKNews pic.twitter.com/QPy7zJC9qC

— Ellen Schramke (@ellen_schramke) May 2, 2018
And to conclude, a few more images from inside the Siemens test and validation centre at Wegberg-Wildenrath (PCW):
Next train fleet for #London being prepared at #PCW service. #class717 #Moorgate #Hertfordshire @GNRailUK pic.twitter.com/25LaXve2ki

— Ellen Schramke (@ellen_schramke) May 2, 2018