As the year begins, HŽ Cargo is moving forward with the introduction of a new livery to it's fleet on both electrics and diesels. In the article below Railcolor shows you the red-white-blue paint jobs that several locomotives from series 1141 and 2016 received in the past months.
Class 1141 of HŽ Cargo

A total of five locomotives Class 1141 of HŽ Cargo were overhauled recently. Three of them (025, 202 and 213) were modernized in KONČAR – Električna vozila d.d. Zagreb. The modernization includes installation of LCD monitors, digitized protection systems as well as enabling multiple mode operation. The remaining two (001 and 015) received an overhaul from TSŽV (Tehnički servisi željezničkih vozila d.o.o) and do not feature the fore-mentioned modernization elements, but also wear the new livery. Two more are pending modernization in KONČAR. Those are units: 029 and 221.
Originally designed by ASEA and built for the Yugoslav railways (JŽ class 441) this is a 3860 kW / 25 kV AC universal electric locomotive that can reach a maximum speed of 120, 140 and 160 km/h, depending on the sub series. Such locomotives operate today in Croatia (HŽ 1141), Bosnia and Herzegovina (ŽFBiH 441), Serbia (JŽ 441), Macedonia (MŽ 441), Turkey (TCDD E52500) and Romania (CFR 43, 44). 117 of them were allocated to Croatia and are currently being used in both HŽ Cargo and HŽ Putnički prijevoz.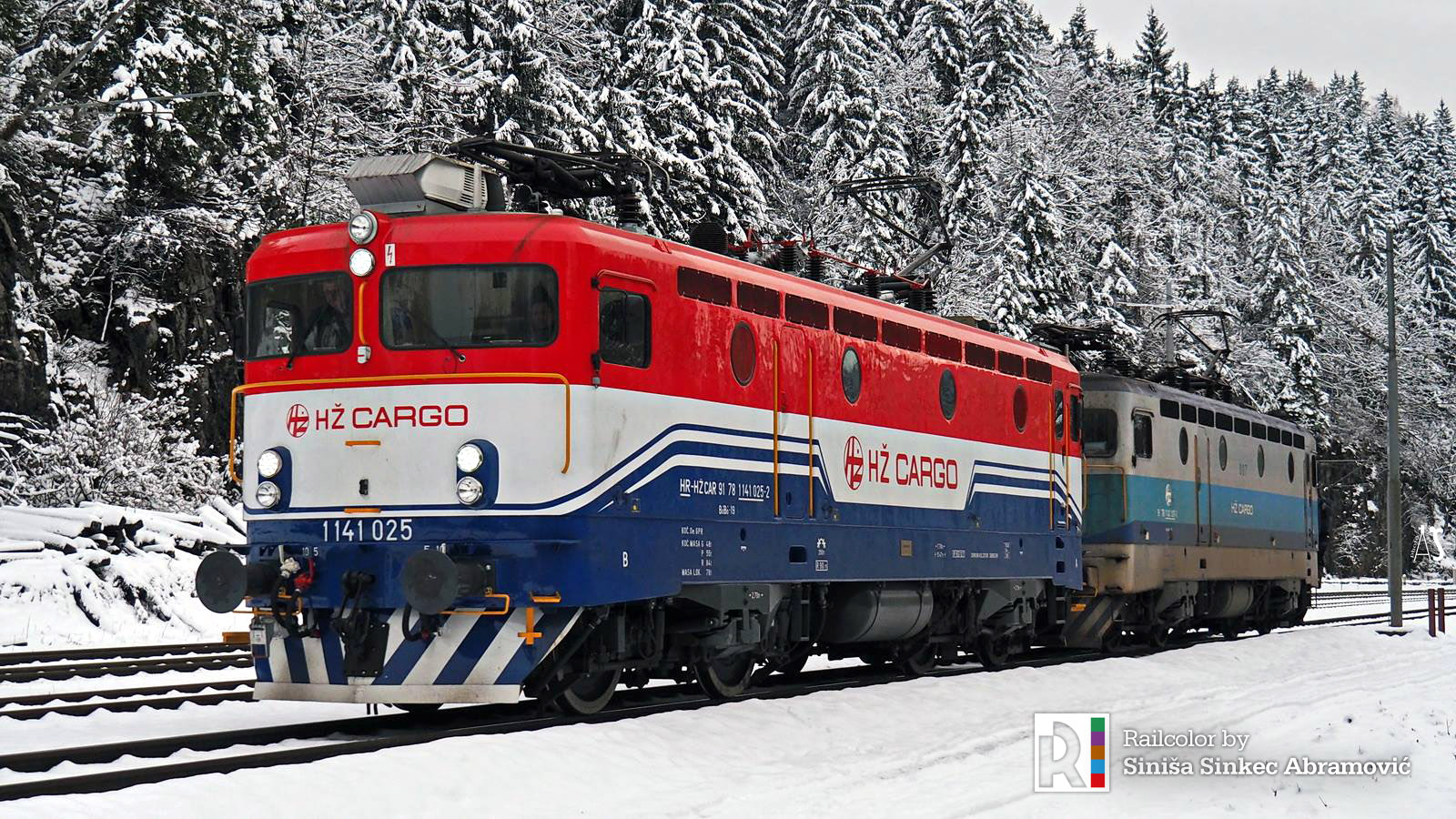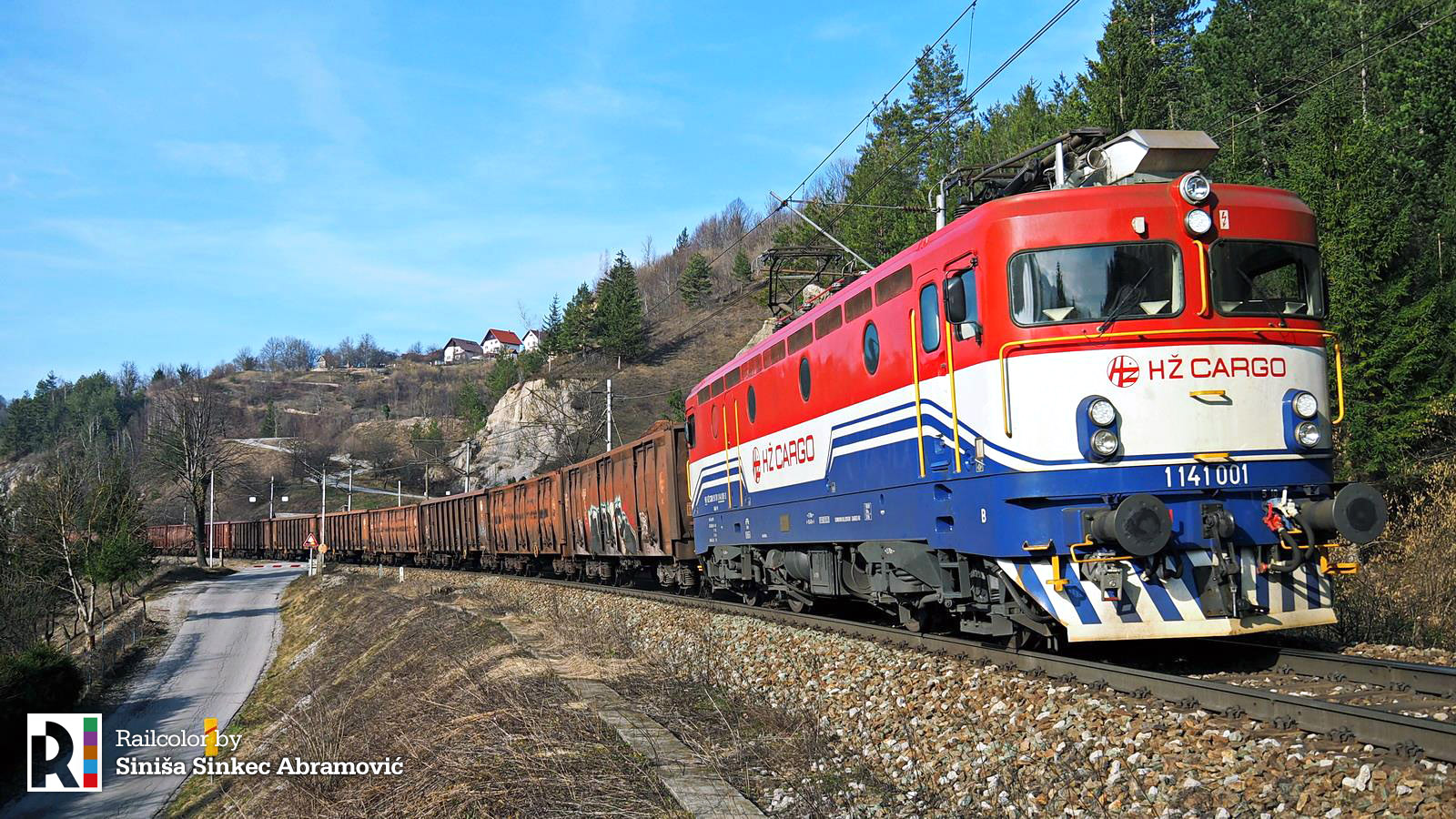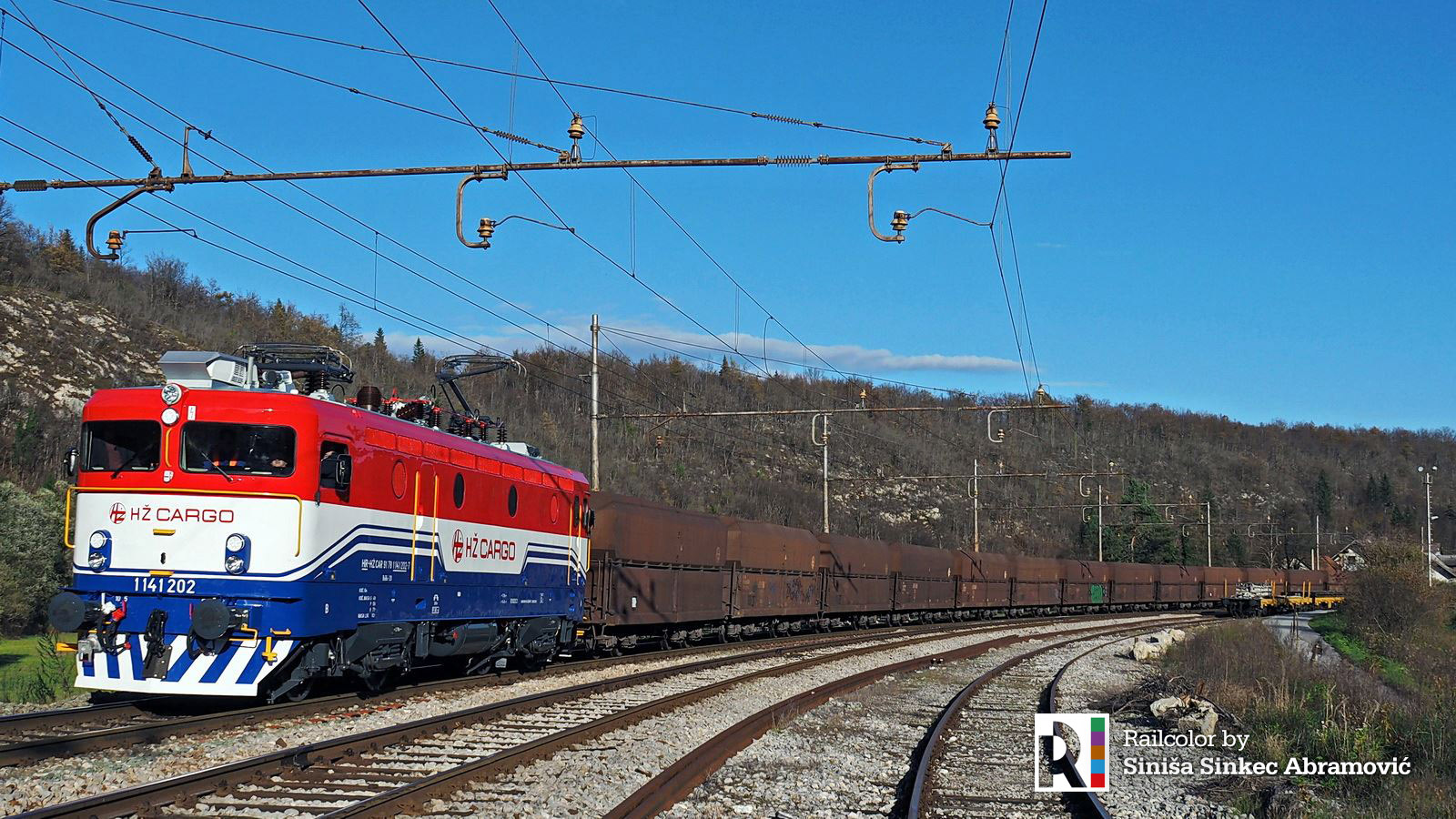 Class 2062 of HŽ Cargo

2062 119 is the first overhauled diesel of the series with five more to follow. Comprised of a total of 20 units, the fleet derives from rebuilt ex-JŽ 664 diesels, all operated by HŽ Cargo. The locomotives were originally built by GM EMD in 1972 for the Yugoslav railways and a total of 85 units were produced, which were eventually distributed between Croatia (HŽ 2062), Serbia (JŽ 664) and Slovenia (SŽ 664). Their power output is 1,617 kW with a top speed of 124 km/h.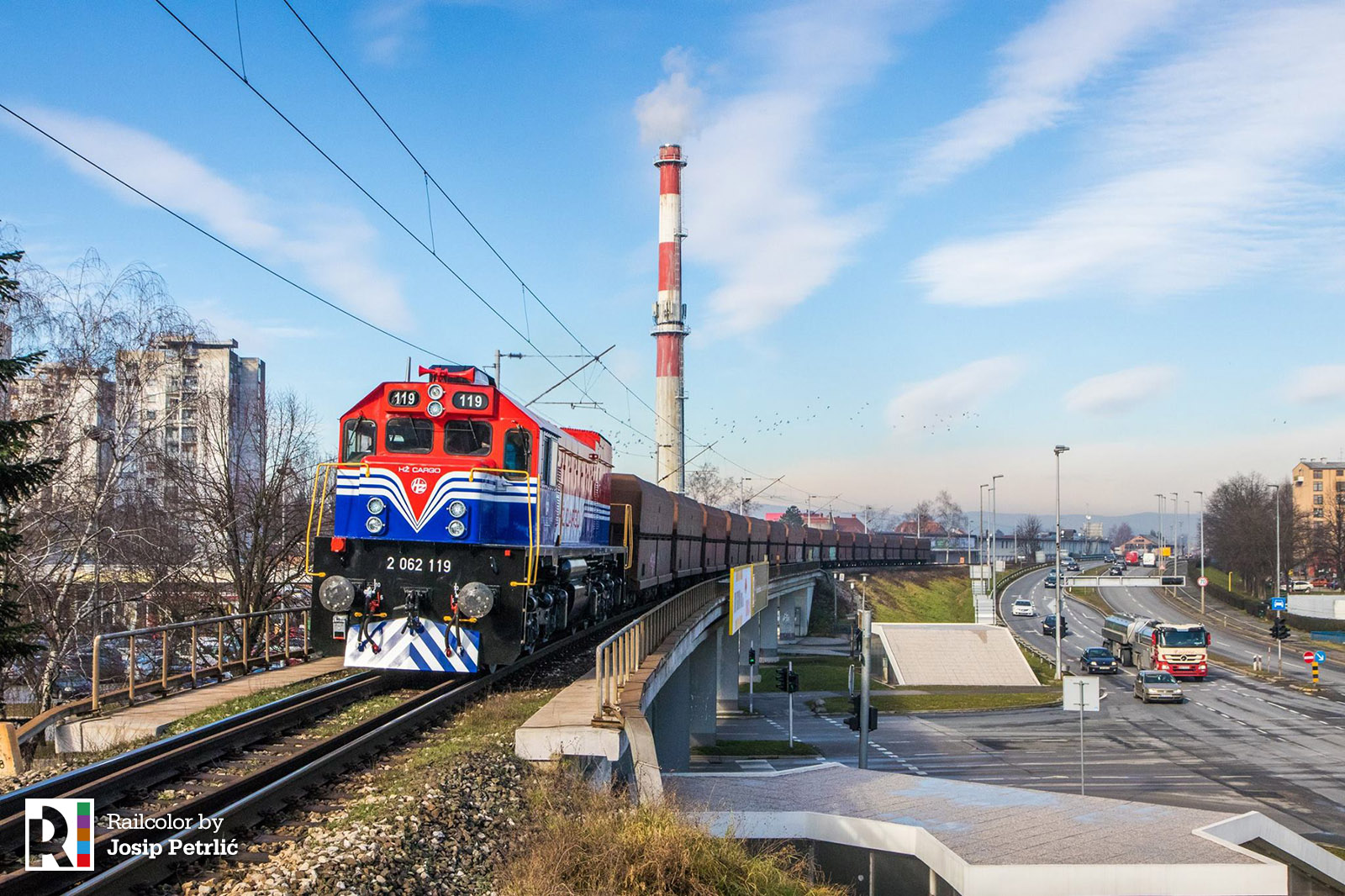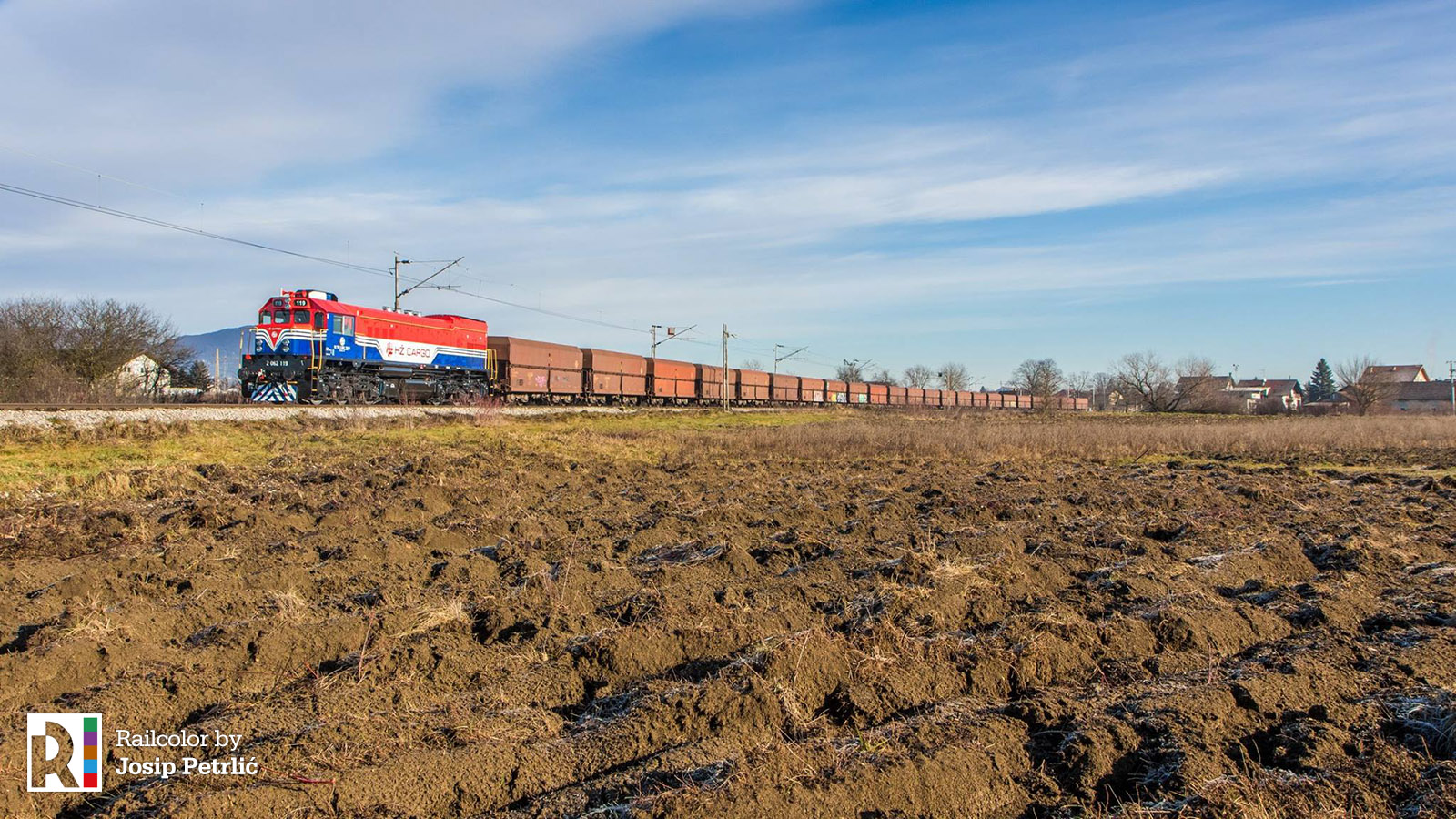 Class 1142 of HŽ Putnički prijevoz

Although the article is dedicated to the shiny locomotives of HŽ Cargo, we couldn't skip the fact that last year, the State passenger carrier of Croatia also debuted a new visual identity on two of their Class 1142 locomotives. Numbers 007 and 008 were modernized in KONČAR and received the new HŽPP paint scheme. Engineered in former Yugoslavia as a faster successor of 1141, those 4400 kW electrics are capable of speeds of up to 160 km/h. Only 16 were built and they can be seen operating in Croatia.