A special jury has selected 25 names of famous persons, historic German figures, to be used for Deutsche Bahn's new ICE 4 trains. Over 19.000 proposals were submitted by customers. In 2018 and 2019 the first 25 ICE 4 will be baptized. All names still have to be checked for existing name rights.
Jury member Prof. Dr. Gisela Mettele, Professor of Gender History at Friedrich-Schiller-Universität Jena: "The historical and social range of the nominations was impressive. The selection was not easy for the jury. As different as the selected personalities are, they have one thing in common: they were curious about the world."
Konrad Adenauer
Hannah Arendt
Ludwig von Beethoven
Bertha Benz
Dietrich Bonhoeffer
Willy Brandt
Vicco von Bülow
Marlene Dietrich
Hedwig Dohm
Albert Einstein
Ludwig Erhard
Anne Frank
Heinrich Heine
Alexander von Humboldt
Marie Juchacz
Erich Kästner
Hildegard Knef
Käthe Kollwitz
Adolph Kolping
Thomas Mann
Karl Marx
Geschwister Scholl
Margarete Steiff
Elisabeth von Thüringen
Fritz Walter
Next December, regular operation with ICE 4s will start on the Hamburg – Munich and Hamburg – Stuttgart routes. From an initial five trains the ICE 4 fleet, Deutsche Bahn's future backbone of long-distance traffic, will grow to a fleet of more than 100 trains by 2023.
To be more precise: Deutsche Bahn has currently 1.335 cars on order. With these 19 7-car and 100 12-car EMUs will be formed, plus there will be two spare driving cars.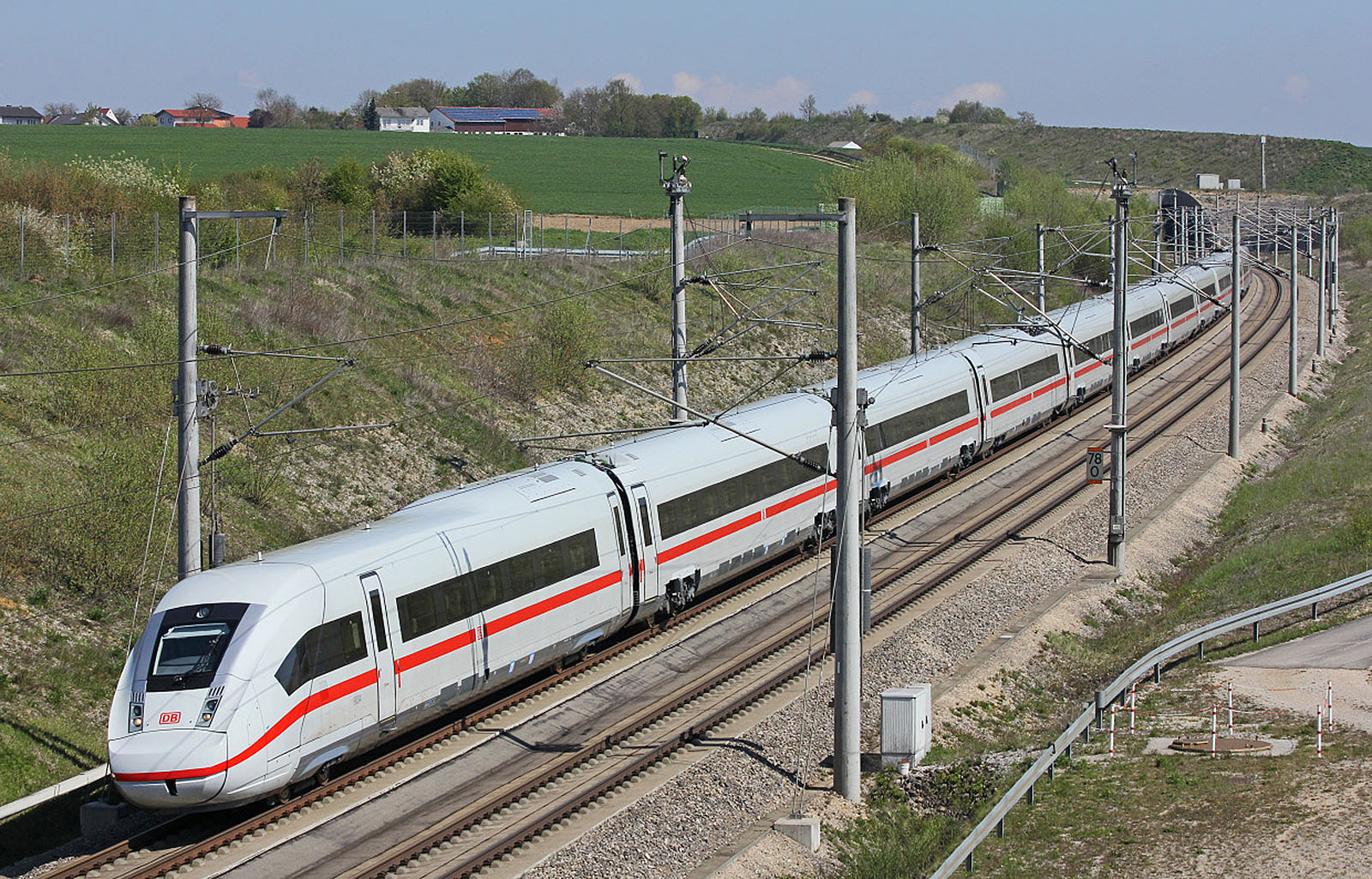 Update 01.11.2017: The proposed name 'Anne Frank' has become food for discussion, online and offline. Many question if it is a good idea to name a train of the German railways, a company that had a critical role during WWII in the deportation of and genocide on Jewish people including Anne Frank, after one of its 'victims'.
The Anne Frank Huis / Anne Frank center states that the choice is 'painful'. Naming a German train after Anne Frank creates a re very painful connection, especially to the survivors of the genocide and their relatives. The center states that although the intentions of name-gibing are often good, the impact can be different. The Anne Frank organisations see it as their task to closely monitor the usage of the Anne Frank name and symbol and prevent mis-use.
In an official reaction, Deutsch Bahn states it did not want to hurt peoples feelings and that the jury selected the name because they wanted to honour and remember the woman who became a famous symbol of the genocide by the nazis. Deutsche Bahn is now in discussion with Jewish organisations and the Anne Frank Huis/center to make a final decision in the matter.