Deutsche Bahn has decided to invest another 700 million euro in its ICE4 train fleet, which is currently being delivered by Siemens with Bombardier as subcontractor.
This time, DB has ordered:
18 extra 7-car ICE4 trains – bringing the total to 37
50 intermediate power cars to extend 50 12-car trains already on order
With the extra cars, a new 13-car composition will be formed, 374 meter long and accommodating up to 918 passengers. DB wants to test if it is possible to have the 13-car units certified for 265 km/h in stead of 250 km/h.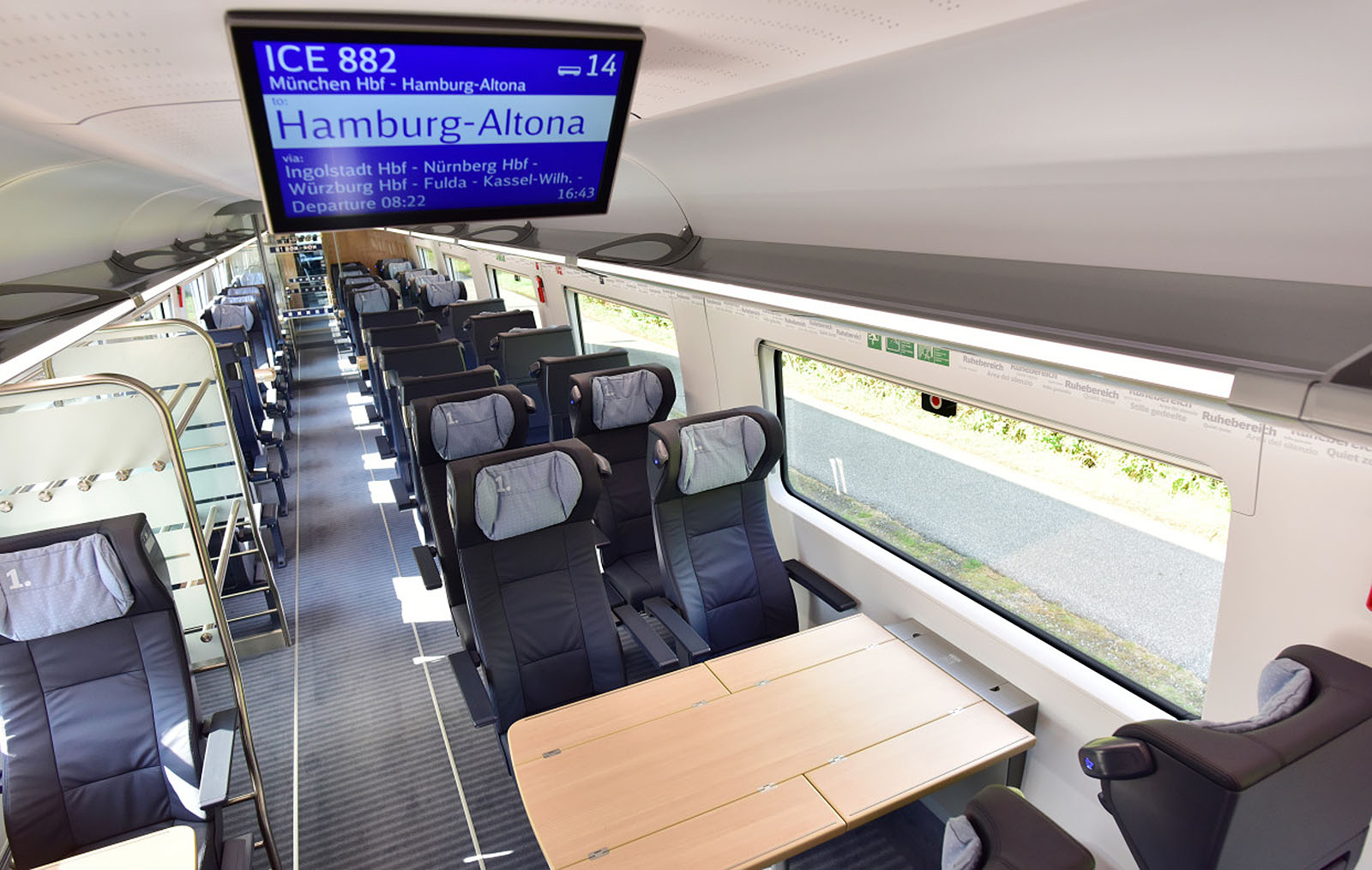 Current and future operations:
At this moment, around twenty new ICE4s are being operated between Hamburg – München and Hamburg – Stuttgart. As of December, the ICE4 will be introduced to the Berlin – Erfurt – München and Köln – Frankfurt/Main relations. First services in/to Switzerland are scheduled to commence in December 2019.
Take a look inside: