Welcome. Every Monday we bring you the latest news on new electric locomotives being built in Europe. New liveries and remarkable operator changes are also mentioned. Enjoy! Oh, do you have comments or questions, contact us here! So sit down, we have lots of news for you this week; 8 new locomotives, 10 new liveries, but also 2 accidents.. Let's start:
Alpha Trains: That is interesting! Alpha Trains 185 509, previously known as 185-CL 009 got an overhaul and a complete repaint. It did not get the most recent Alpha lime/silver design, but a blue/silver design that was used on the first TRAXX AC1 machines of the leasing companies that were put into service in the early 00s. The 509 did not have this livery before, it was originally delivered in the blue and silver of RBH Logistics (RAG at that time).
Alpha Trains > SNCB: it is final, the first locomotive that was part of the 'Cobra' contract has been given back to lessor. Alpha Trains 186 206 (ex SNCB 2814) moved away on 19.10.2017. It has been used by SNCB for almost nine years.
Alpha trains > Oceanogate: Another locomotive of the TRAXX DC range is now pink. Machine no. 483 014 recently got the full Oceanogate design. Pink are now 483 001, 007, 014, 018, 019 and 020.
Becaon Rail > HSL Logistik: Locomotive 185 594 is currently getting a full new livery on brown, with four orange stripes. The same is 185 599, 600 and 601. HSL Logistik has released an image on its facebook.
BLS Cargo: Two new Vectron locomotives were delivered to BLS Cargo last week. Machine no. 412 and 413 were seen on their way to Spiez on 19.10.2017.
Captrain / ITL: Locomotive 152 197 is at the Dessau workshops for an overhaul. We expect it to return, just like the 152 196, to return in lime and light grey. We made an overview of all locomotives that still sport the 'good old' Siemens Dispolok livery by the way.
strong>DB Cargo: Today, DB Cargo 187 139 completed its maiden run.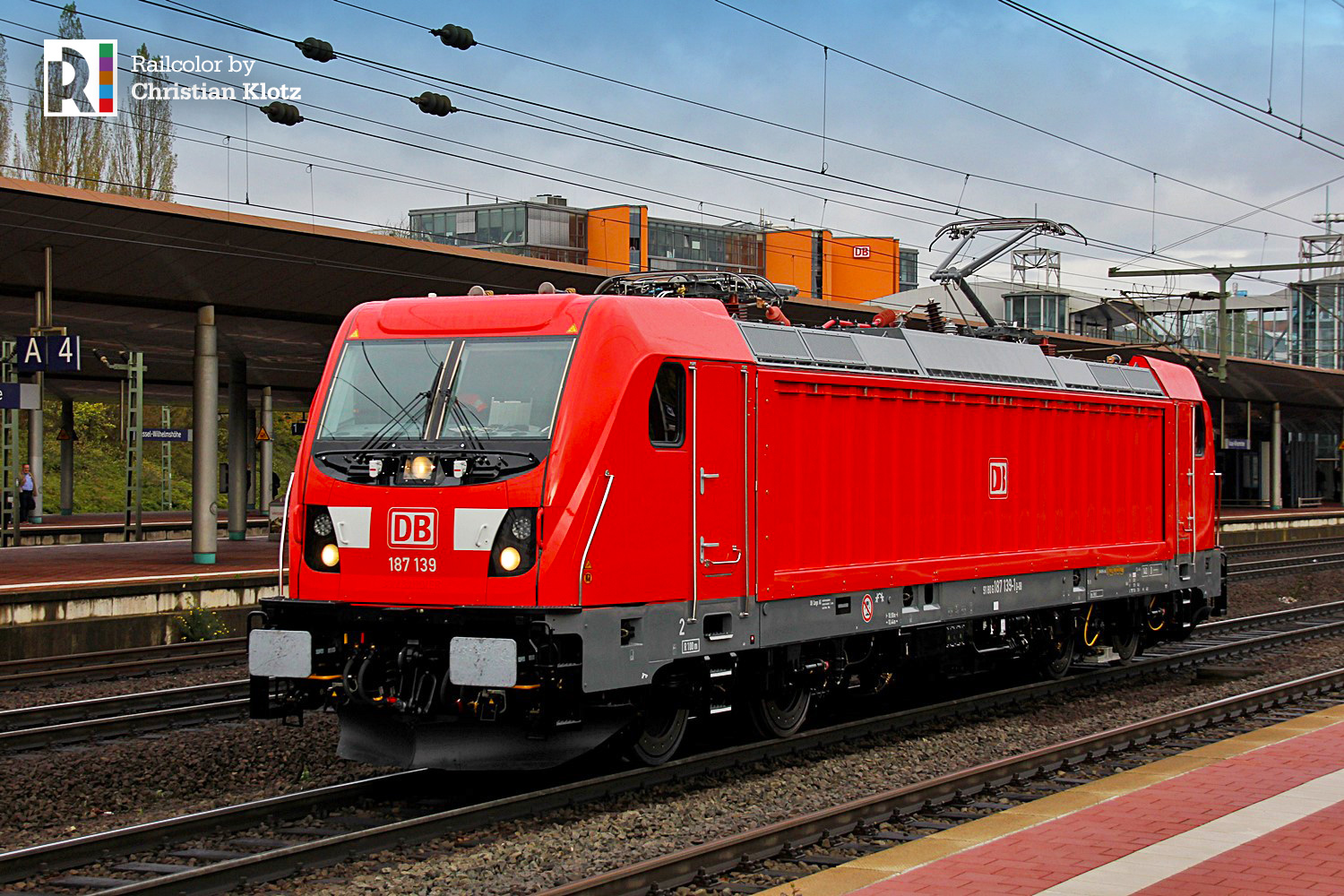 Dinazzano Po: The EuroLight locomotive, property of Italian freight operator Dinazzano Po recently got a make-over. It is now silver and orange.
ELL: The new 193 232 was white, but now it has the ELL standard livery.
ELL > LTE: Freight operator LTE has now three Vectron locomotives in its fleet that are being operated in the Netherlands: 193 261-263. No. 263 just got C2C stickers, the same as on the 193 203 for example.
ELL > TX Logistik: The new 193 231 is now in service. After a visit to Hungary on 09.10.2017, the machine is now hired to TX Logistik.
Macquarie Rail > DB Regio: new in the fleet of DB Regio in the Stuttgart region: Macquarie Rail locomotive no. 185 637. Passenger trains in this region get a new yellow and white design, is that why they took the 637? 😉
Macquarie Rail > IGE: Locomotive 285 103 now has IGE logos on its fronts.
mgw and Hector Rail: Both companies have made public that they have signed a a five-year full-service provision contract. The two parties will be collaborating to deliver a comprehensive maintenance strategy for Hector Rail's growing modern fleet. Maintenance operations are due to start in January 2018.
Going forwards, mgw Service will be responsible for the maintenance of Hector Rail's growing modern fleet. This will include the Vectron 243, Taurus 242 and Traxx 241 as well as the ongoing maintenance of the 441 locomotives. Both parties will be working together closely to drive the reliability, availability and overall performance of these locomotives and ensure full coverage in all Hector Rail operating regions. As Hector Rail continues to grow and invest in a new fleet, this partnership will take on even greater importance for both parties.
MRCE: Locomotive ES 64 U2-011 is now black! This means there is no Siemens ES64U2 locomotives operated anymore in the classic, original 'Siemens Dispolok' livery. We are only aware of three machines that still should have it: ES 64 U2-020, 060 and 068, but they have a full wrapping in a different design.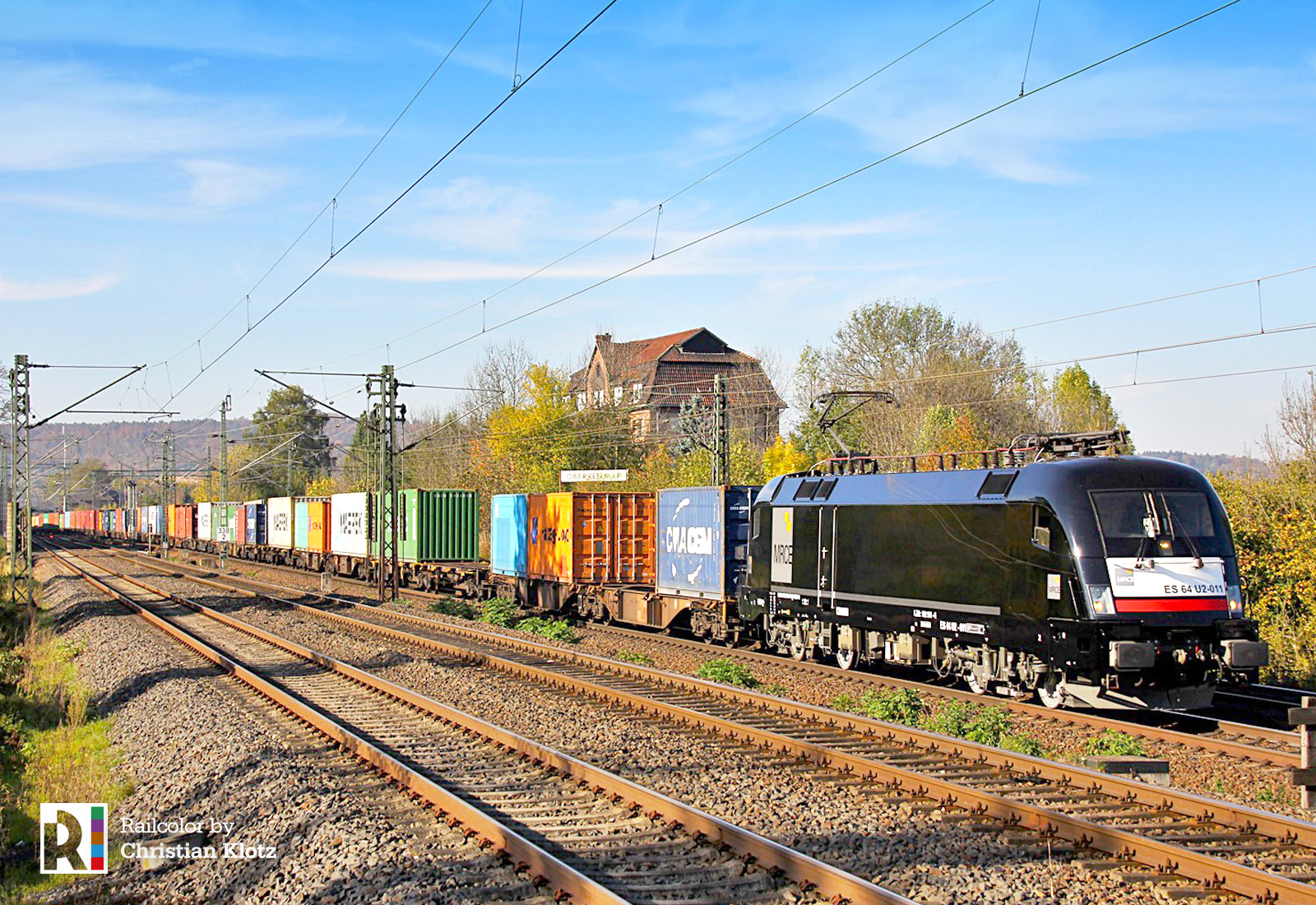 ÖBB: Yes it really needed some new paint, finally it got some: Since 2009, locomotive 1116 003 had a full 'Rail Cargo Austria' wrap but over the years it got damaged and pale… the locomotive was not really good promotion anymore.. But the matter has been dealt with. Recently the 003 was called-in and it got its stickers removed a full repaint. Now it standard again, but shiny and fresh.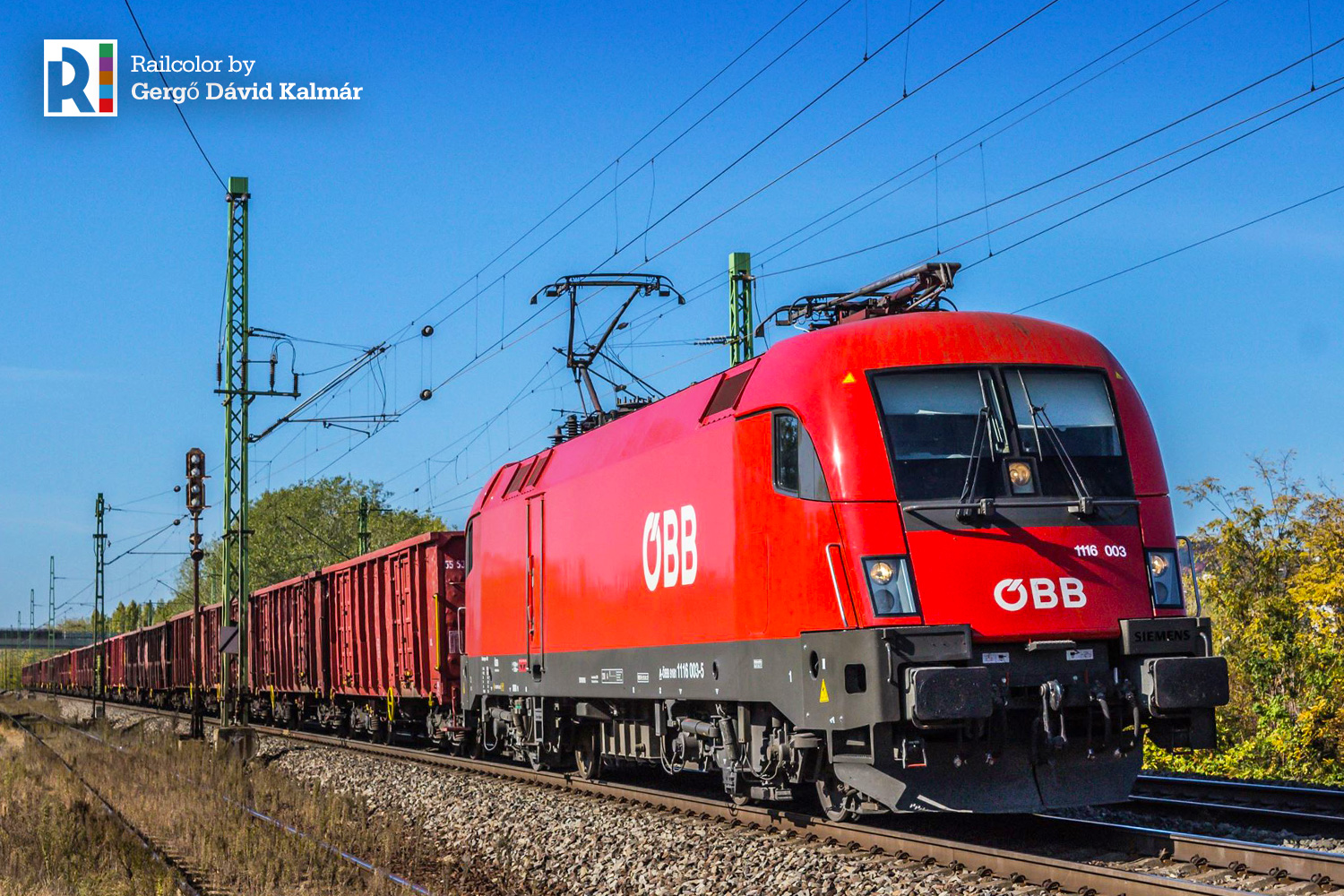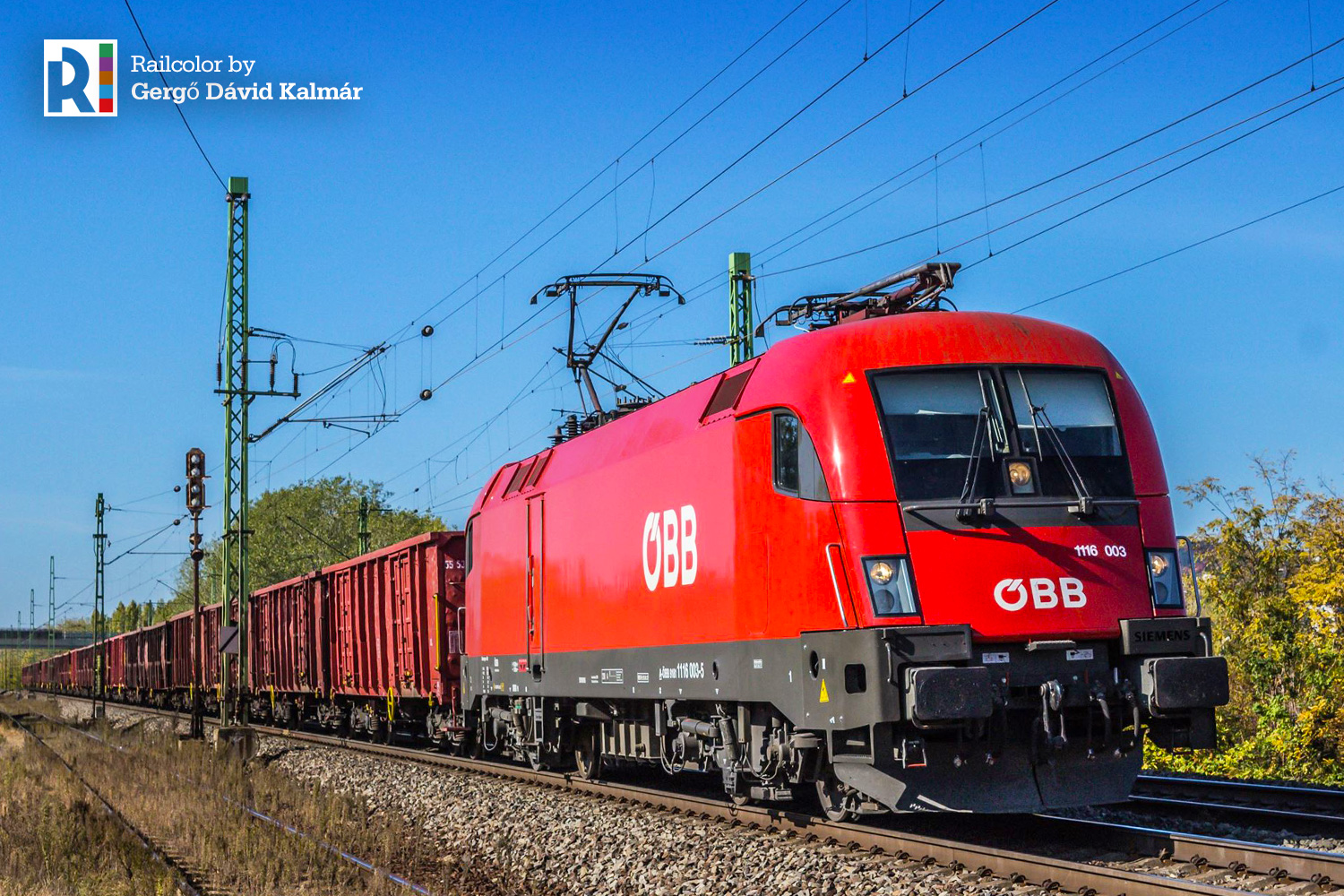 Railpool: More and more new TRAXX F140 MS2e locomotives for Railpool are being released from the Bombardier factory in Kassel. On 20.10.2017, two machines had a maiden run, the designated 91 80 6186 452-9 D-Rpool and 91 80 6186 454-5 D-Rpool. Both have a white and red front and are equipped for D/A/CH/I/B/NL. Meanwhile, similarly equipped 186 450 is testing in Belgium. The combination of countries of the classic 'transalp' package (D/A/CH/I/NL) with Belgium added to the equipment is new to Railpool.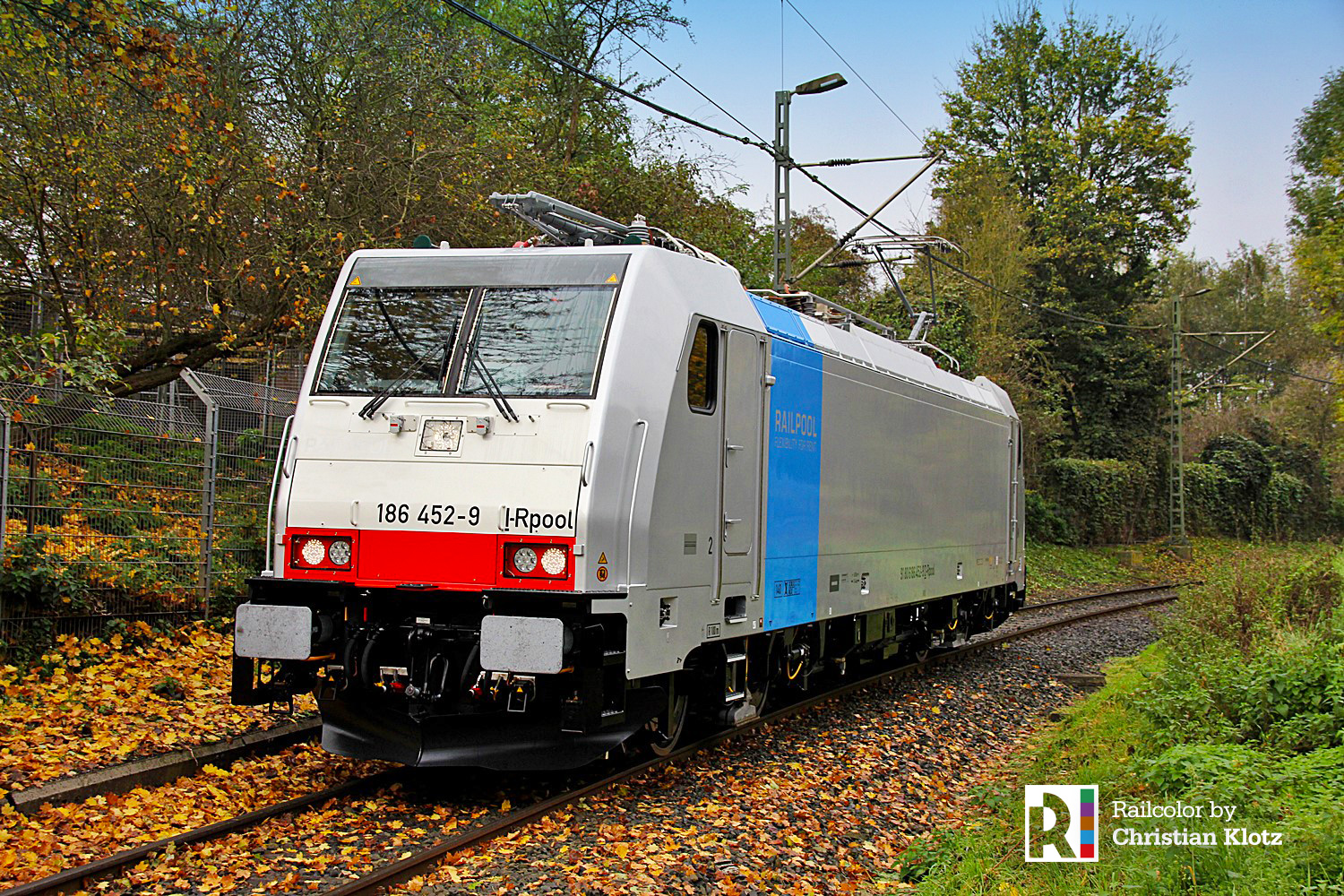 Railpool > BLS Cargo: The new corporate identity of BLS Cargo is spreading. Now also lease locomotive 187 008 is supporting it. The locomotive has a new Flex Panel promoting 'Schweizerzug'.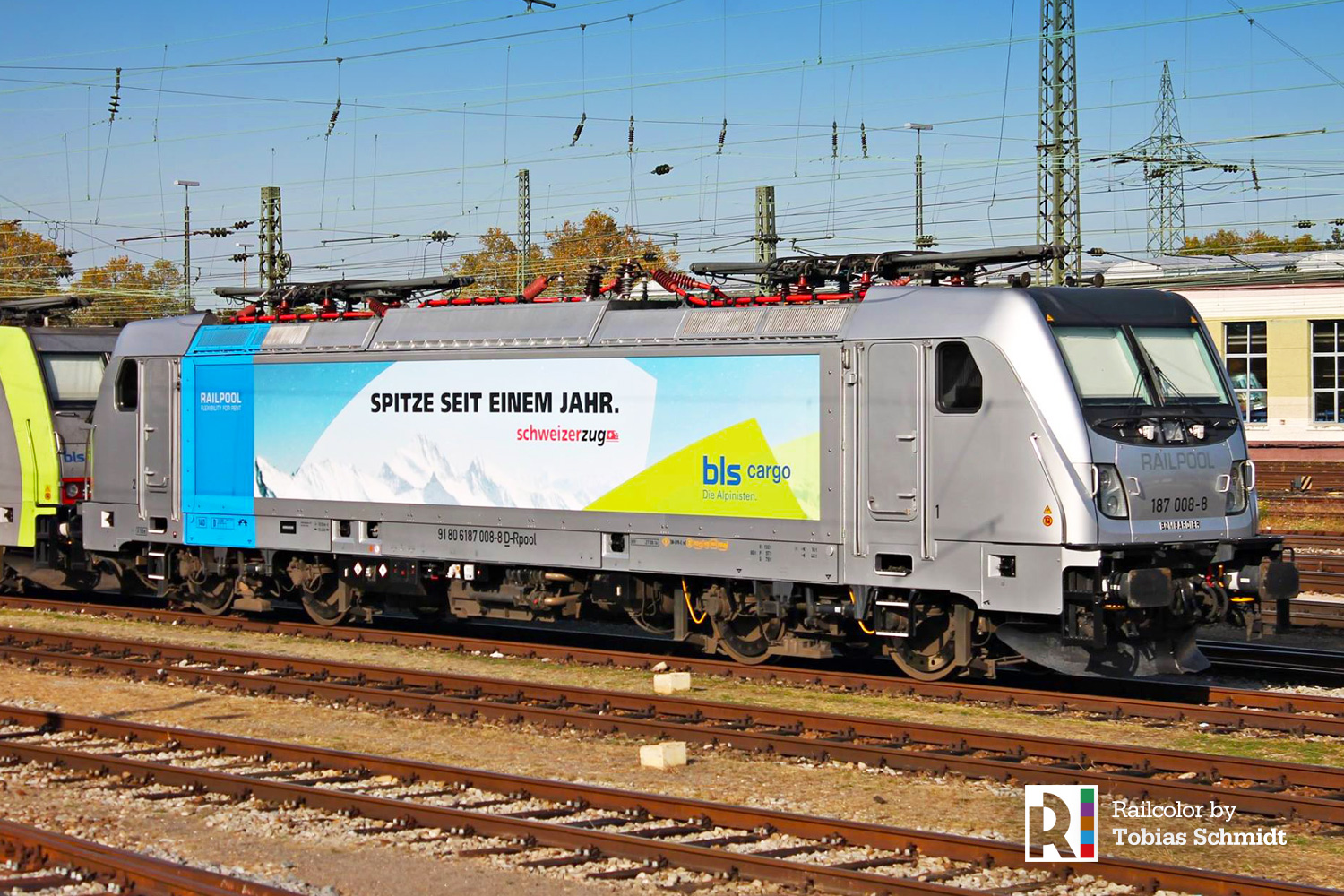 Railpool > DB Regio: DB Regio in Nürnberg is preparing for the introduction of passenger trains pulled by Railpool Vectron locomotives. Locomotive no. 193 801, 802 and 804 have already arrived at the depot. As of December they will be in passenger service between Nürnberg – Sonneberg with RegionalExpress trains, that make use of the 'Neubaustrecke'.  193 804 now has tiny 'Bahnland Bayern' decals on its sides.
Railpool > Lotos Kolej: Locomotive 483 255 / 5170 018 has derailed today, at Gniezno in Poland. First images have appeared on Rynek Kolejowy.
SNCB/NMBS: Locomotive 1301 caught fire on 19.10.2017 at Geraardsbergen (BE).
Unipetrol: The biggest news of last weekend, the first Vectron locomotive for Unipetrol Doprava has been released from work. The multi system locomotive is equipped for CZ/SK/DE/AT/PL/HU/RO and numbered '91 54 7383 050-2 CZ-UNIDO' with short number '383 050-2'.
On 21.10.2017 the (still white) machine was seen on transport with Akiem 186 352 and Israel TRAXX 3001 to VUZ Velim.