Not many TRAXX locomotives leave the Bombardier assembly factory in Kassel (DE), without being documented by Christian Klotz. New machines, freshly overhauled locomotives, and new liveries, Mr. Klotz always brings us fresh images featuring Bombardier's TRAXX platform.
---
Bombardier is filling the gaps. New TRAXX MS2e locomotives, better known as 'the 186', get designations based on which numbers are still unused under 500. Locomotives get numbers that fit in between older batches. Rhenus Rail therefore got a 268 and 269, Akiem got 186 188-196 and a 260 and now it continues with the 351.
For Railpool three number series are currently being completed at the same time: 186 25x, 186 44x and 186 45x. We think that the latter two will finally be one batch comprising of the new 186 445-454.
Last week two of the machines belonging to this latter batch had their maiden run: 186 452-9 and 186 454-5. Two locomotives in the standard Railpool livery but with a white front section and a red bar around the lower head lights. Amongst other things, this tells us that these locomotives will be equipped for services in Italy.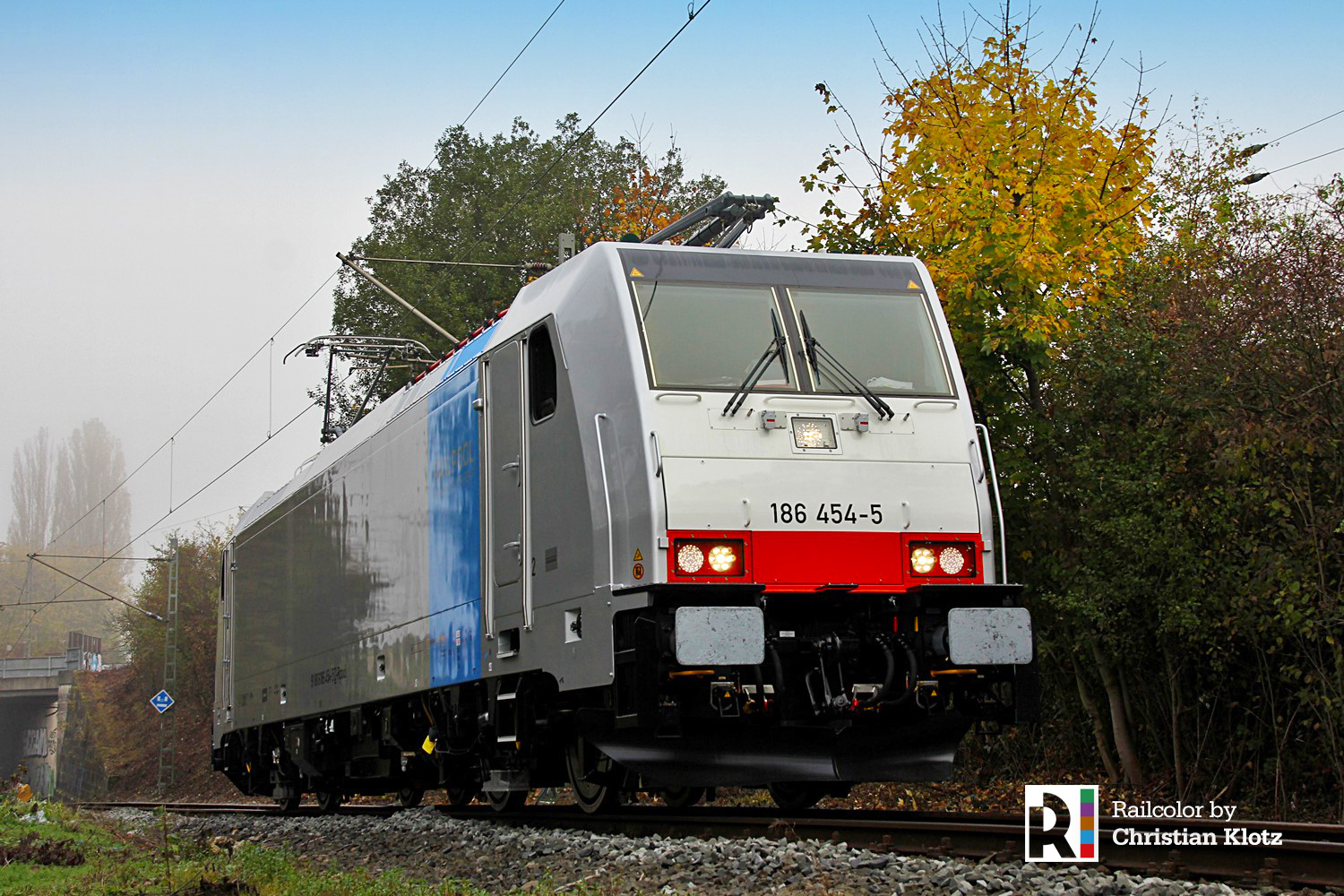 Indeed, both the 452 and 454 have the country specific package for DE/AT/CH/IT/BE/NL. And this is new to the fleet of Railpool, as Belgium is a new addition. (Railpool 186 101-110 and 251 are DE/AT/CH/IT/NL). Since March of this year, 186 445 is out and about and used for testing in for example Switzerland. 186 450 is currently in Belgium for homologation runs.
Note that these new locomotives also have LED front lights, which is reasonably new to this type of locomotive.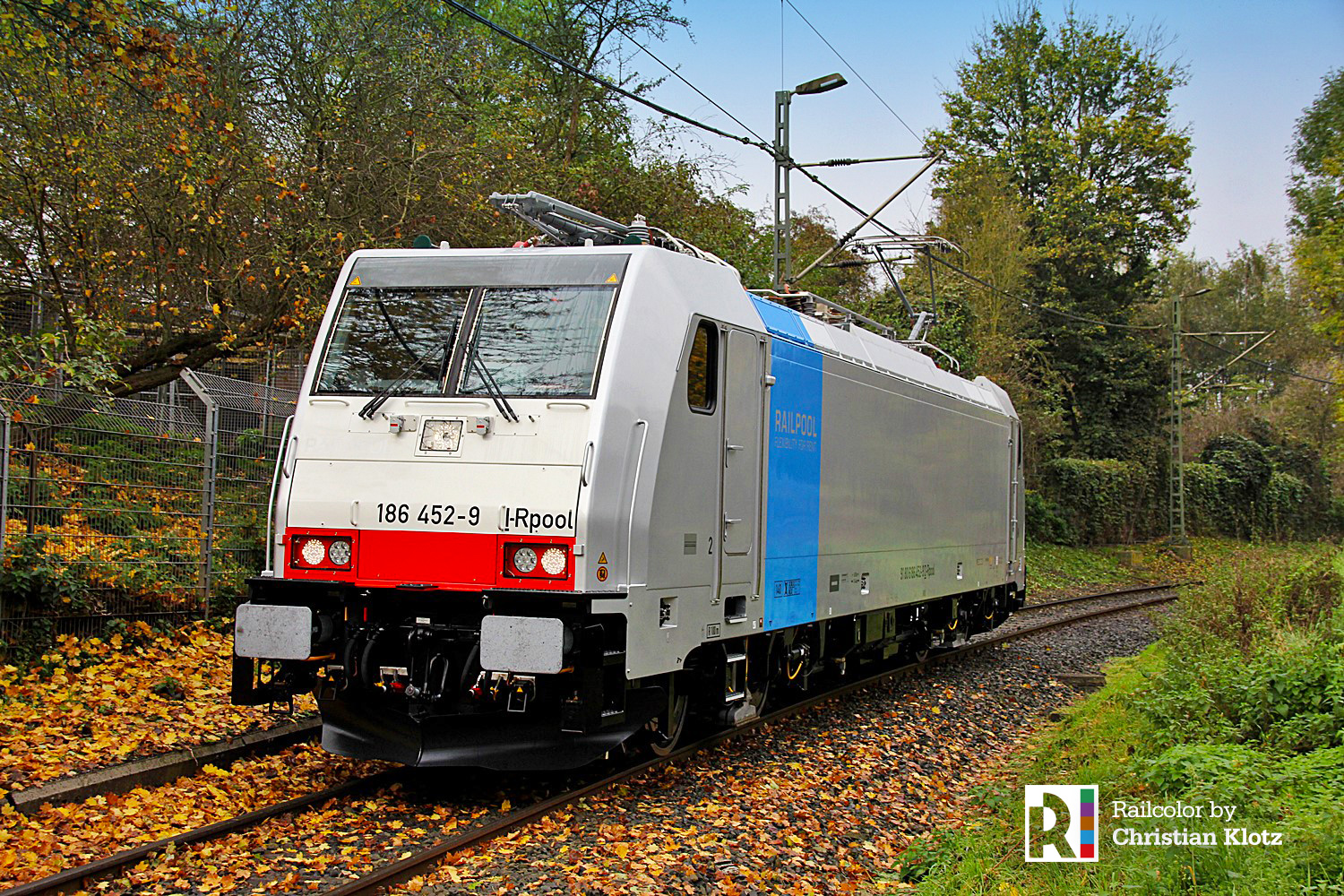 Check out the full list of TRAXX MS2e locomotives for Railpool on Railcolor