Our Expert subscribers received the news first: a new open-access operator has appeared on the Italian railway radar. Founded in 2019 as an extension to the Portuguese company, Medway Italia Srl. can be now seen in action in Italy.
We thank Filippo Benigni and Giovanni Grasso for the nice pictures and information. Click their names an check out more nice photos.
Three Medway trains are being reported currently:
The first one is between the port of La Spezia and the railway yard of Padova Interporto – running as five couples per week;
Two more services, connecting Rivalta Scrivia with Padova and Bologna.
Medway Italia currently uses four electric locomotives for its long-haul services, next to MRCE ES64F4-110 in black there are three TRAXX MS2e machines, leased from Railpool; 186 281, 284 and 290. While 284 is in standard Railpool-design, the other two have special yellow stickers. We received some nice pictures, showing:
186 281
The locomotive is seen driving container service 56120 from La Spezia Marittima to Padova Interporto, while passing in Firenze Castello station on 18.02.2020:
186 290
The second view is very scenic. It shows 186 290 with another container train, this time 56006, which is running from La Spezia Migliarina to Padova Interporto. The image was captured near San Donnino (Florence), on 05.02.2020: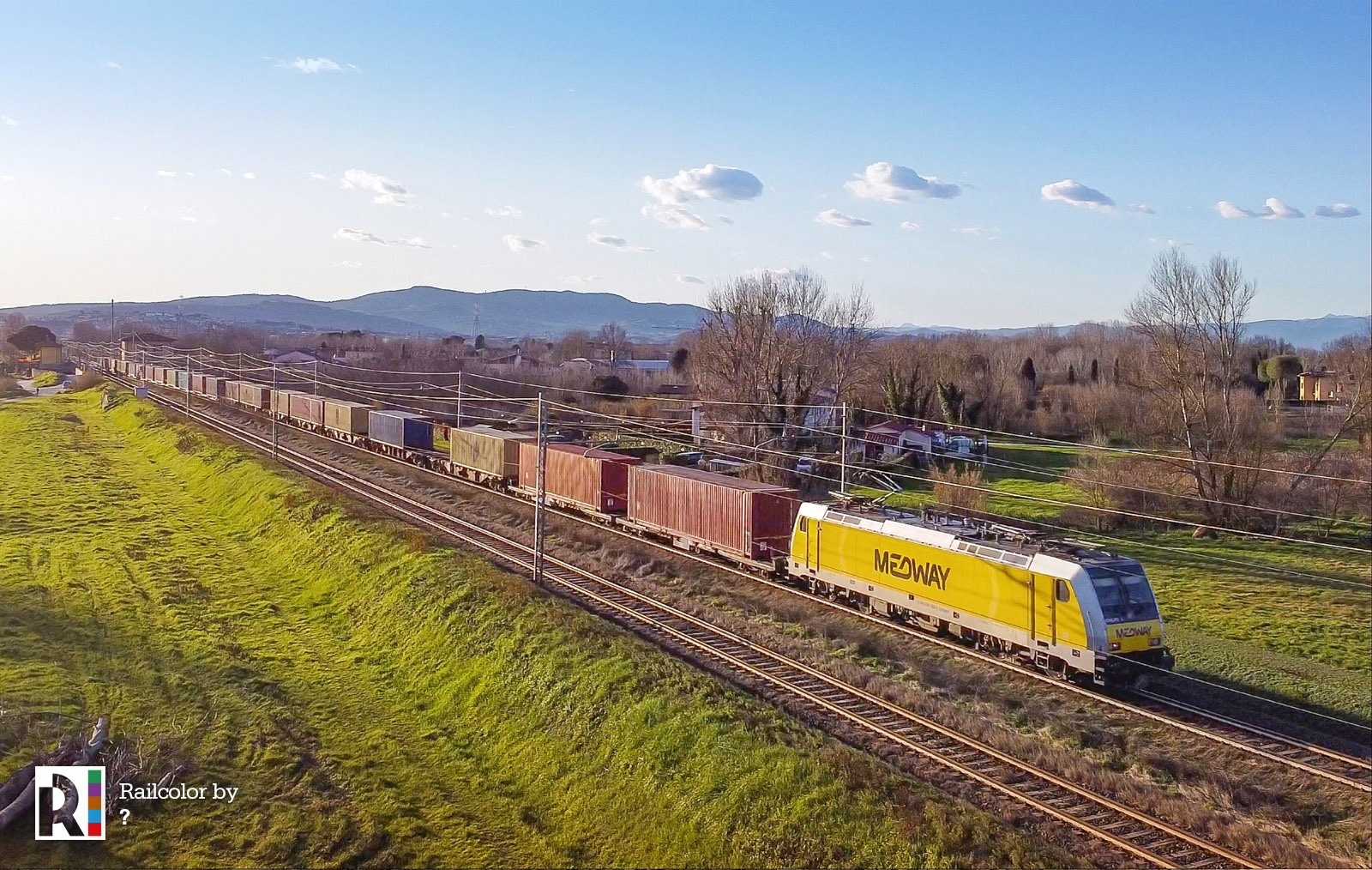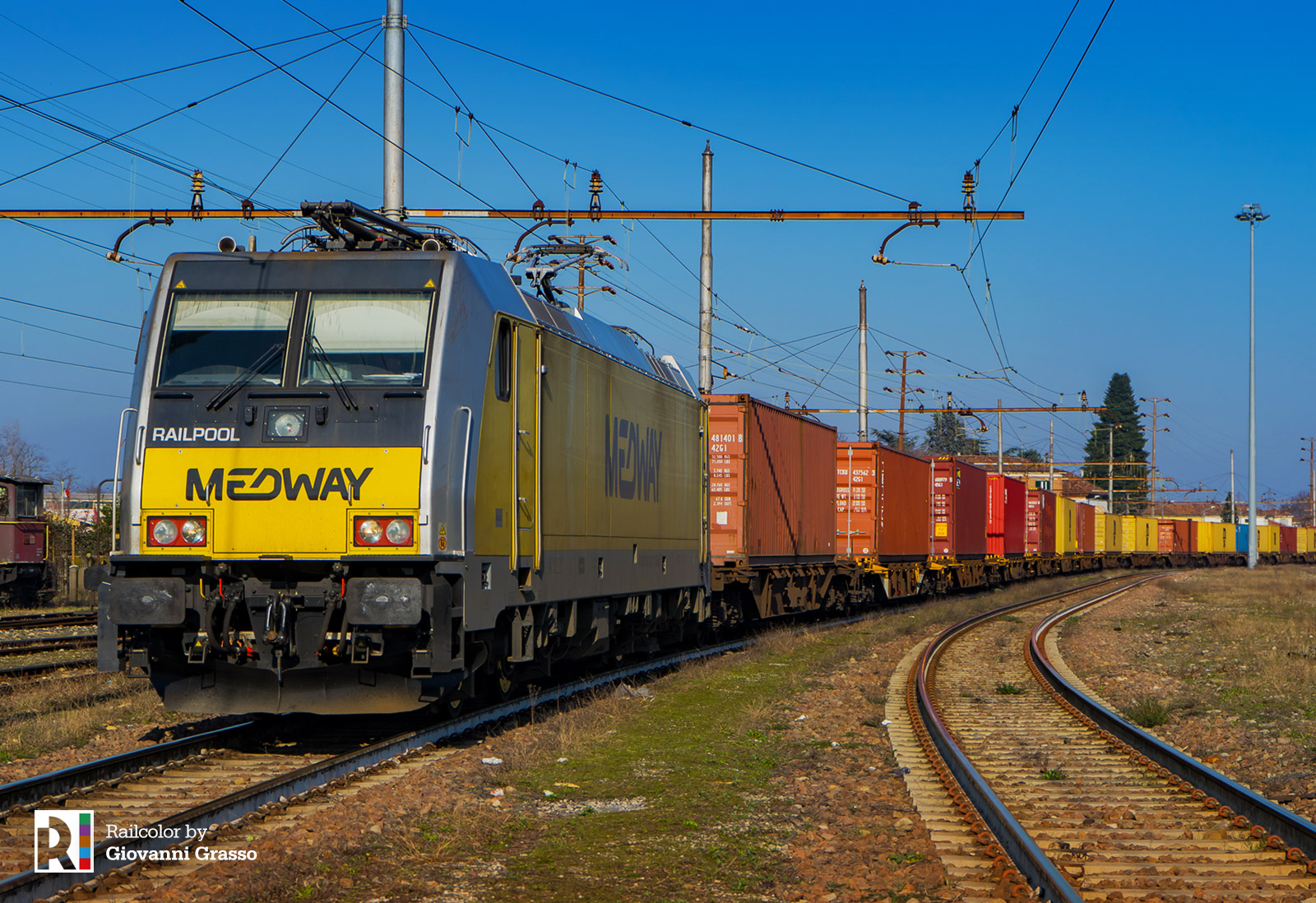 About Medway's operation in Italy
To find out more details about Medway Italia Srl., make sure to check out our Expert article, featuring the newly wrapped (and unwrapped) 186 290:
[PT / Expert] Surprise: Railpool TRAXX MS2e in Medway design [updatedx2]