The pink is gone, at least on the outside, and blue took its place. STIF (Syndicat des Transports en Ile-de-France) is no more, the public transport company from Paris has a new name: "Ile-de-France mobilités", or IDF Mobilités. The pink-red gradient in the design was based on the corporate identity of the Franch railways SNCF. IDF Mobilités has a light-blue as its standard color.
In december 2014 STIF placed an order for 42 Regio 2N trains with Bombardier. This year, another 83 units were ordered. They will be used on the Paris lines RER D, N and R. The units for IDF Mobilités will be the 'Z 57000 L' series, sporting 9xx numbers on its front.
Update: Indeed the first two units for IDF Mobilités were delivered as Z 57000 with the short numbers 901L and 902L. But apparently the numbering has changed, as the next two trains have the short number 003R and 004R. The train with the new IDF Mobilités livery in these pictures is unit 003R.
This image below, published earlier this year, shows the first Regio 2N for STIF (already sporting the logos of IDF Mobilités). If you compare the train's livery with the title image, almost all except for the SNCF logo has changed. Blue doors, blue striping, the black and silver areas switched places. Large blue IDF Mobilités logos have been added to the design.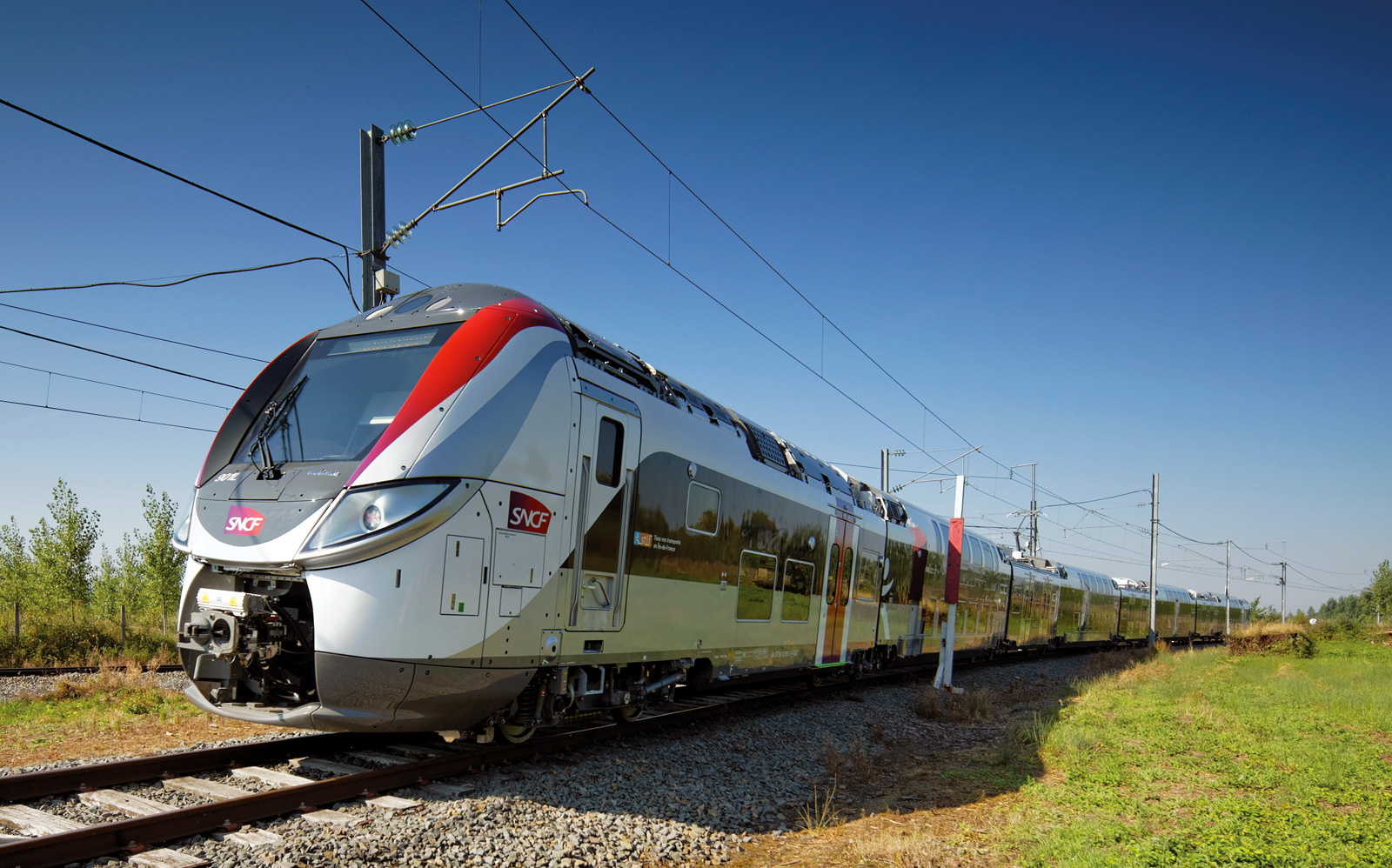 When looking at the interior, we can not find differences (it would be a waste of time and money to change the new seating upholstery..), so here the SNCF color tones will remain.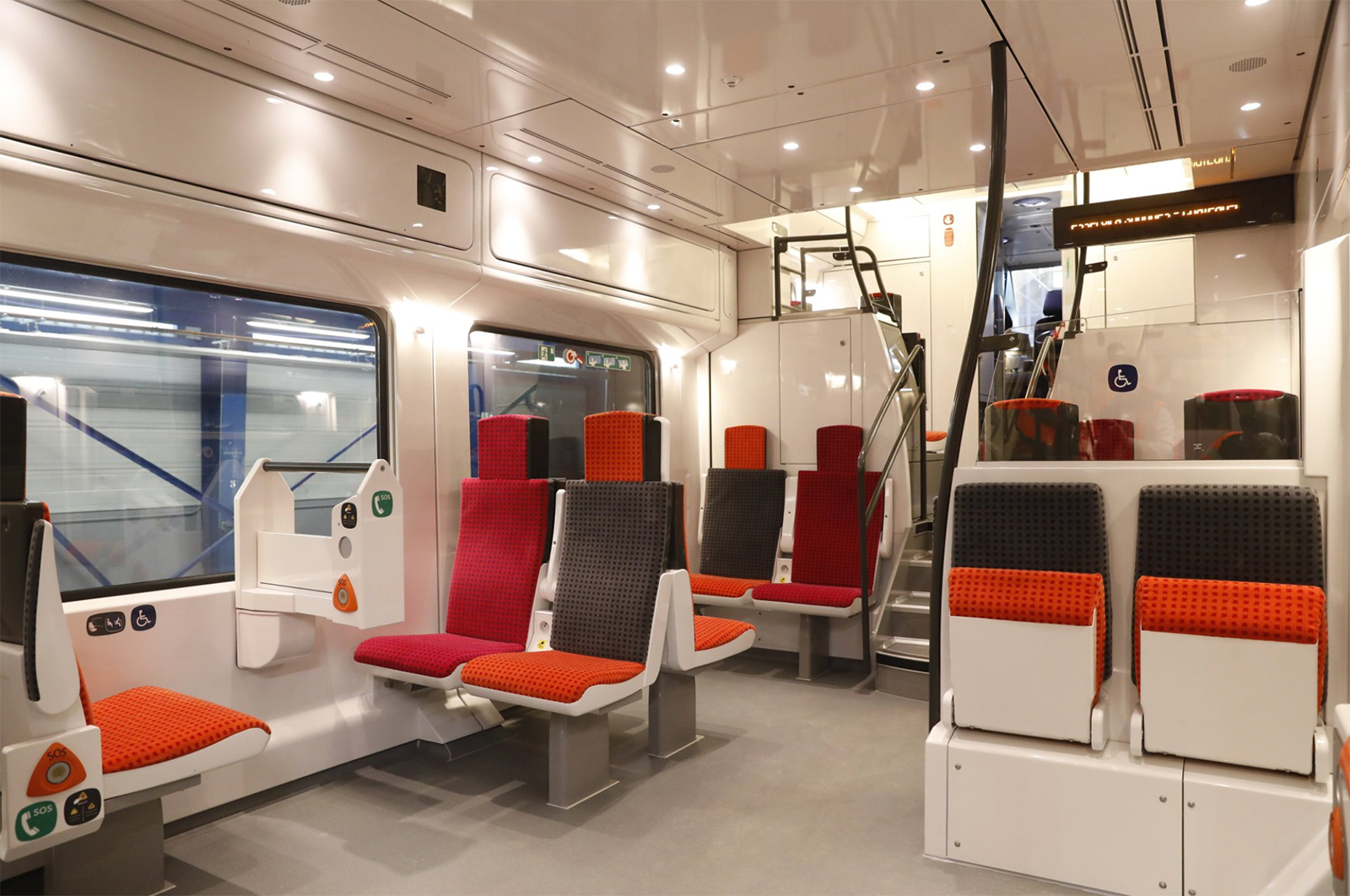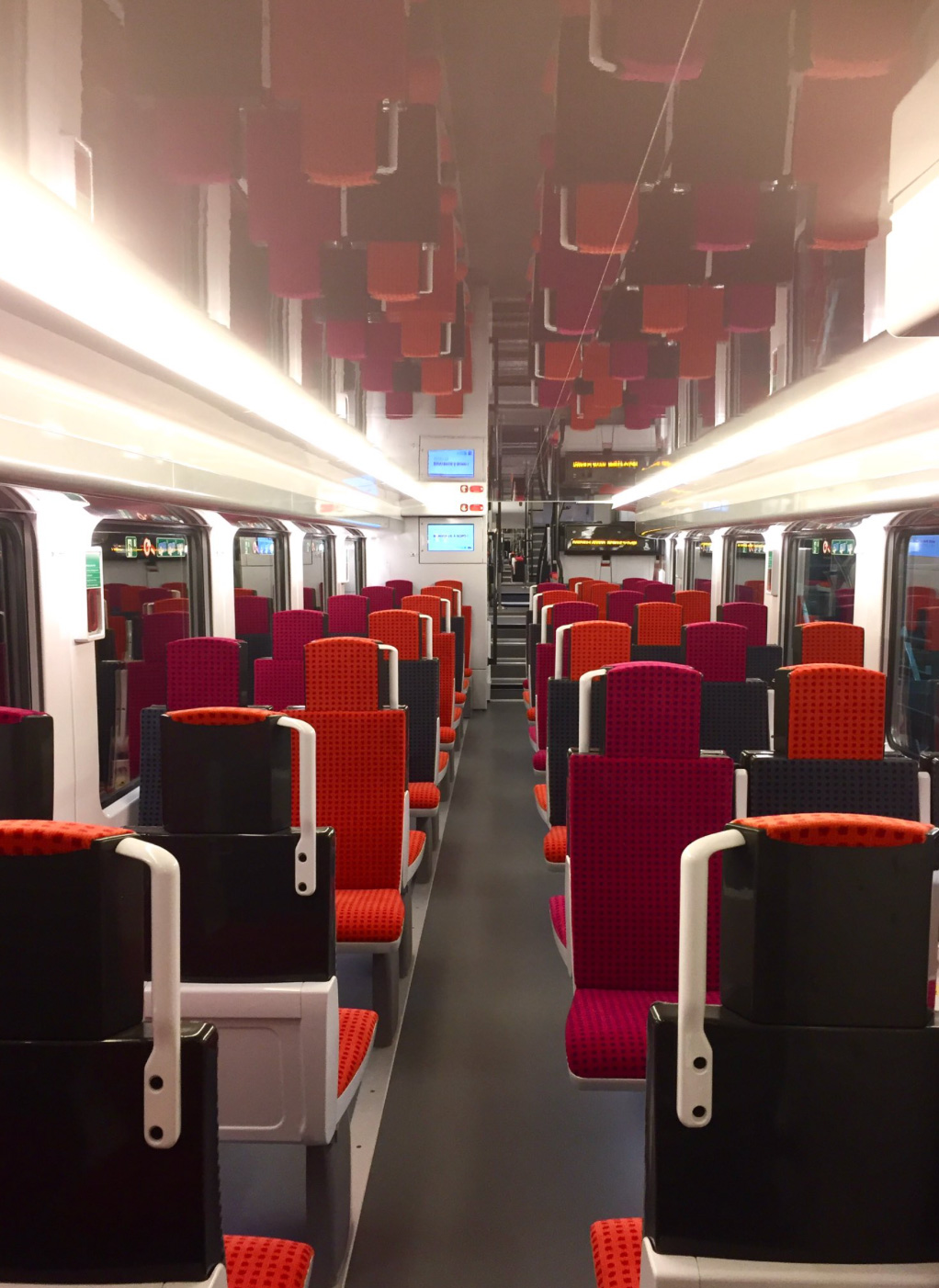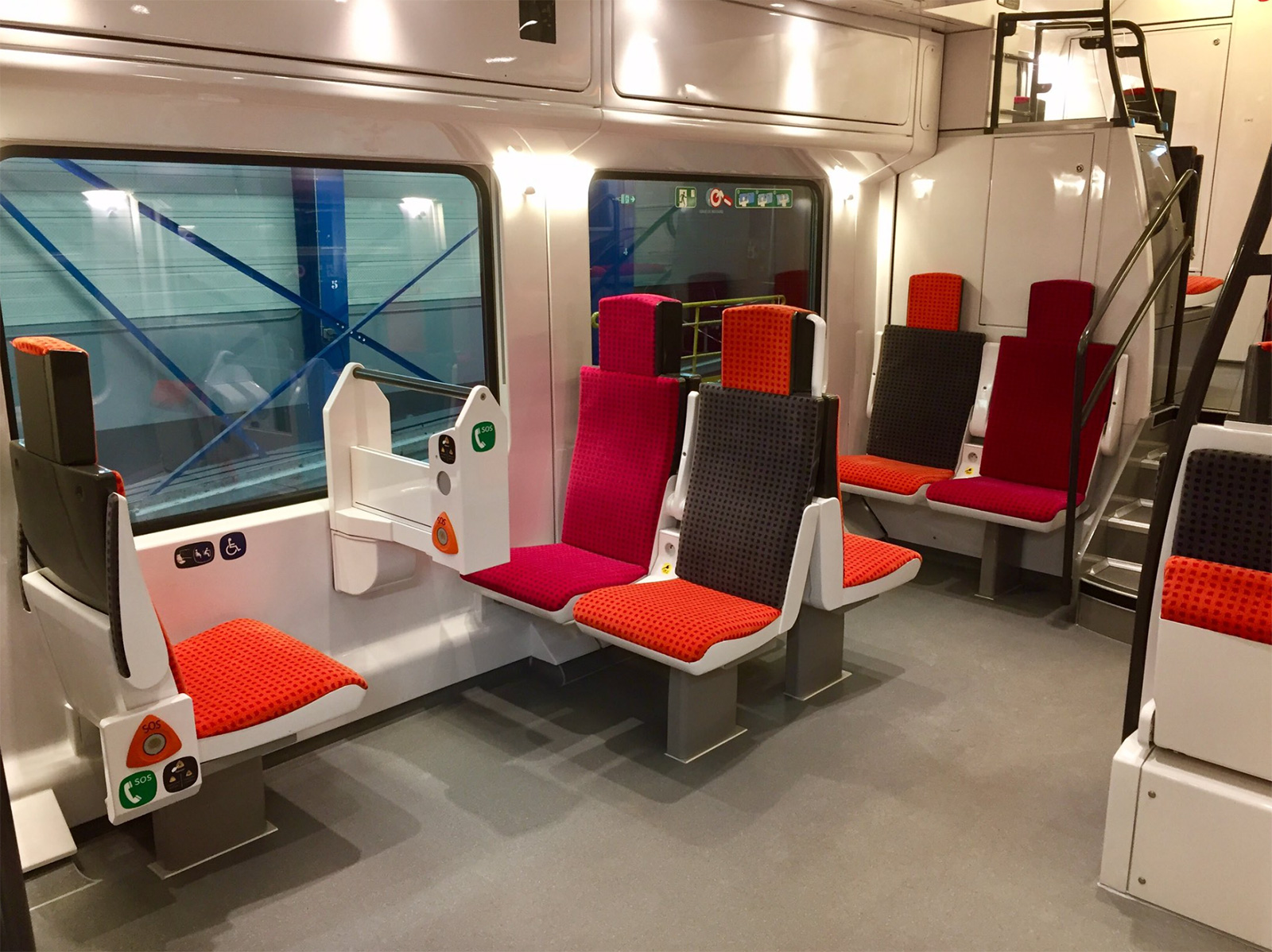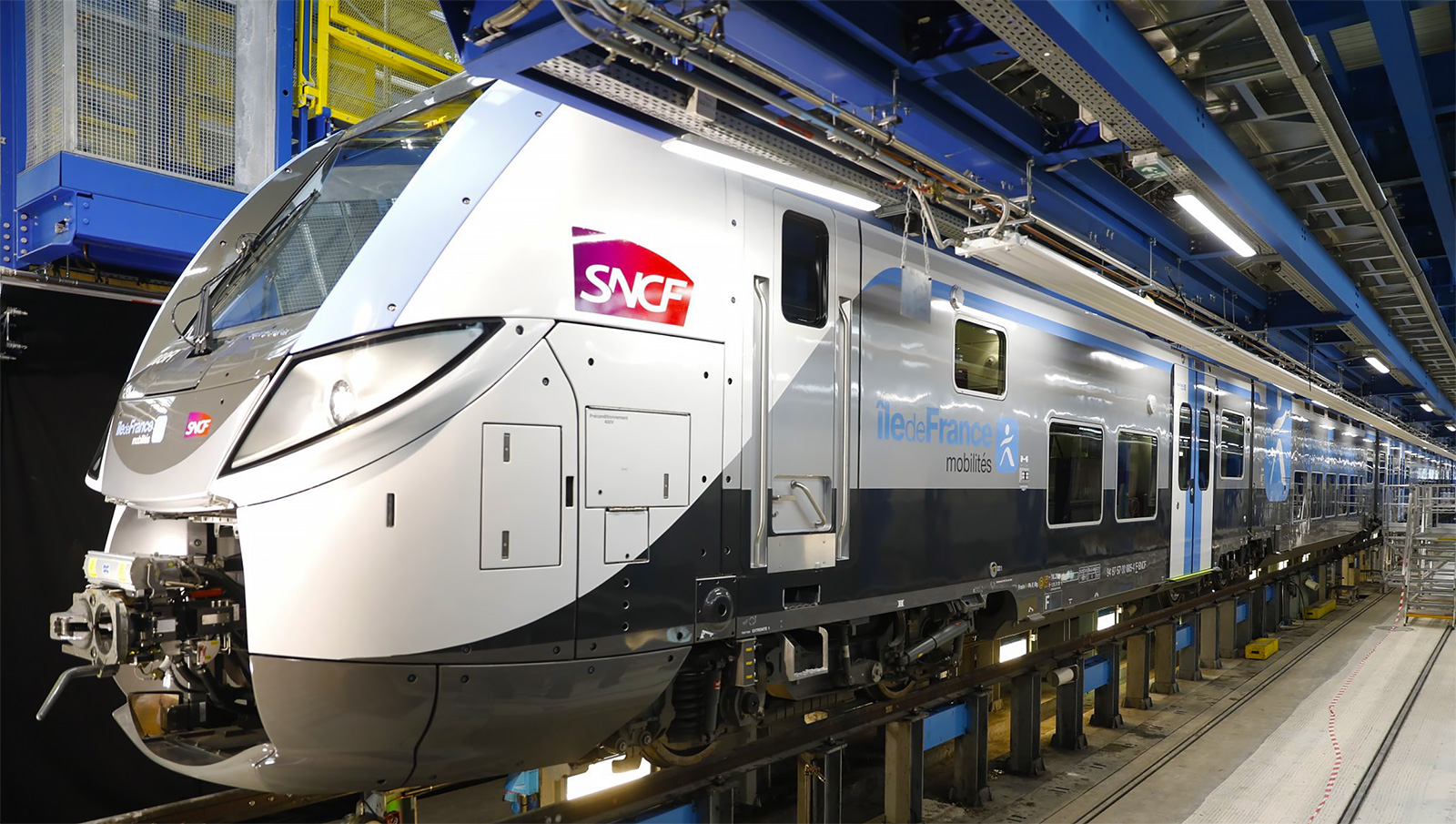 Update 25.10.2017: Bombardier has published a video of the presentation of unit 003R: