Welcome. Every Monday we bring you the latest news on new electric locomotives being built in Europe. New liveries and remarkable operator changes are also mentioned. Enjoy! Oh, do you have comments or questions, contact us here!
DB Cargo: We owed you still an image of the newest DB Cargo electric: no. 187 136, which had its maiden run on 09.10.2017.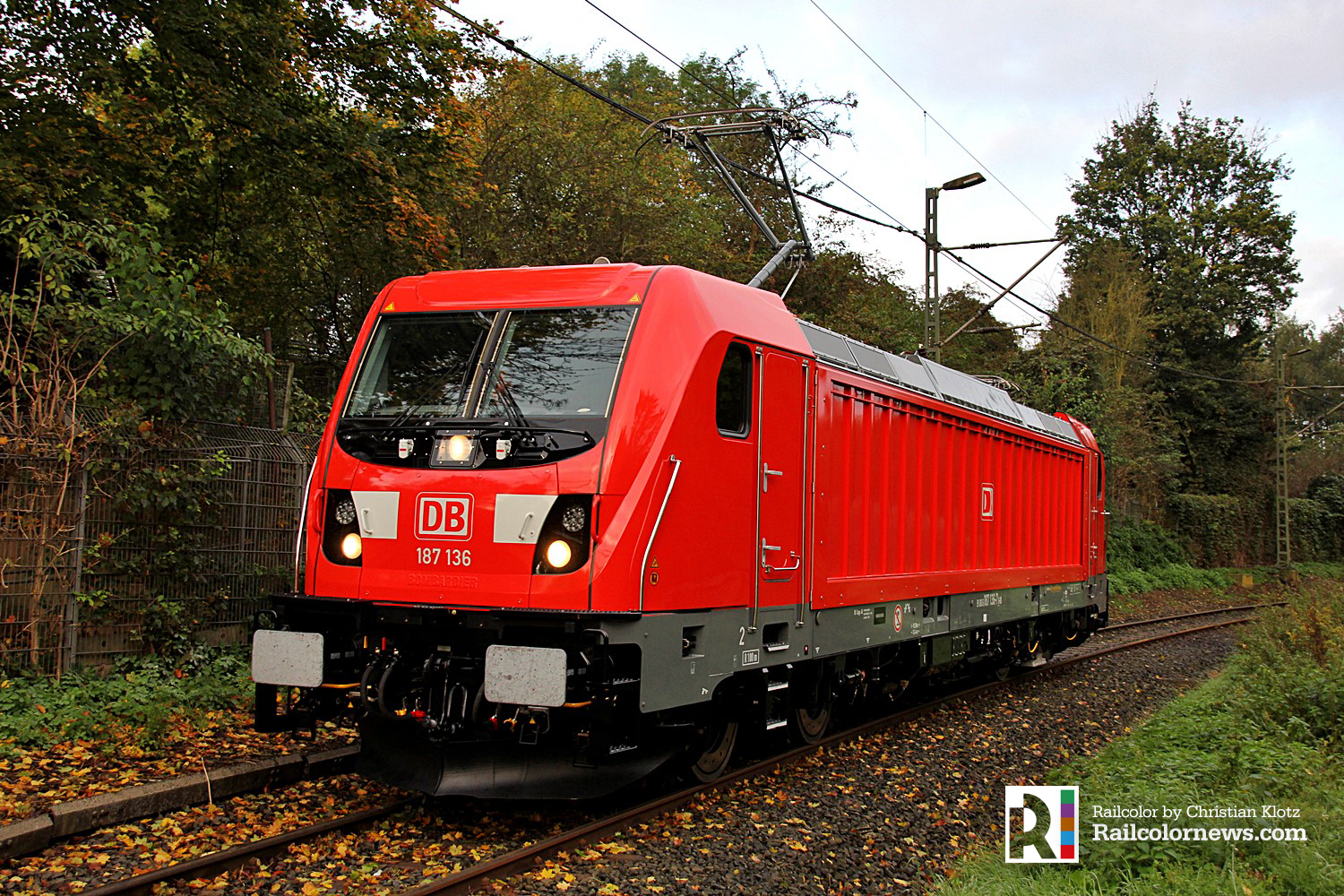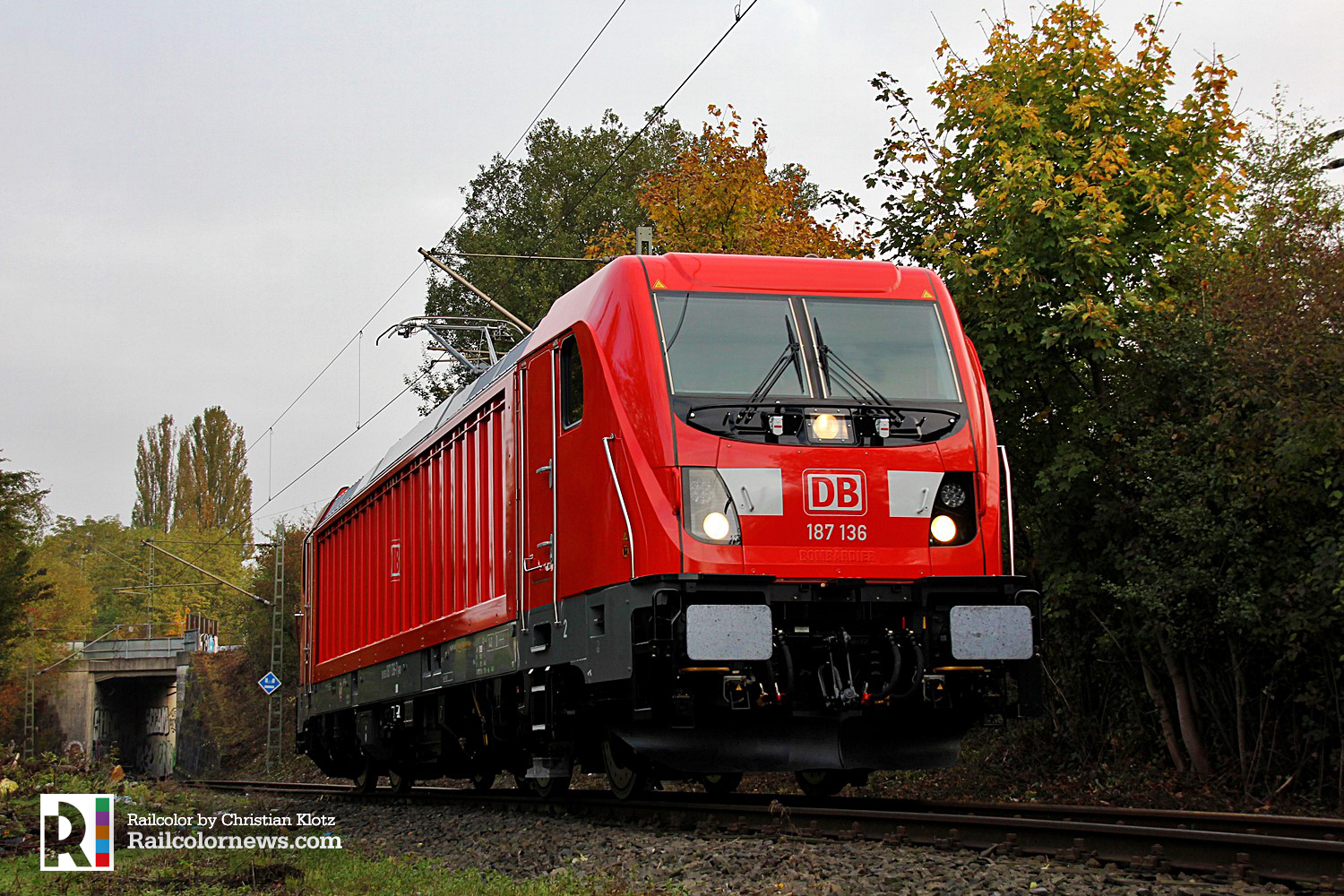 Inrail: More details were published last week about the three new Vectron locomotioves that Italian freight operator Inrail has on order. Unlike what we stated before, it will not be three DC locomotives for domestic services only. They will all three be different:
1x Vectron DC: a 191 series locomotive for Italy only, coming in January 2018
1x Vectron MS: the first multi-system Vectron for an open-access operator from Italy! Scheduled delivery is July 2018
1x Vectron DC with diesel-power module (DPM): To be delivered in October 2018
Lineas: Keeping up with Lineas. The freight operator from Belgium is constantly adding Railpool TRAXX MS locomotives to its fleet. Newest addition is the 186 182. Lineas now operates Railpool 186 182, 252-255, 291, 293, 299, 427 and 455.
Metrans: We have fans that pay attention to details. We need you! A picture was send to us showing the actual country specific package of Metrans locomotive 386 030. Still many countries crossed out, but the grid clearly tells us the locomotive is configured for CZ/DE/AT/BE/SK/HU/NL. Until now we stated that the 386 028-030 would have the same configuration as the 386 001-027, but with Dutch railway signalling system as an extra. But this is not true for the 030, and most likely not true for the 028 and 029 either. These machines have no equipment for Poland, but do have the systems for Belgium.
MRCE: Two new Vectron MS locomotives for MRCE were seen last week; the designated X4E-671 and -674. This means that we have got them all, except for the very last one of this 36-locomotive DE/AT/IT homologated batch: -675. Check out the full list on Railcolor.net.
Raildox: The German rail freight operator Raildox has decided to order a third TRAXX AC3 electric. it will be the designated 187 319 and it will be delivered in February 2018. But first, Bombardier will deliver the 187 318 in November.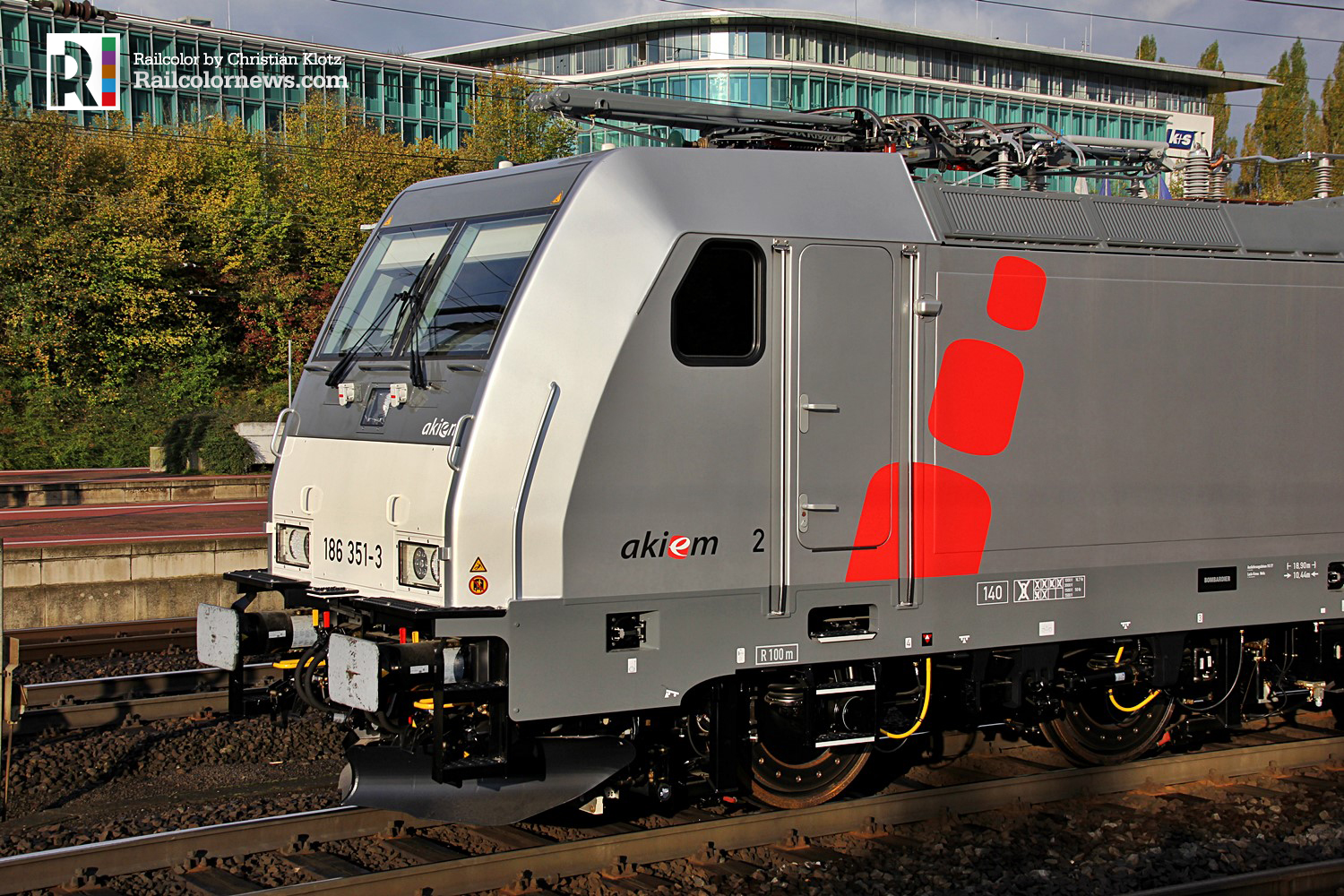 SBB Cargo: blogs about its new H3 shunting locomotives. The Alstom locomotives will be tested in every day practice for a period of two years.
Siemens: Last week, Vectron no.200 was seen again! The white painted locomotive, with destination display is still sporting its green corona and its 200 number on its fronts. We saw this machine earlier this year, in April 2017. It is remarkable that Siemens has not prepared locomotive 22037 / X4-198 (NOT X4-200!) for a customer until now.
Unido: Too nice not to show: a new heavily modernized 753 series locomotive, the first one in the white/turquoise livery of Unipetrol Doprava. Maybe its looks tell us something about the Vectrons that are coming soon?
Did you already see our Skoda Karoq Expres photo special?