On Saturday 23.09.2017, everybody who was interested could visit the Linz workshops of ÖBB Technische Services. This company, part of the Austrian railways (49% ÖBB-Personenverkehr and 51% Rail Cargo Austria) focuses on (heavy) maintenance, overhaul, repair and assembly of all types of rail vehicles. 
Every year, many locomotives are being called-in to Linz. The fact that it is ÖBB-owned, does not mean it does work on locomotives of other operators too. In Linz also many lease locomotives and privately operated machines are being repaired or are getting an overhaul. We made a selection of what was on display:
Modern three-phase electrics: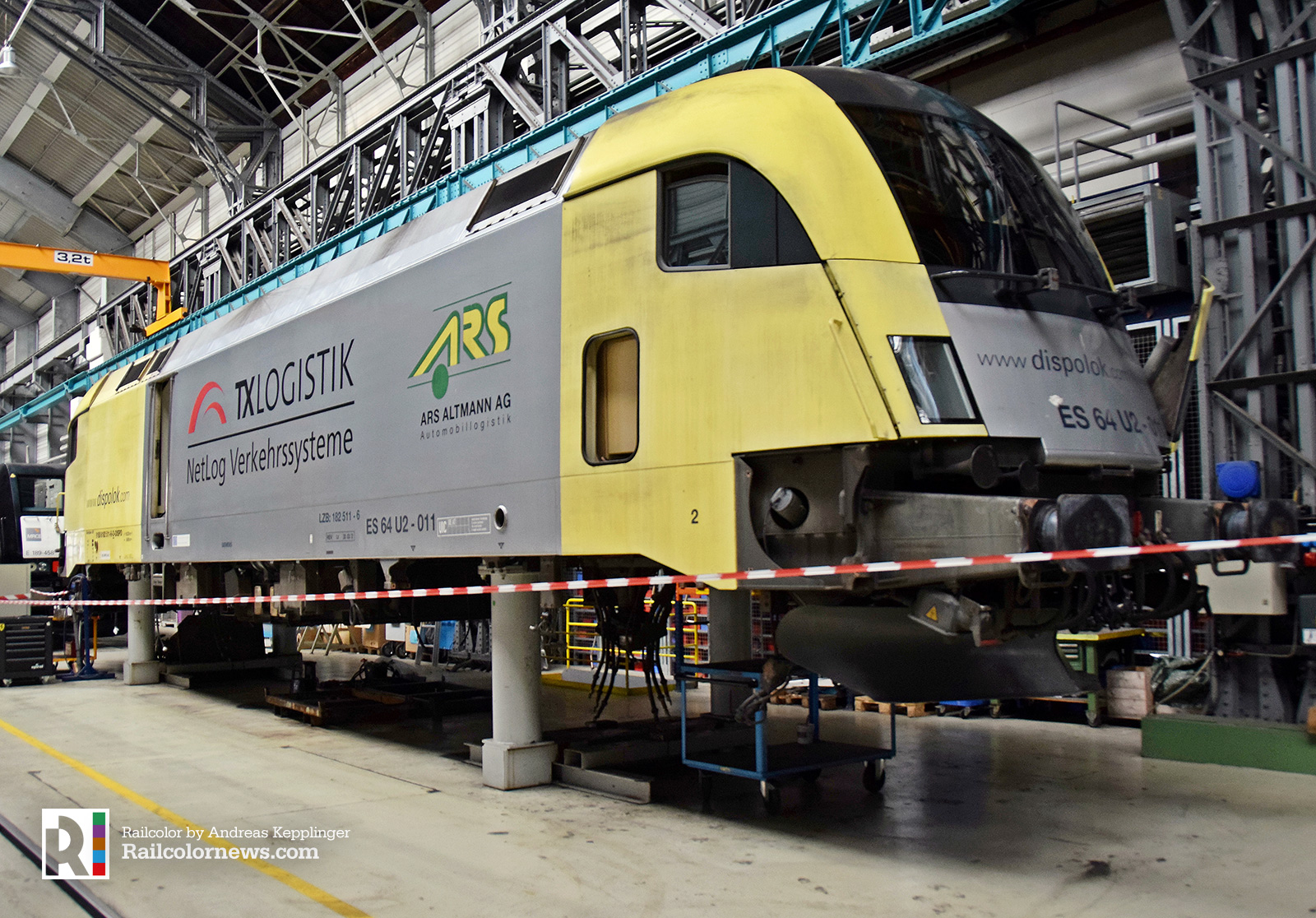 Maybe the last time you will see MRCE ES64U2-011 in its original yellow-silver Dispolok livery. It is actually the very last locomotive of its type that was still in use in this livery. Will it be black soon?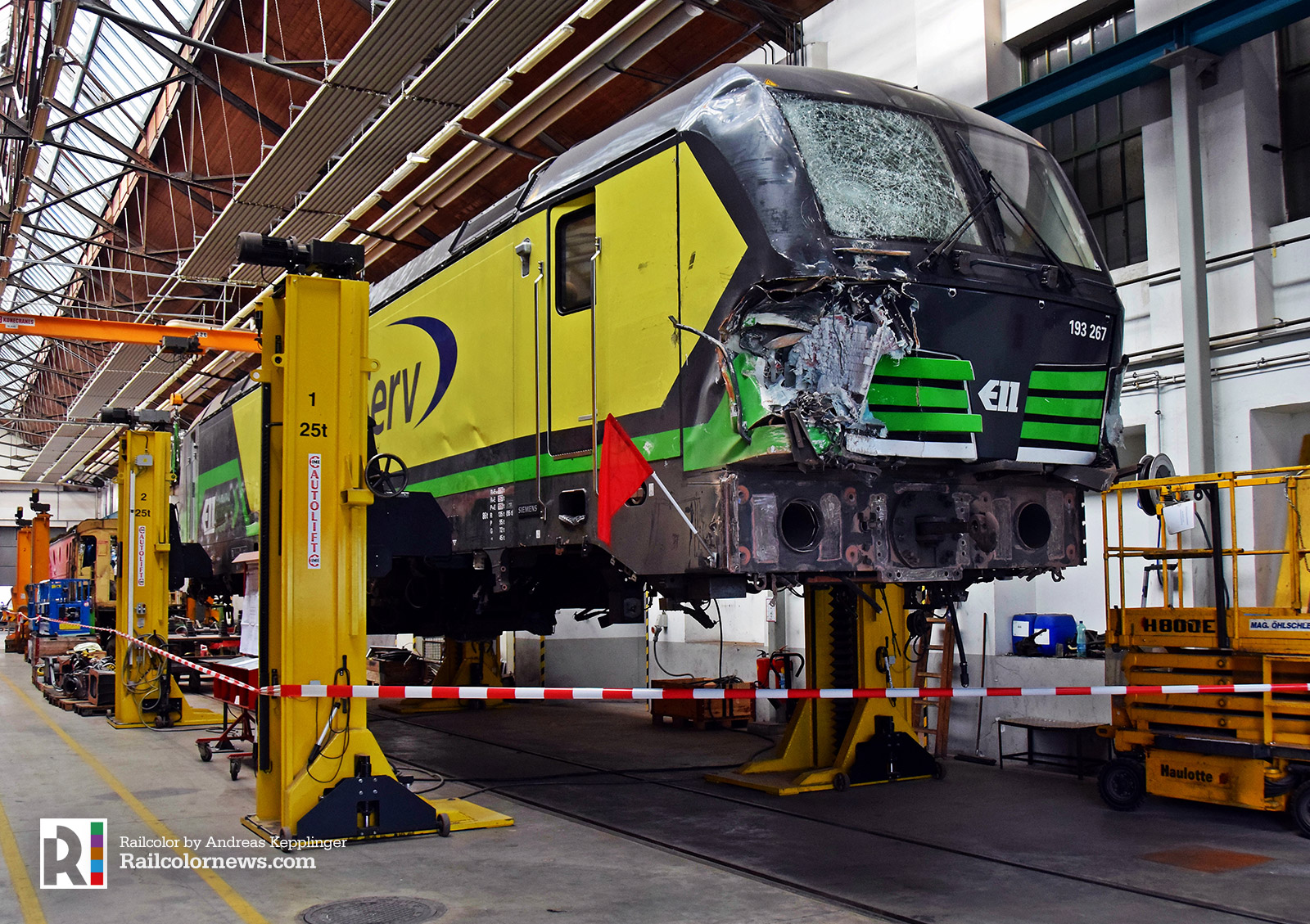 ELL > CargoServ 193 267, the only locomotive with this color/logo combination is under inspection. This locomotive was damaged after it derailed on 23.08.2017 in Linz. The freight train it was pulling collided with a new Stadler Rail KISS EMU for operator Westbahn that was making a test run.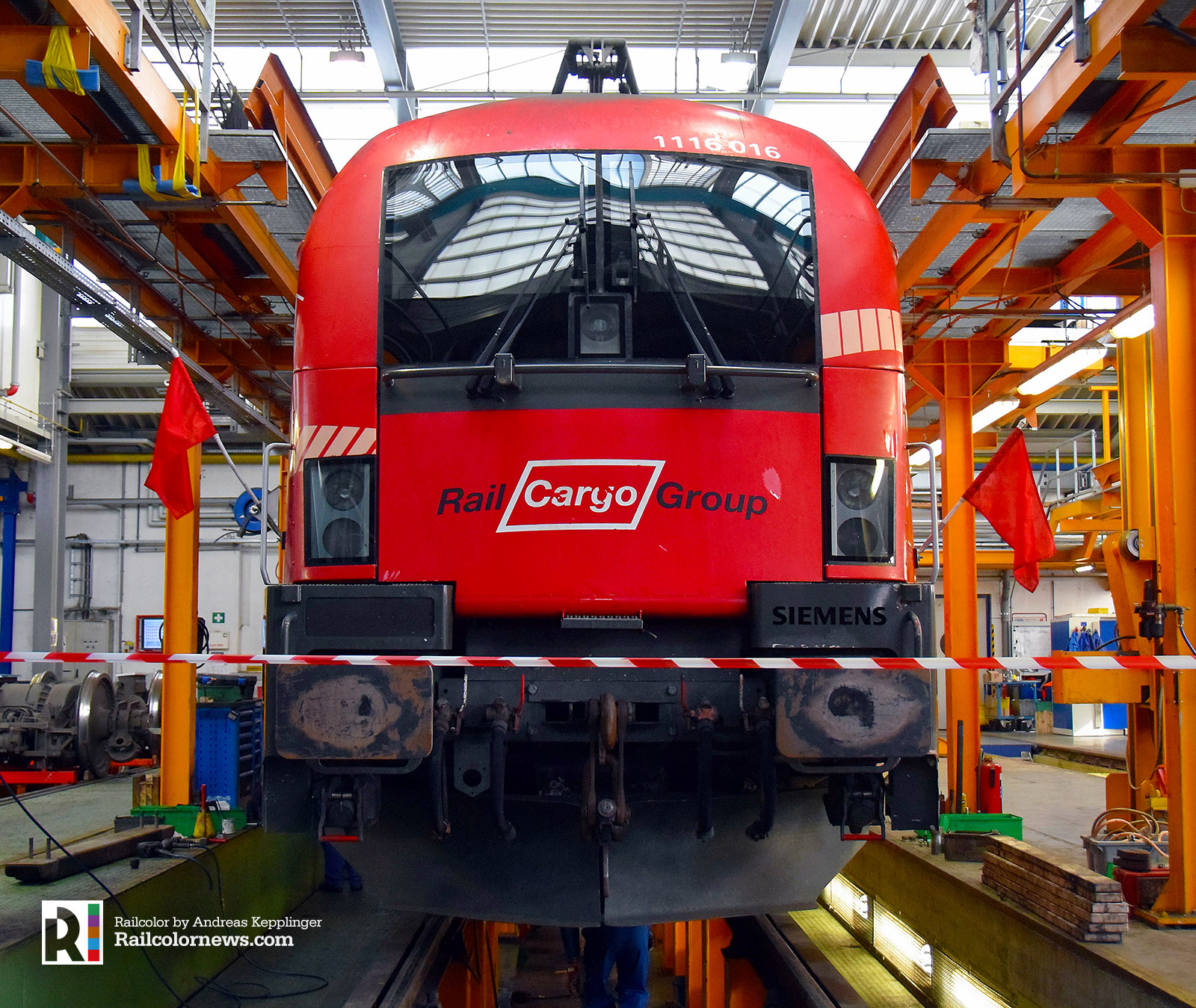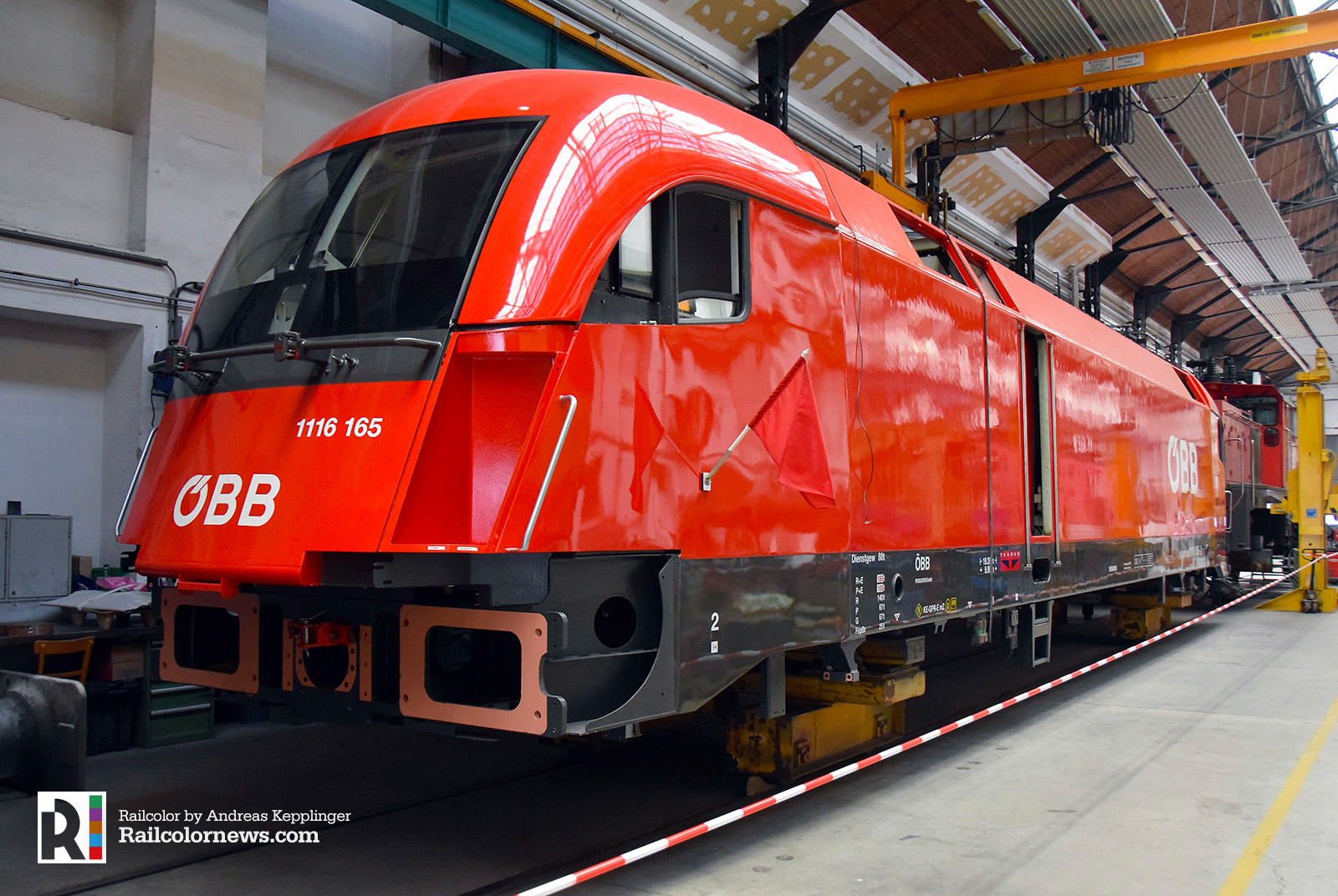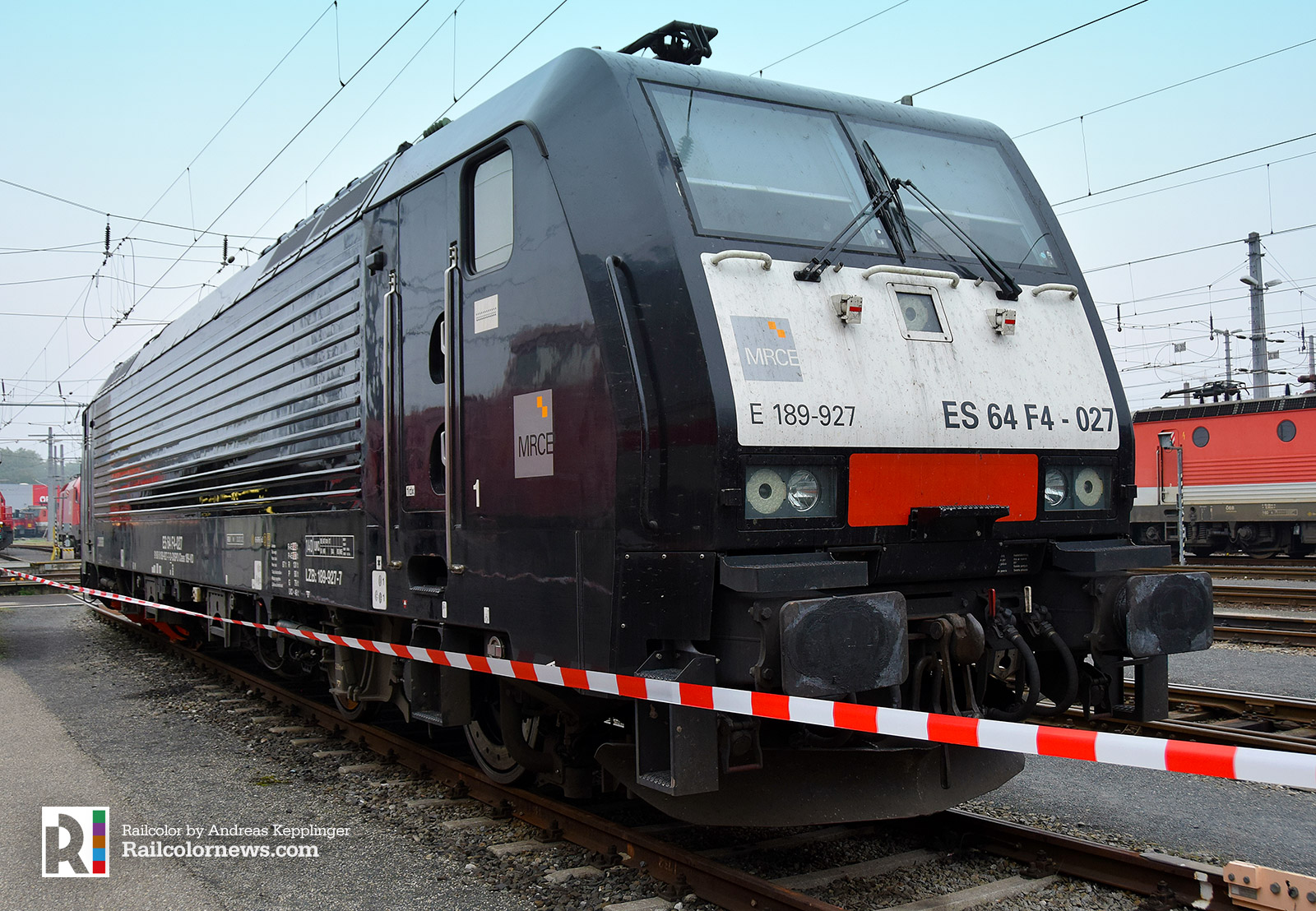 Small Railcolor news: MRCE ES 64F4-027 is no longer a zebra. Its silver Lokomotion striping has been removed.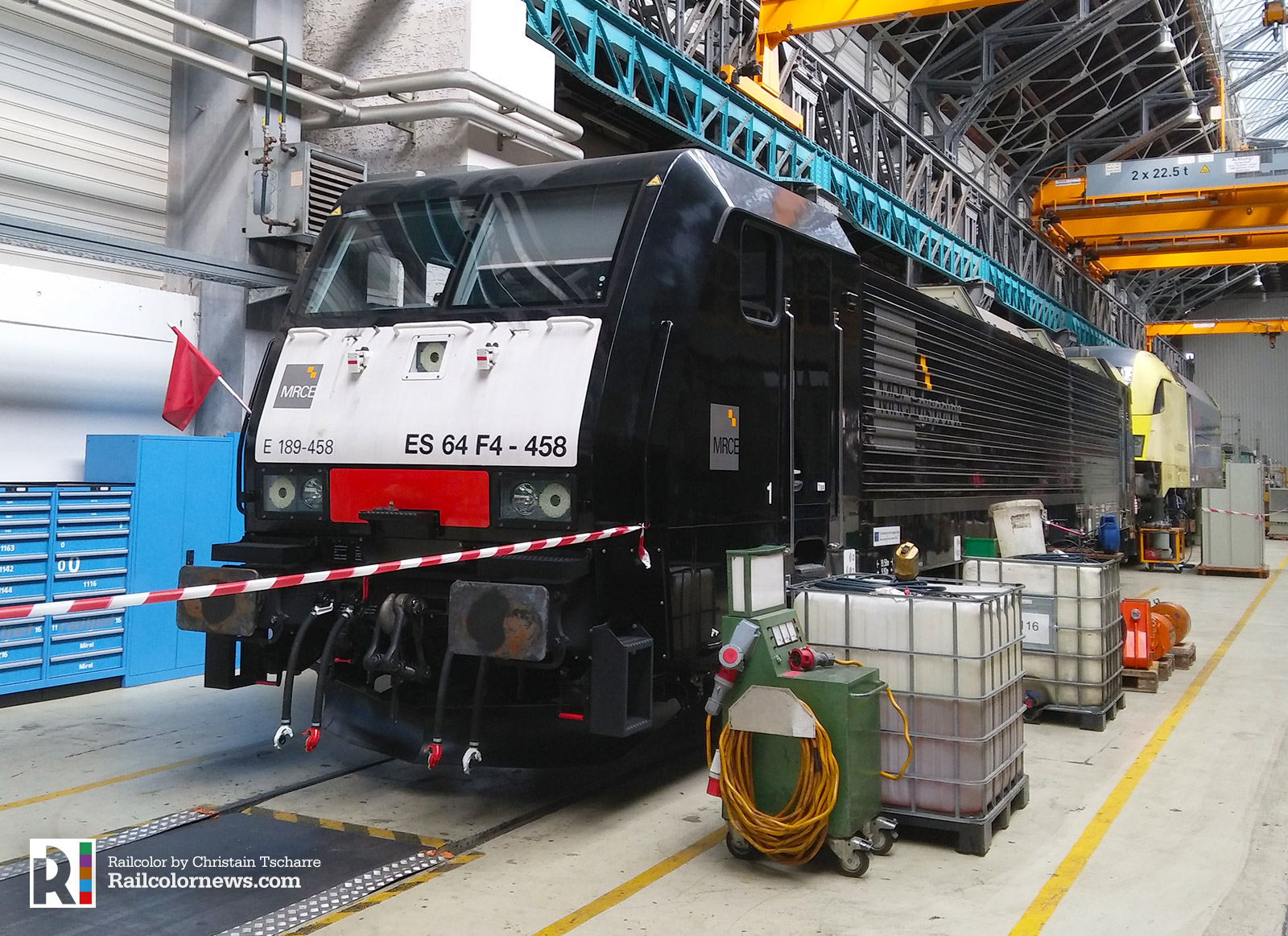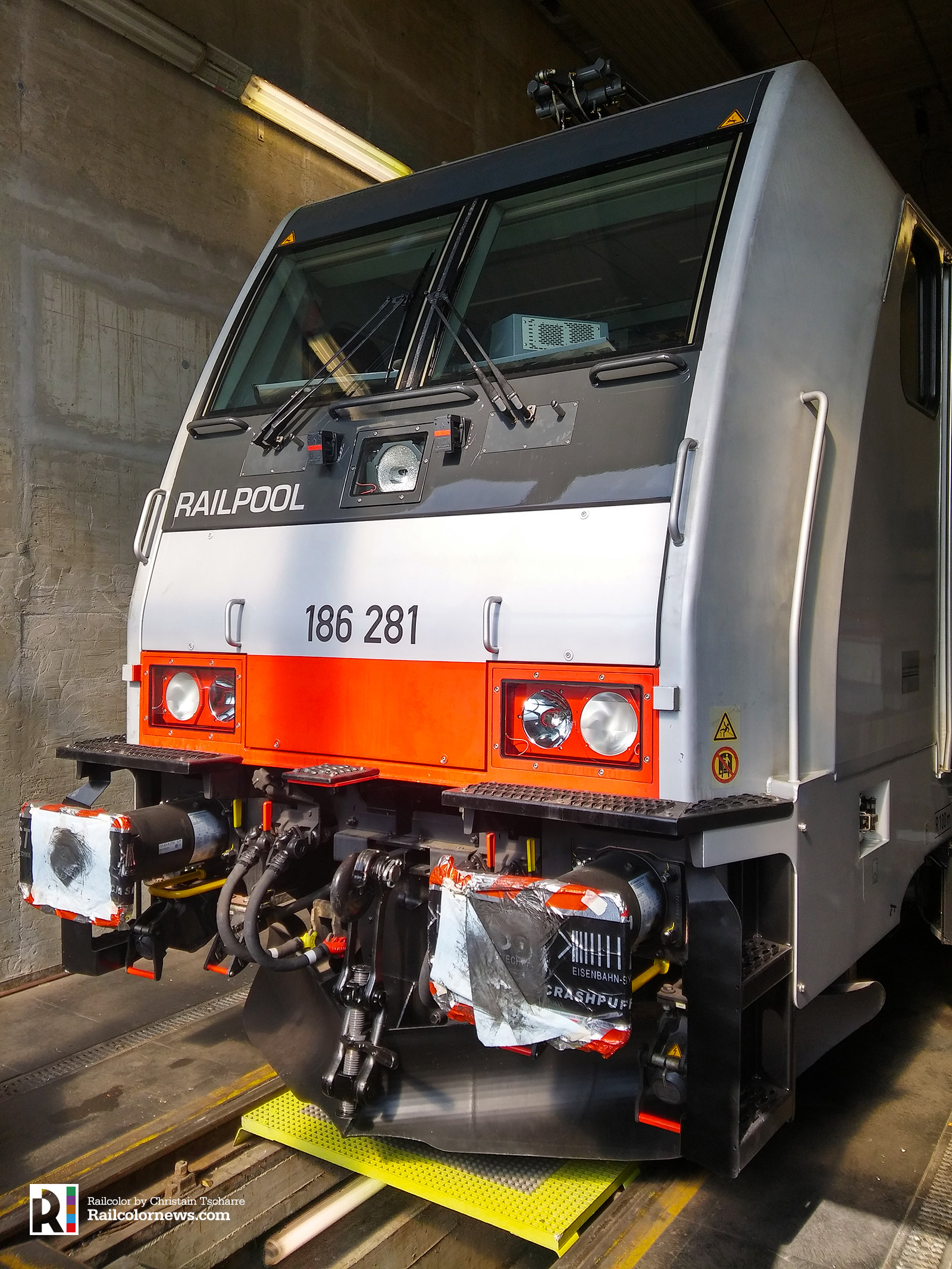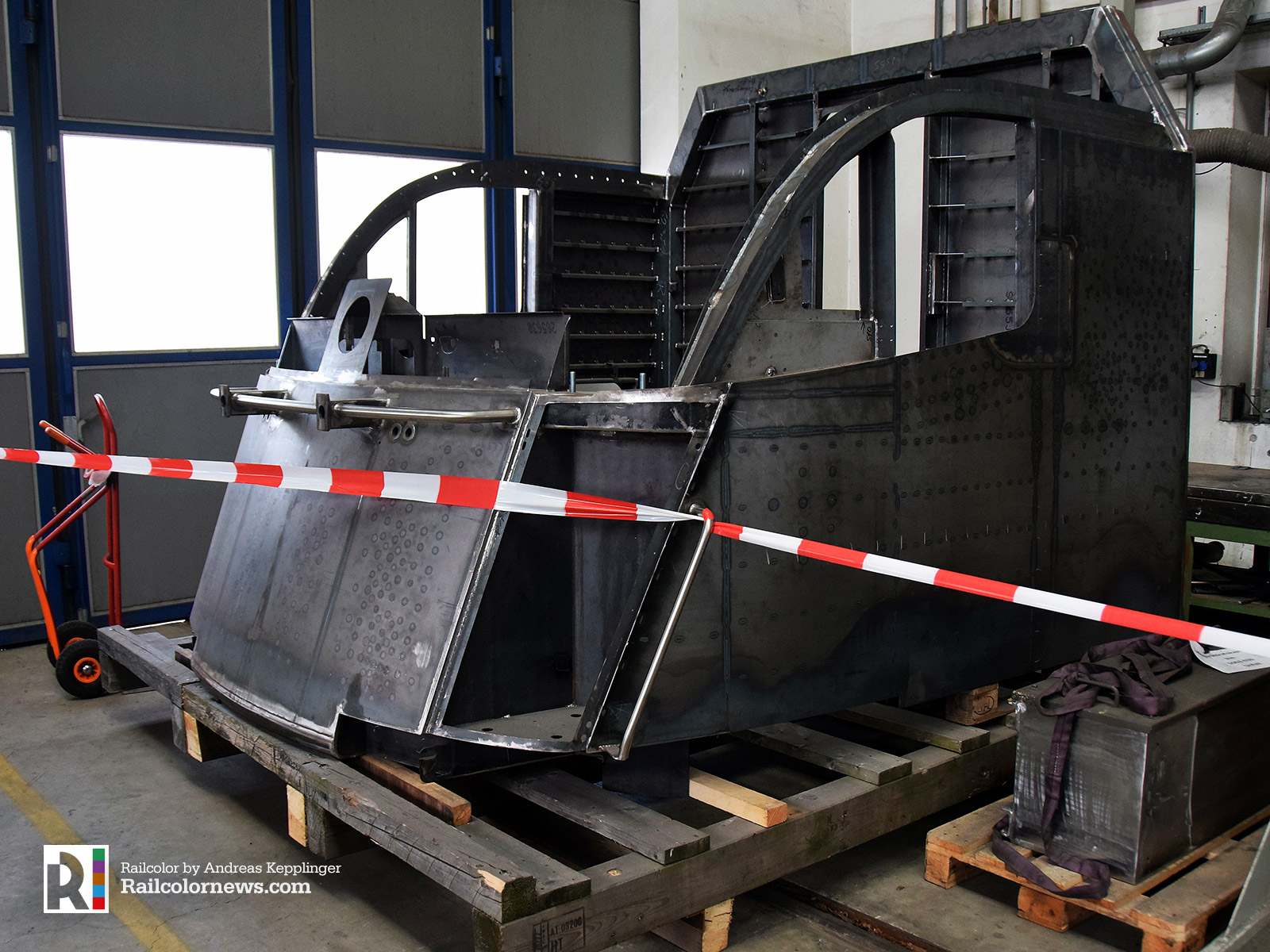 A spare cab for a Siemens ES64U2 locomotive. Over the years several heavily damaged U2/U4 locomotives were repaired or even rebuilt in Linz. The latest example is SZ 541-010 of which 40% of the body and frame had to be replaced. The locomotive collided with SŽ 664-102 at Prestranek in 2014.

ÖBB 1144 series: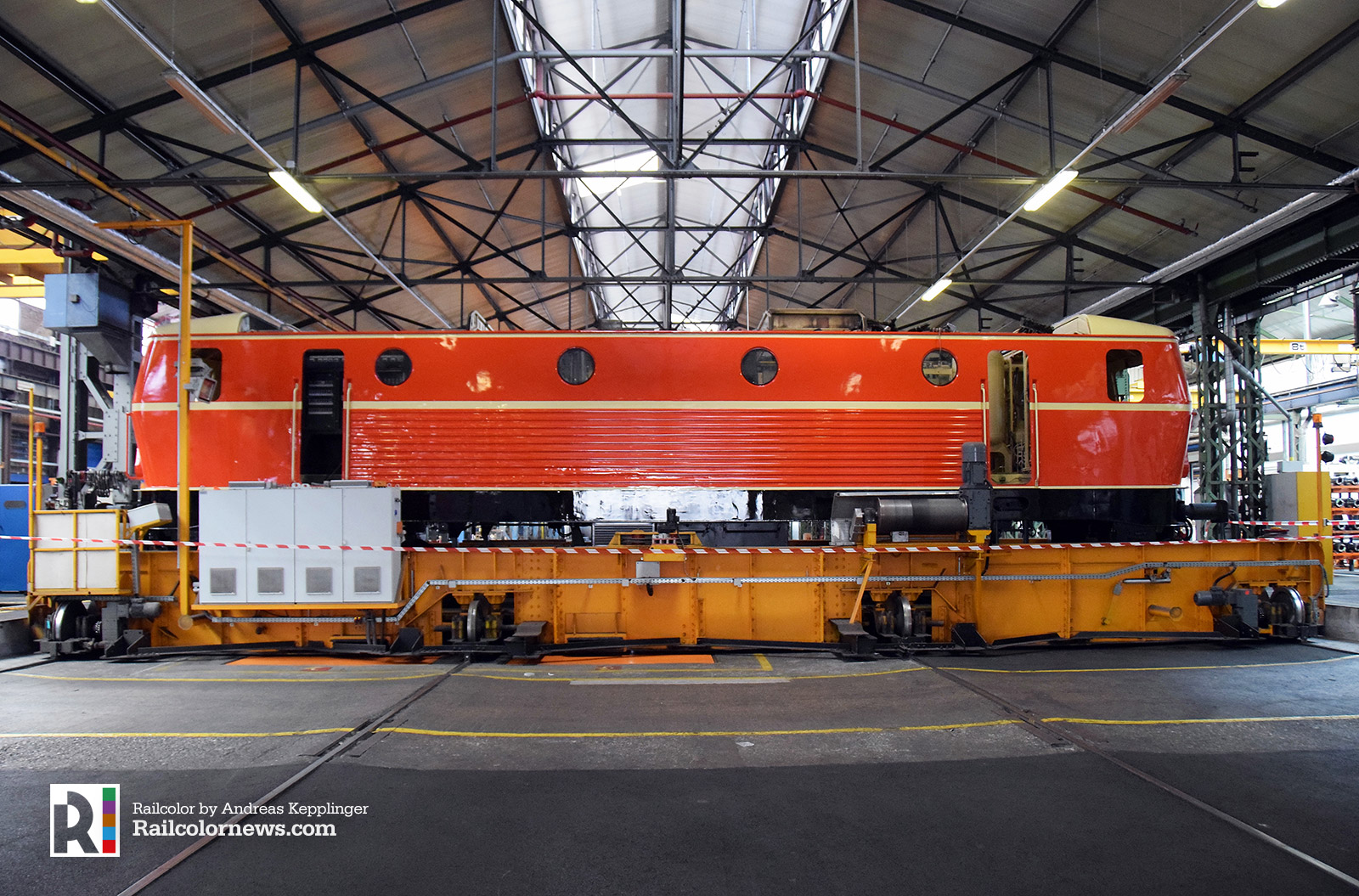 ÖBB 1144 040 – the locomotive still has the its original 'Blutorangen' livery – and will keep it.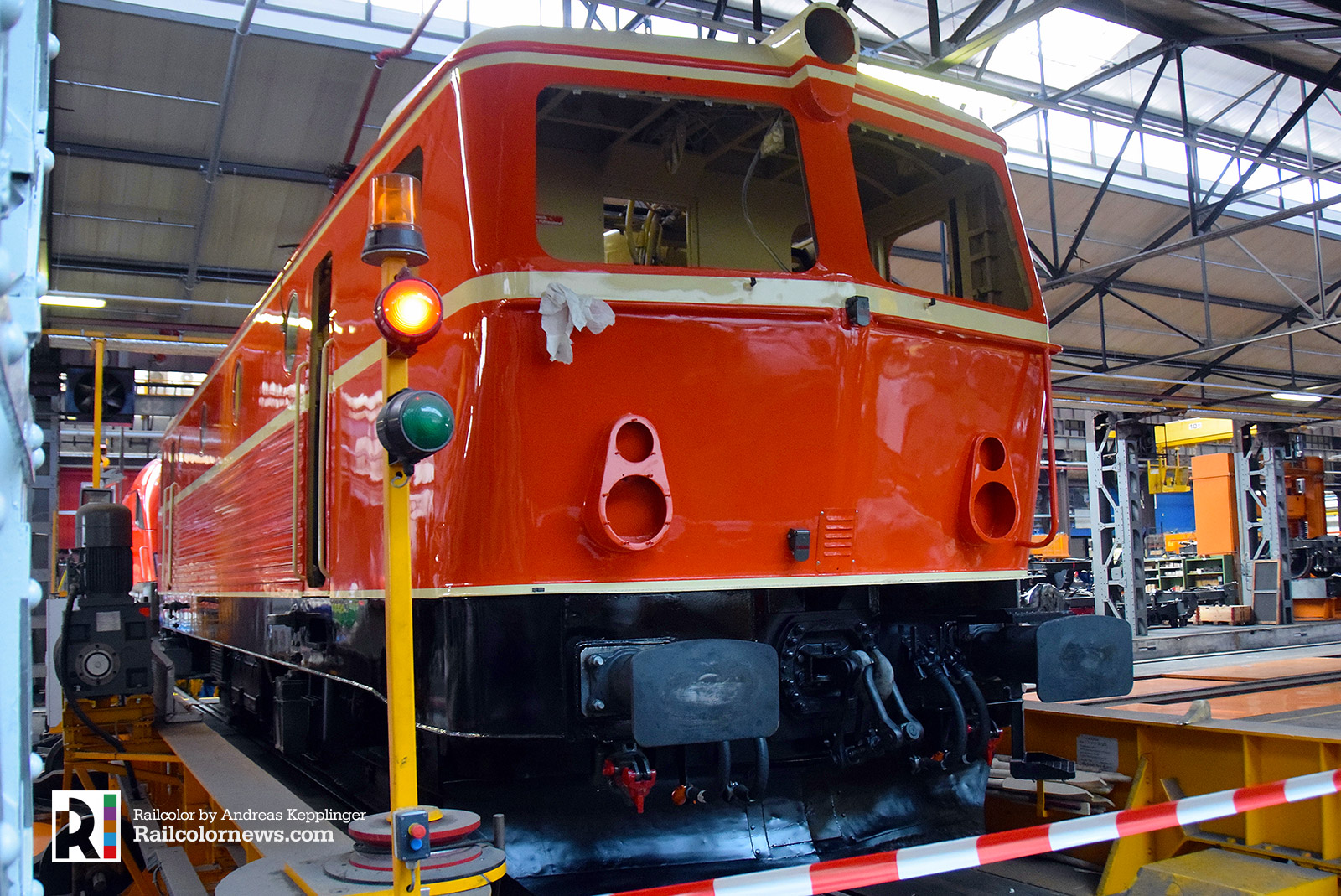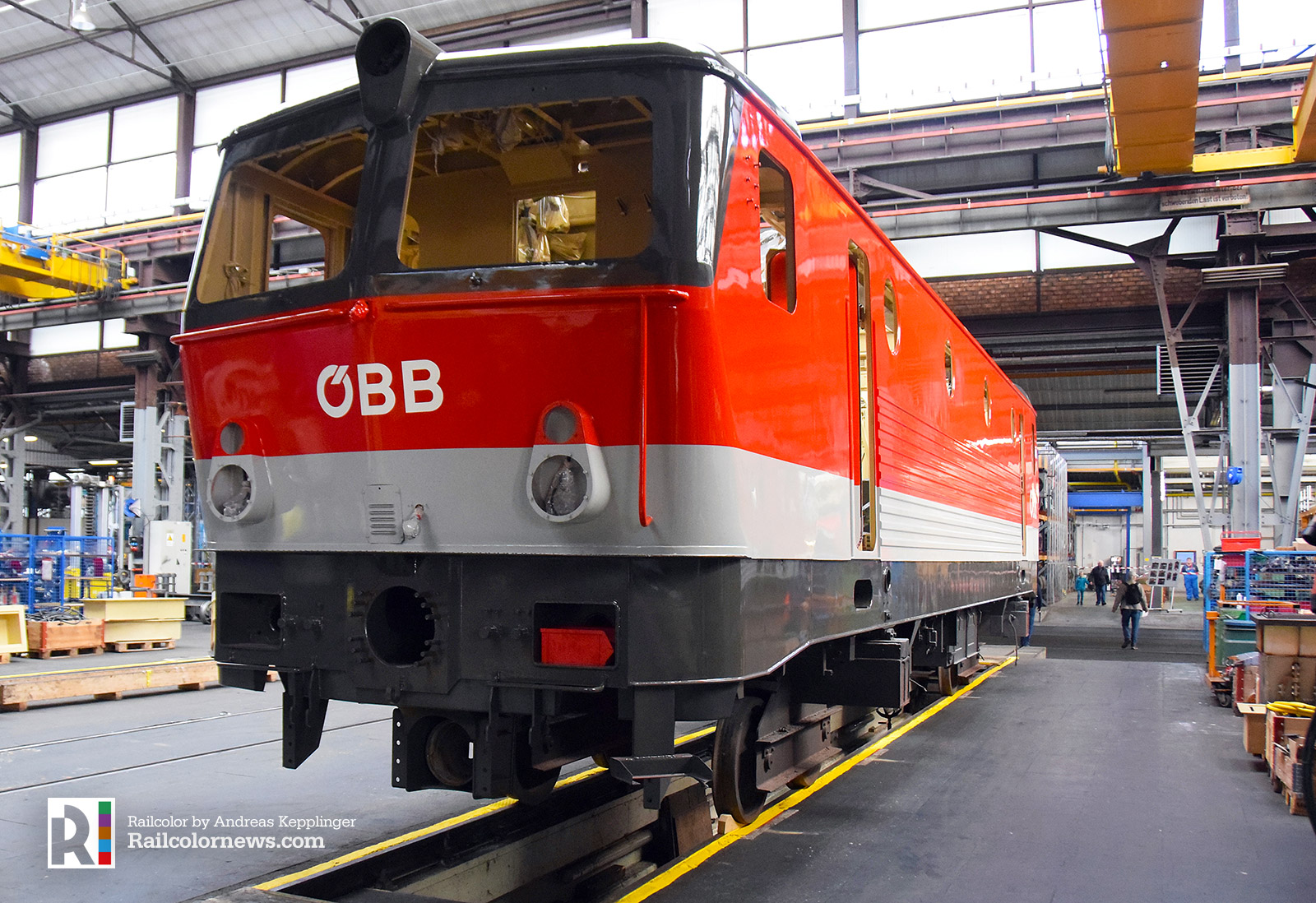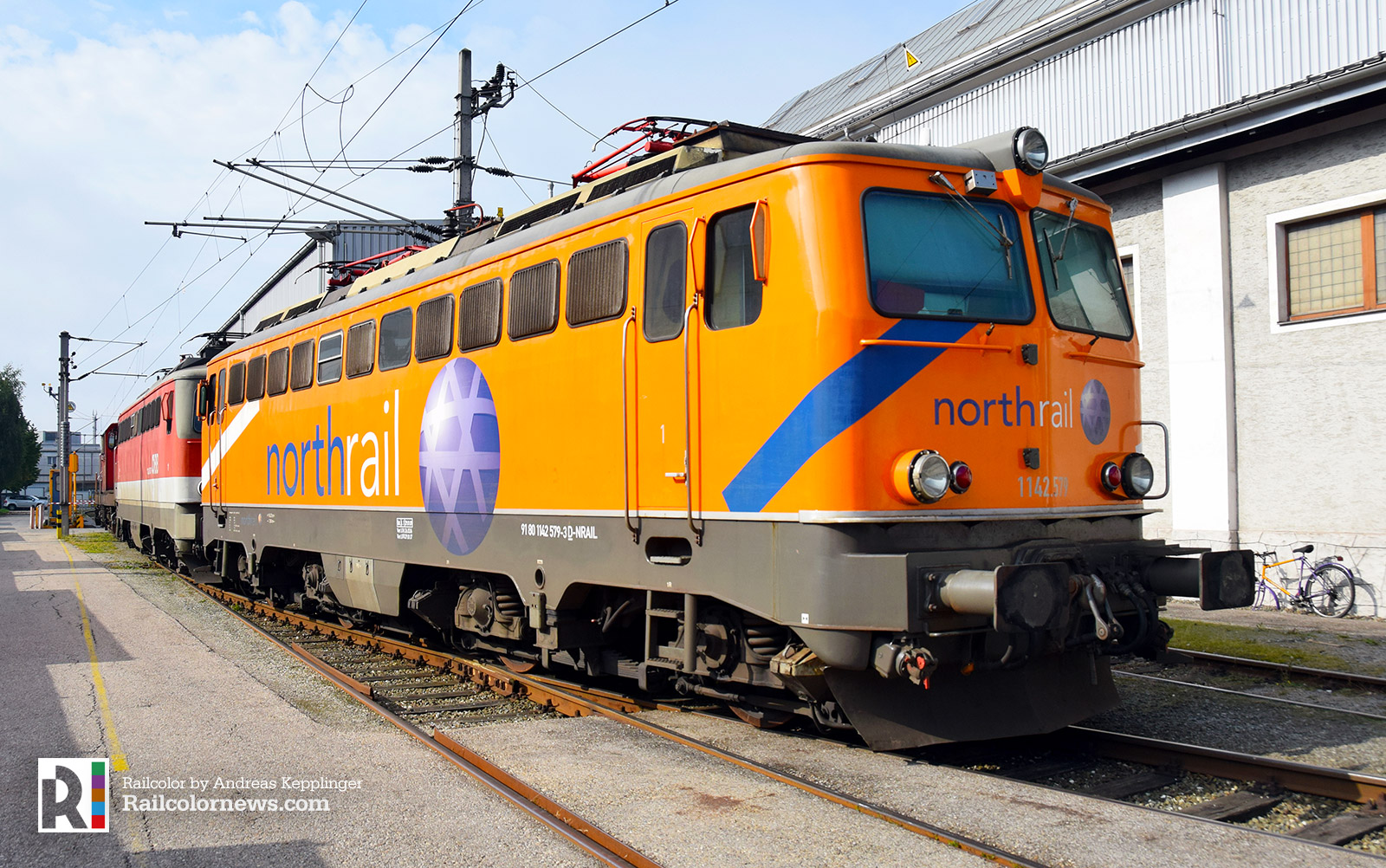 Former Austrian locomotive 1142 579 was sold to lease company Northrail. It is already in Linz for several months now – awaiting things to come.

ÖBB 1063 series testbed locomotives: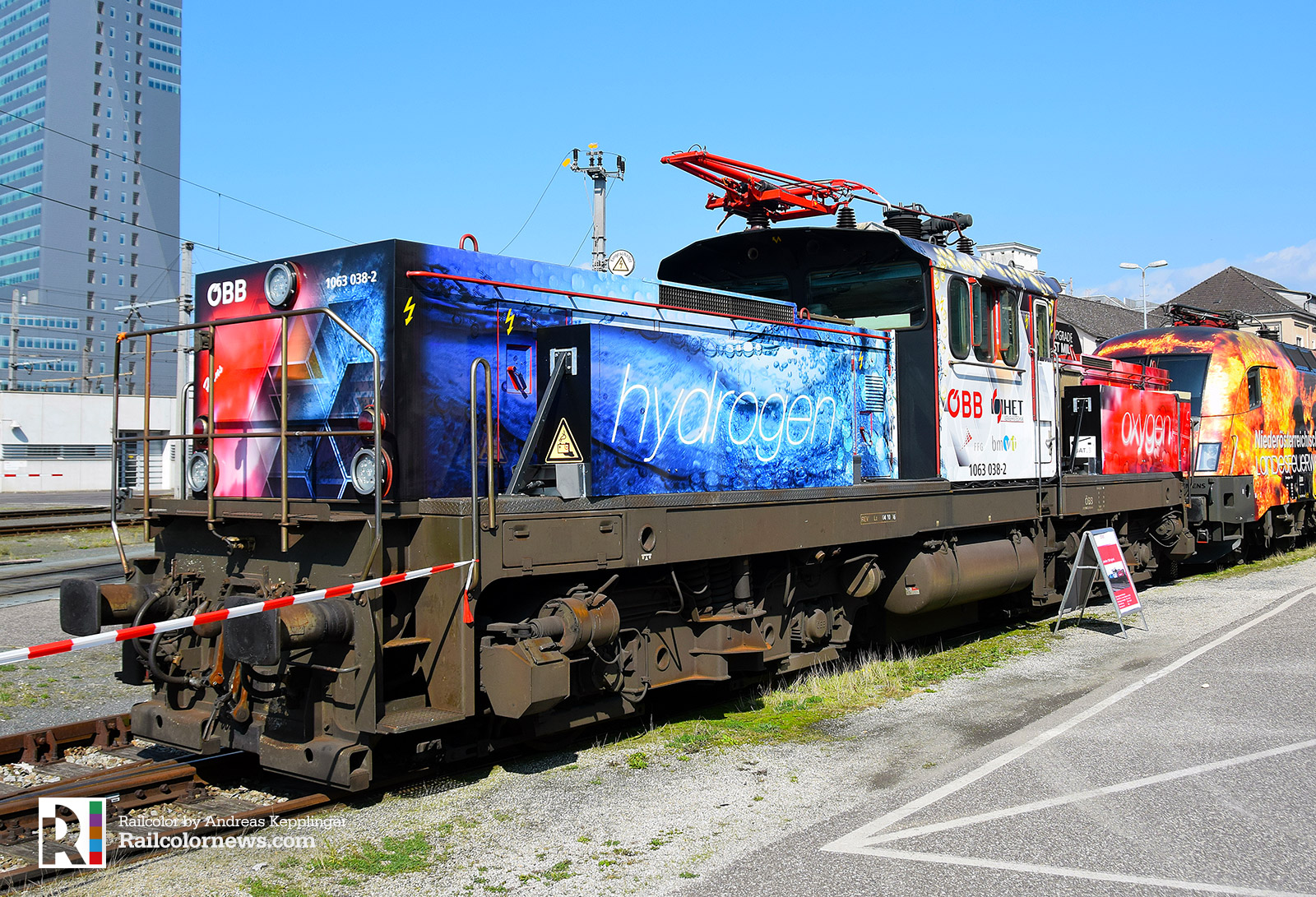 ÖBB 1063 038 is serving as testbed locomotive of the proof-of-concept project of HET, Montanuniversity Leoben and the national aeronautics and the space research centre Germany (DLR). It has a fuel cell as range extender for use on non-electrified track sections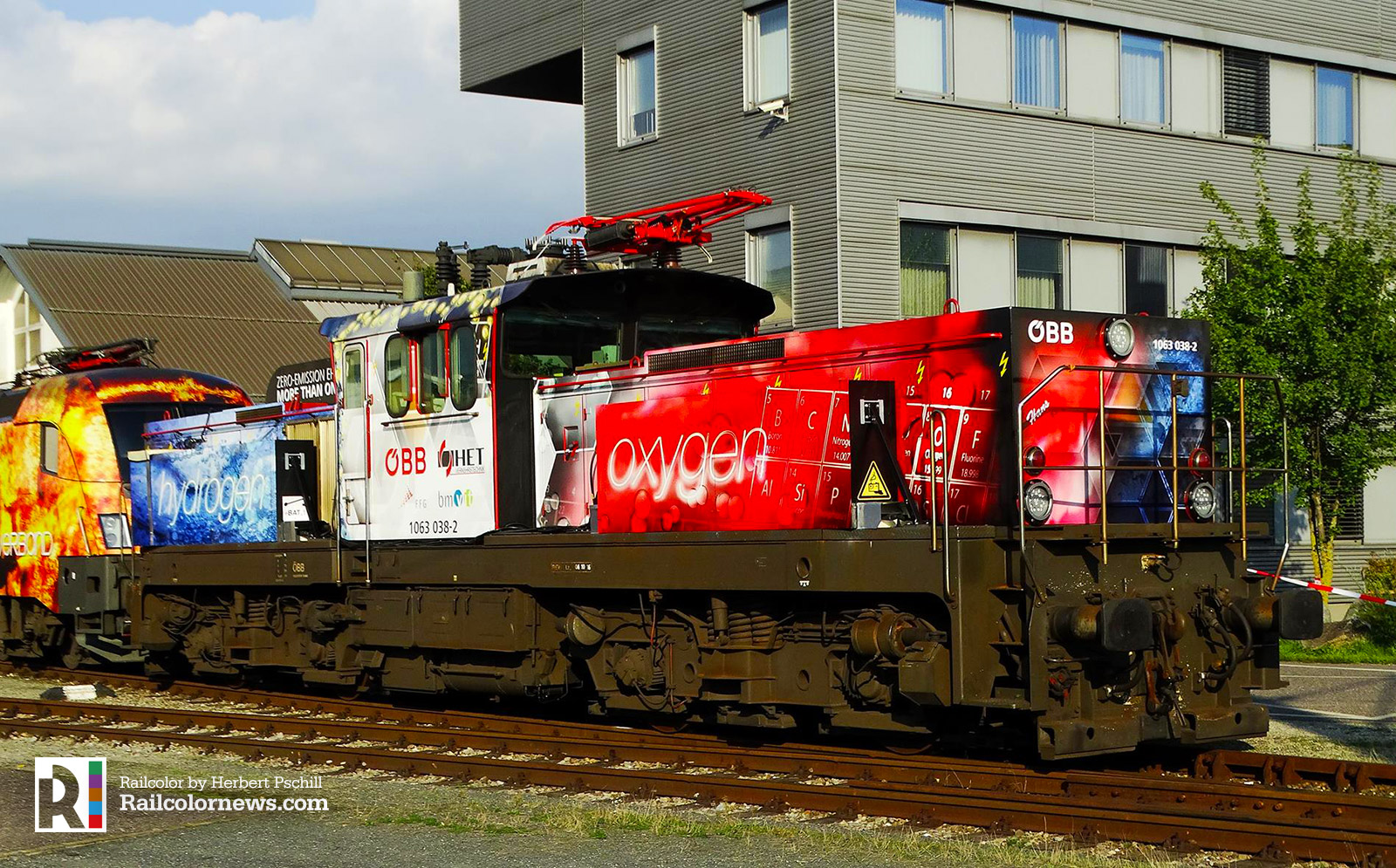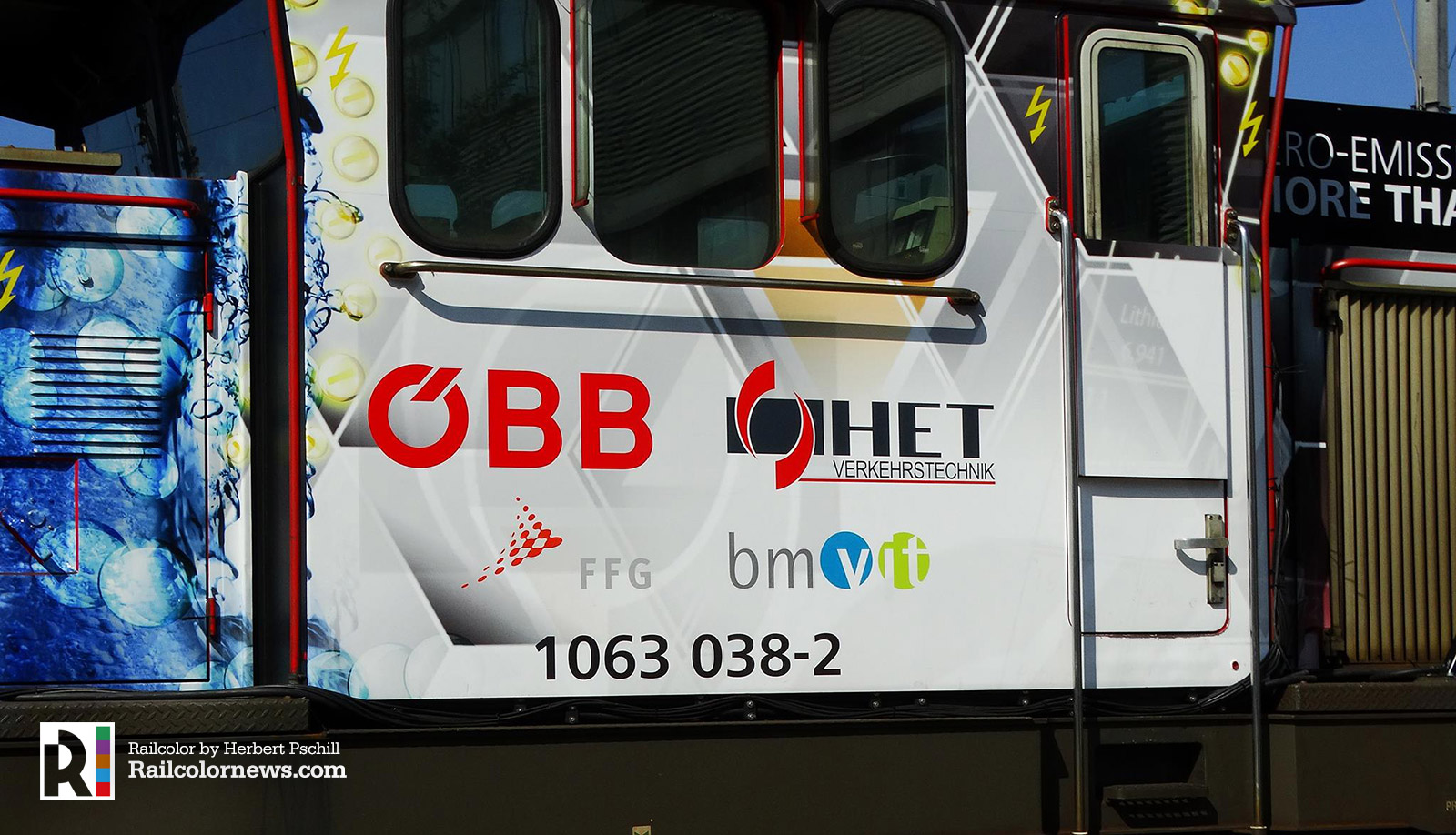 The ÖBB 1063 038.The project is subsidised by the Austrian government.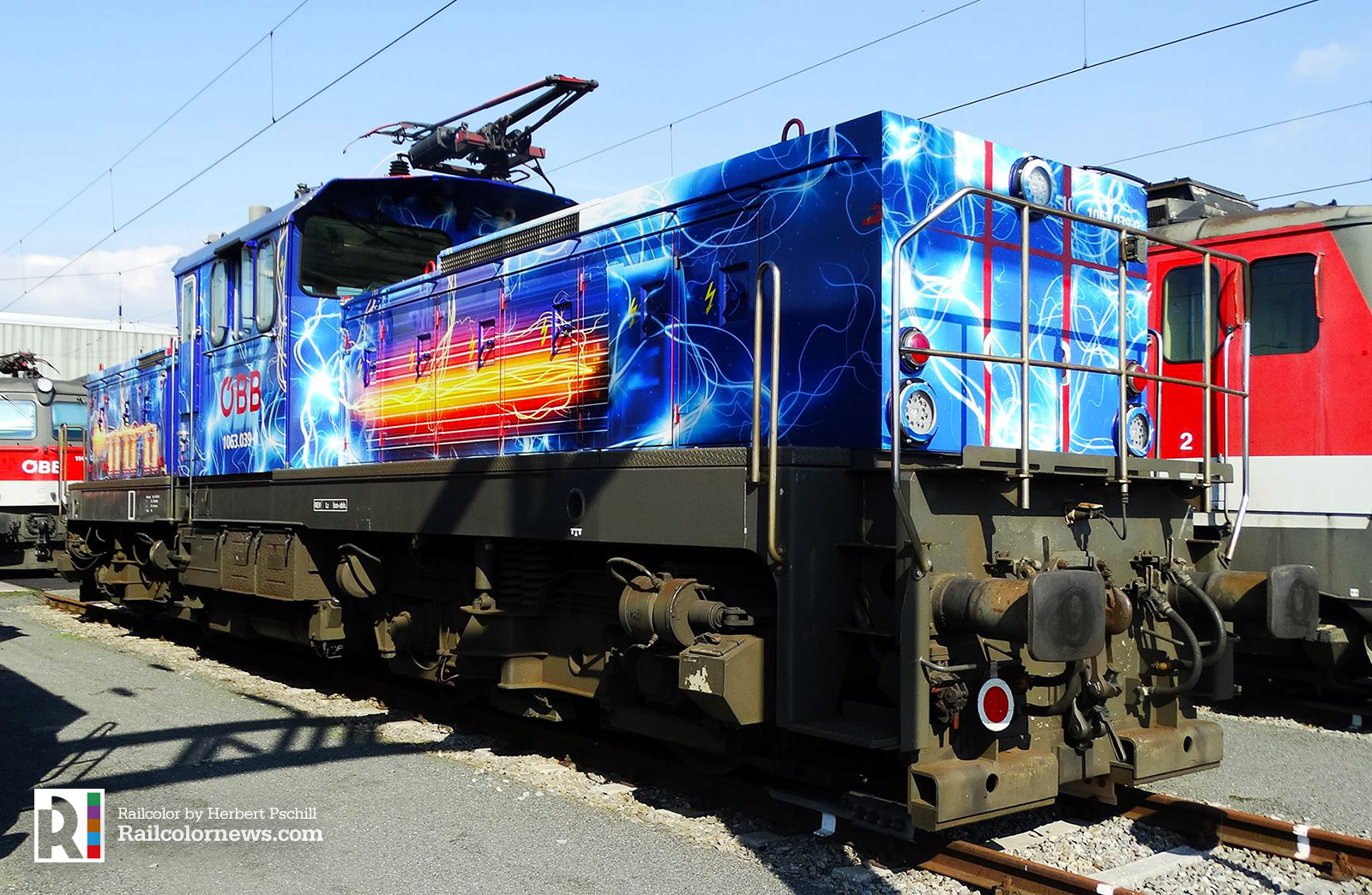 ÖBB 1063 038 is, or was the InnoShunt testbed locomotive. It was in display during InnoTrans 2016 and presented by Tecsol. However this company had to file for bankruptcy in 2017. Most likely Tecsol will continue its activities, but the status of this locomotive is unknown. The components that were installed on top of the hoods, are now removed. The 038 got a lithium-iron-phosphate-storage battery for services on non-electrified track sections.

Let's end this report with a blue 'Krokodil' and a pink elephant: