This is the new livery of CD Cargo no. 006. Today it was shown for the first time at the VUZ Velim test tracks in Cerhenice (CZ). Thanks to Josef Petrák and Zdopravy.cz we can show you the first images: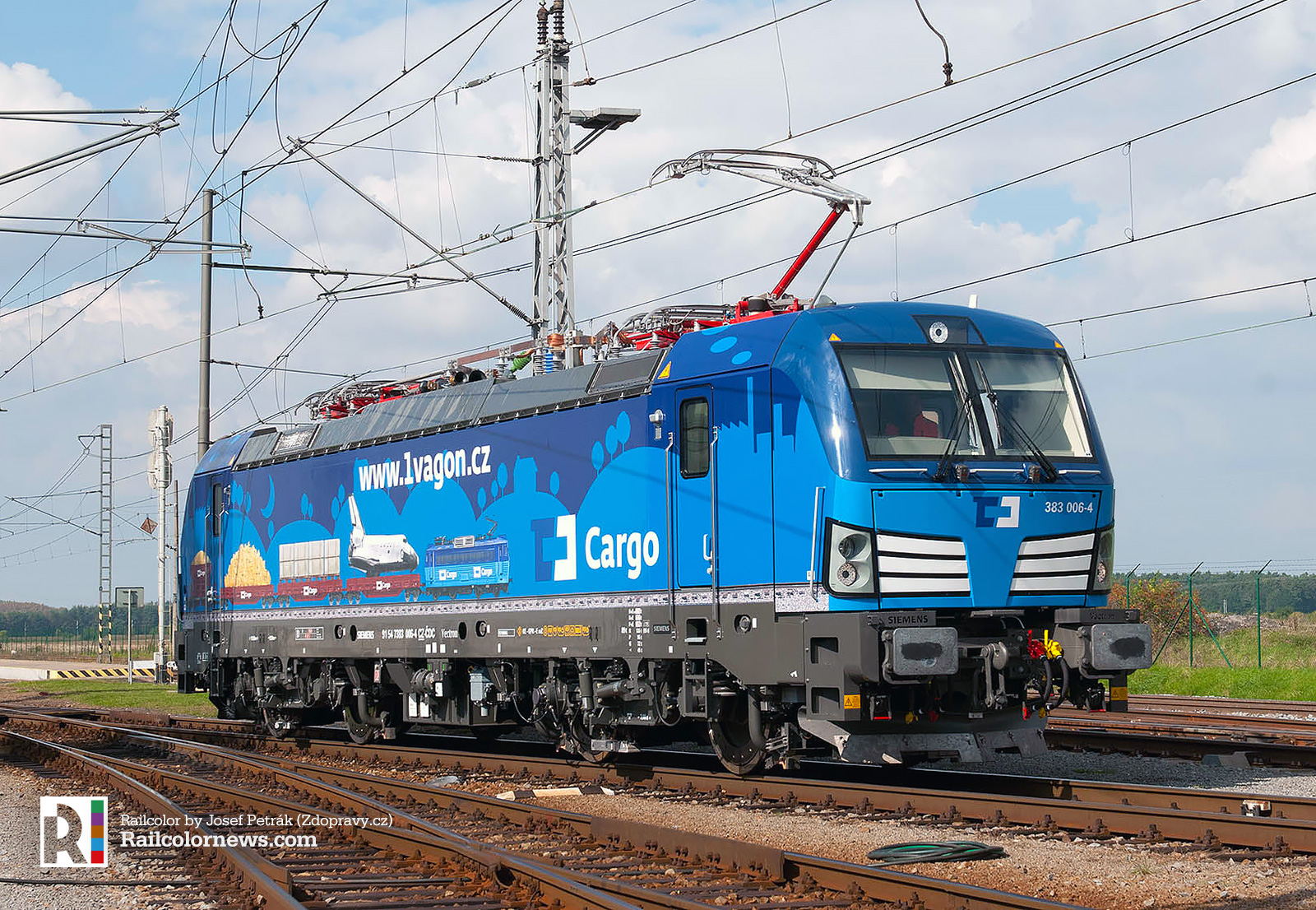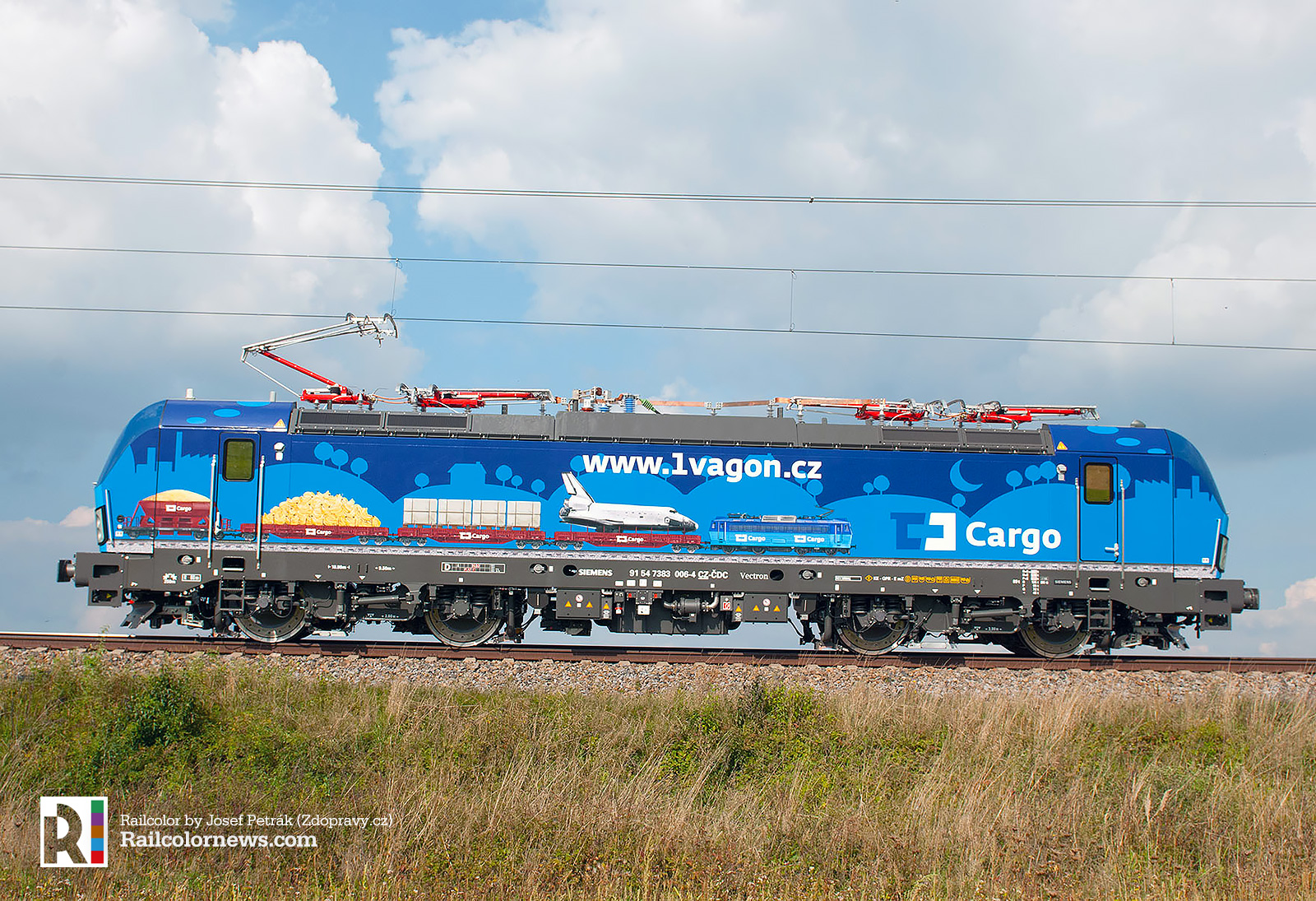 In our Weekly locomotive news we already said it: The Czech freight operator ČD Cargo is very happy with its new Vectron locomotives:
"So far we are very satisfied with the locomotives. Considering operating / maintenance costs and reliability, the new machines are quite different from other machines in our fleet, " says Ivan Bednárik, Chairman of the Board of Directors of ČD Cargo.
ČD Cargo received five multi-system electrics in 2016 (383 001-005) that are now used on international connections such as. Brno – Rostock and Brno – Curtici. ČD Cargo states it wants to launch a new tender for the acquisition of more modern electrics.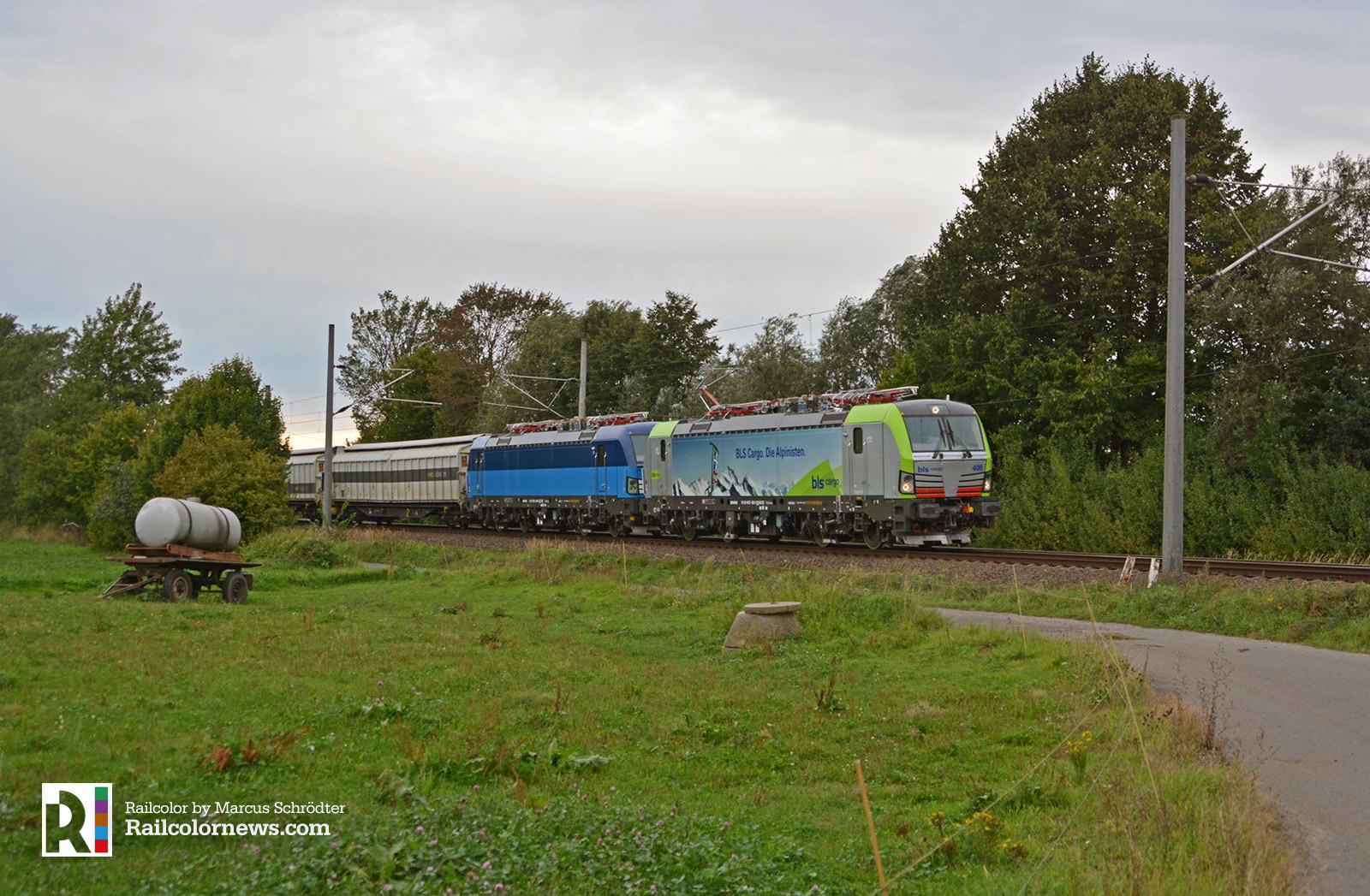 383 006 was released from work on 10.09.2017. It is the first of three extra locomotives that were ordered by ČD Cargo in May 2017. The machine was seen behind BLS Cargo 408 on its way to the VUZ Velim test center in Cerhenice (CZ) that day: