Welcome. Every Monday we bring you the latest news on new electric locomotives being built in Europe. New liveries and remarkable operator changes are also mentioned. Enjoy!
Do you have comments or questions, contact us here!
Alpha Trains > TX Logistik: Since early August TX Logistik is operating Vectron 193 556 and 557, leased from Alpha Trains. Last week, both machines got new stickers on both sides. 193 556 now has  a 'License to Rail', vinyls clearly referring to a, until now, unknown double-o-seven adventure. 193 557 has entered the world of super heroes, as the machine now has a red an green cape with the theme 'our daily heroes, for you on track'.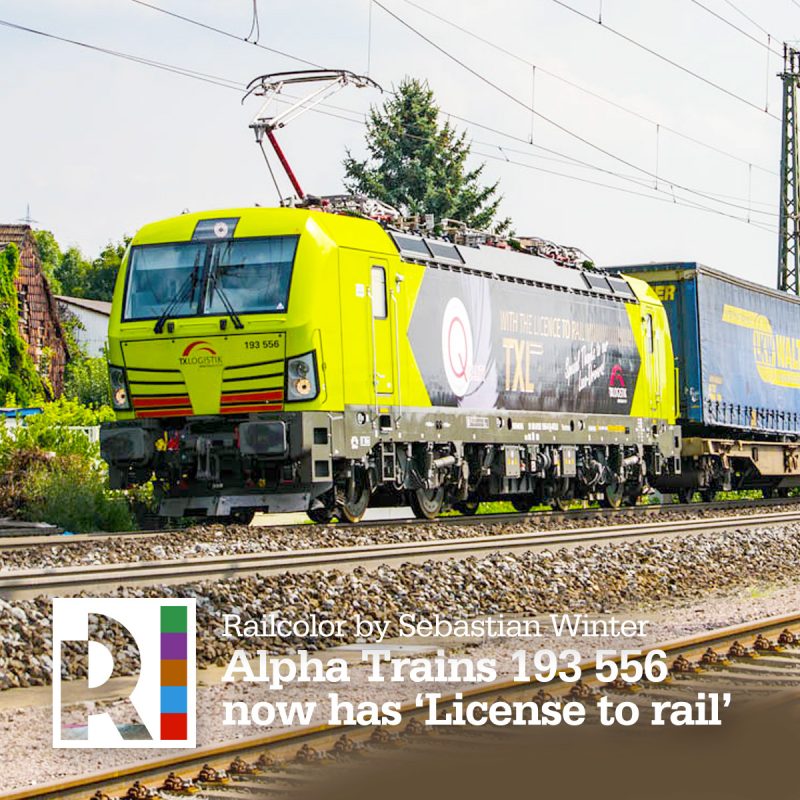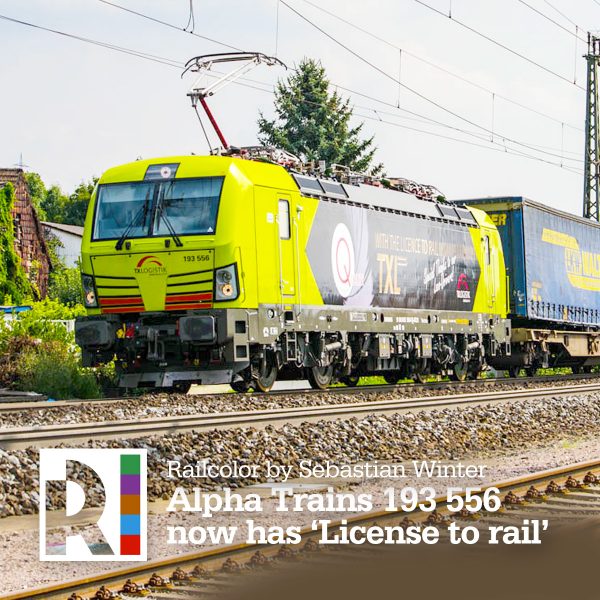 Captrain: We have long been hoping for it, and now it is finally real: a 152 series locomotive in Captrain design. With revision date 25.08.2017, the Dessau works have released the repainted 152 196-2 aka 91 80 6152 196-2 D-ITL (some may prefer its former Dispolok designation ES64F-901) in lime-green and light grey.
Back in 2000, Siemens built two extra 152 series electrics for its own Dispolok fleet of lease locomotives. They both were delivered in the well known yellow and silver Dispolok design and initially got the numbers 152 901 and 902. In 2001 they were renumbered as ES 64 F4-901 and -902. In 2005 they were sold to ITL Eisenbahngesellschaft mbH from Dresden. ITL never invested in a uniform design for its rolling stock, and simply applied ITL stickers on the yellow-silver machines, colours that were slowly fading. ITL is now part of Captrain and this operator does apply its corporate identity on all its machines, so it was just a matter of time before the 152s, meanwhile renumbered as 152 196 and 197, would get the lime and light grey colour scheme.
Captrain logos are still to come, we expect them to be applied during the next weeks. We expect 152 197 to get to design too, very soon. Its last main revision is also from 2011, just like the 196.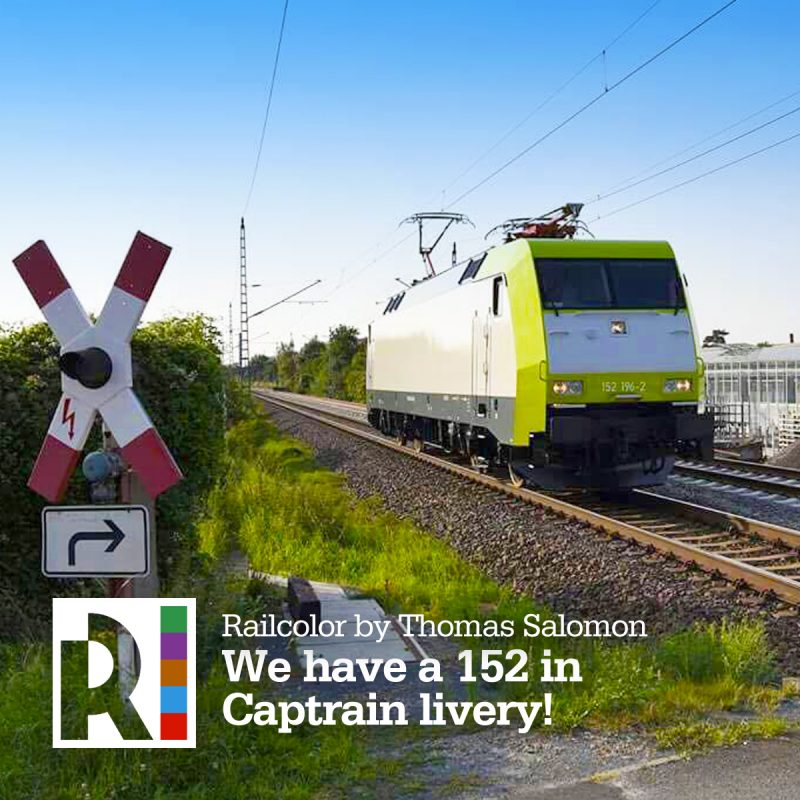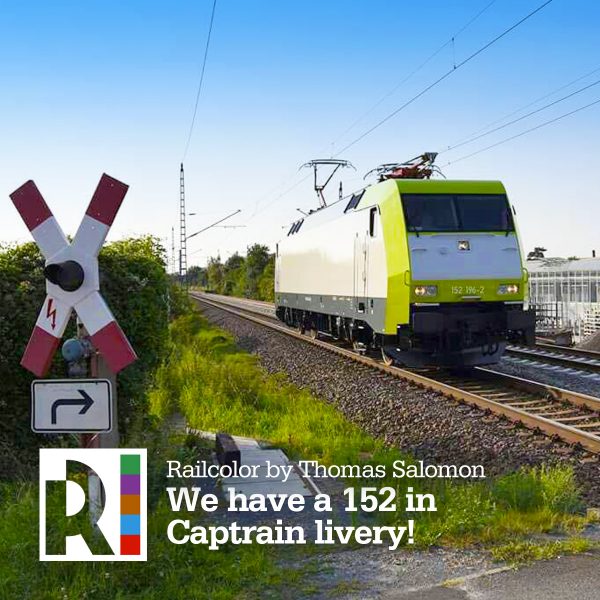 Captrain: Siemens is also delivering new electrics to Captrain / ITL. Earlier this year Vectron no.7 and 8 arrived from Munich, just days ago no.9 was released from work. The designated 193 783 was handed over in a plain white livery, like the ones before, and it will get its corporate specific logos and colours at ITL's workshops in Pirna (DE). The delivery of three more Vectrons for Captrain is scheduled for 2018. Like the first nine units, these will be equipped for Germany, Austria, Hungary, Poland, Czech Republic, Slovakia and Romania. However, they will get additional equipment for homologation in the Netherlands.
ČD Cargo: The Czech freight operator is very happy with its new Vectron locomotives. "So far we are very satisfied with the locomotives. Considering operating / maintenance costs and reliability, the new machines are quite different from other machines in our fleet, " says Ivan Bednárik, Chairman of the Board of Directors of ČD Cargo. The operator received five multi-system electrics in 2016 (383 001-005) that are now used on international connections such as. Brno – Rostock and Brno – Curtici. ČD Cargo states it wants to launch a new tender for the acquisition of more modern electrics.
Meanwhile is Siemens preparing the delivery of 383 006, that will handed over to ČD Cargo in September. It is the first of three extra locomotives that were ordered in May 2017.
CTV: The fleet of CTV from Romania is changing. Last week it became clear a Trans Montana locomotive will be added to fleet soon. It is unit no. 480 007 that was previously hired to MMV from Hungary. It's oange, white and grey livery is gone; the machine has re-appeared in silver and blue. More changes to the fleet of CTV are planned.
DB Cargo: TRAXX AC3 is spreading. Newest delivery if 187 132 (Abnahme 16.08.2017). On 23.08.2017 the 187 134 had its maiden run.
ELL: More stock locomotives are being added to the fleet of ELL, all still in a neutral white livery. Multi system locomotives that were seen earlier this year as Siemens 'stock' locomotives (for example no. 22235, 22239, 22252 and 22255) are now being readied for the lease company from Austria. We have seen 193 289-295 and 298 until now. Also new is that 193 289-293 are now in use by various rail freight operated, such as WLC, LTE and AWT.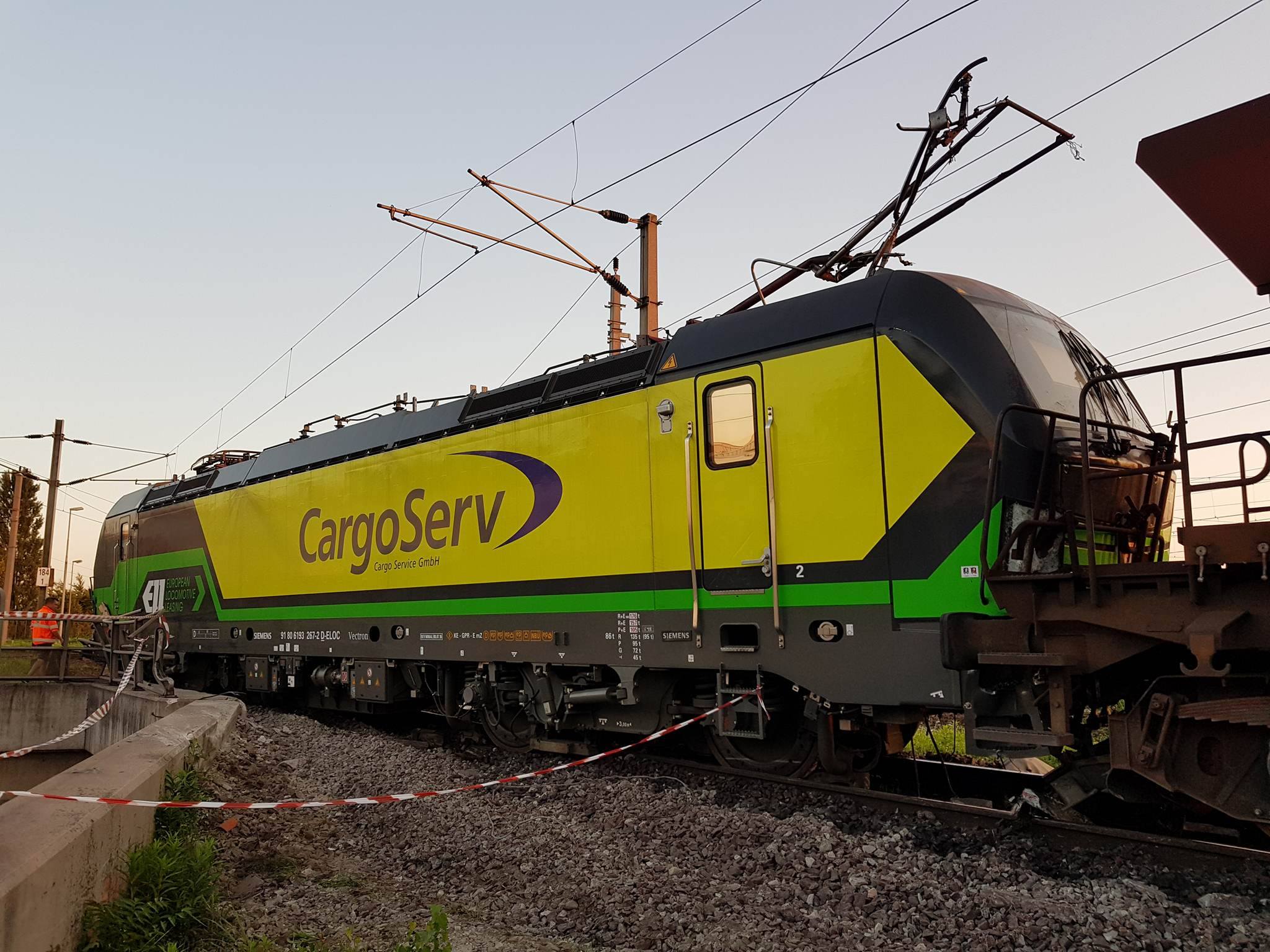 ELL > CargoServ: A very unfortunate event in Linz last week. A brand new KISS double deck train crashed onto a freight train during a test run. The front car of the EMU, built for Austrian passenger operator Westbahn, lost its cab and the driver was taken to the hospital. In total, five people were injured. The CargoServ freight train was pulled by ELL lease locomotive 193 267, that derailed.
Israel railways: Today the first TRAXX locomotive for Israel has arrived in its new home country. The image shows unit no. 3003 ready for unloading.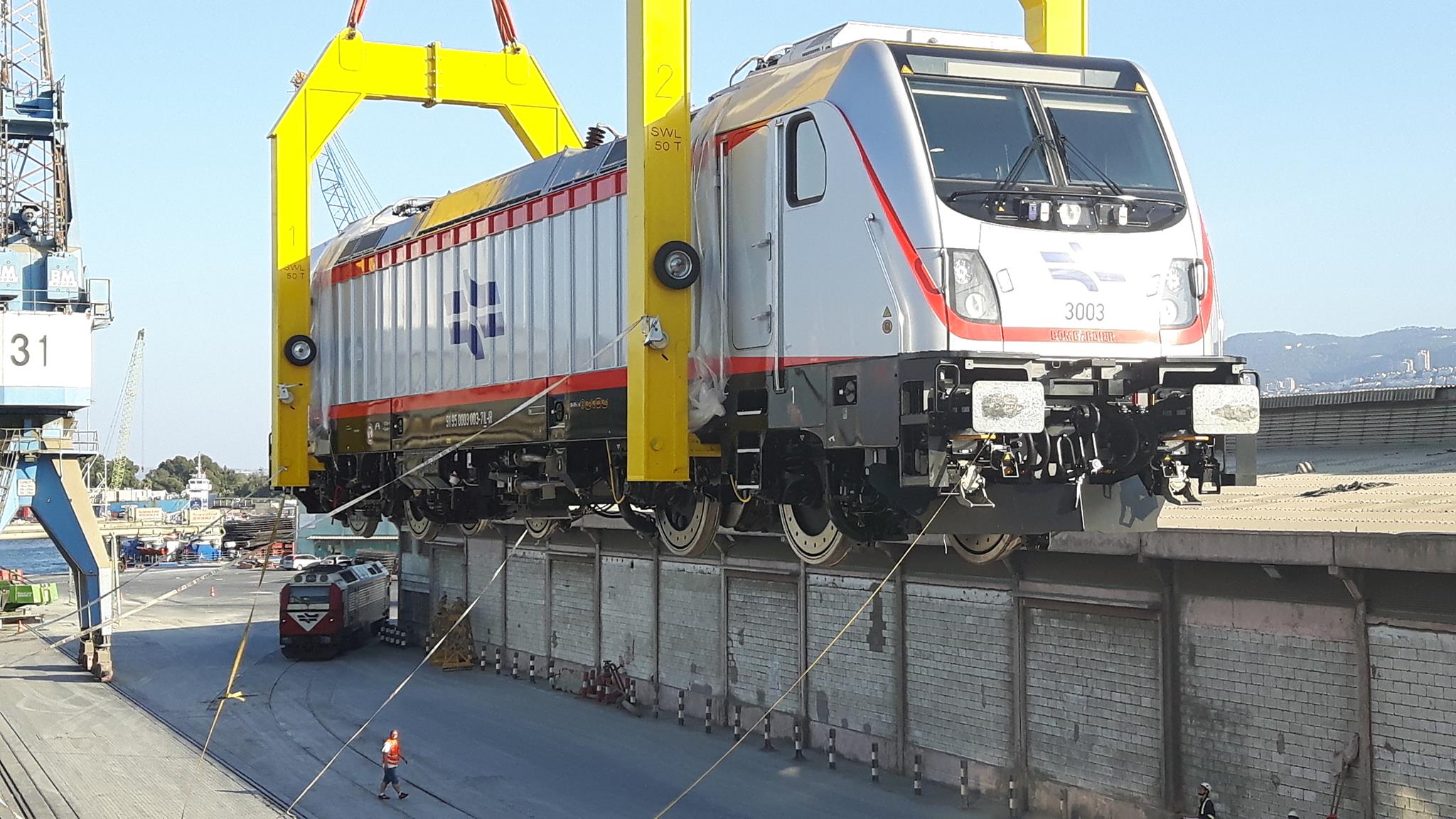 Lokomotion: The first main revision on 185 666 has been completed. Today, 28.08.2017, the machine completed its first test run.
PKP IC and Newag: On 31.07.2017 we wrote about PKP IC's latest tender for new electric locomotives. But since then there is a heated discussion between PKP IC and the Polish industry about the terms and conditions of the tender. Within days PKP IC decided to change the criteria for experience as these excluded the Polish industry (read: Pesa and Newag) from competing. PKP IC wants a proven design and therefore demanded that every competing manufacturer offered a electric locomotive design of which at least 10 copies had been successfully delivered and commissioned during the past three years. In Europe, only Bombardier and Siemens would be able to do that. Now the criteria is that at least ten electric vehicles were delivered successfully. But Newag is still not happy. A new appeal is issued because of "the imprecise and ambiguous definition" of criteria about corrective maintenance and operating conditions.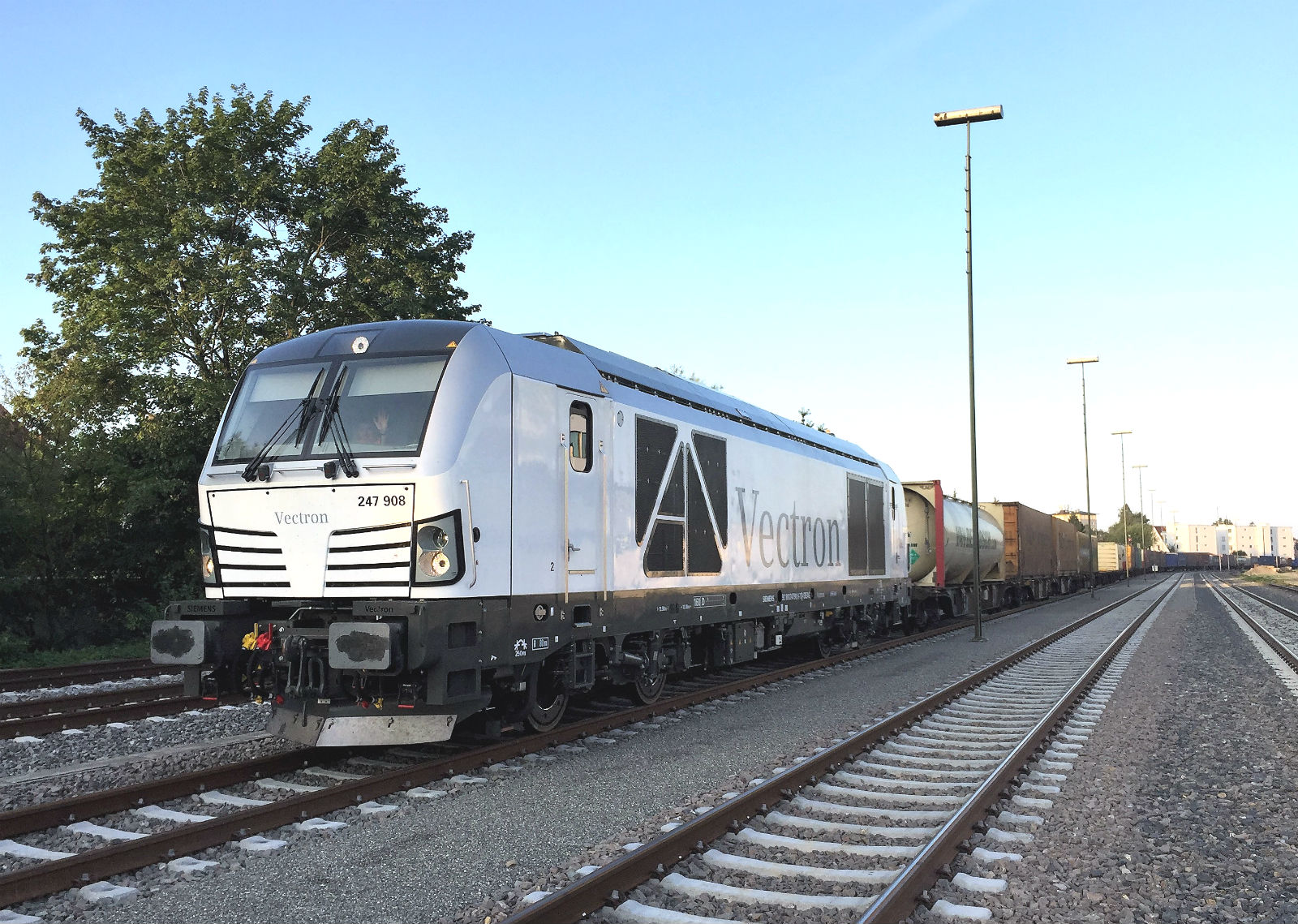 Siemens > SBB Cargo International: Since 21.08.2017, SBB Cargo International is hiring diesel-Vectron 'Debbie'. The white Siemens locomotive is running between Ulm and Singen (DE). The reason for this may be known to you, the unforeseen blockage of one of the most important freight corridors in Europe at Rastatt (DE). It means that the section of the north-south corridor between Karlsruhe (DE) and Basel (CH), normally good for around 170-200 freight trains per day (!) can not be used until 07.10.2017. With a diesel locomotive at least some trains can continue over alternative routes, but surely rail transport will loose considerable market share to road transport over the coming weeks.
WLC: On 21.08.2017, WLC 1216 955 (the Roland locomotive) had an accident in St. Valentin (AT). It collided with a shunting locomotive and was than taken to Linz for repair.