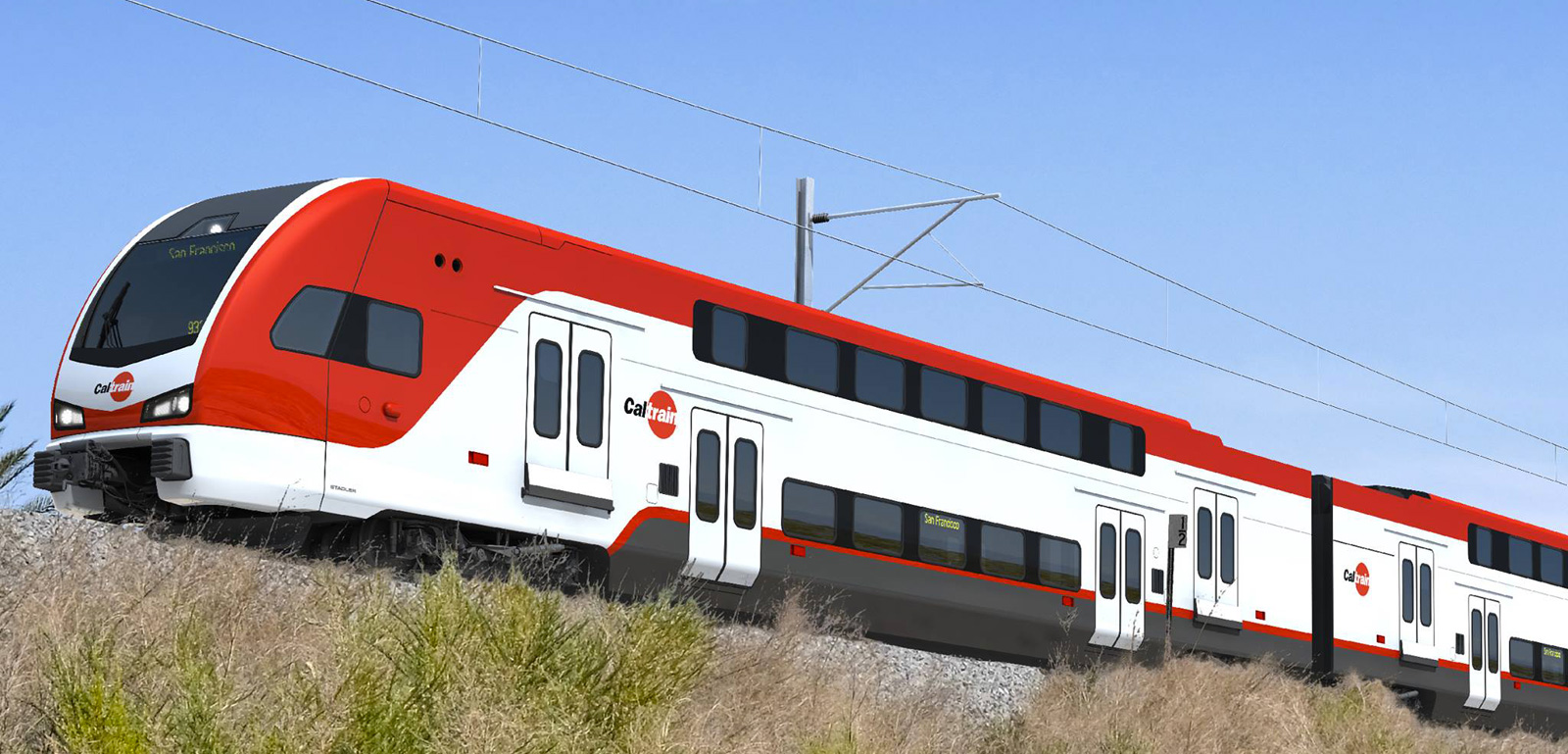 As you can see, Caltrain is making progress with the exterior design of its future Stadler KISS trains. In May people could vote for their favorite color scheme and the first one was chosen and has become the basis of the future design. Red cabs and white sides. The dark grey area is made a little smaller, not going that far up as in the original proposal.
At this moment interested people can vote for the seat trimming design. Two options are available. Later this year, Caltrain will present physical mock-ups of the train's interior so riders will be able to touch and test key features. In 2018 a virtual tour will be made available, the first real trains are then expected to arrive in 2019. Caltrain has sixteen trains on order that are to enter revenue earning service in 2020.
Groundbraking
But before the Stadler Rail KISS EMUs arrive, the San Francisco – San Jose connection on which they will be operated has to be electrified. On 21.07.2017, Caltrain officially broke ground on this so called Peninsula Corridor Electrification Project, executed by Balfour Beatty. The event was attended by Governor Jerry Brown, Leader Nancy Pelosi, Congress members Anna Eshoo and Jackie Speier, plus many other local leaders.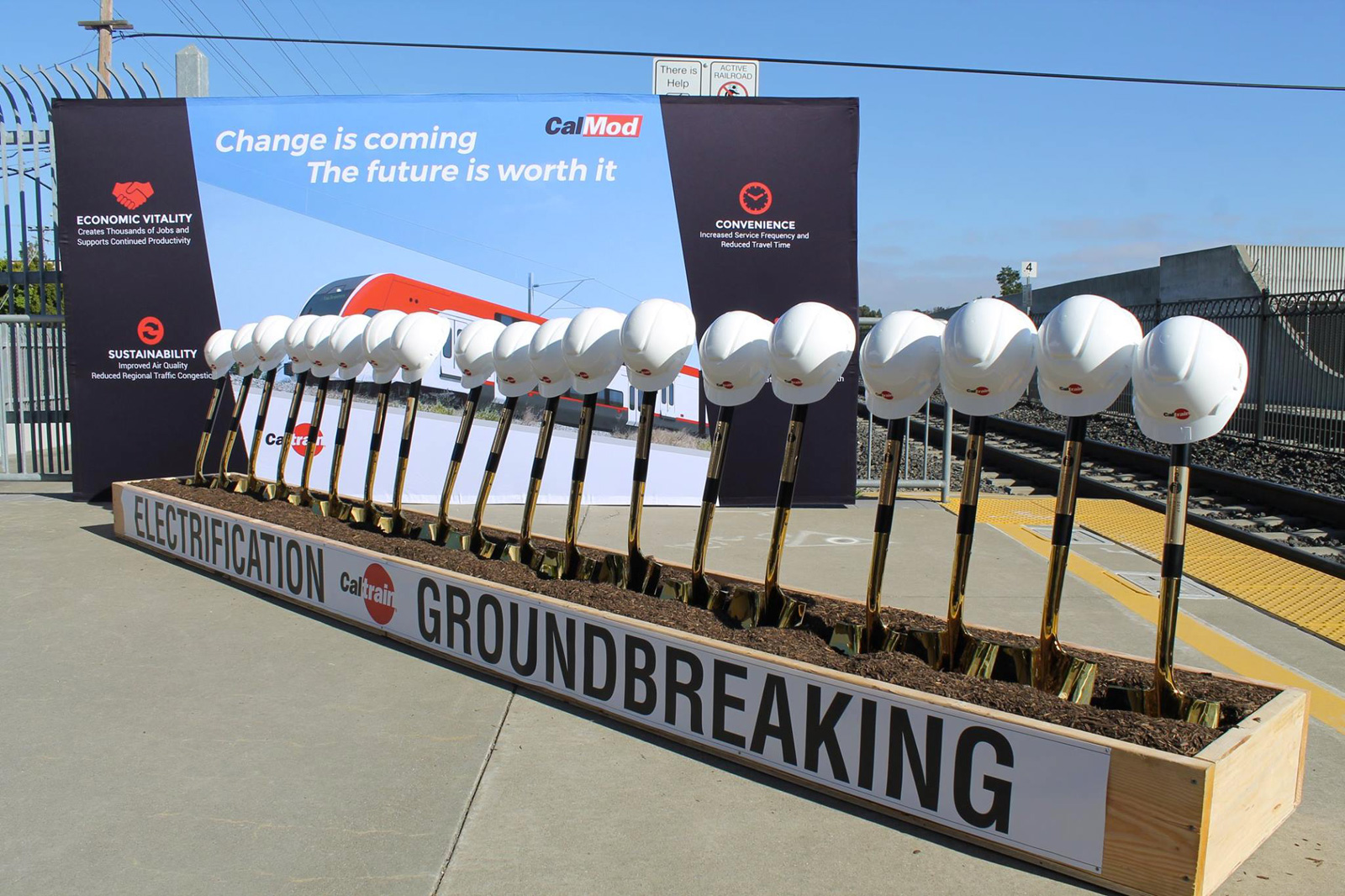 Caltrain signed the contracts for new trains and electrification of the Peninsula Corridor (San Francisco – San Jose) in September 2016, but in February 2017 the future of the project became uncertain, as the Federal Transit Administration (FTA) unexpectedly decided not (yet) to sign for a $647 million Core Capacity grant, awaiting President Trump's new budget proposal. After an intensive consultation and lobbying period, the national government decided to approve the grant in May 2017. A big relief.