We have been closely following the progress of Caltrain's Stadler KISS development in the US. Recently, the operator released some new pictures showing the current stage of the process. And it looks like we are very close to seeing the train in its final shape.
Protective foil off, lights on!
Let's begin with a small but rather important detail. With the cabs fitted, perhaps the most remarkable part is actually seeing the vehicles' lights in place as well: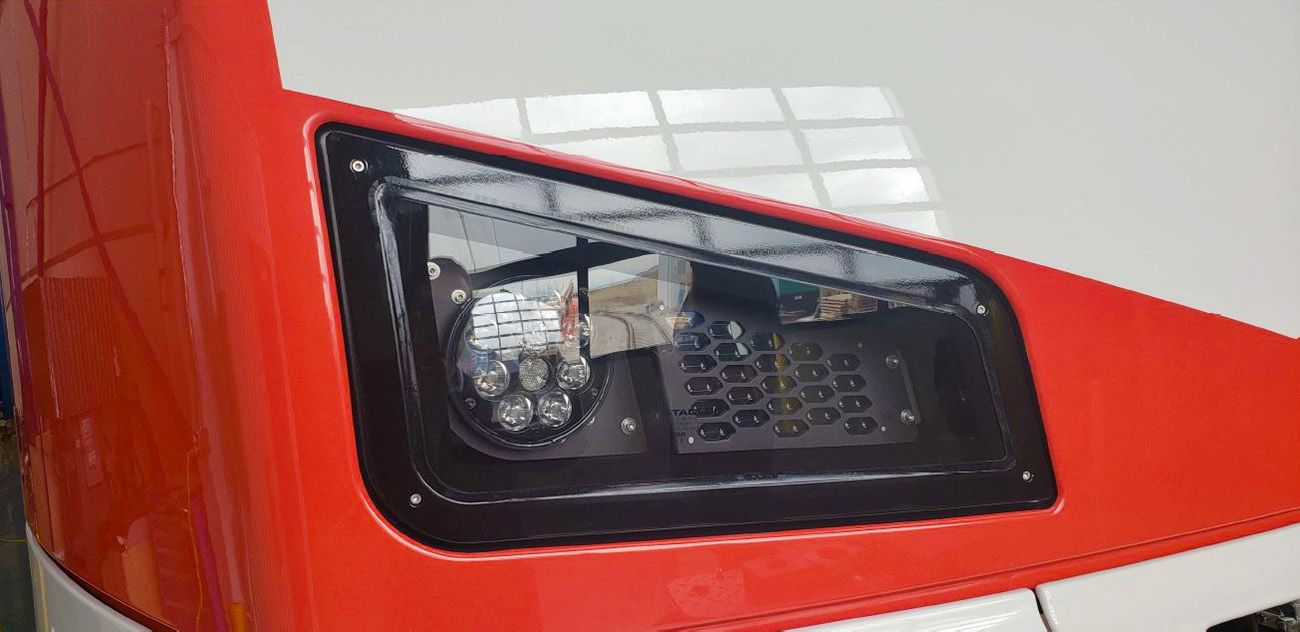 The blue protection foil is slowly being peeled off… In terms of exterior, things are progressing nicely. The pictures below show a general view of the cab, as well as a side view of a double-deck coach's exterior. In a recent update, Caltrain has informed that a six-car train has already been joined together. We can't wait to see that!
Shaping up the interior
At the same time, work is progressing with the train's interior as well:
Caltrain shows it in various stages of assembly, from an empty car with initial isolation and floor panels to fully installed cabinets for technical equipment and vestibules. Notice how the proteciton foil used inside has a green shade – the final ambient color of the train's wall and ceilings will be very light gray. And now seats are also into place:
Video
We finish our brief photo-update with a video, showing even more images from the construction works that are taking place: