The final preparations took place at the end of April. Now it's time for dynamic testing to commence. The unique Stadler KISS trainset for US operator Caltrain is already on the test track, in its full length. Let's have a look at it.
This article was originally published on 28.05.2020 – and updated on 01.10.2020 (video added).
Update 01.10.2020
With tests ongoing as planned on the one-kilometer track in Salt Lake City (at a speed of 20 mph), there has been no milestone news around the project from the past months. However, we are updating the article with a fresh video preview of the completed trainset – courtesy of Caltrain. Enjoy:
Our original article from 28.05.2020 starts here: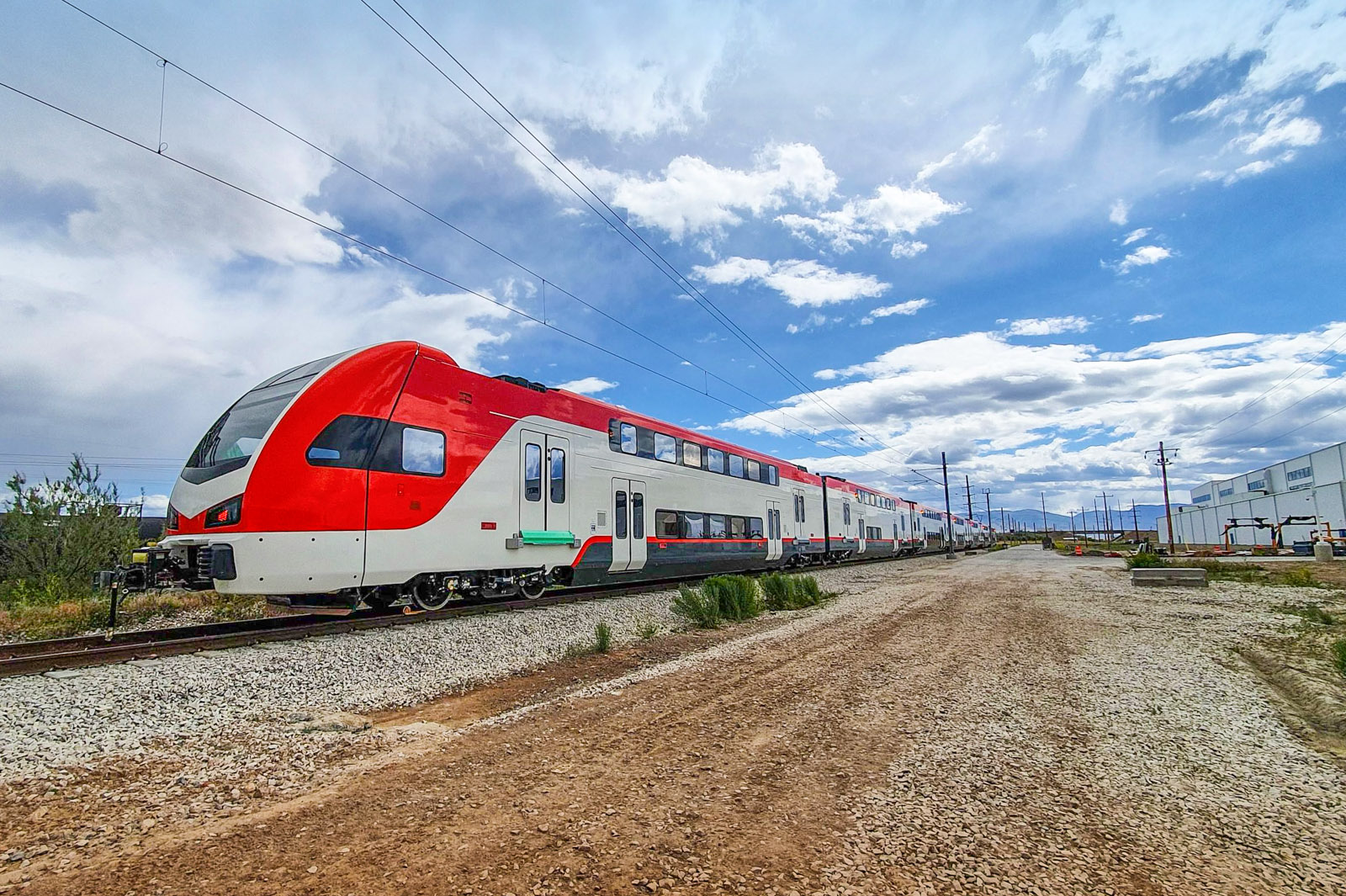 Panto up! Caltrain's first double-deck unit is already undergoing tests at the Salt Lake City (SLC) test track. Located just outside the Stadler's manufacturer facility in Utah, the test track is powered by 25kV catenary. Enjoy the beautiful images while we share further details about the upcoming tests.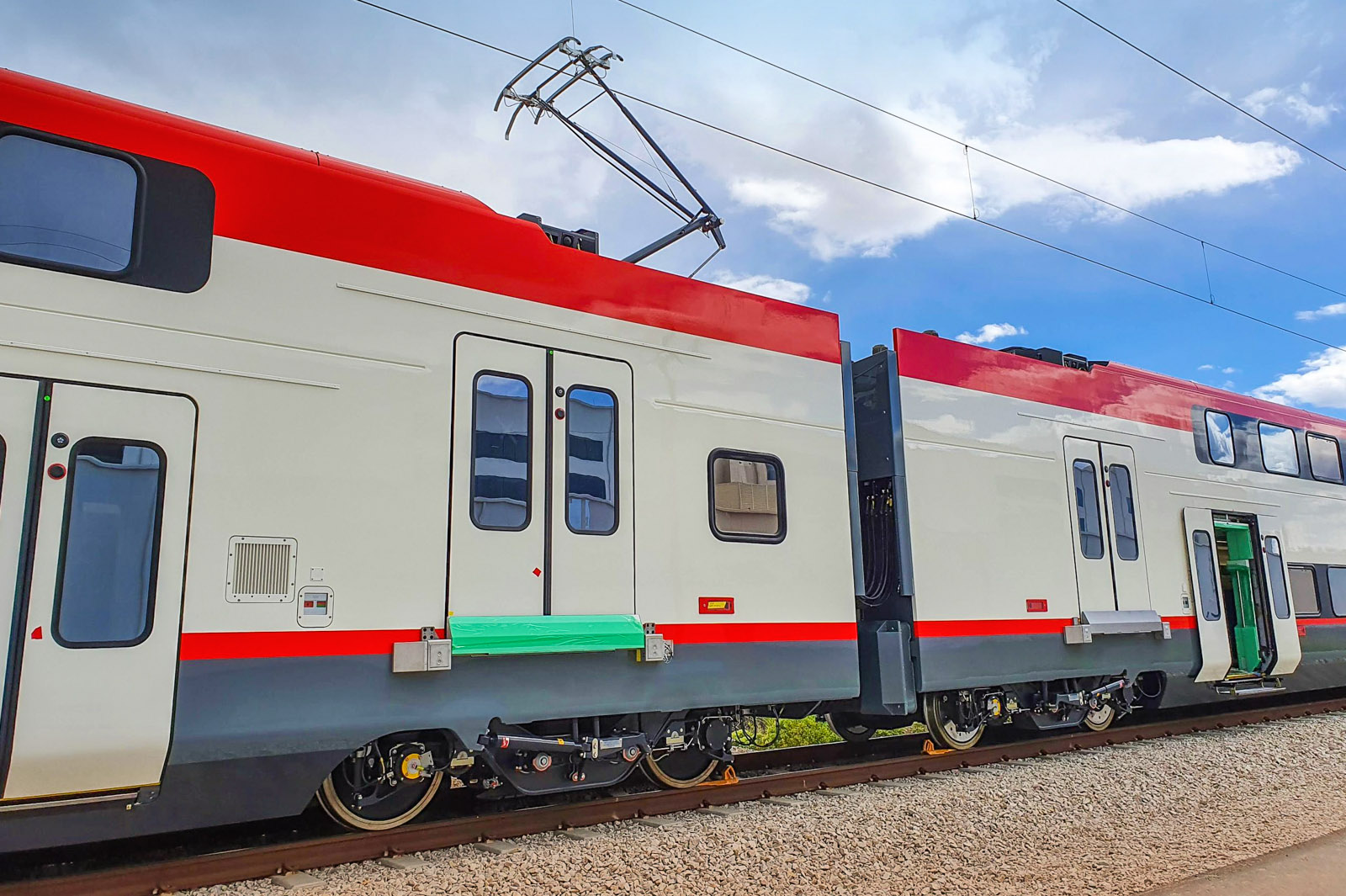 The more generous US loading gauge means both decks have vertical sidewalls – unique in the Stadler KISS family.
The tests: Stage one
And the truth is that the test schedule is fully booked. A series of initial tests are set to take place in the following weeks/months:
High voltage static testing;
Low-speed acceleration and brake tests;
Onboard systems tests: doors, HVAC, and audio.
The tests: Stage two
Once the trials mentioned above are complete, more serious ones will follow. With all systems functional and running, high-speed tests are set to be carried out at the test track in Pueblo, Colorado. This is the same test track, where Amtrak's Avelio Liberty recently reached a top speed of 165 mph (256 km/h).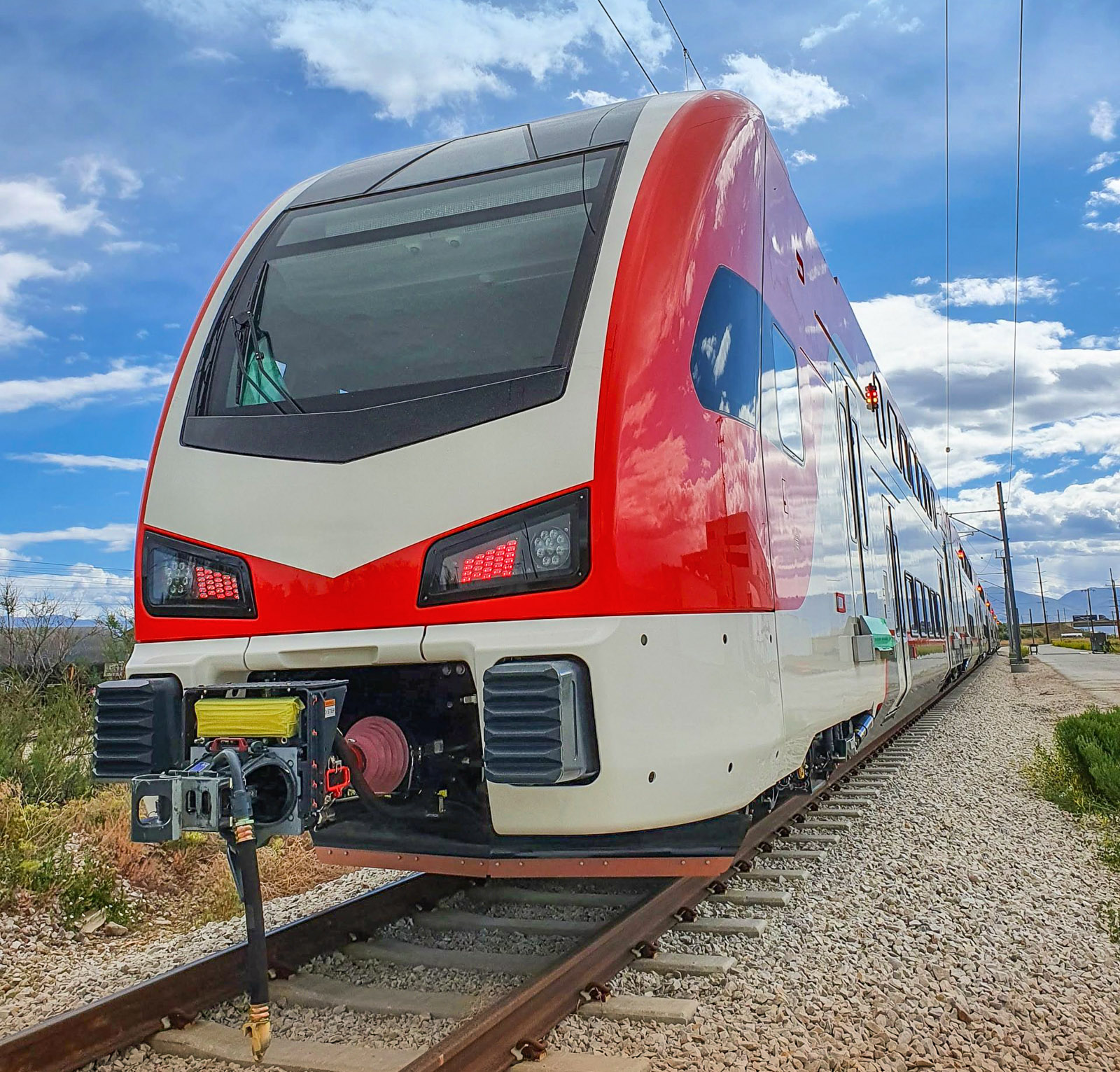 Infrastructure update
At the same time, Caltrain informs that more than 1,000 poles have been installed along the railway corridor between South San Francisco and San Jose where the Stadler KISS EMUs will be running at a maximum speed of 79 mph (127 km/h).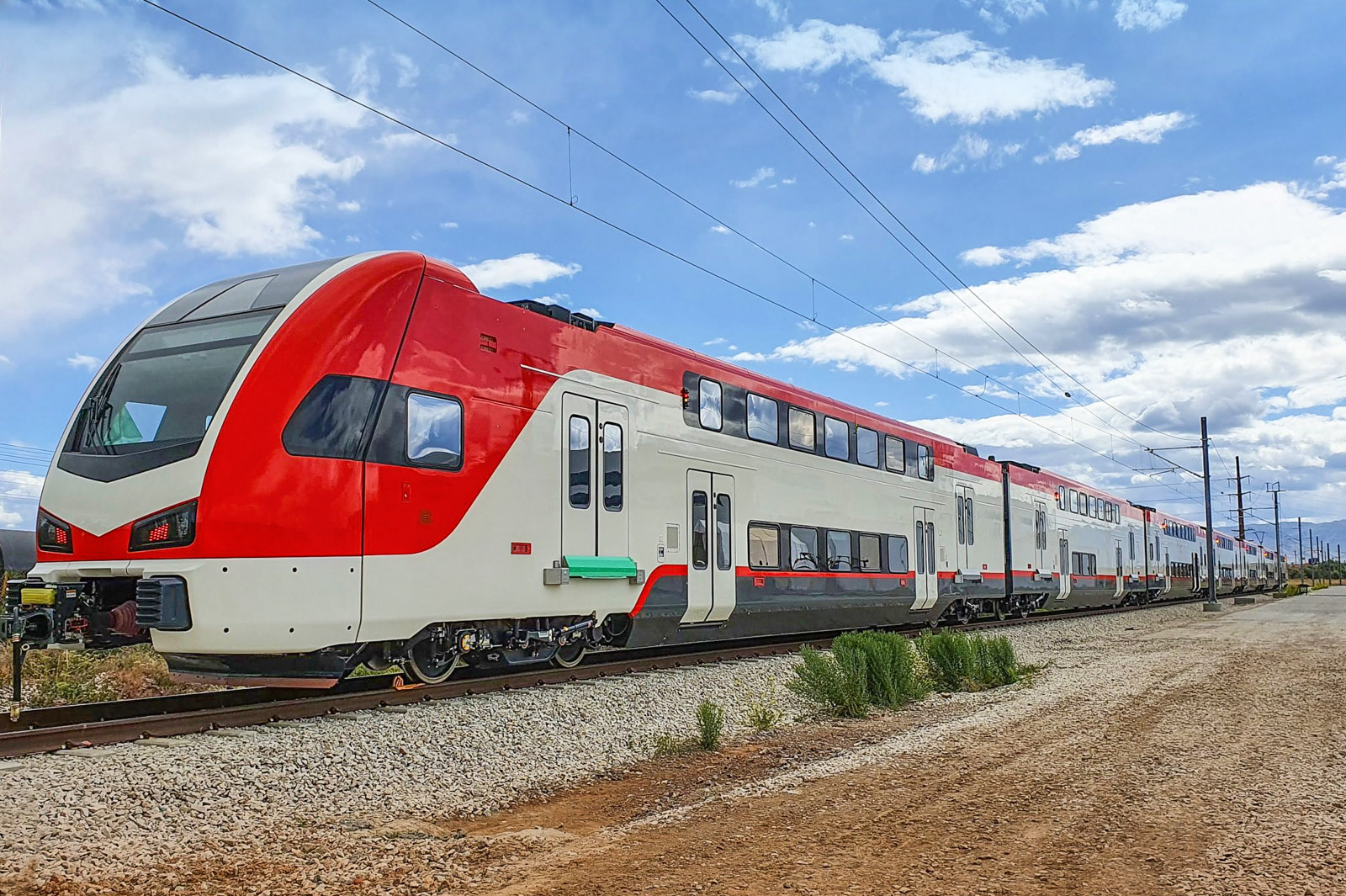 And now, about these other tests, taking place in Pueblo, Colorado: