Californian passenger operator Caltrain plans to purchase electric KISS trains from Stadler Rail. These will replace diesel-loco hauled trains. The new rolling stock will enter service after the Peninsula Corridor is electrified, a key component of the Caltrain Modernization (CalMod) program that will enhance the speed, capacity, safety, and comfort of Caltrain's commuter rail service.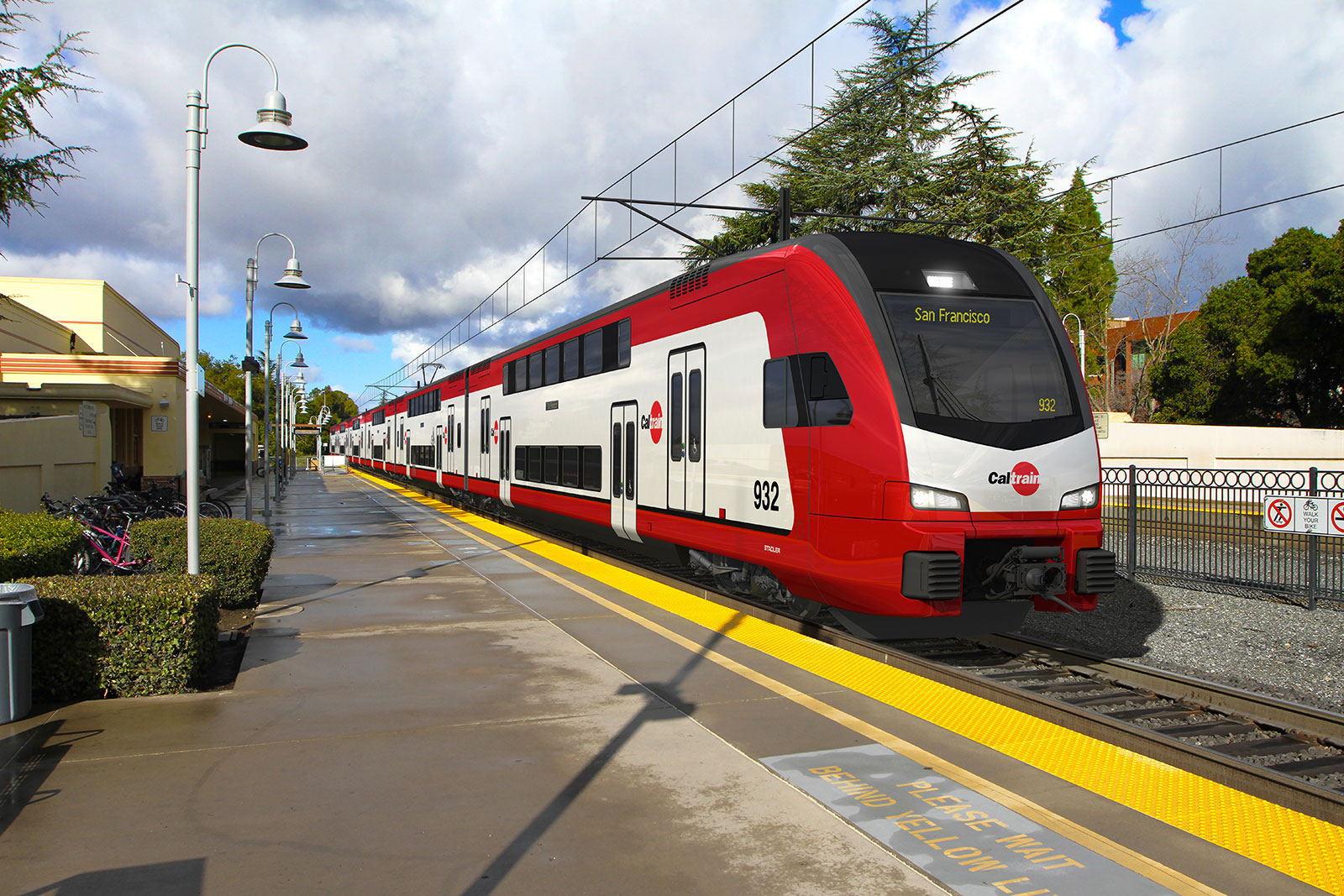 Caltrain signed the contracts for new trains and electrification in September 2016, but since February this year the future of the project has become uncertain. Unexpectedly, the Federal Transit Administration (FTA) decided not (yet) to sign for a $647 million Core Capacity grant, awaiting President Trump's new budget proposal. Another $1.3 billion in local, regional, state, and federal non-Core Capacity funds have been secured for the project already. In response, Caltrain negotiated a four month contract extension with the infrastructure and train builders while awaiting a decision from the FTA about the execution of the funding agreement.
Nevertheless, Caltrain is poised to implement the Peninsula Corridor Electrification Project and become a modern, electric commuter rail, so the project is still progressing. The latest news on the rolling stock to be built is an online survey about the new livery to be applied to the new six-car KISS trains. There are 4 options: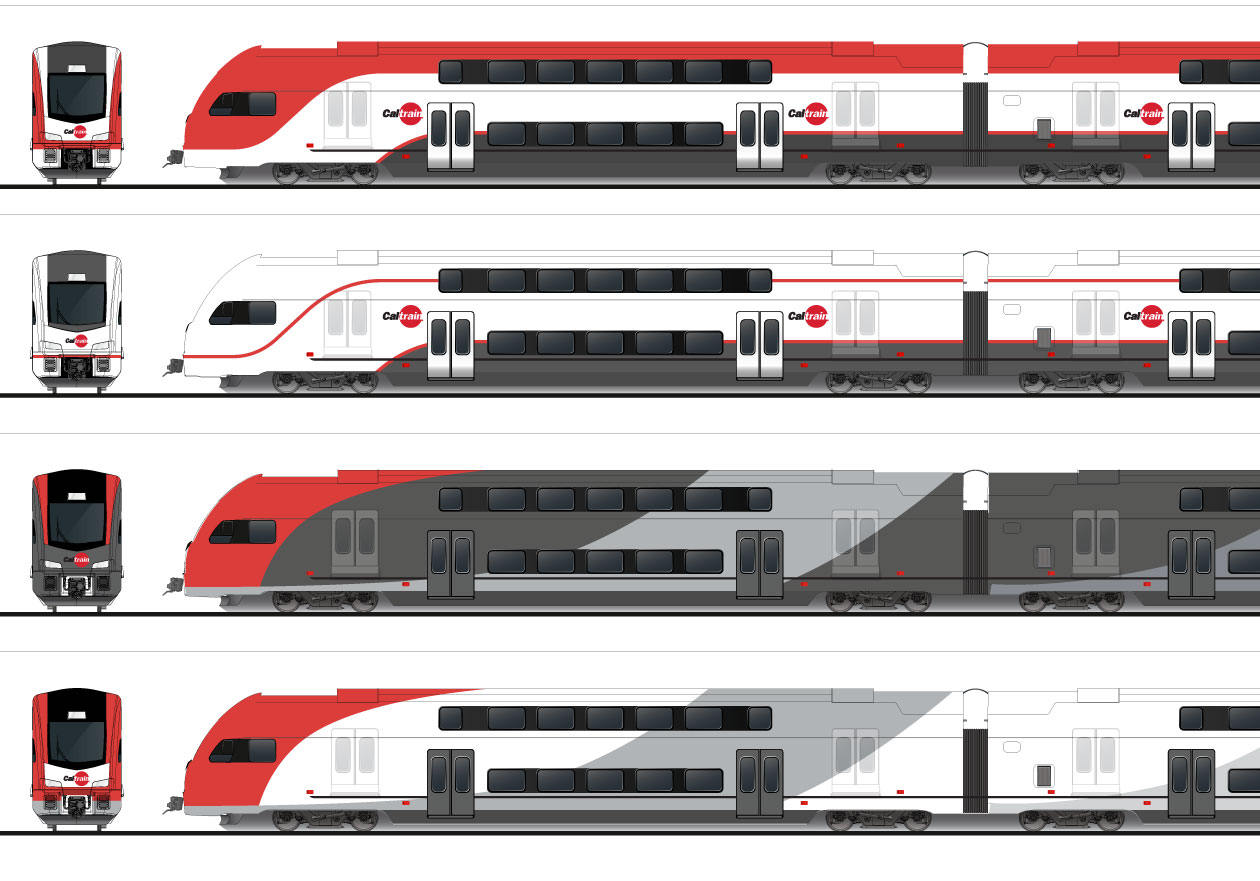 We see different variations in white and red and grey. Some are more sporty (lighter), others more distinguished (darker). Design no.3 has a small mistake as the front and side design do not match (Red is missing on the front visual). In our opinion, it should be good to reconsiders the color of the doors in all designs. Using more distinctive colors, which is mandatory now in Europe, would help the visually impaired find their way to the entrances better.