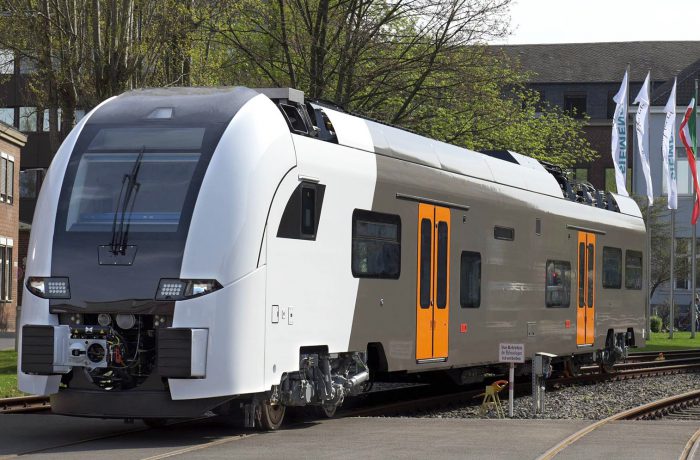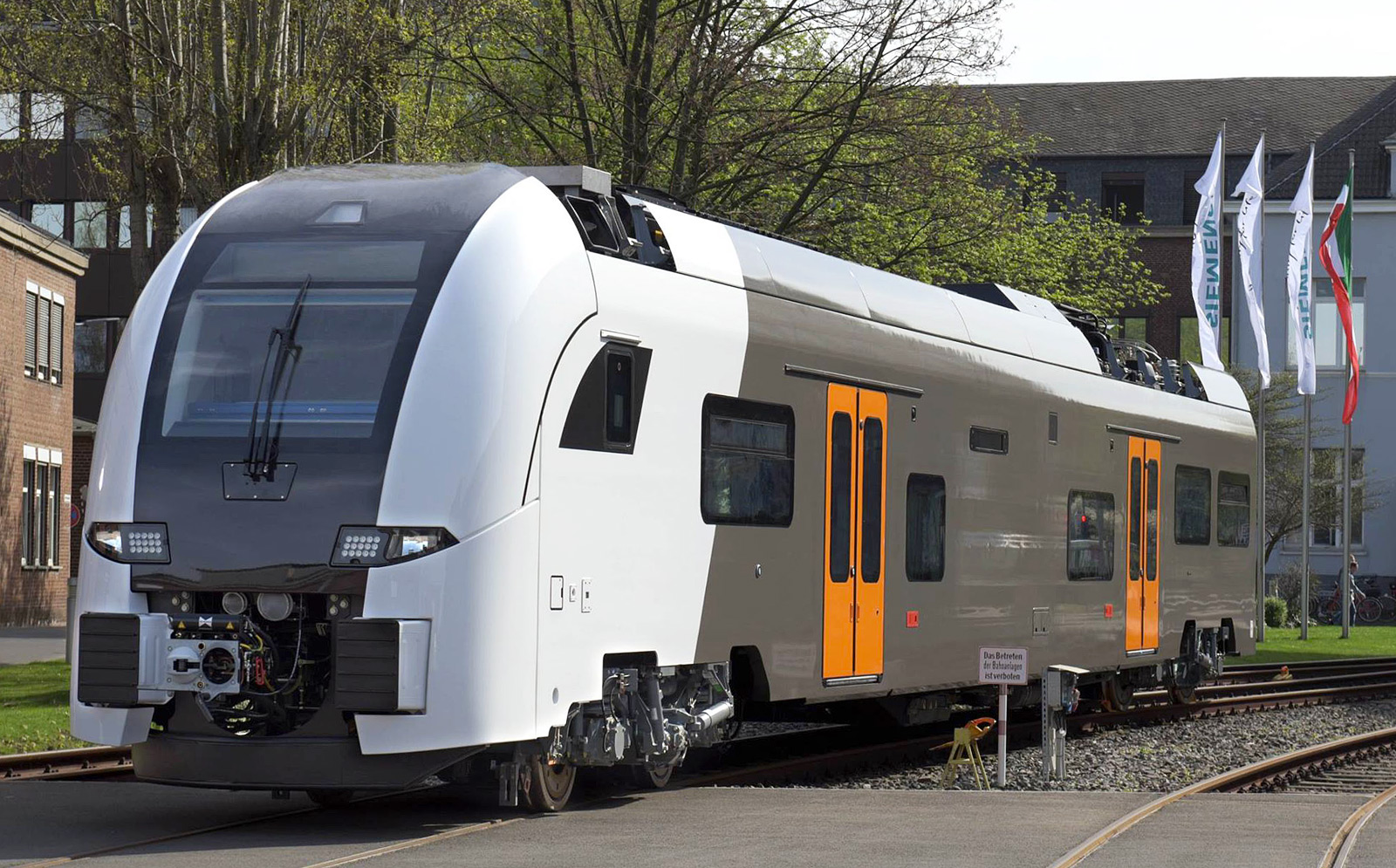 These images show you the arrival of two intermediate cars for a Desiro High Capacity (HC) train that Siemens is currently building for the Ruhr area – see Rhein-Ruhr-Express (RRX). On 10.05.2017, the designated 94 80 0462 201 and 301 (D-SDEHC) were taken to Neuss freight yard by locomotive 1116 104, awaiting further transport to Wegberg-Wildenrath, Siemens' test center.
Updated: Siemens builds the motorized end-cars in tis factory in Krefeld (DE). However, the double-deck, non-motorized intermediate cars are being constructed in Vienna (AT).
Later that day, both cars were combined with other parts of a Siemens Desiro High Capacity train (we already saw a driving trailer a while ago). Siemens is also close to starting the first dynamic test runs with this new type of passenger train. To be continued.