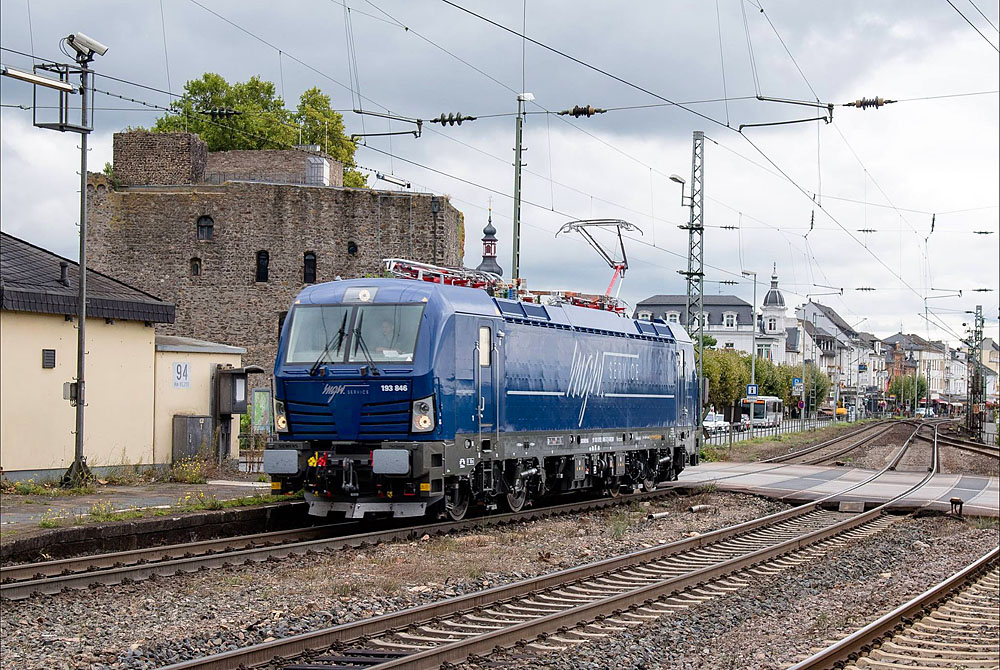 On 17.06.2016, mgw Service and Siemens signed a contract for the delivery of a Vectron multi systeme electric locomotive, to be delivered in October.  The machine, the designated 193 846 with REV date 26.09.2016, was released from the Siemens Munich work early October.
The 193 846 has the same livery as unit 193 845, which was delivered to mgw Service in 2014. But unlike this first Vectron machine, the 846 is a multi system electric with country specific packages installed for Germany, Austria, Hungary, Poland, the Czech Republic, Slovakia and Romania.
More information about the two mgw service Vectron locomotives here.
Also part of the fleet of mgw Service: Bombardier TRAXX AC2 and Siemens ES64U4