At the end of October 2015, the Polish Opolskie province signed a contract with Newag for delivery five electric articulated trains with an option for two more. The contract value was an estimated 51.300.000 zl (with option 71.820.000 zl).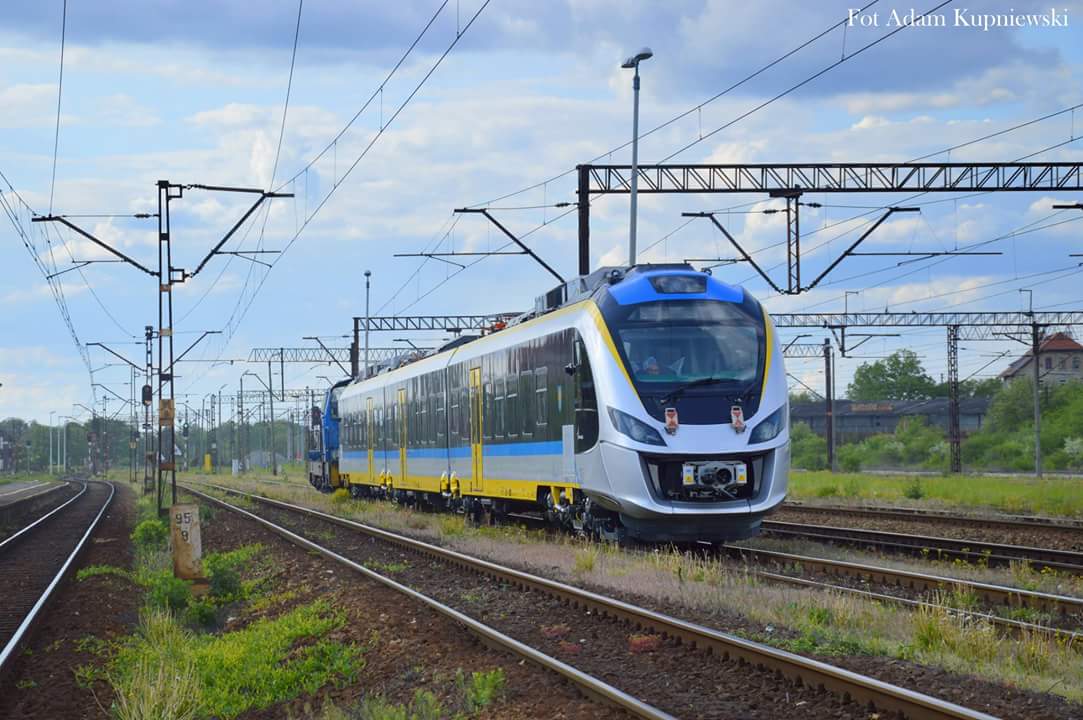 On 16.05.2015 the first Newag Impuls train in the livery of Opolskie, the designated 36WEa-026, was transported from Nowy Sacz to the Zmigrod test center. The Impuls 36WEa's are 3-car trains with a top speed of 160 kph. Currently 36WEa trains are running in four provinces: Slaskie, Malopolska, Podkarpackie and Swietokrzyskie, on semi-long distance routes. The delivery of Impuls trains to Opolskie will end in January 2018.




On 05.08.2016, an Impuls made its first test run in the Opolski region, with special guests. That day the train ran from Kędzie­rzyna–Koźla to Wrocław. On 26.08.2016, the first train officially handed over to the operator with two more to come later this year. In 2018 trainset no. 4 and 5 will arrive. Until 10.12.2018, it is possible to order two extra trains under the same conditions. The first two trains are the designated 36WEa-026 and -027.