On 21.09.2023, ELP released the second Euro9000 locomotive for RTB Cargo. 2019 306 joins no. 305 in the fleet of the German freight operator: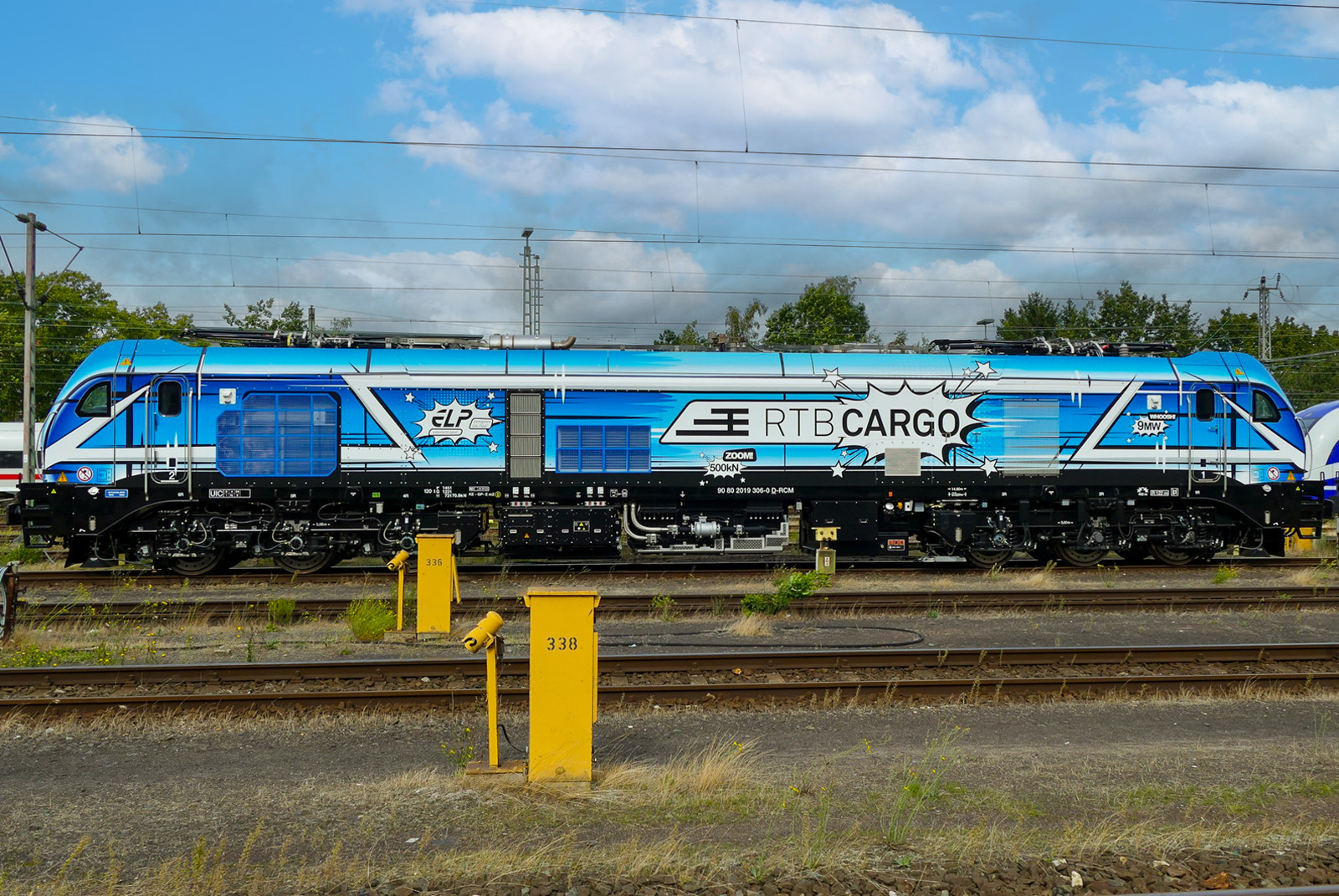 While 2019 305 paid tribute to a colleague at RTB Cargo, 306 has a different concept. A current trend in car wrapping has inspired the design: the hand-drawn 'cartoon style' or 'manga style often seen on TikTok. As if the loco is coming straight from a comic book: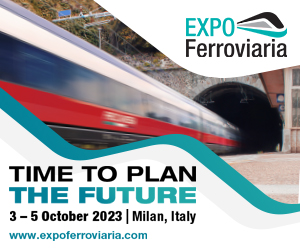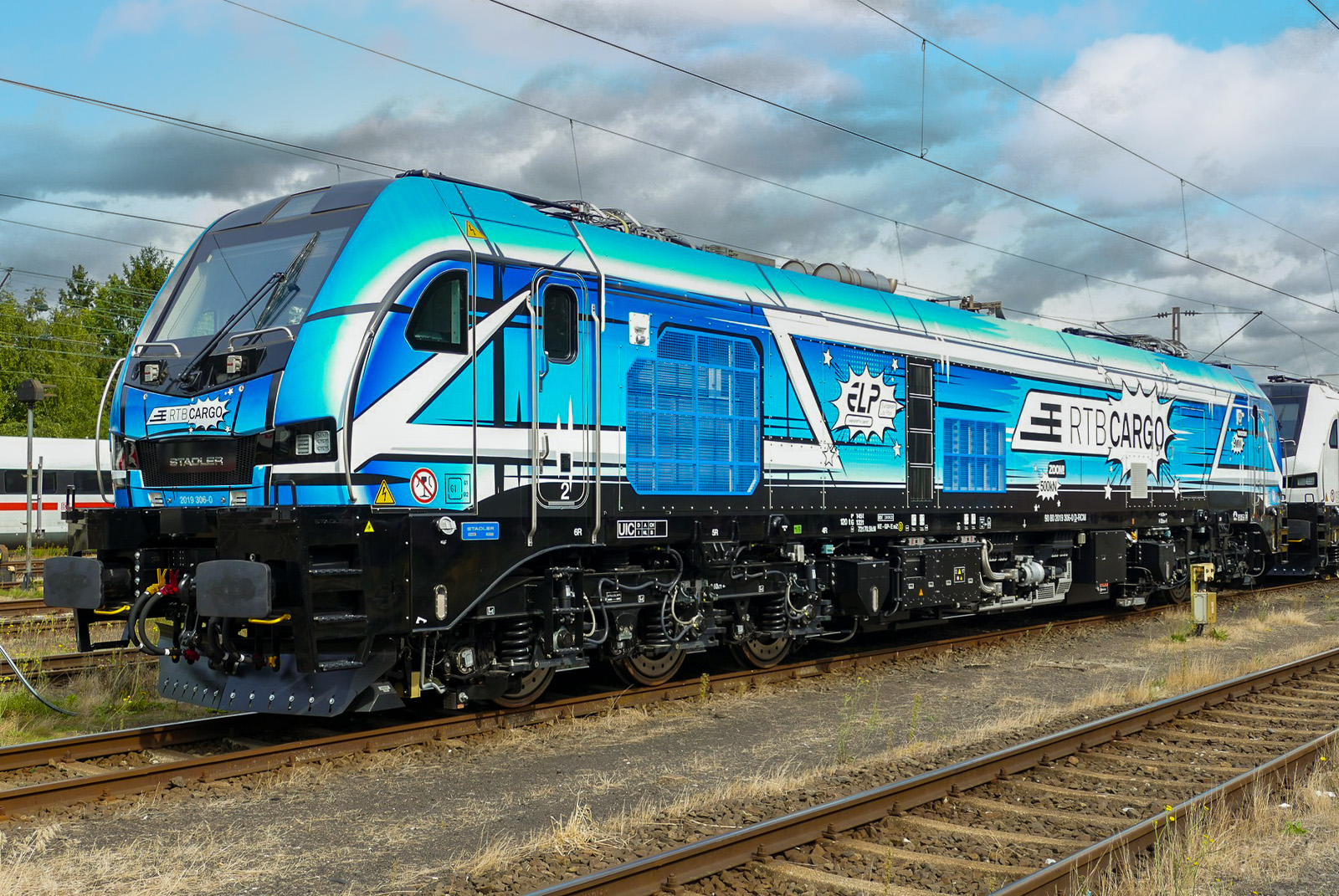 Shawn Glaeser was in the right place at the right for a shot of the machine on the mainline:
The arrival of 2019 306 is another Railcolor Design project completed. We look forward to our 200th design locomotive, which is coming very soon. By the way, 2019 305 'Krefti' still had some stickers missing, as some painted parts first needed enough time to dry and harden.  These have been added in the meantime.